Published on
March 30, 2019
Category
Features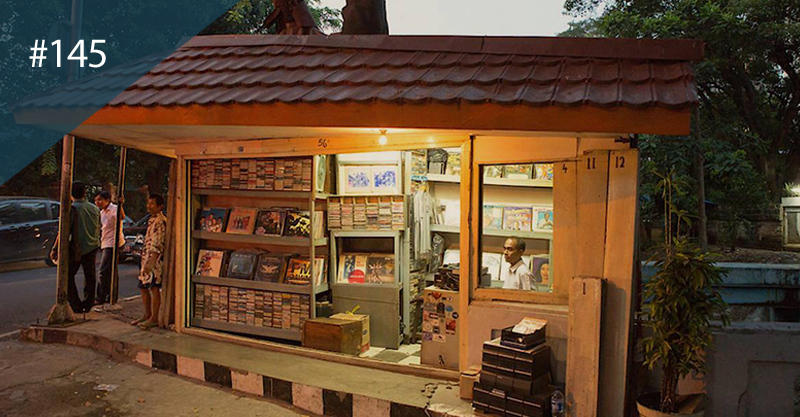 One of Indonesia's most cherished record shops.
Every week, we pick out one must-visit spot from a different city around the world with photos and a little bit of history. Think of it as a kind of 1000 places to see before you die but for record shops.
Our first visit to the Indonesian capital is to Lian, whose roadside record shop is a must for fans of Indonesian music from across the ages.
---
Lian Records
Location: Jl. Surabaya No.63, RT.16/RW.5, Menteng, DKI Jakarta, Daerah Khusus Ibukota Jakarta 10310, Indonesia
Go for: Indonesian psych, rock, and folk
What's the story?
There's no shortage of vinyl in Indonesia, you just have to know where to look. While the capital's Warung Musik shop boasts thousands of records spanning from Indonesian pop to 1950s freak-out (Sprechen label boss Chris Massey describes it like "a local hardware shop, but cranked up to 11 on steroids, packing loads of stock and plenty to get dirty fingertips from,") – arguably Indonesia's most cherished record shop is Lian.
Lian, owner of Lian's Recordstore, has seen Jakarta change over the years, witnessing vinyl come, go and come back once more. Learning from his father, who first opened a record shop in 1963, Lian now spends his days sitting out the front of his roadside establishment, surrounded by vinyl, cassettes and CDs.
Behind him you'll find American blues, folk, psychedelia and rock, but it's their selection of Indonesian gems that will get most diggers excited. A quick scour through the racks will uncover gems from Indonesian pop royalty such as Eka Sapta and Orkes Kelana Ria, and Orkes' 'Ya Mahmud' is a particular triumph.
As demand for vinyl has grown in Indonesia, Lian is having a harder time sourcing stock, but rest assured that paying him a visit will be worth your time.
Gallery pictures by Chris Menist.