Published on
March 16, 2019
Category
Features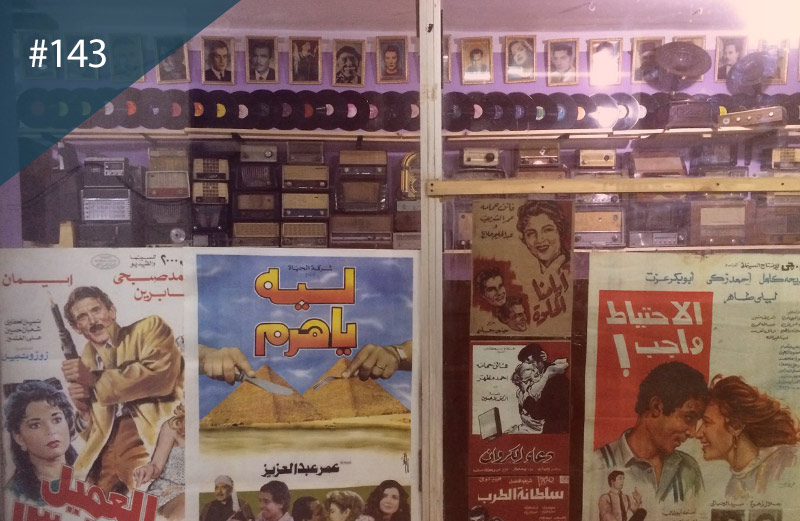 A music time machine at the heart of the Nile.
Every week, we pick out one must-visit spot from a different city around the world with photos and a little bit of history. Think of it as a kind of 1000 places to see before you die but for record shops.
Our first visit to Egypt takes us straight to the capital, to check out the hi-fi and vinyl wares in one of Cairo's oldest record shops.
---
Mazzika Zaman
Location: 2 Bahgat Tower on El Masry Towers Zamalek, 11561 Cairo, Egypt
Go for: Vintage gramophones, jazz, Egyptian pop and over 15,000 records.
What's the story?
With a rotating stock of around 15,000 records Egypt has rarely sounded better than what can be found in the vaults of Mazzika Zaman, one of Cairo's oldest record stops. First opened in 1976 under the name Samir Fouad, today, Mazzika Zaman is owned and operated by Ahmed Mohammed Ibrahim – "praise be to God that I am the one who owns the store," he says, still gleaming with appreciation.
Found within an unassuming building, you'll be forgiven for wandering past Mazzika Zaman blissfully unaware of its presence, but inside you'll find a Tardis dedicated to Egypt's cultural heritage. With 15,000 records in stock at any given time, you're bound to find something that piques your interest – "from all lands, all markets and all ages," as Mohammed Ibrahim describes.
Jazz, blues, Italian accordion music, obscure pop from Middle Eastern musical royalty like Fairuz and even a large selection of vintage (and dusty) gramophones and amplifiers can be found in Mazzika Zaman. "We are a store that keeps and propagates culture from different ages," tells Mohammed Ibrahim, and for those looking for a time machine in a single doorway then look no further than Mazzika Zaman.