Published on
December 1, 2018
Category
Features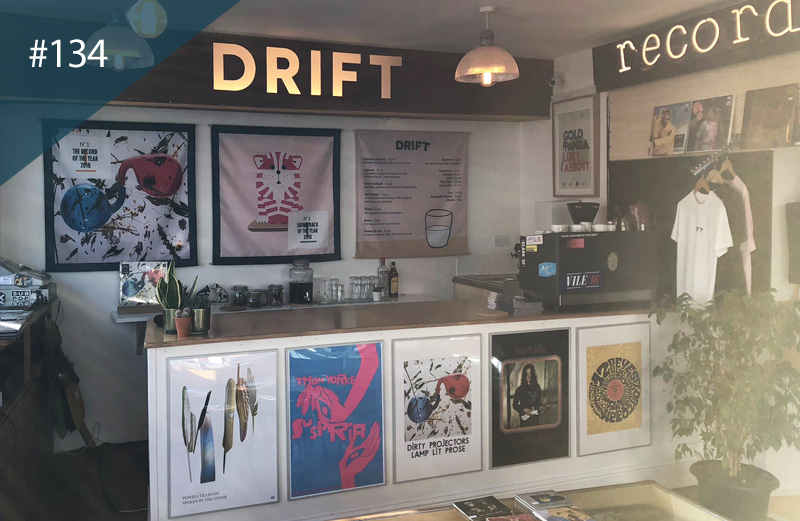 Could Devon ever be like this?
Every week, we pick out one must-visit spot from a different city around the world with photos and a little bit of history. Think of it as a kind of 1000 places to see before you die for record shops.
Not all record shops are urban affairs. Nestled in the town of Totnes in Devon in the south west of England, Drift Records is one family's passion project that is connecting with shops and fans across the country.
---
Drift Records
Location: 103 High Street, Totnes, Devon, TQ9 5SN
Go for: Exclusive pressings, eclectic racks and merchendise.
What's the story?
A family run business through and through – son Rupert Morrison is the buyer, mum Jenny runs the shop and dad Graeme handles the finances – Drift has become a much-loved hub for independent music in the Devon countryside.
"We're music people, not format people," tells Morrison over email. "We're all people who love listening to music and we try to keep that at the heart of what we do, it's a privileged position to be in and – with all the day to day toss of money and logistics aside – it really is a joy."
That love of music has made Drift into one of the most diverse record stores in the south, spoken of in the same breath as Rough Trade. Alternative black metal soundtracks to The Sound Of Music, the best of Bagpuss and Welsh electro-pop fill their racks, guided by an ethos of "nothing specific and everything's possible," as Morrison describes it.
Dinked Editions, a four-store collective founded in 2018 alongside Piccadilly, Resident and Transmission, has seen Drift release exclusive and collectible editions from Kurt Vile, John Carpenter, TOY, You Tell Me and Homeshake. Locally, they run a festival called Sea Change that's taken residence in the town for the past three years, but they're far from 'local'.
"The notion of 'local' has changed so much in our lifetime," says Rupert. "I'm sure there are people who have grown up with us here and heard music that has set them off on a path, but our community is very much about our website and mailing list these days too."