Published on
November 3, 2018
Category
Features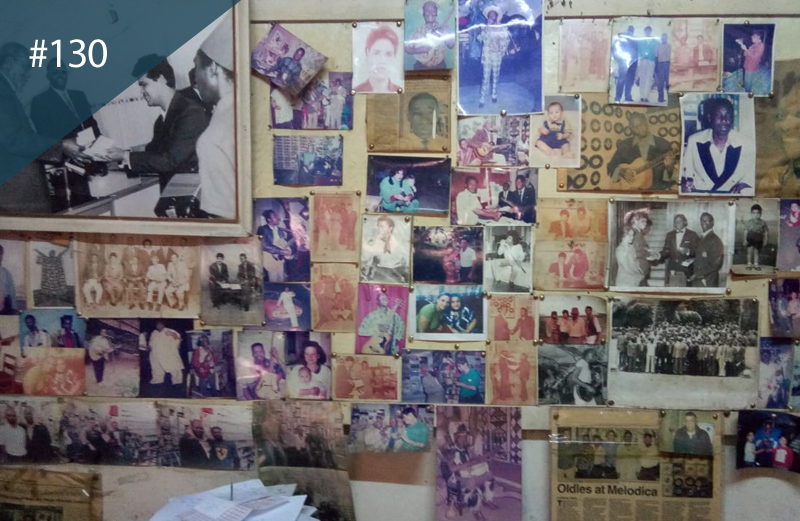 Inside the Kenyan institution.
Every week, we pick out one must-visit spot from a different city around the world with photos and a little bit of history. Think of it as a kind of 1000 places to see before you die for record shops.
For almost fifty years, Melodica has been a cornerstone of the Kenyan music scene, growing from a record shop into one of the most prolific labels and publishers in East Africa.
---
Melodica Music Stores
Location: Ground floor, Elimu Co-operative House, Tom Mboya St, Nairobi, Kenya
Go for: East and central African music from the 1950s – 90s.
What's the story? You'll be hard pressed to find a person as enthusiastic for what they do as Abdul Karim of Nairobi's Melodica Record store. Inheriting the shop from his father, Daudia Pravinlal, who opened his first music shop in 1952 in what Karim calls "a small, one horse town in Kenya", Melodica was later established in 1971. Now it's a cornerstone for east and central African music, encompassing a publisher, a record shop and multiple record labels.
"Imagine a perfect sunshine day in Nairobi," says Karim, painting a picture of life at Melodica. "Day in and day out, it's a beautiful day. The first customer comes early in the morning. He has a tune, a song in his memory, he's come so far and he hums a tune and any tune from our region we find it and provide. It is always a pleasure to serve our folks."
From its birth in 1971, Melodica was the leading producer of vinyl in the region, until the pressing companies were phased out around the late-'80s. Still, in that time Melodica released some absolute gems: Bana Ngenge, Kakuta, Orch. Conga International and many more.
On any given day eager collectors rifle through the racks to find rarities that can only be discovered within the walls of Melodica. Found within the bustle of Nairobi's Tom Mboya Street in the centre of the city, Melodica boast an Aladdin's cave of records from the 1950s to 1990s. "It was real, it had soul," says Karim of those 40 years of African music. "It had a message. It was universal. It was humane."
The kind folks at Melodica have put together a playlist of their favourites and hidden gems, a mix of Luo blues from Kenyan's Western highlands, Taraab from the Indian ocean coast, and a fast-paced style called Cavacha from the Congo. Dive in here.