Published on
October 20, 2018
Category
Features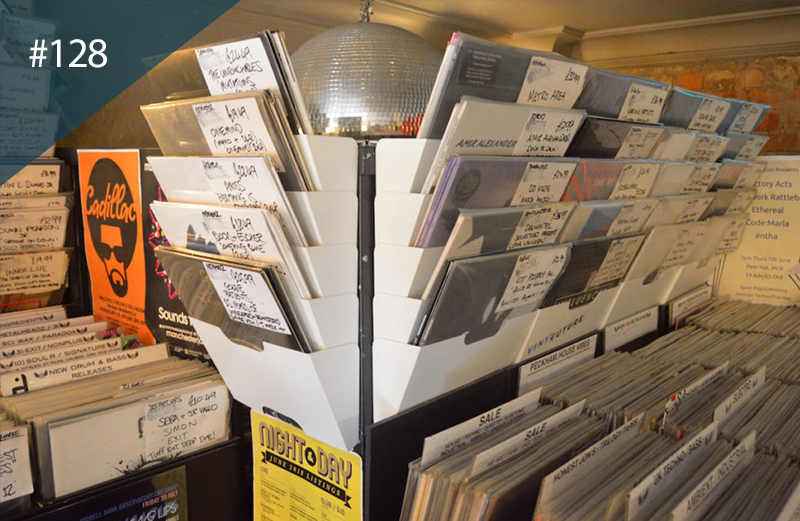 A dance music institution that's been mad for vinyl since the mid-'80s.
Every week, we pick out one must-visit spot from a different city around the world with photos and a little bit of history. Think of it as a kind of 1000 places to see before you die for record shops.
Having visited ten of Manchester's best record haunts for our city guide earlier this year, we return to a shop that's been an essential visit for over 33 years – Eastern Bloc.
Eastern Bloc, Manchester
Location: 5a Stevenson Square, Manchester M1 1DN
Go for: Techno, funk, dub, DnB, surprise in-stores and early morning coffee to fuel your digging.
What's the story?
Mancunians don't need any encouragement to speak about their music heritage, but the city that brought us A Guy Called Gerald and New Order wouldn't be the same without Eastern Bloc. Opened in 1985 by John Berry & Martin Price of 808 State, owned by Berry solely today, Eastern Bloc "was opened as a means to provide the people of Manchester with the new and exciting dance music emerging at the time," says Eastern Bloc's vinyl encyclopaedia Tom Houghton.
Now, Eastern Bloc is part record store, part coffee shop and bar, and all-round Mancunian institution. Tough stuff from Tessela, dubbed out electronica, DnB, funk, soul and experimental fare are Eastern Bloc's cornerstones. But pop in on any given weekend, and you'll find the store's all knowing clerks Jim Bane, Ben Marsden AKA Means&3rd, Kerrie or Tom (who runs Manchester's Microdosing night and NTS show) propping up the counter or gearing up for one of their many weekend events.
"Every weekend we host in-stores for local club nights, labels or guest DJs, always with a strong focus on supporting local talent," says Tom, somewhat modestly given their featured DJs over the years. Carl Craig, Daniel Avery, Kyle Hall, Hunee, Objekt and Antal have all dropped in for a free session, so if you're spending a weekend in the north then make sure you do the same.
Photos by Emily Blackburn.