Published on
October 13, 2018
Category
Features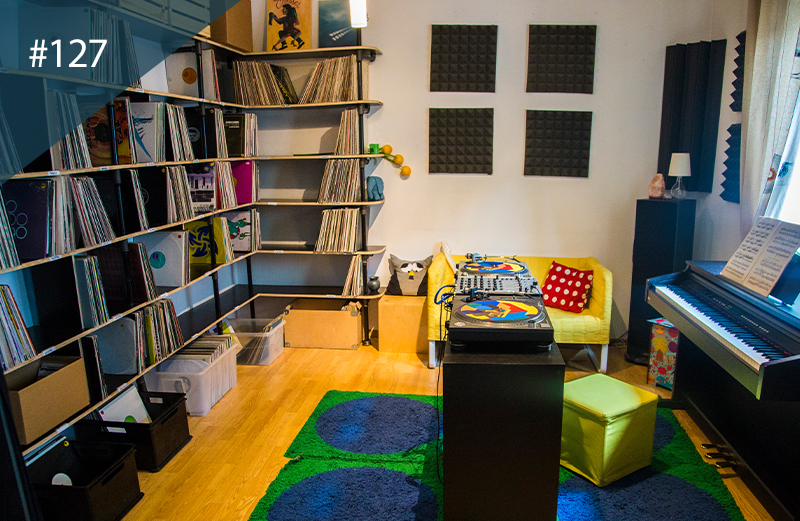 An intimate and friendly haven for experimental electronic music in Romania's capital.
Every week, we pick out one must-visit spot from a different city around the world with photos and a little bit of history. Think of it as a kind of 1000 places to see before you die for record shops.
Though it is both the cultural and economic HQ of Romania, Bucharest isn't well known for its vinyl offerings. Here to change that is Misbits in Bucharest, whose owner Ioana Parlog started the shop by asking a seemingly simple question: "Why not having a place for friends where they could listen and enjoy some good records like we did some time ago in my old room?"
Misbits, Bucharest
Location: Str. Fainari, 43A, Bucharest, Romania
Go for: Electronic music and obscure secondhand fare recommended by the person browsing next to you
What's the story?
Misbits is the only one of its kind in the city of Bucharest – a record store, label and a hub for experimental music in Eastern Europe. Opened by DJ and collector Ioana Parlog in 2013, now helped by label co-founder Cosmin Dumitru and longtime friend Dragos Ilici, Misbits is a one of a kind in Bucharest, offering a space for electronic music that are relatively rare in the city. "The store brings that friendly vibe similar to visiting your local groceries shop," says Parlog. "Here, you can spend countless hours in the shop talking to some stranger about some obscure labels you just dug out of the second hand crates."
Misbits' bread and butter is electronic music of the 4/4 variety, fuelling a humble yet growing Bucharest underground, but dig deeper and you'll find second-hand electro cuts from the late-'80s alongside soundscaping ambient – making Misbits a must visit.
Photos by Cladiu Claus.