Published on
October 6, 2018
Category
Features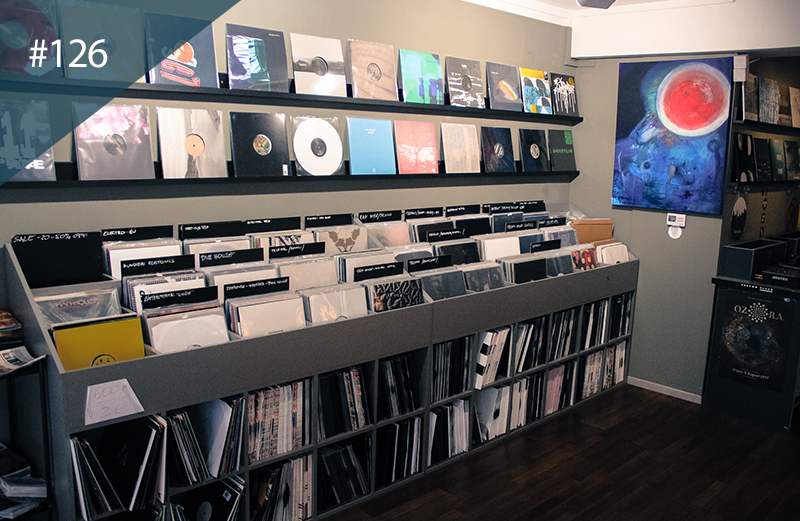 A diverse, electronic gem for anyone Hungary for vinyl.
Every week, we pick out one must-visit spot from a different city around the world with photos and a little bit of history. Think of it as a kind of 1000 places to see before you die for record shops.
Though it is the EU's 10th largest city in terms of population, Budapest might not be the best known for its record shops or electronic scene. Helping to change that sentiment is AKT Records, where you can snap up unique techno and house alongside fresh garms.
AKT Records, Budapest

Location: Ó utca 35. 1066 Budapest, Hungary

Go for: 4/4 rhythms, left-field electronic music and cultural insight of Budapest's dance community
What's the story?
"If you want to understand the culture of music in a foreign city, you should first visit the record stores," says Istvan Kantor, owner of Budapest's AKT Records. If that were true, AKT would represent a humble but bustling city, a diverse hidden gem that's perhaps overlooked.
Born from the ashes of the old Afrofilia record store around 2005, AKT Records has become a place "where old and young artists and fans can meet up and learn from each other." Part clothing store and part record shop run alongside the local music heads Po:ti and Prpc, AKT's speciality is dance music of a 4/4 disposition and "harder to understand" experimental cuts, as Kantor boasts.