Published on
September 29, 2018
Category
Features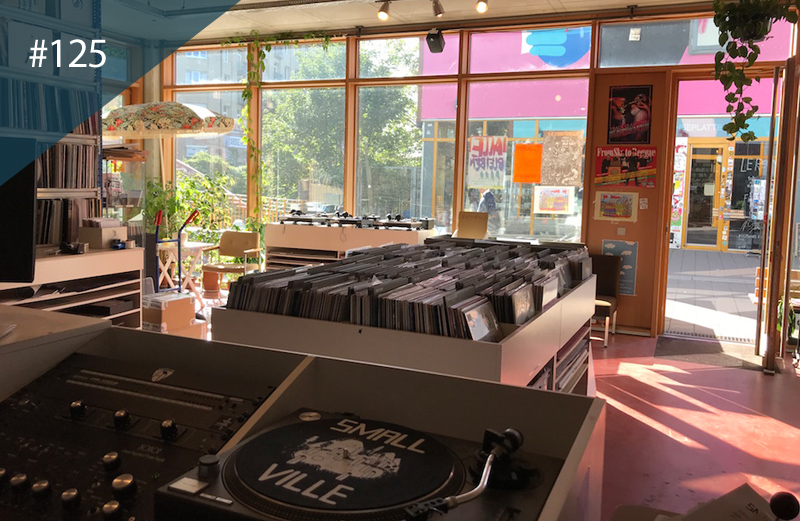 "Hamburg has a lot of great record stores within a relatively small area, so the city is a great place to dig for records."
Every week, we pick out one must-visit spot from a different city around the world with photos and a little bit of history. Think of it as a kind of 1000 places to see before you die for record shops.
Germany has a wealth of great record shops, and Smallville is up there with the best of them. With a label and residency at the city's Golden Pudel club, you'll struggle to find a safer pair of hands for house and techno in the Hamburg.
---
Smallville Records
Location: Neuer Kamp 32, 20357 Hamburg, Germany
Go for: House, techno, and record buying advice from some of the best in the game.
What's the story?
You'll be hard pressed to find a more welcoming shopfront in all of Germany than Smallville Records. "Hamburg has a lot of great record stores within a relatively small area, so the city is a great place to dig for records," says Julius Steinhoff who opened the store in May 2005 alongside Peter Kersten and Stella Plazonja.
Now, with the help of Just Von Ahlefeld, who took over duties from Kersten and Plazonja, Smallville Records fuels an ever-growing community of techno heads and those searching for alternative club records. And as a record label, Smallville has released club tracks from Move D, Moomin and Arnaldo and have helped cement Hamburg as Germany's alternative techno capital.
Smallville Records also hosts a residency at Hamburg's famed Golden Pudel, the famed club where Helena Hauff made her name. So if you're looking for advice from a clubbing institution then look no further than Smallville.