Published on
September 15, 2018
Category
Features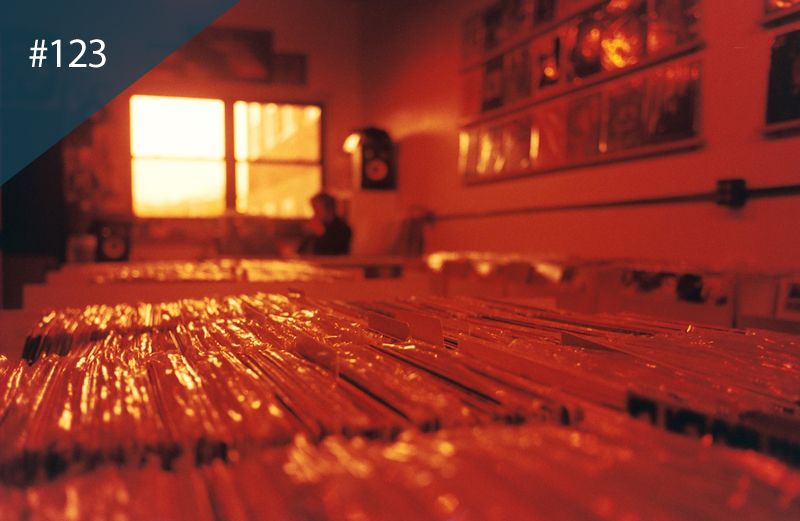 One of the largest library music collections on the East Coast.
Every week, we pick out one must-visit spot from a different city around the world with photos and a little bit of history. Think of it as a kind of 1000 places to see before you die for record shops.
The next stop on our hunt for the world's best record shops takes us to Rhode Island, and a store that gives new meaning to the term 'music library'.
---
Music Research Library
Location: 62 Dike St, Providence, RI 02909, USA
Go for: Golden age library music, secret soundtracks and experimental jazz
What's the story? Providence, Rhode Island is one of America's oldest cities. It's a place steeped in history – a trait Providence shares with one of its finest and most unique record stores, Music Research Library. According to co-founder Vasyl Kochura, MRL was inspired by "the harder to find, hole-in-the-wall shops" of Lisbon, Berlin and Barcelona. The shop is a treasure trove of jazz rarities, dollar bin funk, hip-hop, prog, psych and ambient.
Opened by Kochura and Zachary Warf, the racks at Music Research Library are a little deeper than most, as the store boasts one of the widest collections of library music on the East Coast. With hundreds of underrated gems lining the shelves, MRL is a sampler's dream.
"Theme songs, drama montage soundtracks, sounds for scientific and educational purposes, commercials – many of these records have never been fully appreciated for their musical value," says Kochura. "That is both sad and kind of exciting."
Photos by: Brandon Leo