Published on
September 8, 2018
Category
Features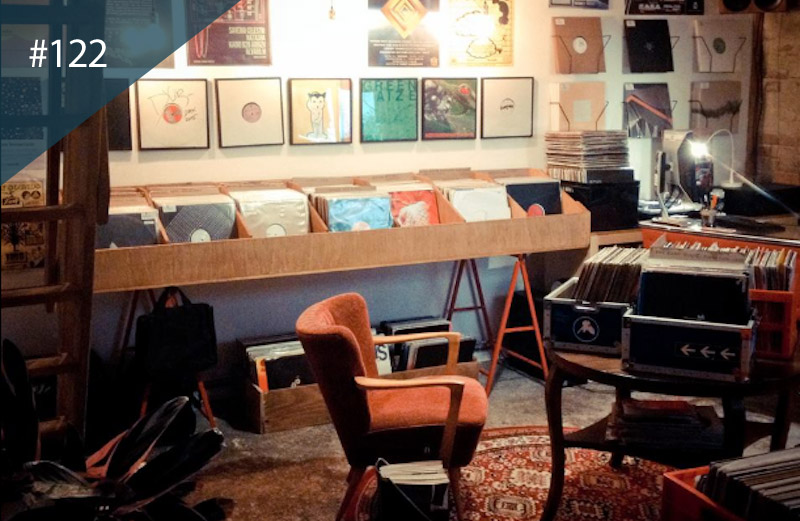 Digging in the living room.
Every week, we pick out one must-visit spot from a different city around the world with photos and a little bit of history. Think of it as a kind of 1000 places to see before you die for record shops.
Such is the number of Berlin's headline grabbing record shops, that its smaller spots can sometimes be overlooked. Not so for Bikini Waxx, which has been serving those in the know for 5 years, from humble begins in an inauspicious apartment in Kreuzberg to running its own fully-fledged store.
---
Bikini Waxx Records
Location: Manteuffelstrasse 48, Kreuzberg, Berlin 10999, Germany
Go for: Dance music of every persuasion from across the globe
What's the story?
Bikini Waxx Records is a dance music destination for all tastes, opened by Gerd Tammist in 2013 alongside longtime diggers Yannik Zander, Alexander Skancke, Kim Bruun and Moritz Lotzgeselle. Initially founded as an appointment-only spot in the living room and corridors of Tammist's Berlin home, the store is curated with finesse, and while it's been running for a number of years, it's still one of Berlin's best kept secrets.
As well as the regulation techno and electro records ubiquitous in Berlin, expect new and second hand funk cuts from across the African continent and Mediterranean disco from the shores of Naples, lining up alongside Italo and balearic gems in the racks. And if 'ambient and mind expanding soundscapes' aren't you poison then fret not, because everything from Brazilian Tropicália, to psych and wonky house makes Bikini Waxx Records an adventurous staple for all tastes.