Published on
August 18, 2018
Category
Features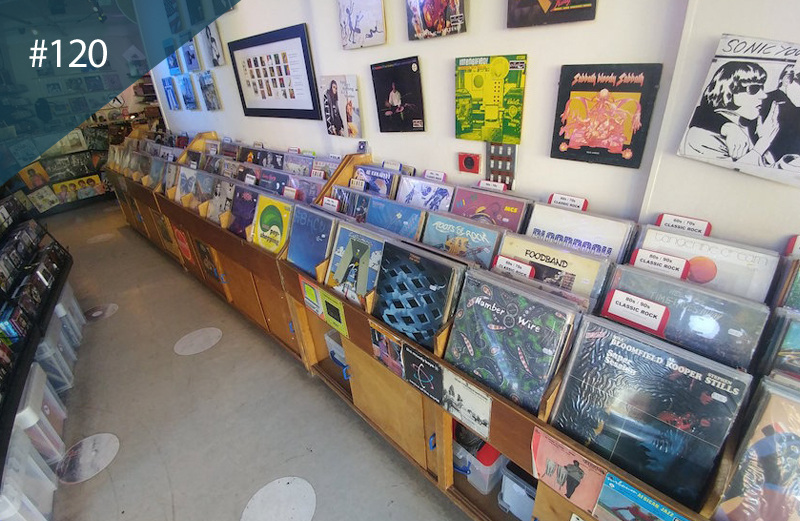 "We not only undercut the competition, we are better than them."
Every week, we pick out one must-visit spot from a different city around the world with photos and a little bit of history. Think of it as a kind of 1000 places to see before you die for record shops.
Rat Records is one of London's best loved shops – a haven for the local Camberwell community and a destination for those from further afield, who drop by for a chat, the reasonably priced stock, and the odd reggae rarity.
---
Rat Records
Location: 348 Camberwell New Rd, Camberwell, London, SE5 0BX
Go for: Rare reggae and forgotten gems
What's the story?
Rat Records is a no frills record shop. You won't find polished counters, ostentatious box set compilations, or shop assistants sniffing at your selections. Instead, it offers rare reggae, funk, soul, Afro, prog and fuzz-drenched punk records that are meant to be played and enjoyed, not gather dust in racks or be sold on Discogs.
A favourite haunt for crate diggers, especially on the weekends, you'll have to visit Rat Records early to get your hands on the real prizes. "We have a queue every Saturday at 10.30AM without fail," boasts Tom Fisher, a record dealer since 1989 and owner of the Camberwell store since 1999. "The reason is because we always have a fresh selection and our prices are very reasonable. We not only undercut the competition, we are better than them, and I like selling records, not looking at them."