Published on
August 11, 2018
Category
Features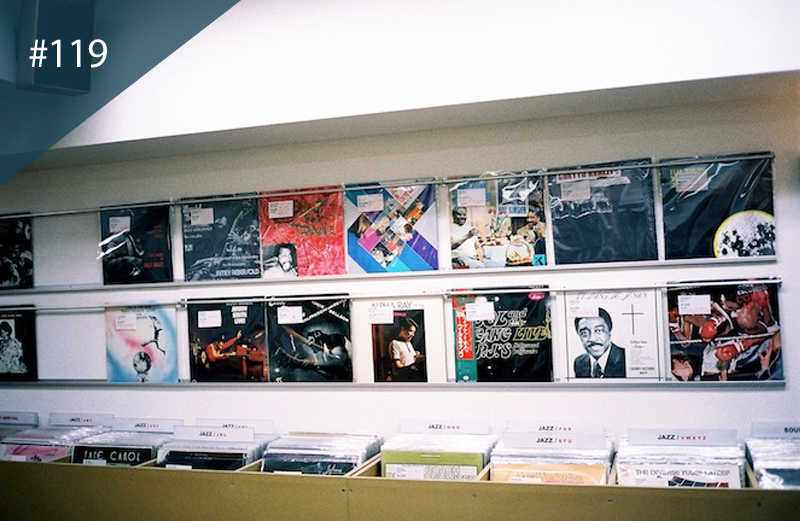 A rare groove haven in the Japanese capital.
Every week, we pick out one must-visit spot from a different city around the world with photos and a little bit of history. Think of it as a kind of 1000 places to see before you die for record shops.
As featured on a digging trip to Japan a few years ago, Tokyo's Universounds is a special little spot that boasts a highly curated selection that attracts some of the world's biggest DJs and producers.
---
Universounds
Location: 3-46-9 Takoji Nami Suginami-ku, Tokyo 166-0003 Tokyo Plaza U 202
Go for: Funk, soul and the rarest of rare grooves
What's the story?
Tokyo has no shortage of amazing record shops but in amongst the towering skylines, arcades and walkways of Japan's capital, it's easy to be distracted from your record diggings. But if you only have time for a handful of stores on your holidays, then make sure Universounds is near the top of your list.
Owned by Yusuke Ogawa and found a five minute walk from Koenji Station, Universounds is a beacon for particularly evasive funk, soul, disco and jazz records – or rare grooves, to use the native tongue. It's a sampler's delight, so much so that names like DJ Marky have been found rifling through the racks for alien breaks to chop and screw.
Amendment: A previous version of the article stated that Universounds was run by Ryuhei The Man, who no longer works at the shop.