Published on
August 4, 2018
Category
Features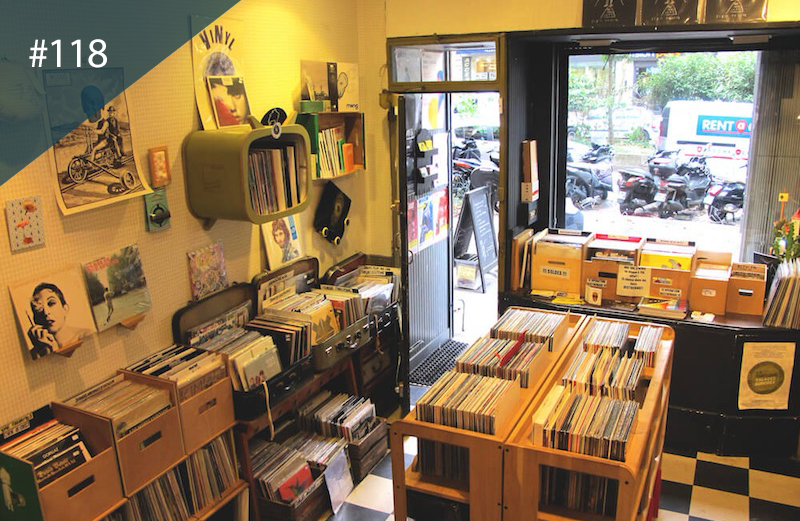 A local Parisian institution.
Every week, we pick out one must-visit spot from a different city around the world with photos and a little bit of history. Think of it as a kind of 1000 places to see before you die for record shops.
Now with a sister shop in Brussels, and a fixture in our guide to Paris' best record shops, we returned to Balades Sonores this week for a closer look.
---
Balades Sonores
Location: 1-3 Avenue Trudaine, 75009 Paris, France
Go for: Weirdo psychedelia, local Parisien gems and all day record digging.
What's the story? The origin story of Balades Sonores is a humble one. Ten years ago, shop founders Esther and Thomas would pack suitcases with dusty records and set off to the market stalls and street corners of Paris to sell their wares. Now, Balades Sonores is a firm local institution and an unofficial stomping ground for artists and musicians, representing the musical diversity of the French capital.
"We're compulsive record collectors and very hard workers, moved by an insatiable thirst for discoveries," says Thomas. From the bric-a-brac that fills its walls, to the records that fill their racks, spanning hip-hop and soul to Cambodian psychedelia and Italian film scores, Balades Sonores boasts effortless charm and warmth.
Hosting bi-monthly art exhibitions and weekly showcases every Thursday, Balades Sonores is like stepping into your Grandma's front room (if she had better music taste). "Balades Sonores is meant to be welcoming and in perpetual enrichment," adds Thomas. "We discover things every day thanks to our wonderful clients and the friendly relationship we built with them."