Published on
July 28, 2018
Category
Features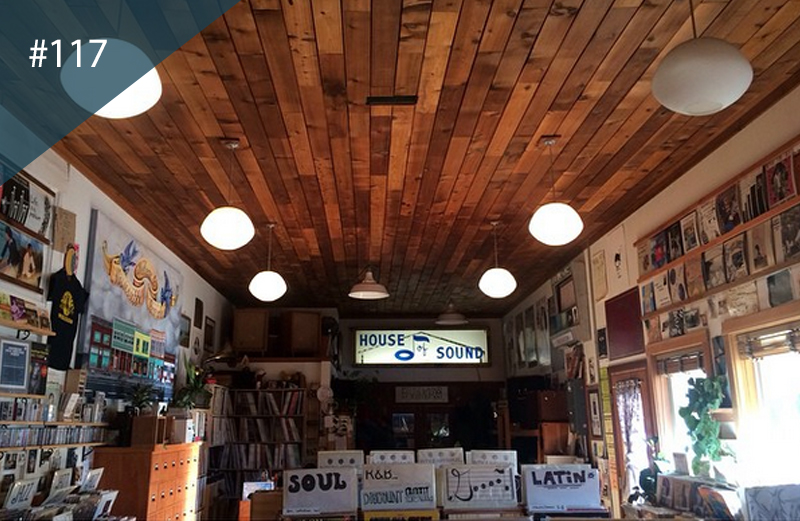 Off grid in Oregon.
Every week, we pick out one must-visit spot from a different city around the world with photos and a little bit of history. Think of it as a kind of 1000 places to see before you die for record shops.
Five years ago, VF tracked down Eric Isaacson of Mississippi Records for a rare interview in a Shoreditch café.
A record shop and label built on a love for vernacular history on the fringes of American musical culture, Mississippi was famously out of the loop – an internet anomaly with several hundred releases to its name.
Today it remains one of the most idiosyncratic stores in the world and we're delighted to pin them down once more. We even got a few photos to show for it.
---
Mississippi Records
Location: 4007 N Mississippi Ave, Portland, Oregon
Go for: Dusty blues, private press obscurities, and music from Africa to Asia.
What's the story?
"We're a nice little Portland Utopic hub," says Mississippi Records owner Eric Isaacson. Housing a record store, label imprint, café, equipment repair shop and the Portland Museum of Modern Art in its basement, Mississippi Records certainly brings some cultural clout to Oregon's alternative capital.
Founding the store in 2003 from 600 records, a bunch of books and "a little bit of cash saved up," as Isaacson tells it, Mississippi Records has grown into a hub for North American blues, rock, soul, funk and records from across the African continent.
"Considering its size, Portland is not very culturally diverse, so I'd like to think we help connect our local music culture to a lot of music from other places," says Isaacson, and he's not wrong. Amongst the craft breweries and coffee shops of Portland, Mississippi offers musical eclecticism at bargain prices.
"We do have some imports, rarities and special domestic records, but the most popular things are records under $12," he says proudly, living up to Mississippi's motto 'Love Over Gold'. And it's not about to betray those DIY roots. "We have not changed a thing since opening, and 15 years later we're still miraculously in business. We're sealed in amber."