Published on
July 14, 2018
Category
Features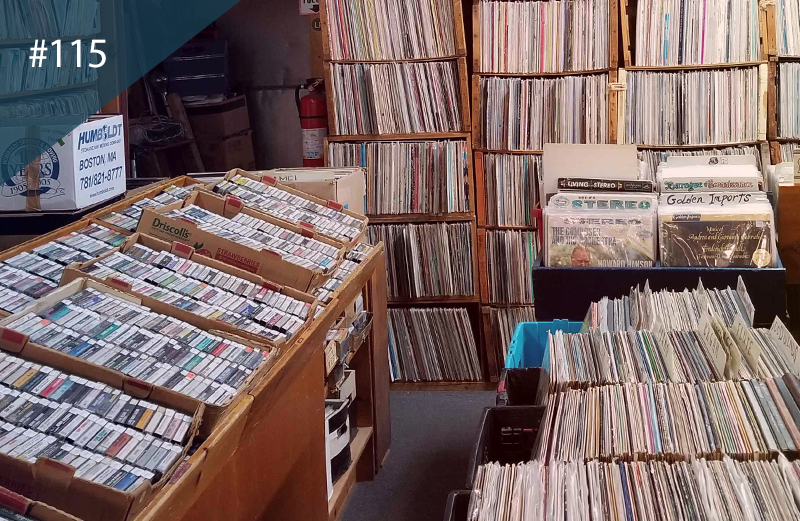 A 100,000+ strong offering of vinyl. 
Every week, we pick out one must-visit spot from a different city around the world with photos and a little bit of history. Think of it as a kind of 1000 places to see before you die for record shops.
Our first visit to America's sixth largest city takes us to In Your Ear, where you have the liberty to peruse thousands of records on offer. Digging rewards include a bowl of New England clam chowder, obviously.
---
In Your Ear
Location: 957 Commonwealth Ave, Boston, MA 02215
Go for: Boogie, jazz, rock and a slice of classic Americana
What's the story? Found a stones throw from the snaking Charles River that flows through the city of Boston, one of America's oldest, and arguably its most boisterous, cities, In Your Ear boasts a musical heritage that stretches back for decades. 36 years to be exact, first opening its doors in 1982 and now owned by Reed Lappin, Mark Henderson and Chris Zingg.
"We are all music lovers, we have no other skills," laughs Lappin, but what skills they do have they channel into their 100,000+ strong record collection that climb the walls and takes over every conceivable space in this humble store. Their racks span everything from classic rock and weirdo jazz to euphoric disco, rare boogie from a bygone era and Detroit techno, making In Your Ear a quintessential slice of Americana.