Published on
June 9, 2018
Category
Features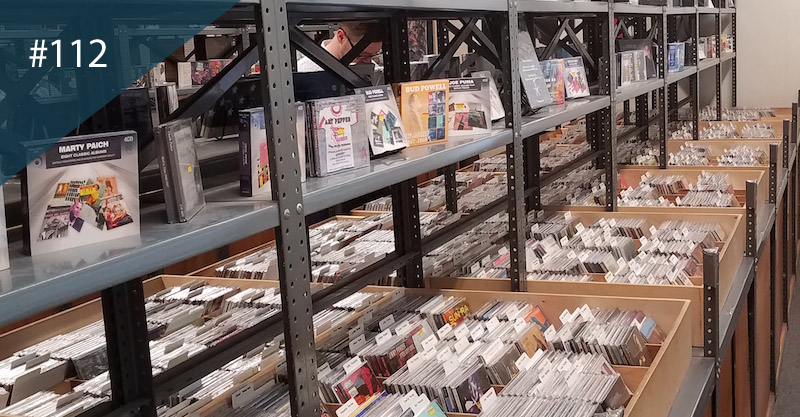 "It is mystifying that in the so-called "jazz capital of the wxorld", this business stands alone as the only jazz store in New York City."
Every week, we pick out one must-visit spot from a different city around the world with photos and a little bit of history. Think of it as a kind of 1000 places to see before you die for record shops.
A veritable goldmine for aficionados, and the only specialist shop in a city that dances to the sound of Miles and the gang, the Jazz Record Center is an unassuming old school haunt that will sate your every need, from Dixieland to the avant-garde.
---
Jazz Record Center
Location: Jazz Record Center, 236 West 26 Street, #804, New York, NY 10001, (between 7th & 8th Avenues)
Go for: Rare and out of print jazz in the city it calls home
What's the story?
New York City has no shortage for record shops, but up several floors of a nondescript office building off the beaten track on West 26th Street you'll discover the treasure trove that is Jazz Record Center. One of the city's oldest homes for vinyl, it opened its doors in 1983 and, in the words of its owner and founder Fred represents "a cross section of jazz of all styles and periods" in its 1,500 square-ft space.
Over three decades in the business, Jazz Record Center has served countless collectors with rare cuts from well-known labels like Blue Note, or underground communities like that of Strata-East. "It is mystifying that here in New York City – the so-called "jazz capital of the world" – this business stands alone as the only jazz store in New York City," says Fred. In that sense, Jazz Record Center serves a wider purpose. "Our customers come from everywhere in the U.S and the planet, where to a great extent, they have no access to jazz recordings."