Published on
May 19, 2018
Category
Features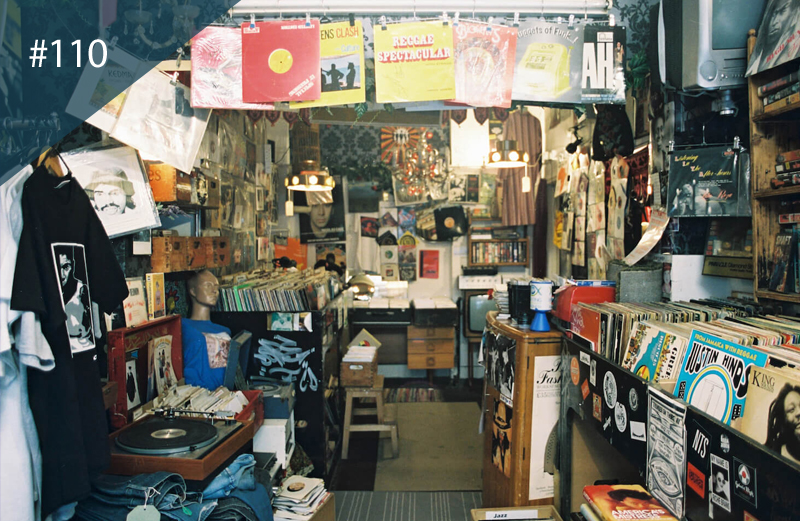 One of London's hidden gems.
Every week, we pick out one must-visit spot from a different city around the world with photos and a little bit of history. Think of it as a kind of 1000 places to see before you die for record shops.
There's no better feeling than stumbling across a local record shop in a major city. A cornerstone for the Hackney community, Eldica is one such place, so much so we've already featured it in depth once on the site. It remains a worthy entry into our World's Best Record Shops series.
---
Eldica
Location: 8 Bradbury St, Dalston, London N16 8JN
Go for: Rare reggae, Trinidadian calypso, jazz, boogie, and enlightening conversation.
What's the story? Nestled down a side-street in Dalston's ever-changing landscape you'll find Eldica, a place that's as much a record store as it is a living history of London's musical roots. It's the kind of place you might expect reggae generals to share stories of vintage sound clashes while co-owner, Andy Westbury, enthuses over James Brown to local diggers.
"Our shop is rather like an old school barber shop where people feel at home, regardless of age and generation," says Westbury. Founded in 2000 by Andy and his wife Annie in tribute to her grandmother Eldica Joachim, the store is a one-stop portal into reggae, dub, jazz, boogie, Latin and UK soul.
Their section of Trinidadian calypso is so vast that collectors travel from Trinidad itself to fill gaps in their collection, and rare cuts from across the Caribbean diaspora can be picked up long before they're reissued. "We punch above our weight," says Westbury. He's not wrong.
You can read more about Eldica's story here.
Photography by Michael Wilkin