Published on
May 12, 2018
Category
Features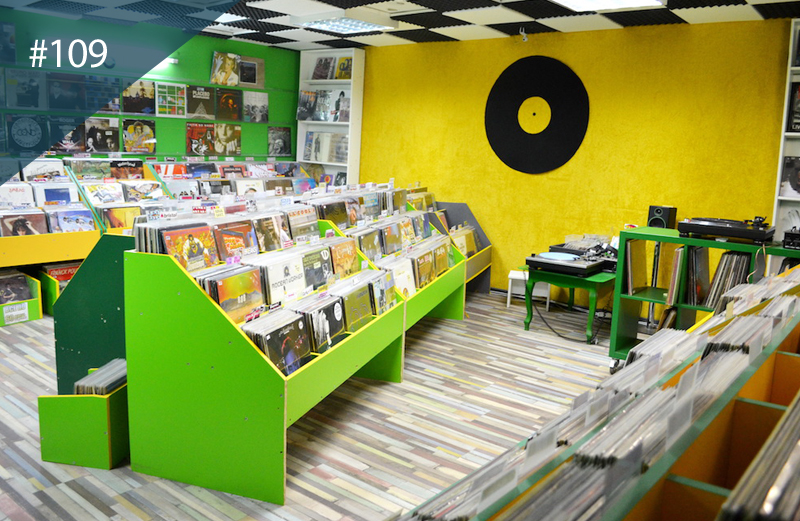 The Ukrainian capital's first alternative record shop.
Every week, we pick out one must-visit spot from a different city around the world with photos and a little bit of history. Think of it as a kind of 1000 places to see before you die for record shops.
Our first stop in the Ukrainian capital is at Diskultura, proudly the city's first alternative record shop containing a mixed bag of vinyl from across the spectrum, whether you're after rare Soviet electronica or European techno.
---
Diskultura
Location: Гоголівська, 27, 04053 Kyiv, Ukraine
Go for: A cross-section of pop, dancefloor jams and hits from the USSR
What's the story? Kiev boasts both an underground and an under-appreciated music scene, where clubs like Closer and Rhythm Büro are helping to build and develop a dance music identity for the city. Record shops are still something of a rarity though, but spend a few hours flicking through the ever-expansive racks of Diskultura and you'll discover what fuels the city's nightlife.
Opening its doors in 2009, Diskultura was the first alternative record store in the capital, a title owner Mavr (himself a DJ for over 20 years) still takes pride in today. It's a reputation which is reflected in the shop's selection, where rare USSR-era records of Soviet pop and electronica rub shoulders with the hits of Sade, Radiohead and Depeche Mode, and vintage Ethiopian jazz from Mulatu Astatke sits next to German mid-'00s techno and classic percussive jams from Nico Gomez.
As Mavr says, "We would like people to leave our shop not just with a backpack of vinyl, but with a bundle of new knowledge."