Published on
March 17, 2018
Category
Features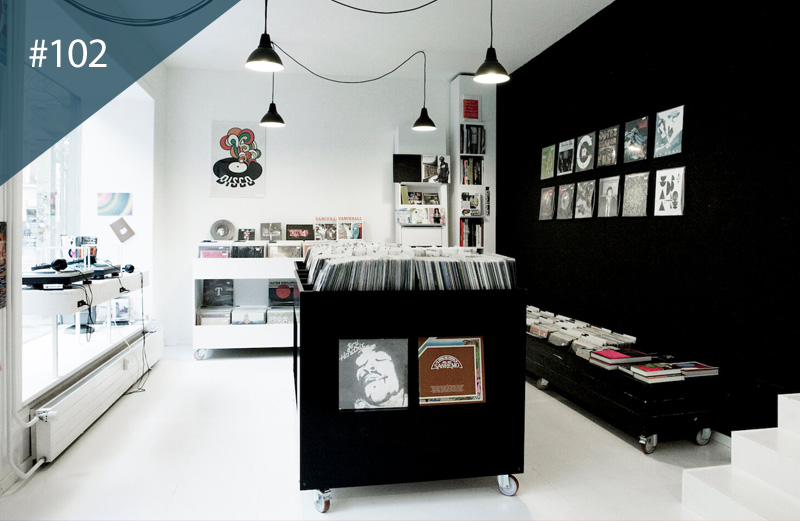 Inside outsider music.
Every week, we pick out one must-visit spot from a different city around the world with photos and a little bit of history. Think of it as a kind of 1000 places to see before you die for record shops.
Arrive at the airport in Basel and you can choose the French, German or Swiss exit. No surprise then that one of the city's top record shops prides itself on crossing musical boundaries. Step up Plattfon Records, a shop that has spent almost 15 years building a community around experimental music.
---
Plattfon Records
Location: Feldbergstr. 48, Basel, Switzerland
Go for: Discovering new sonic realms
What's the story? Found a few minutes from the Rhine, Basel's Plattfon Records exists to serve the darker musical tendencies of the avid Swiss record collector. First opened in 2004 as a doorway into the experimental, Plattfon Records has now become a staple for the avant-garde, presented in an elegant monochrome space.
"In 2004 there were no other really interesting record stores that cared about this kind of music," says Michi, who alongside Muriel runs the store. Whether it's cuts from Severed Heads, Pinch and rare Arthur Russell or releases from Algeria's psychedelic troupe Imarhan, Plattfon provides eclecticism in a humble environment. "We're all about experimental and outsider music."
Their regular Klappfon event series often welcomes experimental musicians into the store, making Basel ever more delightfully odd in the process.
Photo credit: Alex Geoffrion