Published on
April 29, 2017
Category
Features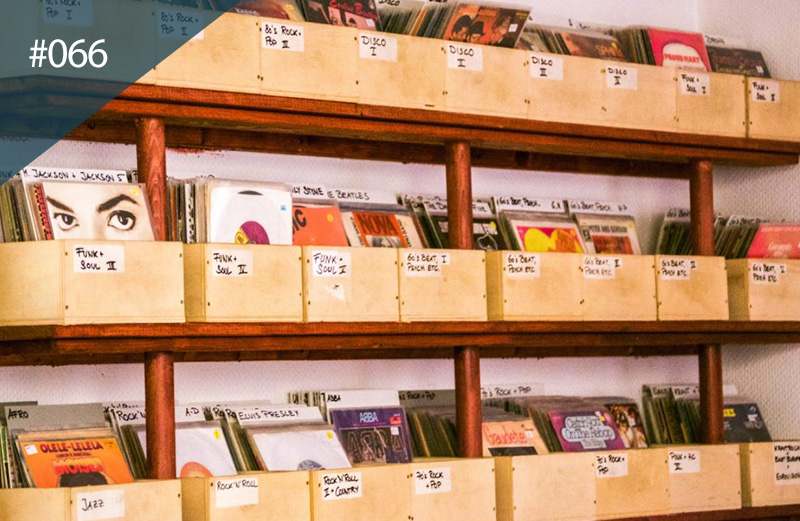 A mecca for jazz, krautrock and psychedelic music.
Every week, we pick out one must-visit spot from a different city around the world with photos and a little bit of history. Think of it as a kind of 1000 places to see before you die but for record shops.
As both our definitive and secret guides to Berlin prove, the subversive capital is effortlessly one of the best cities in the world to go record shopping.
For every smokey kniepe in your kiez, there's a record shop on the block that likes to keep its profile low and its quality high. A prime example being Galactic Supermarket Records, the inconspicuous used-vinyl mecca, located just north of Frankfurter Tor.
---
Galactic Supermarket Records
Location: Petersburger Str 89, 10247, Berlin, Germany
Go For: Incredible second-hand vinyl especially jazz, kraut and psych
What's the story? Whilst the shop is strong on all things cosmic – the clues in the name – the 35,000-odd inventory is a phenomenal journey through all kinds of music history.
The shop is expertly organised into key genre sections and then further divided into sections by artists or sub-genres as diverse and enticing as 'Belly Dance' and 'American Indian Folk'.
The jazz, krautrock and psychedelic section are particularly eye-watering – be careful with your savings in here! Be sure to check out the mezzanine section in the back room and to say hi to Bobby, the shop's delightful pet dog.