Published on
March 11, 2017
Category
Features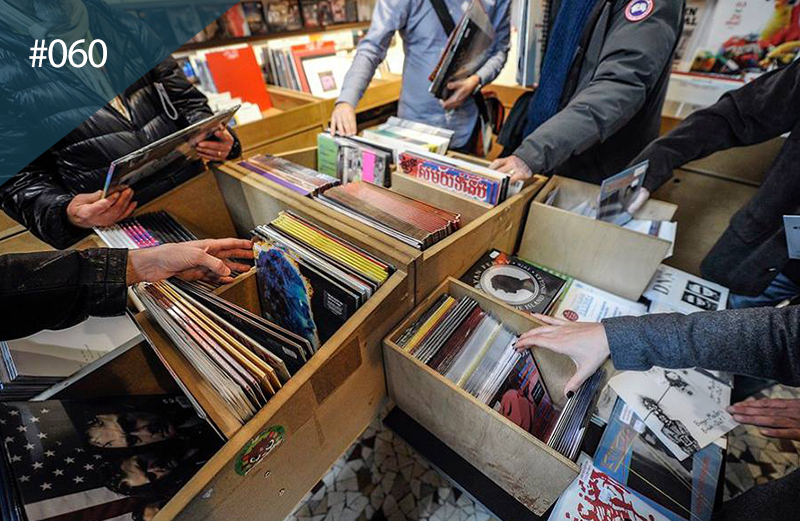 Get your fix of musique concrète, krautrock and electronics.
Every week, we pick out one must-visit spot from a different city around the world with photos and a little bit of history. Think of it as a kind of 1000 places to see before you die but for record shops.
Having already ticked off the sharp-as-a-razor Superfly Records and the city's "friendliest record shop" Betino's, our third outing in Paris takes us to SouffleContinu Records. Translating to ' 'circular breathing', this place is your one-stop for all things experimental.
---
SouffleContinu Records
Location: 22 Rue Gerbier, 75011 Paris, France
Go for: Experimental adventures
What's the story? Bernard Ducayron and Theo Jarrier opened the shop in October 2008, after fifteen years as employees in a neighbouring second hand record store that had recently shuttered.
Physical sales were at an all-time low but they felt there was a space for somewhere devoted to experimental music in a wide sense. They found a shop front big enough for in-stores and embarked on the SouffleContinu journey.
Over the past decade, they've seen more than 25,000 records pass through the shop door. Today the stock count stands at five thousand titles with a tight focus on experimental sounds, from musique concrète to krautrock, industrial to minimal electronics, free jazz to weird rock.
The shop's most unusual item is a CD called Experimental Music by Matthieu Saladin. "The CD plays the spelled letters from Experimental Music in a random way, and you have to roll a dice for the price, from 1€ to 6€," says Bernard. "Almost everybody gets 1€ or 2€. Matthieu is still very poor today.
"