Published on
February 25, 2017
Category
Features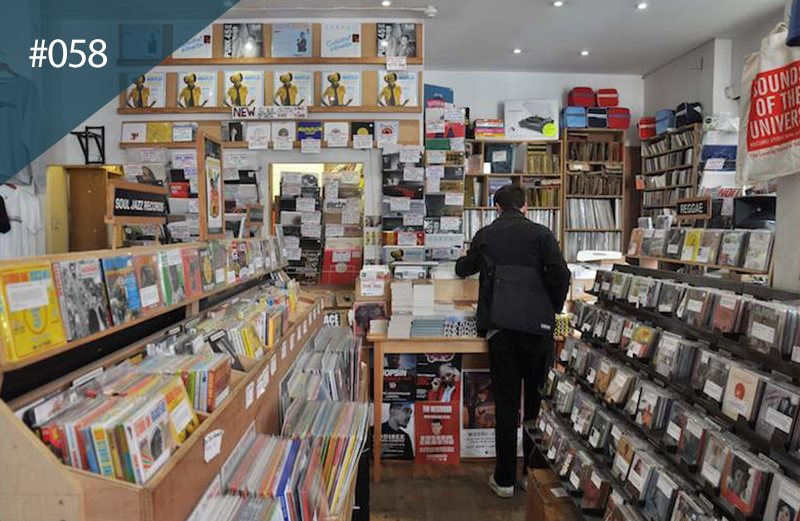 Customers include Prince, Questlove and Four Tet.
Every week, we pick out one must-visit spot from a different city around the world with photos and a little bit of history. Think of it as a kind of 1000 places to see before you die but for record shops.
Having already ticked off Rough Trade, Phonica Records and Honest Jon's, we're on home turf again for a visual tour and potted history of the legendary Soho record store, Sounds of The Universe.
Sounds of The Universe
Location: 7 Broadwick St, Soho, London W1F 0DA
Contact: www.soundsoftheuniverse.com
Go for: Cross-cultural vibrations
What's the story? Over 25 years ago, Stuart Baker started SOTU, selling records from a humble stall in Camden. Though Camden had its appeal, Baker knew that Soho's golden mile of record stores was where he wanted to be. He moved to a shop front on Ingestre Place before relocating to Broadwick Street, in the heart of Soho.
"Soho is the only place where I feel at home," he says. "I like the fact that everyone can be different and be accepted for who they are. It is a multi­national world."
Around the same time, in 1992, he established the label Soul Jazz, with the idea to draw "cross cultural connections" between soul, jazz and reggae through compilation albums. Over two decades on and the label has since expanded its style and breadth, still releasing landmark retrospectives, but also A&R'ing forward-thinking studio albums and 12″s.
Meanwhile, the tile-fronted emporium has evolved into an unrivalled treasure-trove for global sounds and beats – with everything from reggae, disco, dubstep, Latin, hip-hop, post-punk, and soul covered. The enthusiastic staff ever-willing will help you pick out a new dub-techno 12″ off the back wall or second-hand deep jazz rarities and music books in the basement.
A favourite amongst DJs, connoisseurs, dancers and listeners alike, the shop has become an essential stop for touring musicians including Prince, Moodymann, and Questlove, as well as London locals like Gilles Peterson, Kieran Hebden, and Theo Parrish. If it's good enough for them…