Published on
February 18, 2017
Category
Features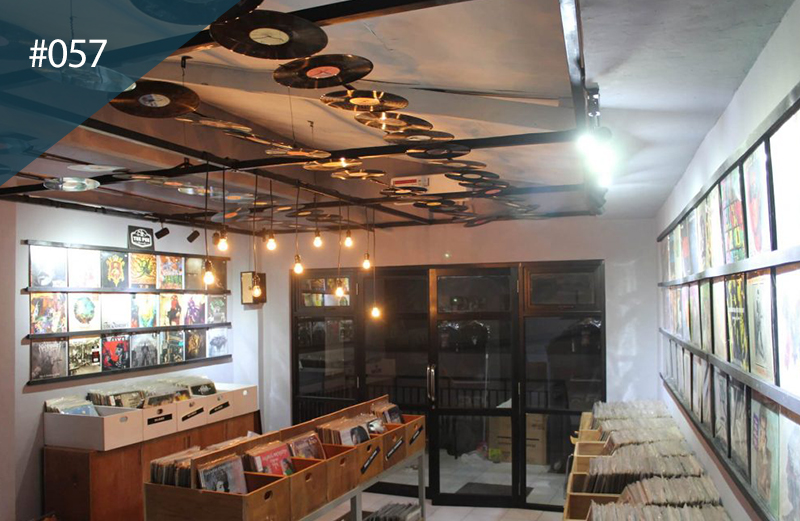 Time to stack that Rupiah.
Every week, we pick out one must-visit spot from a different city around the world with photos and a little bit of history. Think of it as a kind of 1000 places to see before you die but for record shops.
Having previously visited New Gramophone House in New Delhi, ZudRangMa Records in Bangkok, Rm360 in Seoul and two shops in Tokyo, we continue our Asian circuit with a debut stop in Indonesia.
Our first port of a call is Bhang Records, a relatively new shop located in Bandung, a dramatic city set amid volcanoes, tea plantations and colonial architecture.
Bhang Records
Location: Jl. Sukasenang III No.4, Cikutra, Cibeunying Kidul, Kota Bandung, Jawa Barat 40124, Indonesia
Contact: www.bhangrecords.com
Go for: Funk, soul and indie rock
What's the story? A record collector since his high school days, Rekti Yoewono of the Indonesian rock band The Sigit established Bhang Records in 2011.
Like a vinyl fairy tale, Rekti set about acquiring large quantities of second records and simply opened up shop in his living room.
After a few years of trading, he could afford to rent a retail premise and relocated. Then this year the shop moved to a bigger home, which includes a rehearsal, a recording studio and café.
"It's a very creative environment where young bands, DJs, and enthusiasts gather," says Rekti. "We usually play music on the deck all day long so it's a pretty awesome place for those who like to listen to music all day long."
The shop collection includes nearly ten thousand LPs and 7″s inside the store and unlisted stock of around five thousand records. Most of the second second hand collection is of the funk, soul, boogie and rare groove variety, whilst new releases focus on indie titles from psychedelic rock to metal.