Published on
August 25, 2016
Category
Features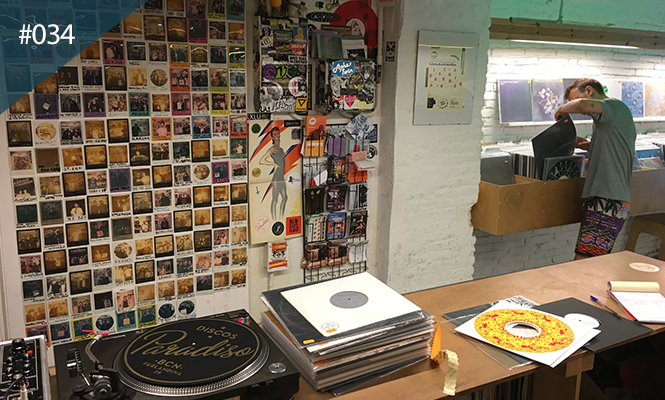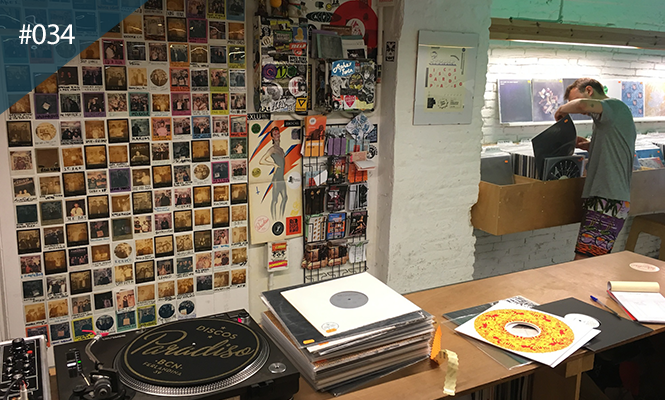 Shopping in the vibrantly colourful Catalan capital.
Every week, we pick out one must-visit spot from a different city around the world with photos and a little bit of history. Think of it as a kind of 1000 places to see before you die but for record shops.
Combining Mediterranean beach fun with the cultural range of cities in the north, Barcelona is one of our favourite places in Europe. Every summer the city becomes a playground with takeovers by forward-thinking music festivals Sónar and Primavera Sound, but all year round there are plenty spots to get your vinyl fix. The best place to start is at Discos Paradiso.
---
Discos Paradiso
Location: Carrer de Ferlandina, 39, 08001 Barcelona, Spain
Contact: www.discosparadiso.com
Go for: A laboratory of electronics
What's the story? Co-owner Gerad Condemines used to work at local store La Ruta Natural whilst fellow native Catalan Arnau Farrés would sell flea market finds on Discogs. Their joint obsession with rarities sent them hunting for vinyl all over Europe. Eventually they decided to channel their efforts into a brick-and-mortar, opening Discos Paradiso in the Raval neighbourhood.
Since its inception in the Raval neighbourhood in April 2010, the store has become a focus point for Barcelona's dance and experimental scene. Barcelona's answer to Hardwax or Phonica, you won't find steals, randomly-stacked LPs or bargain bin items here, but you will find all the very best and the latest in electronic music.
Set against a backdrop of exposed white brick, the store is bright, minimal and easy to navigate, and its kicking backroom sound-system regularly plays host to in-stores and lives shows. As Sónar put it a few years ago, "if an electronica scene exists in Barcelona, ​​its epicenter is surely the vinyl record shop Discos Paradiso."