Published on
February 19, 2016
Category
Features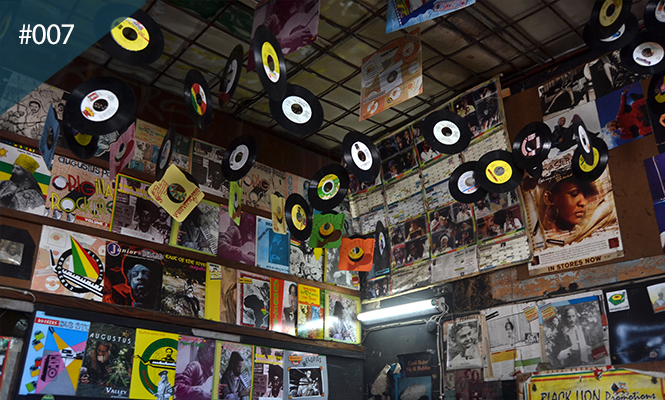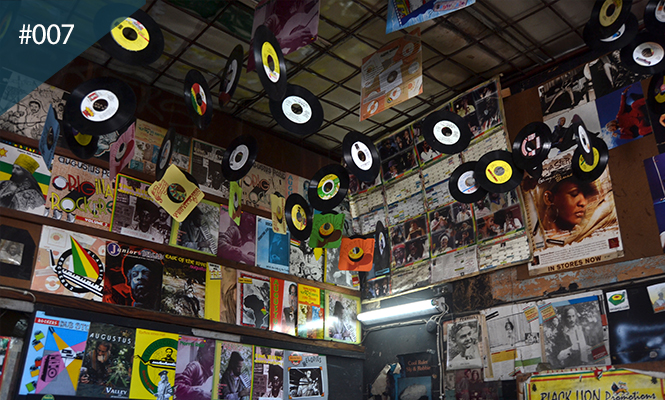 We continue our quest with Jamaica's finest.
Every week, we pick out one must-visit spot from a different city around the world with photos and a little bit of history. Think of it as a kind of 1000 places to see before you die for record shops.
Our round-the-world-trip has already taken us to London, Berlin, Chicago, New Delhi, Tokyo and Paris. Next stop? Orange Street, downtown Kingston.
Once alive wth record shops and music studios, Orange Street today is an abandoned ghost town, the last vestige of reggae's golden era. Augustus Pablo's legendary dub institution Rockers International is just one of two record shops left on the strip.
---
Rockers International
Location: 135 Orange St, Kingston, Jamaica
Go for: Reggae music! Ska, rocksteady, lovers rock, dub, dancehall and more.
What's the story? Orange Street was the birthplace of reggae. From Sir Coxsone Dodd to Bob Marley, practically every Jamaican artist had a base on the strip. Dennis Brown and Prince Buster were even born there.
Locals used to call it 'Beat Street', but now after decades of quiet, Orange Street is 'Ghost Street'. Its studios, shops and vinyl wagons have all but vanished. Rockers International and Randy's are the last remaining vinyl shops in downtown Kingston and quite possibly the whole of Jamaica.
The story of Rockers starts with one Augustus Pablo. After falling ill and dropping out of school in the late '60s, Pablo began holding neighbourhood dances with his brother to earn a small income. The sound system became known as 'Rockers' and from there Pablo ventured into recording. Although he was famed for introducing the melodica into roots reggae, he was just as prolific in the studio, launching his own label and record shop in the '70s to showcase the work of others.
"Music is our biggest export," says Mitchie Williams who manages the shop today. "More than banana, yam, sugar, more than even sports. Reggae music is the greatest thing that Jamaica has ever created." Rockers International survives on exporting records to reggae lovers around the world.
Williams, who tries to strike a balance between keeping the shop current whilst also enshrining its history, is currently refurbishing the building. He hopes Rockers won't fade away like the other stores and studios that once lined Orange Street.
If you're in Jamaica, a visit to Rockers (and Randy's) is a must.
Photography: Alexander Richter for Seven Clash