Published on
February 11, 2016
Category
Features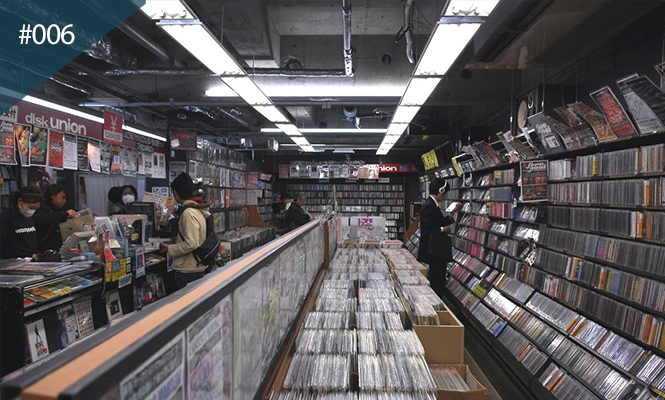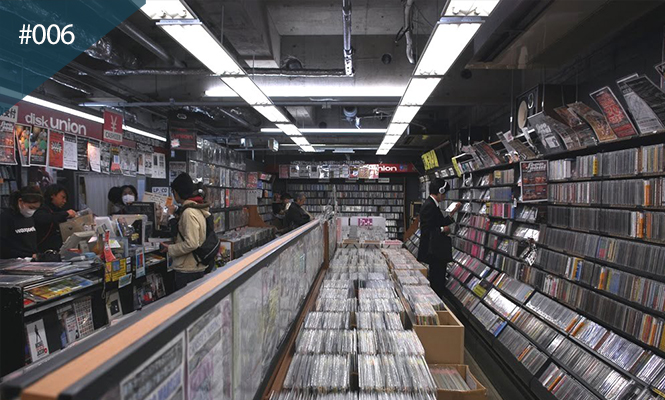 Our quest for the world's best record shops takes us to Japan's hyperactive metropolis.
Every week, we pick out one must-visit spot from a different city around the world with photos and a little bit of history. Think of it as a kind of 1000 places to see before you die for record shops.
Having touched down in London, Berlin, Chicago, New Delhi and Paris, we've got vertigo in Tokyo this week at Disk Union's towering five-storey Shibuya store.
A trip to Tokyo is incomplete without a visit to a Disk Union outlet. Whilst the main Shinjuku shop is eight floors high, it's the neighbouring Shibuya branch that enters our WBRS series.
Disk Union Shibuya
Location: Antena21 Bldg. BF, 2F, 3F, 4F, 5F 30-7 Udagawa-cho, Shibuya-ku, Tokyo 150-0042
Go for: More used vinyl than you can possibly fathom.
What's the story? Established in 1967, Disk Union today is a sprawling network of vinyl shops spanning Shinjuku, Ochanomizu, Shibuya and since 2015, Osaka city.
Don't let the size of the flagship Shinjuku branch fool you though; it's the Shibuya outlet that'll blow your mind. There's an astonishing number, somewhere in the hundreds of thousands, of new and used records from right across the genre-spectrum, conveniently filed by floor.
The first two floors cover used vinyl of every stripe, so the perfect place to head if you're an omnivorous beast. Up a flight of steps and you're in dance and hip hop heaven. Keeping going up for punk, hardcore and heavy metal and various derivatives. Meanwhile downstairs in the basement is where you'll find the sort of rare groove, soul and jazz that Discogs wantlists are made of.
With tonnes of rare Japanese pressings knocking around, don't be surprised if you leave with an overdrawn bank balance and an overstepped flight allowance.