Published on
April 4, 2013
Category
Features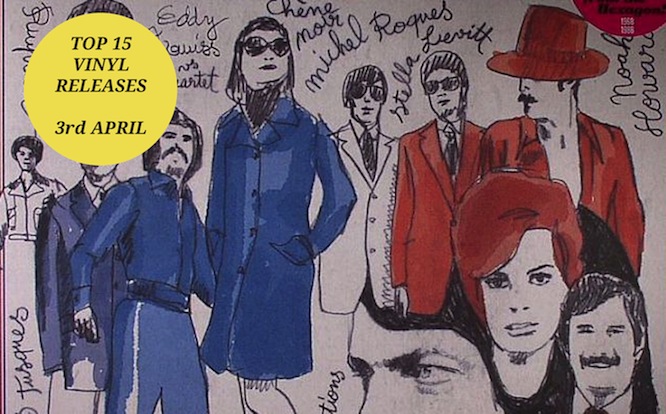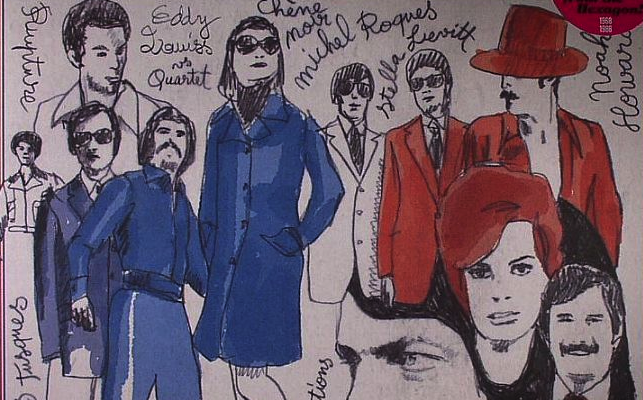 This week's Top 15 vinyl releases come from a typically diverse background and are sorted out once more by our foolproof Vinyl Countdown, the 5…4…3…2…1… of release lists. However, a big week for reissues means that we're being liberal with the order, bringing you 5 reissues, 4 LP's, 3 compilations, 2 Singles/EP's and 1 box set. Features from the last seven days include heavenly helpings of Charles Bradley and British Sea Power, the return to vinyl of a bloke named David Bowie, more from Sun Ra's Lost Arkestra and a taste of Owiny Sigoma Band's new album, as well as a mixed grill of French jazz, Chicago Acid and Moroccan street poetry.
---
5: Reissues
---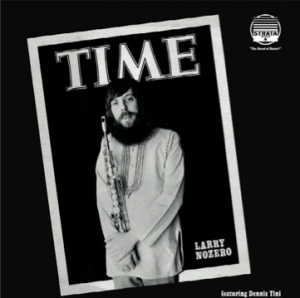 Larry Nozero
Time
[180 Proof/Strata Records]
Digger, DJ and producer Amir Abdullah's essential Detroit history lesson continues with the second Strata Records reissue on his 180 Proof imprint. Resurrecting the iconic independent label's lost archive, Amir has turned his attention to saxophonist Larry Nozero's 1975 "passion project" Time, which combines all the jazz, soul and funk vibrancy of post-Motown Detroit with the freedom of expression typical of Strata's limited but intense output.
---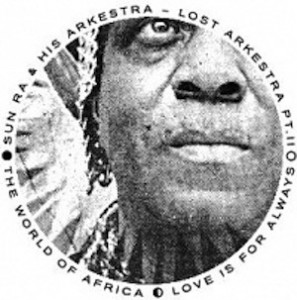 Sun Ra
The Lost Arkestra Series Pt. 2
[Rush Hour]
This series has been knocking round for a while now, and it's all but impossible, in true Sun Ra style, to put a date on when it was released; maybe last week, maybe next year. What we know is that a Sun Ra reissue is never a bad thing. Three tracks taken from Cosmo Earth Fantasy, this EP encapsulates the two sides of Saturn in Ra's music: expansive afro-futurist jazz on the A-side and a primitive, wildly incantatory version of "Space Is The Place" on the flip.
---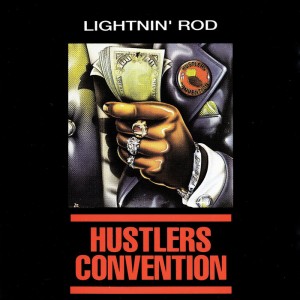 Lightning Rod / The Last Poets
Hustler's Convention / This is Madness
[Celluloid]
Connected by Last Poet Aliafa Pudim who released his seminal LP Hustler's Convention in 1973 under the pseudonym Lightning Rod, these two releases from Celluloid's archive come on the heels of Strut's retrospective earlier this year. The Last Poets' critical 1971 This is Madness was an album that landed the black activist street poets on Nixon's Counter-Intelligence list, while "Sport" on Hustler's Convention could be the all-time proto-gansta rap anthem.
---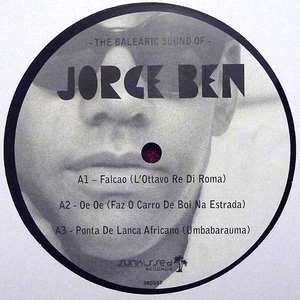 Jorge Ben
The Balearic Sound Of…
[Sunkissed Recordings]
In times of extended winter malaise, Sunkissed have come up with another Balearic gem to brighten the mood. Rarities from his hugely prolific 70's and 80's period, the Brazilian singer and songwriter has been in-demand on the beaches of Europe ever since he was discovered by the Italian Afro-funky cosmic scene. Infectious, sometimes dubious, but always entertaining, this reissue is as close to summer as we're getting this week.
---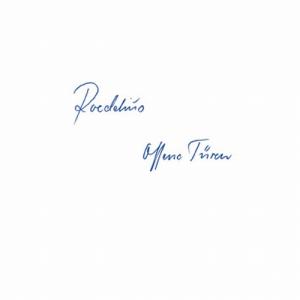 Roedelius
Offene Türen
[Bureau B]
Meditative and minimalist, Offene Türen is back on 180g for the first time since it was released in 1982 on the cult German electronic label Sky. Chiming that enigmatic chord of being both highly complex and unerringly simple, Offene Türen has the purity of an album built entirely on synthesizers from an age when they were still being treated with respect. A seminal release and perfect soundtrack for 1000+ piece puzzling.
---
4: New LP Releases
---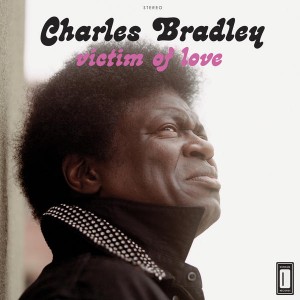 Charles Bradley
Victim Of Love
[Dunham/Daptone]
In a world of retro-obsessed pastiche soul, Charles Bradley's new release Victim Of Love is the real deal. The second LP by 65 year old former James Brown impersonator comes on the heals of last year's extraordinary biopic "Soul Of America", and captures the imagination once more by putting Bradley's powerful and rasping voice center-stage. Essential and genuine soul music from a man who's lived it all.
---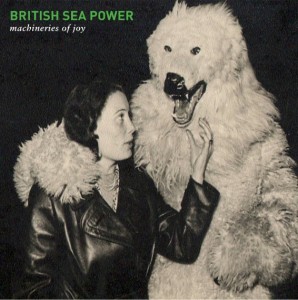 British Sea Power
Machineries of Joy
[Rough Trade]
Something of a qualified return to form for BSP, if form is the thing you do best. While their erudition can sometimes be both alienating and irritating (think phrases like "primitive abolution"), the band have used this, their fifth studio album to secure themselves a niche in the indie market which fans will doubtless appreciate. While the title track is BSP at their most Arcade Fire, the record's themes are as diverse as ever.
---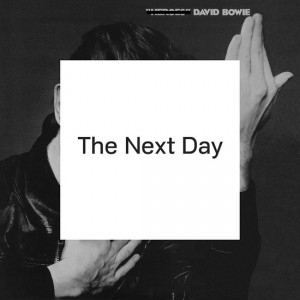 David Bowie
The Next Day
[ISO/Columbia]
The long wait is over. Again. Bowie's first album in a decade took a couple of weeks longer to become available on vinyl and does so amid an hysterical fanfare that makes you never want to hear the man's name again. With so much written about The Next Day, these 70 words aren't going to attempt to summly it (is that a verb yet?) again. Bowie revival = vinyl revival and in this case the two have been combined to great effect.
---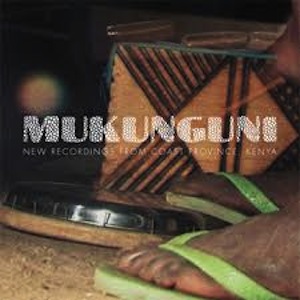 Mukunguni
New Recordings From Province Coast, Kenya
[Honest Jon's]
These Kenyan field recordings may require a leap of faith, but when it comes to games of trust who better to hold your hand than Honest Jon? It is an enchanting record collecting healing music, love songs and spirituals that inhabit a musical border zone best described in "Matatizo", recorded spontaneously at a bus stop: "Is it human or from the angels? Does it emanate from binoculars or computers? I can't figure it out, but my heart aches so badly".
---
3: Compilations
---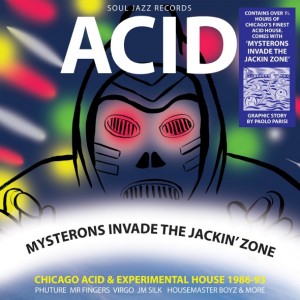 Various Artists
Mysterons Invade the Jackin' Zone: Chicago Acid and Experimental House 1986-93
[Soul Jazz Records]
The invading Mysterons on Acid took house to another planet and back again, and this compilation provides a pertinent link between Chicago's early invaders and the never-ending house revival midi-chlorians of the last few years. Mr. Fingers is the Captain Scarlet of a fine collection that includes the world's first "illustrated history of Chicago House" comic book. Soul Jazz just keep on giving.
---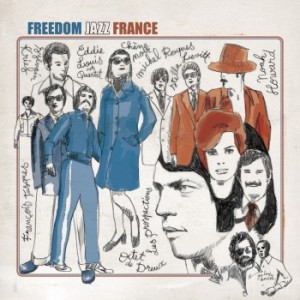 Various Artists
Freedom Jazz France
[Heavenly Sweetness]
Spiritual jazz from across La Manche has never sounded so good. Straight out of the Jazzman book of reissues, Heavenly Sweetness have joined forces with Diggers Digest to unearth some serious heavyweights that Gilles Peterson would have been proud of. From the 60's to the 80's, there's a lot here to get you moving, not least Octet De Dreux's future fusion misnomer "Doorstep".
---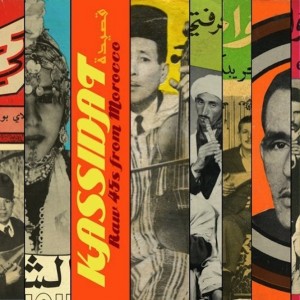 Various Artists
Kassidat: Raw 45's from Morocco
[Dust to Digital]
A serious piece of archaeology, this collection of super-rare 45's tell the story of the Golden Age of Moroccan Recording. Despite being crammed with oblique vernacular and obscure metaphor (Kassidat is Arabic for poetry), the improvisatory Arabic street poetry on this record is strangely hypnotic; listen to "Poem of the Truth" twice in a row and you'll either find yourself or lose your mind. Not for the faint hearted, but charming nonetheless.
---
2: Singles & EP's
---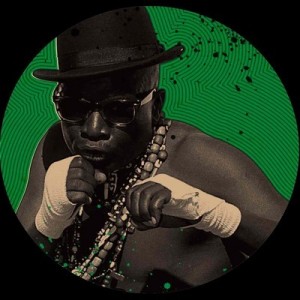 Owiny Sigoma Band
"Owiny Techno" / "Nyiduonge Drums"
[Brownswood Recordings]
These two dancefloor bangers from Brownswood's London-Nairobi soundclash collective Owiny Sigoma pack the Power Punch that fully justifies their forthcoming LP of the same name. A fierce groove runs through both sides, with the jumpier "Owiny Techno" cruising at 140rpm a foil to the heaving drops of afro-house humdinger "Nyiduonge Drums".
---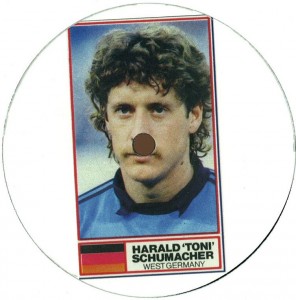 Timothy J Fairplay/Per Bojsen Moller/Steve Cook/Emile Strunz
The Harald 'Toni' Schumacher Release
[Rothmans]
The second in a series of classic football trading card-based releases, The Harald Toni Schumacher release follows Mario Kempes on the Rothmans discography with four proficient Italo-techno-disco productions of dark sometimes-psychedelic tendencies. They're far from being a karate kick to the face or dance music's answer to the flying mullet of destruction, but as a series, the sticker art is unsurpassed.
---
1: Box Set
---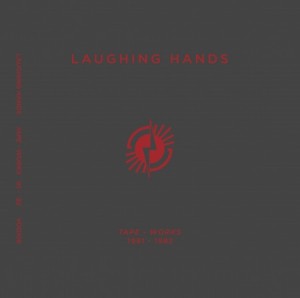 Vinyl On Demand March Releases
[Vinyl On Demand]
An incredible selection from Germany's most important electronica and wave reissue label, Vinyl On Demand have been putting out great stuff for some years now. With six 3 and 4LP sets released at the end of March, we couldn't begin to choose between them but recommend you get into VoD's productions as soon as possible. The 'Eno-by-way-of-Dome' post punk of Laughing Hands is a good place to start. Click HERE is you know what's good for you and Frank will explain it all.
---