Published on
January 5, 2016
Category
Features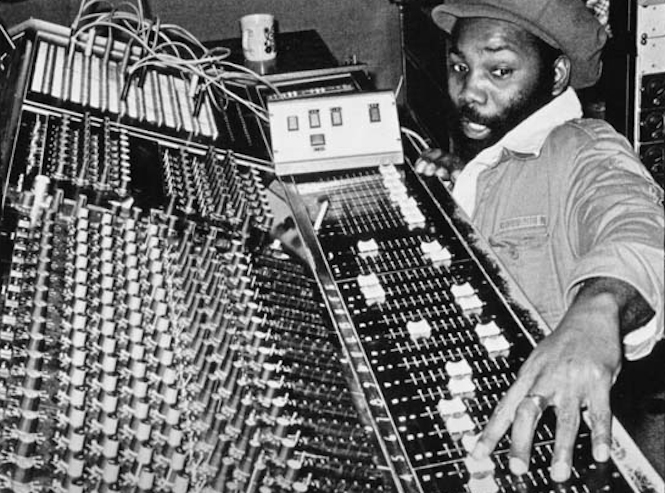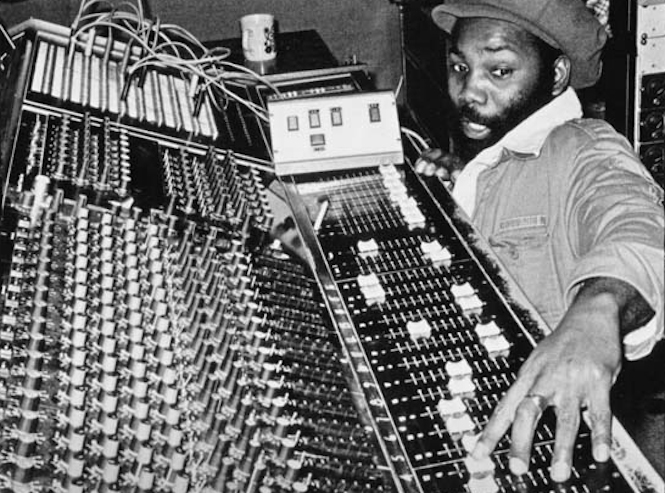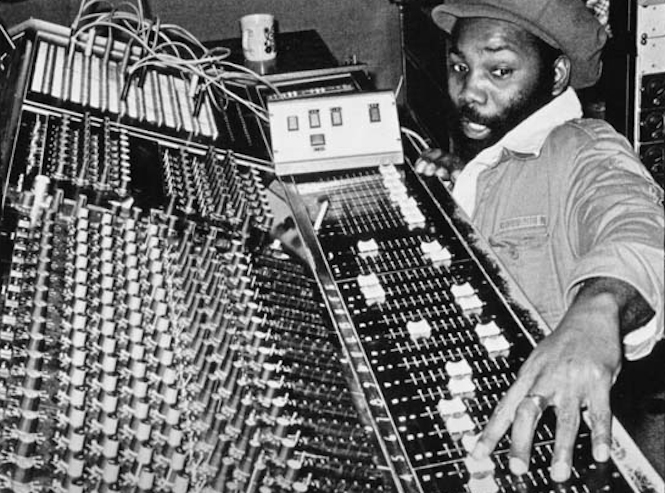 Dennis Bovell knocked out some of the '80s finest dub, disco and post-punk gems – both as a solo artist and as a producer for I Roy, Steel Pulse, The Slits and many more. With a new album out now, Ben Murphy surveys the reggae maestro's deep and unsung résumé.
---
Words: Ben Murphy
---
There's a received wisdom when it comes to the dons of dub reggae. Lee "Scratch" Perry, King Tubby and Joe Gibbs have their places in the pantheon and rightly so. Scratch for his psychedelic textures, found sounds and madcap ideas; Tubby for his lush effects and electronic innovation; Gibbs for his cavernous productions. But how about Keith Hudson or Scientist? Most of all, what about Dennis Bovell? The latter is certainly among the most adventurous sonic surgeons in his field. Yet his work is surprisingly underrated.
As a producer, musician, songwriter and engineer, Bovell welded together dub, disco, funk and post-punk — sometimes all at once — and revolutionised the sound of British music. He was behind perhaps the greatest lovers rock track to hit the UK pop charts, Janet Kay's 'Silly Games', and has an incredible discography of dub records to his name, the most recent of which Dub 4 Daze dropped at the end of 2015 on Glitterbeat Records.
Dennis Bovell was born in St Peter, Barbados in 1953 but moved to London at the age of 12. Growing up in urban UK he was exposed to many different cultures, ethnicities and styles of music. These formative experiences left a deep impression. While Bovell later gravitated to the reggae scene and formed his own soundsystem, Jah Sufferer, he was also a musician in rock and soul bands, and was in a psychedelic Hendrix tribute group, Stonehenge.
He became part of the reggae band Matumbi in the '70s, a prescient indication of his wonderful gift for songwriting and melancholic roots melodies — check 1978 debut album Seven Seals for proof. Matumbi became the backing band for many touring Jamaican reggae stars when they played in England, including I-Roy, Ken Boothe and Johnny Clarke.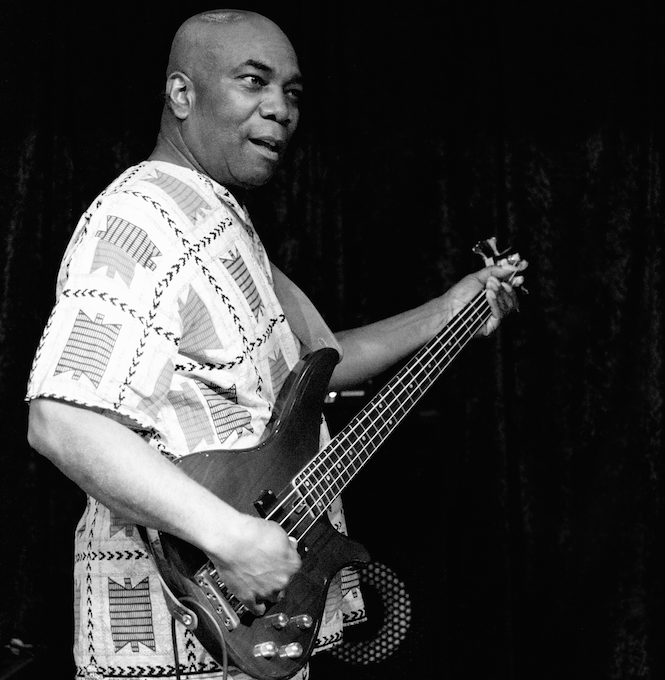 Photo: Tim Schnetgoeke
While Bovell is a talented musician it's his material as a producer and engineer that deserves the most props. After cutting dub albums as Blackbeard, 4th Street Orchestra and under his own name, and famously helping provide musical accompaniment to the dub poetry of London-via-Jamaica wordsmith Linton Kwesi Johnson, he became an in-demand producer. Bovell's Barbados roots and British upbringing gave him a unique perspective and different influences that peppered his sound. There's a distinct heaviness to his music — the bass a rib-cage rattling undertow, the drums a polyrhythmic shuffle — that he cultivated as a DJ. His tunes had to measure up to the best in the business, but often ended up outweighing them.
It's his '80s material that's the most outlandish and extraordinary, when he helped transform the music of many key post-punk acts into funky new shapes with a dub aesthetic. Maximum Joy, Thompson Twins, The Pop Group, The Slits, Orange Juice and many others benefited from his expert touch. These productions sound fresher than ever today. That's probably why he's still a go-to name — Steve Mason of the Beta Band did a whole dub album with him, and Glasgow band Golden Teacher recently enlisted his peerless studio techniques for their 'Golden Teacher Meets Dennis Bovell at the Green Door', rated as one of the 20 best 12″s of 2015.
Listen to all ten tracks in our playlist above or hear them individually as you scroll.
---
Janet Kay
'Silly Games' from 7″
(Atlantic, 1979)
Certainly one of British reggae's most iconic tracks, 'Silly Games' was a big hit in the UK charts. It's probably the most widely known lover's rock tune too — a saccharine, romantic UK twist on reggae — and Bovell wrote, produced and played on it; his spelunking bassline gives it an edge that cuts through the sweetness and lush melody.
---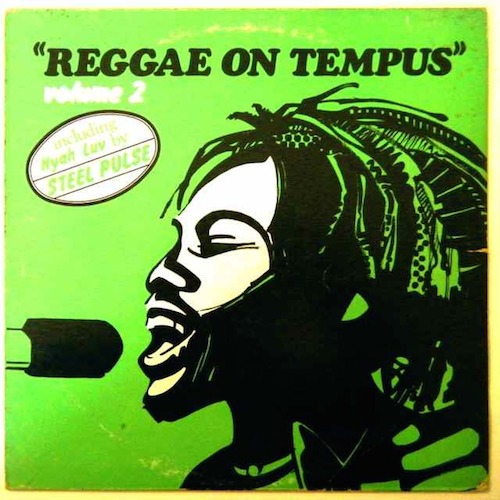 Dennis Matumbi
'Raindrops Dub' from Reggae On Tempus (Volume 2)
(Tempus Records, 1980)
A true stepper's delight, the tumbling drum track, atmospheric production and Bovell's soul-influenced song make for a great original. But the dub is better, stripping it bare into a shimmering apparition of drums, bass and wisps of vocal.
---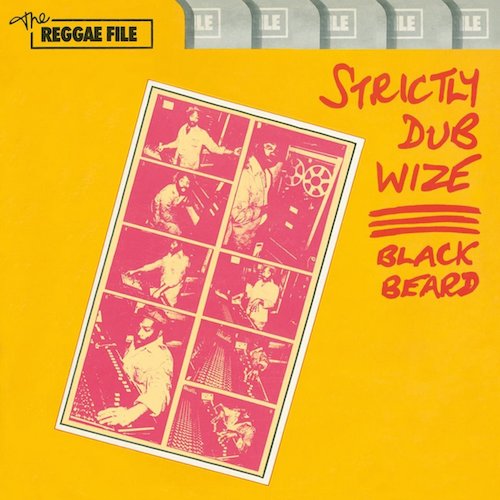 Blackbeard
'Cut After Cut' from Strictly Dub Wize
(Tempus Records, 1978)
Going under a pseudonym for the first of several dub LPs, Bovell's material under this alias is a world away from his Matumbi roots reggae. Pushing the studio to the limit, 'Cut After Cut' is all snares echoing off into infinity, bass that seems dredged up from the depths of the earth, and filtered guitar textures soaked in sticky resin.
---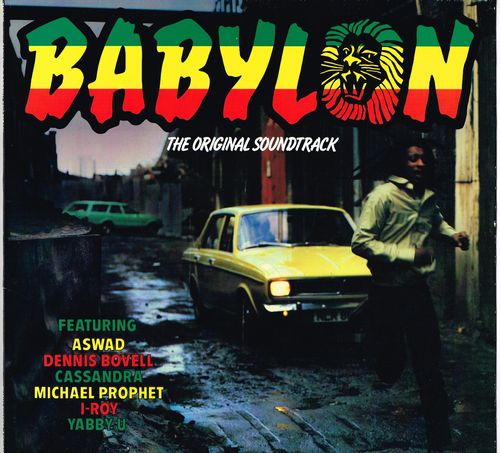 Dennis Bovell
'Jazterpiece'
 from Babylon (The Original Soundtrack)
(Chrysalis, 1980)
Taken from the soundtrack of the much-loved UK reggae movie Babylon, this track is truly epic. What starts as funk-laced reggae with a widescreen feel becomes a jazzy Isaac Hayes-style soundtrack groove towards the close. Incredible.
---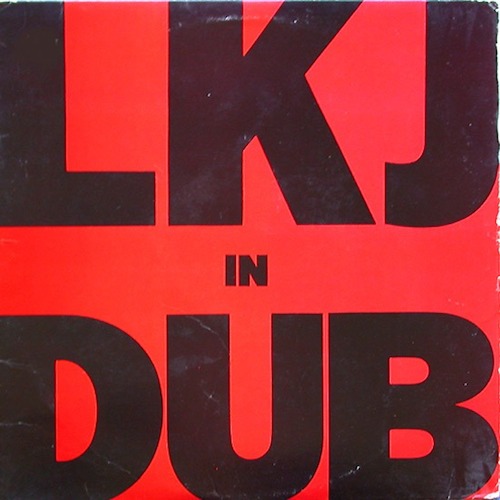 Linton Kwesi Johnson
'Shocking Dub'
 from LKJ In Dub
(Island Records, 1980)
From the sterling LKJ In Dub LP, it may seem counterproductive to remove the pertinent tones of Linton from the rhythm tracks, but that allows Dennis to go in on a series of classic productions tweaked a little further, resonating a little deeper. From its soundsystem blip FX to the immense Space Echo licks, this is Bovell at his best.
---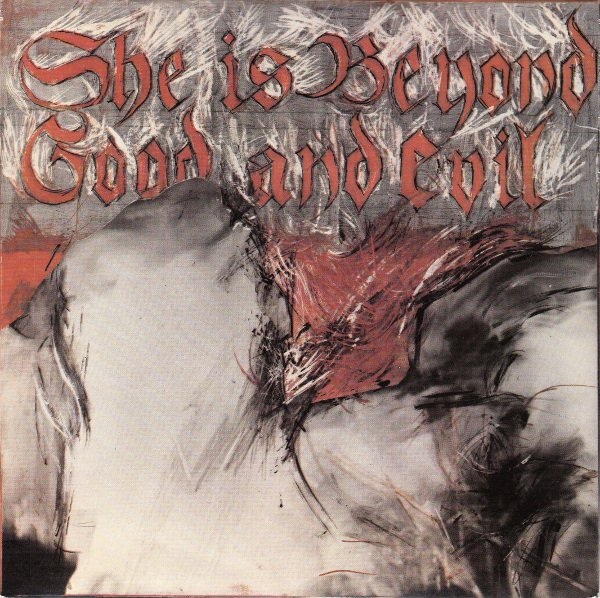 The Pop Group
'She is Beyond Good and Evil' from 7″
(Radar Records, 1979)
Angry, scratchy, spiky, uncomfortable: Bristol's The Pop Group were a post-punk band with a fine line in agitation. They were also into Funkadelic, Miles Davis and dub, hiring Bovell to produce this, as well as their debut album Y. It's a brilliant match, especially here; disco bass pumped up in the mix, low end emphasised; percussion existing in an echo space of its own; delays spooling off the edges. Perfect and an indicator of what was to come. Check out '3.38' too… even more way out.
---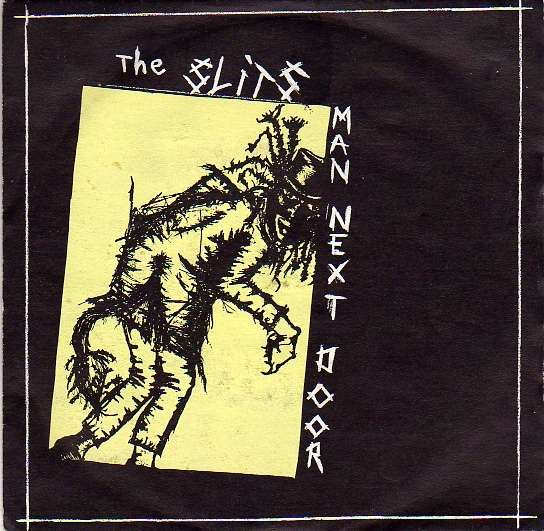 The Slits
'Man Next Door (Version)' from 7″
(Y Records, Rough Trade, 1980)
Post-punk feminist rabble-rousers Viv Albertine, Ari Up, Palmolive and Tessa Pollitt certainly knew what they were doing when they asked Dennis Bovell to produce their Island Records debut Cut. Full of scratchy guitars and Ari's distinctive vocal, it's the heavy bass and dub reggae touches that make the album such a classic. But check out the dub version on the follow-up single 'Man Next Door', a deep take on the John Holt classic full of Sergio Leone, spaghetti Western guitar and a spooky deserted vibe. Later also rendered by Massive Attack in industrial dub style…
---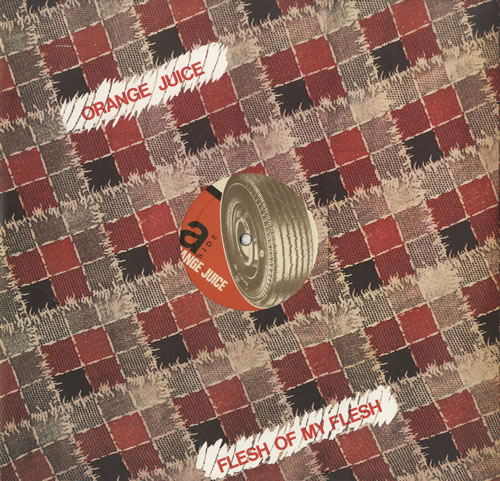 Orange Juice
'Flesh of My Flesh' from 7″
(Polydor, 1983)
The Scottish post-punk pop band led by Edwyn Collins are best known for their 303 bass-led funk piece 'Rip it Up and Start Again', but hear this Bovell collab from '83. Another funky pop number, Bovell calls in some reversing effects and of course pushes the low-end up to the forefront. The icing on the cake.
---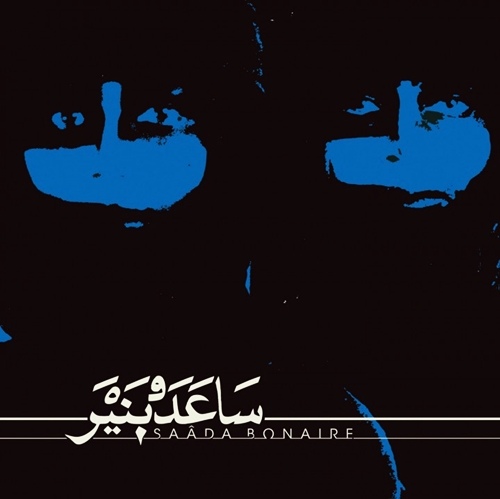 Saâda Bonaire
'Funky Way' from 12″
(EMI Electrola, 1984)
Disco dub direct from Germany, this is a curiosity and no mistake. A semi-cover of JJ Cale's laidback '70s song 'Ride Me High', this is a hypnotic, FX laden skank with weirdly Arabesque horns, the whole thing dipped in one of Bovell's more lysergic productions.
---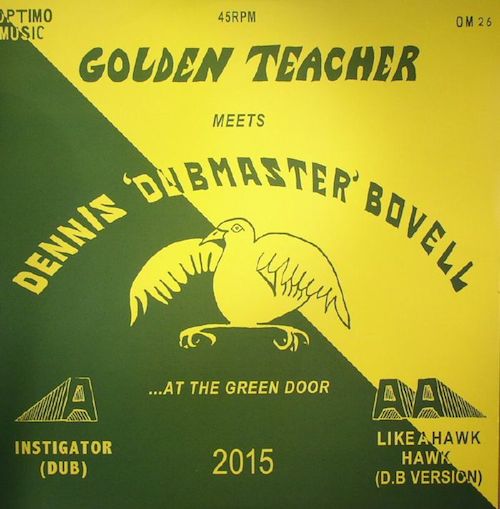 Golden Teacher
'Like a Hawk (D.B Version)' from Golden Teacher Meets Dennis Bovell At The Green Door
(Optimo Music, 2015)
Listen / Buy
An elasticated, tripped-out take on the original by the Optimo-signed dance punks, Golden Teacher must have been overjoyed when they heard what Dennis had done to their track. Echoes into the cosmos soar over sub low bass and 4/4 rhythms for a modern take on what Bovell set off in the first place. Incredible stuff.