Published on
December 10, 2013
Category
Features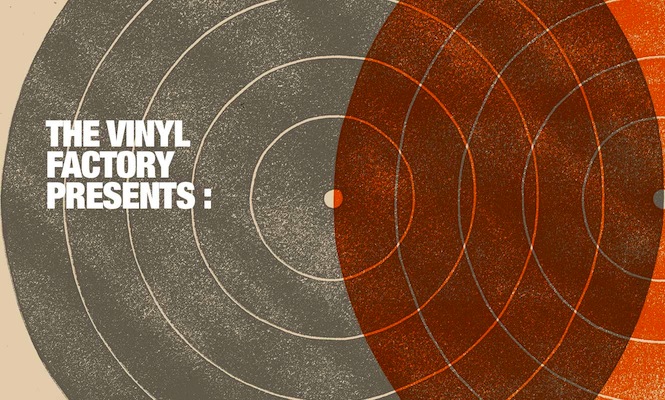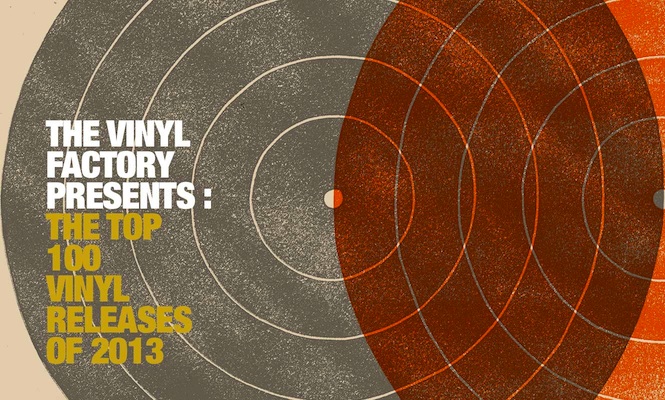 The Vinyl Factory selects the very best from twelve months of LPs, reissues, box sets and first-pressings.
---
Click to skip back to:
---
Here we go then, the second installment of The Vinyl Factory's Top 100 Vinyl Releases of 2013. Without wishing to repeat the whole preamble from yesterday's introduction (which you can read again if you wish), here is a short explanation of the criteria which has governed our decisions for this list:
Simple as it may sound, every record on this list has to have been released on vinyl in 2013. As is the want of the omnivorous record collector, we make no distinction between new releases (LP's and the odd 12″), reissues, first pressings, compilations or box sets other than to suggest that the latter formats be sufficiently innovative to warrant their inclusion as "of 2013″.
While everything on this list has ultimately been judged on its musical value there's a bit of a venn diagram at work here too which takes heed of the aspects that make a virtue of vinyl, set apart from, say, a download-only mixtape. These include artwork, design and to some extent rarity. With that in mind, we've made space for the odd release on The Vinyl Factory as well as a handful of those ephemeral mayflies known as Record Store Day limited editions.
Published in batches of 20 over the course of this week, what we're left with is selection of 100 records released on vinyl in 2013 that reflect the resplendent breadth of the year's releases essential for a voracious and rounded collection.
Special thanks to illustrator François Lehérissier for contributing a fantastic 5-part series of images to illustrate our list. You can check out more of his work on his website.
---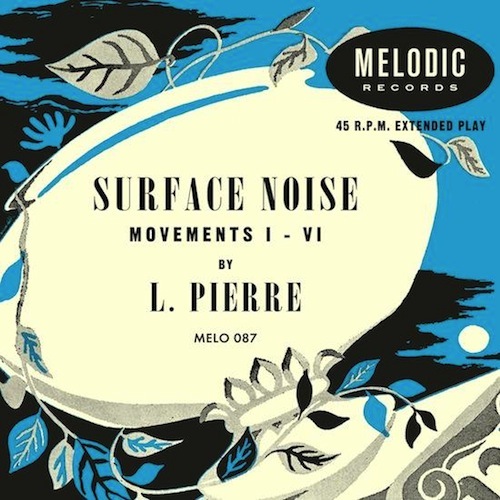 80. L.Pierre
Surface Noise
(Melodic Records)
"Somebody was trying to tell me that CDs are better than vinyl because they don't have surface noise. I said, 'Listen, mate, life has surface noise'." A direct homage to the immortal John Peel this may not be, but former Arab Strap frontman Aidan Moffat's 2013 offering as Lucky Pierre is a knowing subversion of high definition culture in favour of life's scars, scratches and bruises. Like a dog-eared photo of a family you've never met, the music on Surface Noise is presented as anonymous movements, playing second fiddle to the record's material decay.
Listen HERE.
---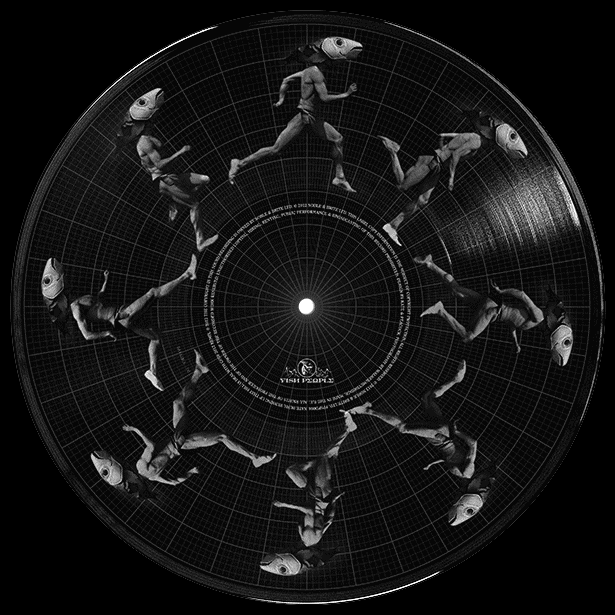 79. Kate Bush
Running Up That Hill (A Deal With God) (2012 Remix)
(Fish People)
Such was the demand for this Eadweard Muybridge-inspired picture disc that those in charge at Kate Bush towers increased their Record Store Day run to 4,000 only to see every single copy scamper off over the nearest grassy hillock within a matter of hours. The respectful rework of the Hounds Of Love classic is backed by an original recording of her 1989 track "Walk Straight Down the Middle" on a gorgeous treadmill zoetrope vinyl.
Listen HERE.
---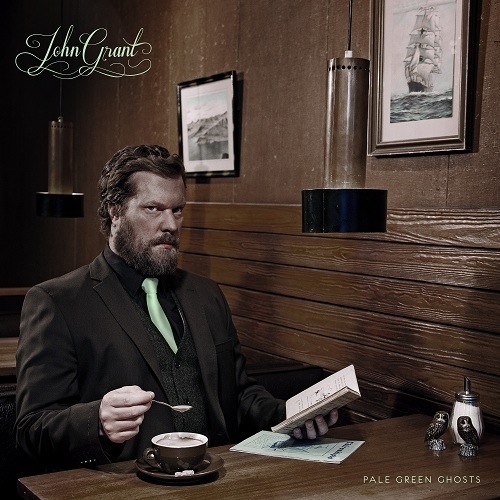 78. John Grant
Pale Green Ghosts
(Bella Union)
The follow up to the Queen of Denmark is a true masterpiece. Grant's storytelling is second to none and with the added oomph of an electronic backbone he has created something truly unique, humourous and touching in one clean sweep. Some albums shouldn't be doubles. This one had to be.
Listen HERE.
---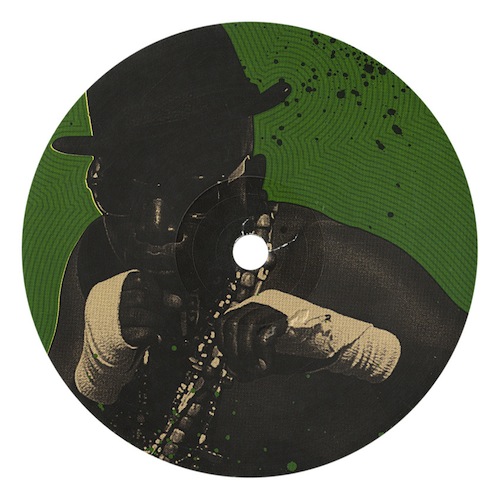 77. Owiny Sigoma Band
Owiny Techno / Nyiduonge Drums
(Brownswood)
Two tracks with enough umph to speak for Owiny Sigoma Band's agile Power Punch long player, the single is selected ahead of the album purely for the inclusion of the heavyweight 'Nyiduonge Drums', a rib-rattling dancefloor soundcrash crying out for a vinyl-only soundsystem. On the flip, 'Owiny Techno' is the more peculiar of the two, a percussive 140bpm hotsteppa that captures the band's forked roots in Nairobi and London.
Listen HERE.
---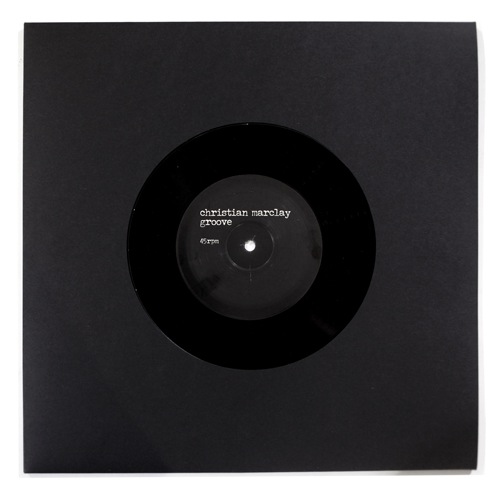 76. Christian Marclay
Groove
(The Vinyl Factory)
Primitive locked grooves are the name of the game here as multimedia artist and professional turntable tamperer Christian Marclay sees his debut studio recording Groove released vinyl for the first time. Drawing on Fluxus and Dadaist sound experiments, Marclay ran multiple layers of the same 7″ single through a basic 8-track recorder and applying stickers directly on the groove so that the needle would skip and repeat. The result is an eerie, penetrating drone that builds in intensity over five minutes of strident and experimental minimalism. An unprecedented opportunity to own a seminal work by one of the most important sonic innovators of our time.
Listen HERE.
---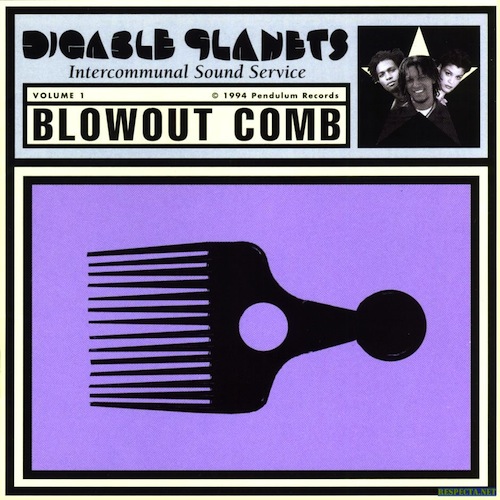 75. Digable Planets
The Blowout Comb (2013 edition)
(Light In The Attic)
A reissue that created a level of excitement comparable to that of any new release, Digable Planet's 1994 hip hop masterpiece Blowout Comb was remembered in style this year, selling out on pre-order left right and centre. As the archetypal jazz hip hop album, Blowout Comb melts away in a late night haze of down-beat samples on a Roy Ayers tip and vocal ease carried by Ladybug Mecca. Of the flawless and coherent album, 'Black Ego' has got to be the one, a masterstroke of lean understatement stretched out over seven blissful minutes.
Listen HERE.
---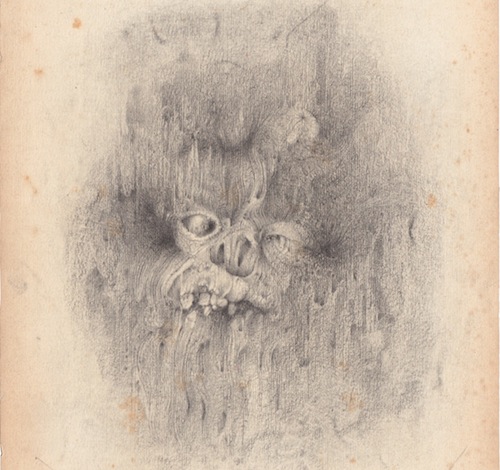 74. John Carpenter
The Fog
(Death Waltz Recording Co.)
2013 has without a doubt seen the rebirth of the re-issued soundtrack and top of the pile is Spencer Hickman's Death Waltz Recording Company with this being their ultimate 'blink and you'll miss it' statement so far. The original score, unreleased movie cues and original Dinos Chapman artwork are just some of the parts that make up this breathtaking release.
Listen HERE.
---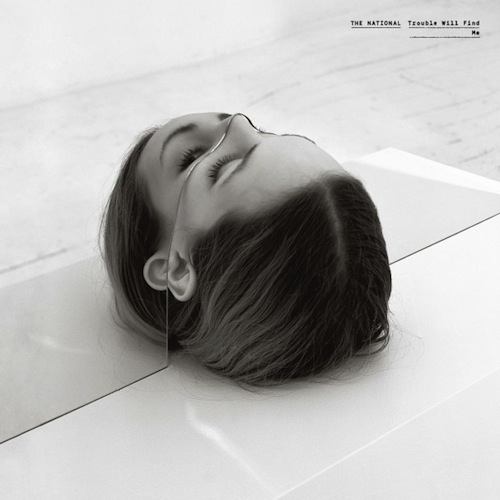 73. The National
Trouble Will Find Me
(4AD)
The National took a simpler but darker route for their sixth long player Trouble Will Find Me. Maybe it's a reply to their previous anthemic set High Violet but this is the sound of a magnificent band running on a full tank of confidence. This is The National moving into their next era. And then there's the deluxe edition…
Listen HERE.
---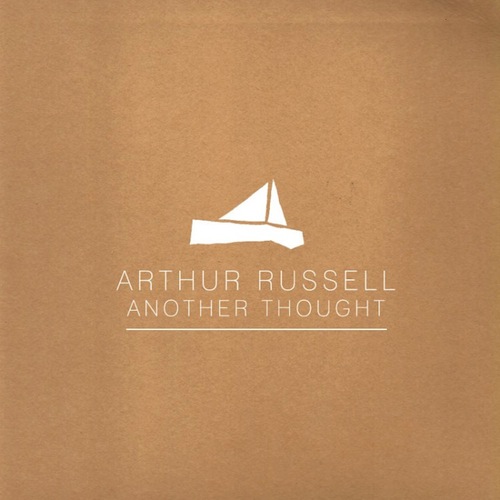 72. Arthur Russell
Another Thought (2013 edition)
(Arc Light Editions)
A record whose myth preceded it for so long it was almost a surprise to find out earlier this year that Another Thought had never been released on vinyl. Plaudits for the licensing and beautiful brown paper packaging go to the new Arc Light Editions, but it's the music itself that makes the strongest case for inclusion, collecting some of Arthur Russell's most iconic cello-pop recordings. No longer must you listen to 'This Is How We Walk On The Moon", "Keeping Up", "A Little Lost" and "In The Light Of The Miracle" on Youtube. These are the standouts on one of the year's essential reissues.
Listen HERE.
---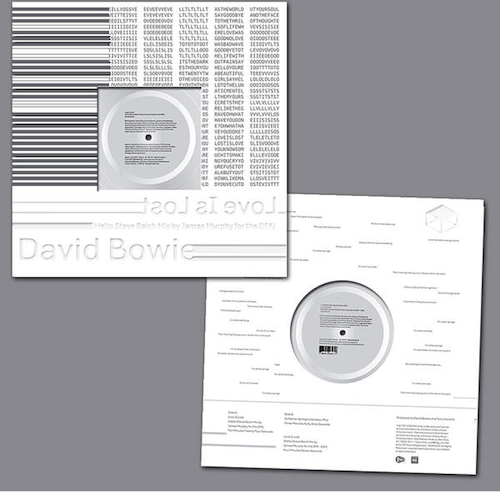 71. David Bowie
Love is Lost (Hello Steve Reich Mix by James Murphy)
(RCA)
It's not even out on vinyl yet but you just know this limited edition will fly. Speaking for the whole album as far as this list is concerned, James Murphy comes up with the perfect way to round off what can only be described as an exceptional year for the thin white duke. A mix of two halves combining the repetitive elements of Steve Reich with the slo-mo disco of 'Ashes to Ashes' makes 'Love is Lost' one of the remixes of the year.
Listen HERE.
---
70. Michael Boothman
Touch
(Invisible City Editions)
Trinidadian heat from 1980, unearthed by Toronto's best new reissue label. Featuring a deep & jangly disco take on Bobby Caldwell's perennial blue-eyed soul jam "What You Won't Do For Love" – a version particularly feted by DJ Harvey – and the slinky jazz funk of "Waiting For Your Love". Dread to think how many of 2013's latest nights this must have soundtracked.
Listen HERE.
---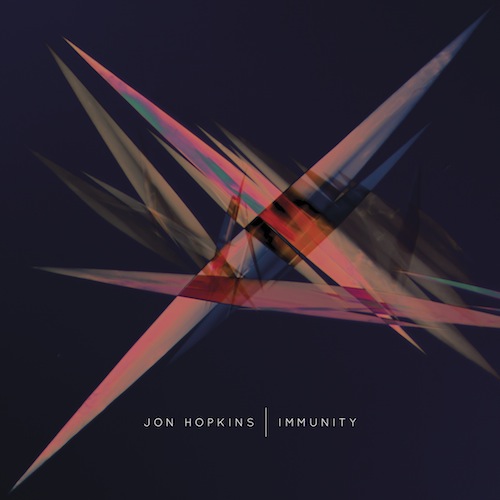 69. Jon Hopkins
Immunity
(Domino)
If there's one criticism to lay at the door of Jon Hopkins' forth LP Immunity it is that being so on point in forging the twin peaks of solemn ambience and glitchy techno, the record will date quickly as the eternal signifier of acceptable 2013 electronica. However, with label mate Four Tet overseeing the 10th anniversary reissue of Rounds – to which perhaps Immunity is the most natural successor – to great effect this year, there's more than enough in Hopkins' balanced and crafted album to suggest that it too will not be left behind. Elitist it isn't, an immersive and highly enjoyable it most definitely is.
Listen HERE.
---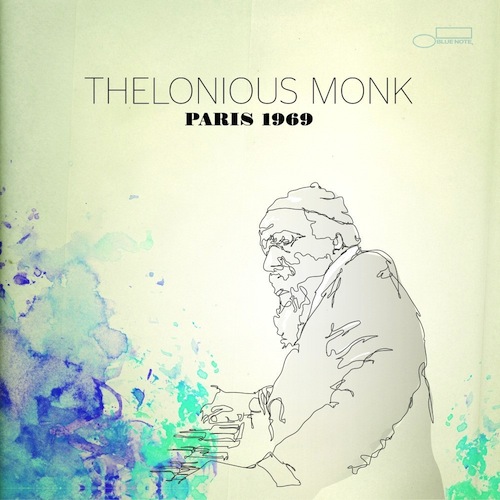 68. Thelonious Monk
Paris 1969
(Blue Note)
A small taste for anyone who has ever dreamt of what it might be like to have lived through the golden age of jazz recordings in the 50's and 60's – to see Miles and Coltrane on the same bill, Mingus sharing a stage with Ellington, etc etc – Blue Note have unearthed a never before released concert by the inimitable Thelonious Monk, with full DVD to boot. It's a release which ranks alongside the discovery of the skeleton of Richard III under a car park in Leicester as one of the year's most thrilling excavations. Not sure what the fuss is about? Take this as your cue to find out.
Listen HERE.
---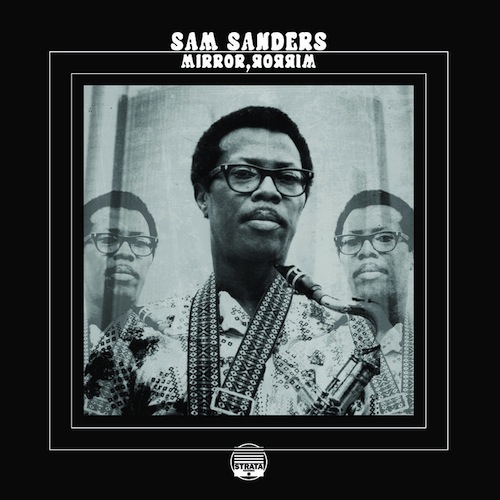 67. Sam Sanders
Mirror Mirror
(180 Proof)
Another record to be rescued from obscurity thanks to the archival work undertaken by crate digger, producer and DJ Amir Abdullah on his quest to bring to prominence the forgotten legacy of independent Detroit label Strata Records. Sam Sanders' never-before-released Mirror Mirror is a personal favourite from a growing collection that faithfully reproduce the label's monochrome DIY aesthetic on limited vinyl pressings; a befuddling amalgamation of James Brown meets Sly Stone funk, Tribe avant-garde and proto-KDJ deep house.
Listen HERE.
---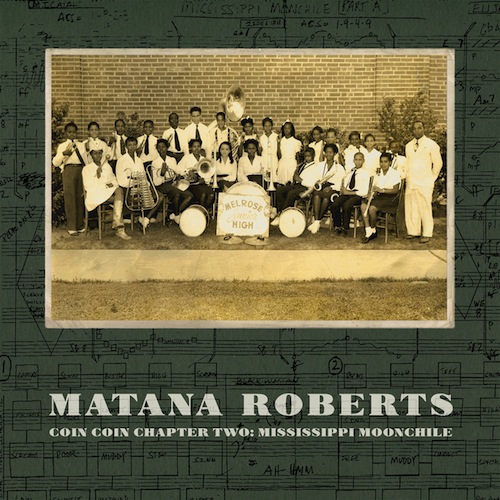 66. Matana Roberts
Coin Coin Chapter Two: Mississippi Moonchile
(Constellation)
The second in a twelve part telling of Matana Robert's family history reaches beyond the personal and gets to the root of the human condition in its content and themes which portray her Grandmother's development and life in Mississippi. A compelling narrative that utilizes it's ensemble and Matana's saxophone playing to both laid-back and confrontational degrees.
Listen HERE.
---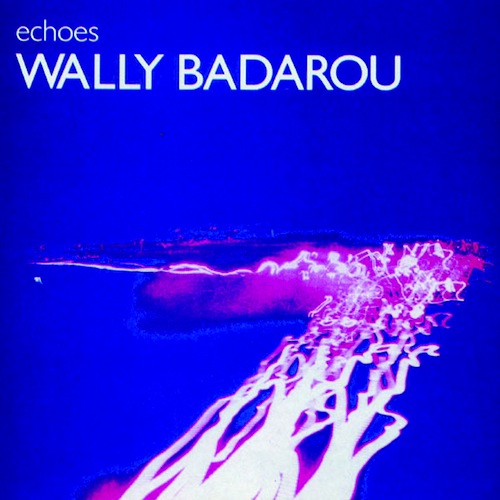 65. Wally Badarou
Echoes
(Island Visual Arts)
First time vinyl reissue for session musician Wally Badarou whose CV has seen the Bahaman rub shoulders with the likes of Joe Cocker, Herbie Hancock, Grace Jones and Level 42. Echoes is a lesson in stripped back synth jabs, eerie island groove and properly experimental electronics. Regularly regularly finding its way into the record bags of messrs Baldelli, Levan and Kevorkian, Massive Attack fans will hear Badarou's contribution to "Daydreaming" in the hypnotic midnight burner "Mambo". One of the year's surprise packages.
Listen HERE.
---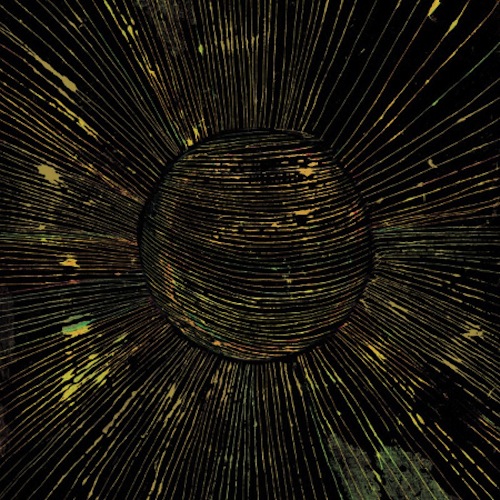 64. Floating Points Ensemble
Wires
(Eglo)
First released on CD as part of Eglo's gold-embossed anniversary comp, the label's vinyl addiction meant it wasn't long before 'Wires' found its way onto wax. Included as much for the temerity of its production – just 1000 numbered copies with a screen-printed gold insert – as the stature of its composition, 'Wires' represents the endeavors of a label whose surfeit of ideas regularly exceed their means. Refreshingly sincere, exploratory stuff from the record collector / professor in waiting, 'Wires' is money well spent for label and fan alike.
Listen HERE.
---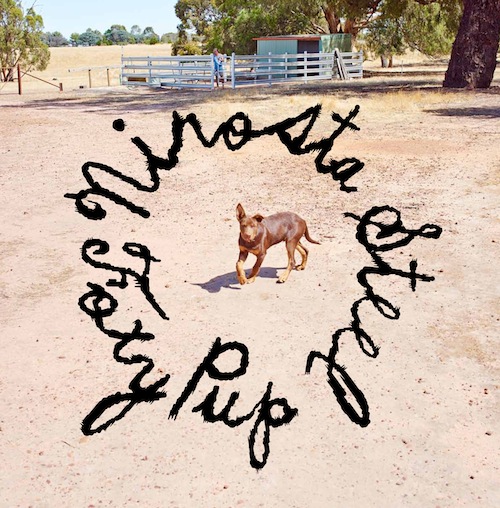 63. Nirosta Steel
Foxy Pup / Some Say
(Hollie Records / Wild Calme)
We've bunched these two together for they are really one and the same. Although released by different labels, these two previously lost Arthur Russell/Bob Blank productions under the Nirosta Steel moniker surfaced almost simultaneously earlier this year, 28 years after they were initially lined up for release on Rough Trade. Both are equally seductive cuts of punch-drunk post-punk, foregrounding Steven Hall's vocals (with support from Russell) over stripped back, fractured compositions. What's more with the former limited to 300 and the latter just 200 more, both were snapped up in an instant, 'Foxy Pup' now going for considerably more online.
Listen HERE.
---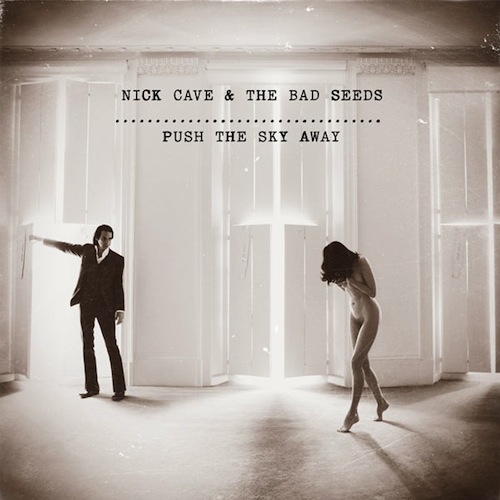 62. Nick Cave & The Bad Seeds
Push the Sky Away
(Bad Seeds Ltd.)
The fifteenth and most beautiful album yet from the dark lord and his gang of merry men. Self released, it paints a dark yet perfect picture as seen through the window's of Cave's seaside home. All the magic and intelligence is there, though this time set at a wonderful pace.
Listen HERE.
---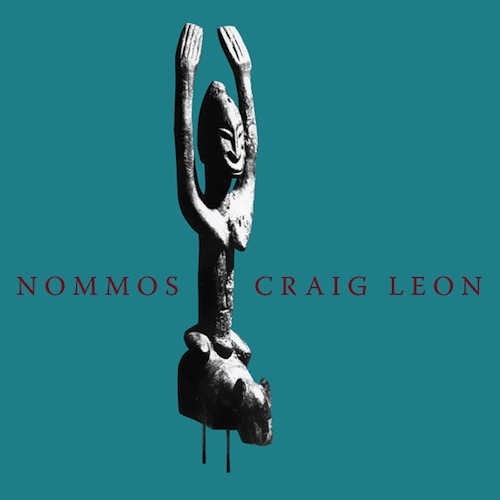 61. Craig Leon
Nommos
(Superior Viaduct)
Like Badarou, Leon's work as a producer on landmark albums for Suicide, The Ramones and Blondie somewhat overshadowed his own output as a musician. Rescued by Superior Viaduct, a label who have not put a step wrong all year, listening to Nommos is a pretty stark reminder of just how little things have progressed. First released in '81, Nommos ties German minimalism of Cluster to a more shamanistic and rhythmically aggressive framework that, like the artwork, hints at synthetic/primitive mysticisms that even now have no real analogue. Nommos also has the honour of recently being voted Reissue of the year by our pals over at FACT.
Listen HERE.
---
The countdown continues with numbers 60-41 HERE.