Published on
December 11, 2013
Category
Features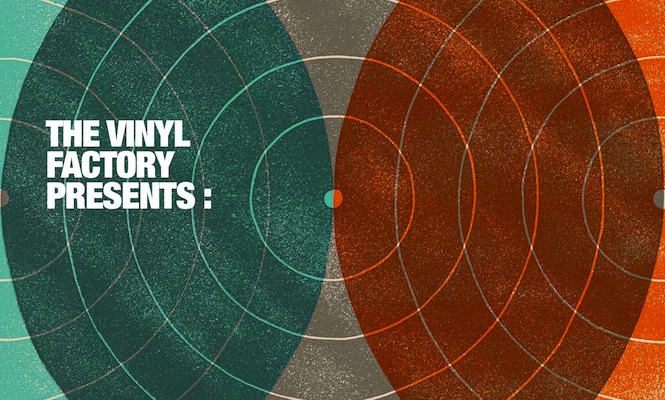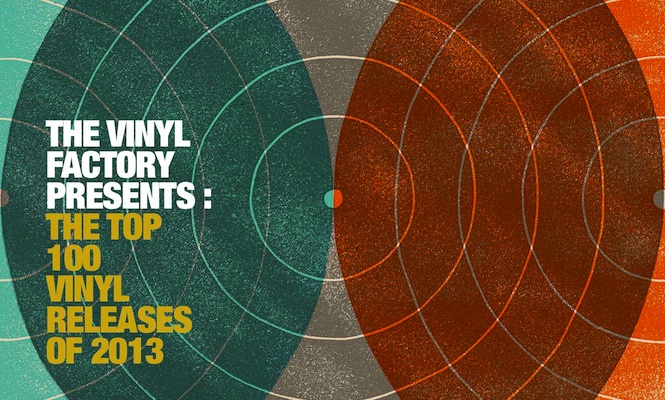 The Vinyl Factory selects the very best from twelve months of LPs, reissues, box sets and first-pressings.
---
Click to skip back to:
---
We've reached the mid-way point of The Vinyl Factory's Top 100 Vinyl Releases of 2013, the soft and juicy middle at which point it becomes increasingly difficult to pick these records apart. However, pick them apart we have, so if this is your first time, here's a brief overview of how we've done so:
Simple as it may sound, every record on this list has to have been released on vinyl in 2013. As is the want of the omnivorous record collector, we make no distinction between new releases (LP's and the odd 12″), reissues, first pressings, compilations or box sets other than to suggest that the latter formats be sufficiently innovative to warrant their inclusion as "of 2013″.
While everything on this list has ultimately been judged on its musical value there's a bit of a venn diagram at work here too which takes heed of the aspects that make a virtue of vinyl, set apart from, say, a download-only mixtape. These include artwork, design and to some extent rarity. With that in mind, we've made space for the odd release on The Vinyl Factory as well as a handful of those ephemeral mayflies known as Record Store Day limited editions.
Published in batches of 20 over the course of this week, what we're left with is selection of 100 records released on vinyl in 2013 that reflect the resplendent breadth of the year's releases essential for a voracious and rounded collection.
Special thanks to illustrator François Lehérissier for contributing a fantastic 5-part series of images to illustrate our list. You can check out more of his work on his website.
---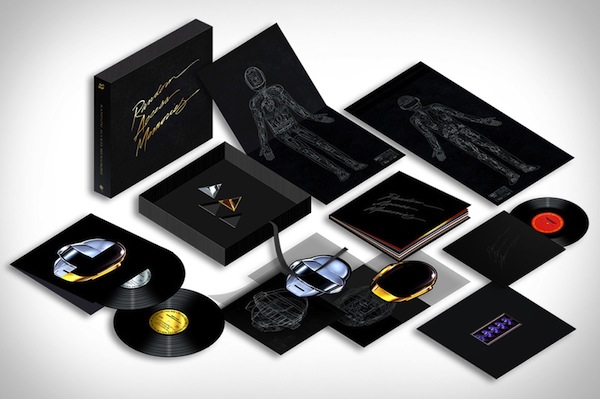 60. Daft Punk
Random Access Memories
(Columbia)
Impossible to ignore on a list of vinyl releases, the virulent digital marketing campaign for RAM had an astonishing impact on physical record sales, shifting almost 20,000 units in the first week on the way to becoming Amazon's biggest ever vinyl seller. But that was just the problem. When it finally arrived, people seemed personally let down that RAM had not lived up to the hype. And how could it? As it is, the record is not as bad as the residual sourness the backlash of dashed expectations created. Inane on repetition, 'Get Lucky' was a contender for track of the year on first listen, and, though lacking in self-awareness, the operatic ambition of RAM as a whole album (and ostentatious deluxe edition) at least deserves credit for reacquainting the world with the genius of Nile Rogers.
Listen HERE.
---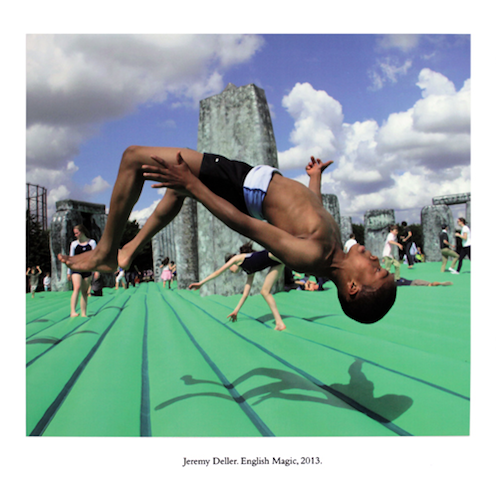 59. Jeremy Deller
English Magic EP
(The Vinyl Factory)
Where in 1997 Deller's iconic 'A History Of the World' laid the foundations for a musical interrogation of the links between acid house and the working class colliery band, this year's English Magic – devised for the British pavilion in Venice – turned to multicultural London for inspiration. The brass band cover of 'Voodoo Ray' was updated by a steel band, alongside reworks of Bowie's 'Man Who Sold The World' and Vaughn Williams' 'Symphony in D Minor'; three points on a triangle of British musical heritage. Just as Acid Brass has been the touchpaper for a recent show with Warp at Tate Britain, so had English Magic been recast in an electronic mould by Optimo, whose ecstatic remix of 'Voodoo Ray' has been another of the year's highlights. Limited edition on triple vinyl, the tryptic owl in the gatefold is a joy to behold.
Listen HERE.
---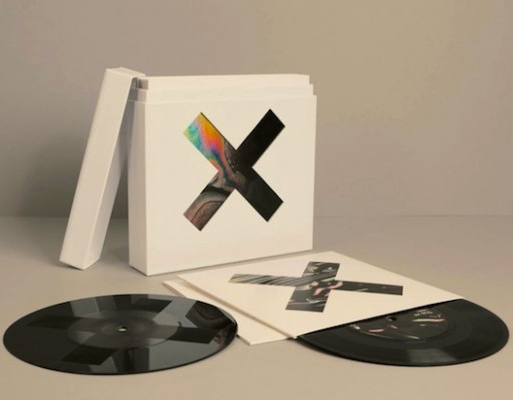 58. The xx
xx / Coexist 7″ box sets
(Young Turks)
Although the records themselves were not released this year, there is perhaps no entry in this list more self-explanatory than these. Announced last month, the two solid 7" box sets present the band's 2009 debut xx and last year's follow up Coexist in a new, moreish light, each album split over 11 one-sided 7" records. In a year that has seen Young Turks release their "class of 2013" on limited edition vinyl, these boxes have come to represent a burgeoning love affair between label and format. Not one for couch-potatoes or shuffle addicts, listening to each all the way through will keep you on your toes like never before.
Listen HERE.
---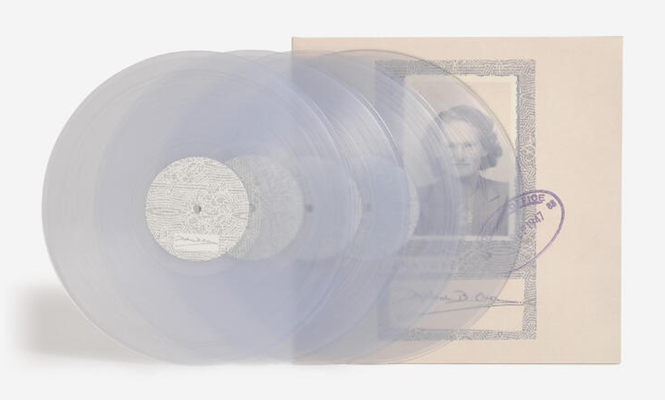 57. Daphne Oram
Oramics
(Young Americans)
As Doctor Who turned 50 this year, attention focussed turned to the clandestine BBC Radiophonic Workshop, whose sound effects for the show remain its most timeless legacy. With the Workshop's own samplers now available on vinyl again, step up the first lady of Radiophonics Daphne Oram, whose groundbreaking manipulation of musique concrète and primitive electronics laid the foundations for the sound effects studio, but whose own wider contribution is often overlooked. Revisited here on a gorgeous clear 4LP set, Oramics collects Daphne's drawn sound experiments, gleaned from what was the world's first electronic music instrument.
Listen HERE.
---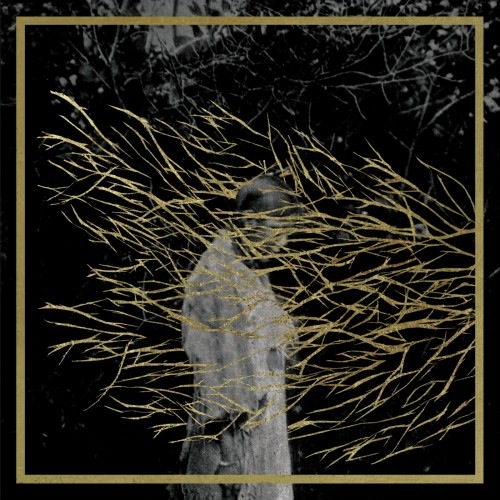 56. Forest Swords
Engravings
(Tri Angle)
Windswept, medieval stuff from Wirral Penisula resident Matt Barnes, Engravings marks the producer's triumphant return after three years literally and figuratively in the wilderness. Partially mixed outdoors, the record is immersed in an organic sound that increasingly feels like a desolated, rural equivalent to Burial's specifically urban environments. A collage of raw and ethereal melodies that echo through rugged beats like wind through the trees, Engravings is an enchanting journey begging to be heard on vinyl in the presence of a serious soundsystem.
Listen HERE.
---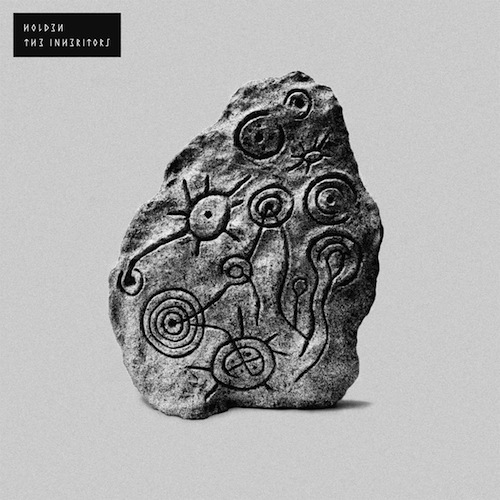 55. Holden
The Inheritors
(Border Community)
You can attribute the stylistic shift between 2006's The Idiots Are Winning and The Inheritors to both the artistic freedom Holden enjoys on his own label and the fact that he's spent the interim building a colossal modular synth. The Inheritors' dense and psychedelic techno, voiced through those unique sounds stood out this year, and more than merits a mid-table finish.
Listen HERE.
---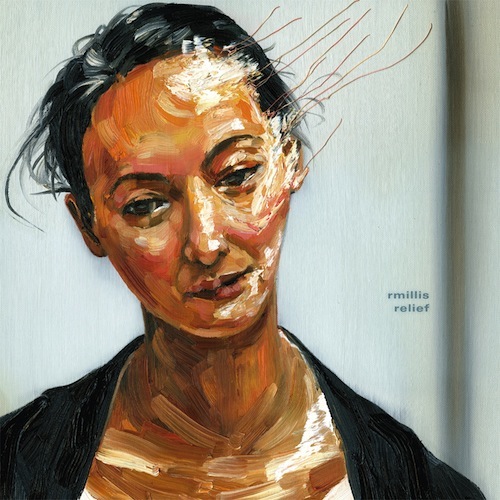 54. R Millis
Relief
(Helen Scarsdale)
A musical tonic distilled from distant microphones, and Millis' global adventures in esoterica Relief is at the top of his or anyone else's game. Khaens, 78s, piano, organ, synthesizers the obfuscated and unknown and time itself are all melted down into its seductive ambience.
Listen HERE.
---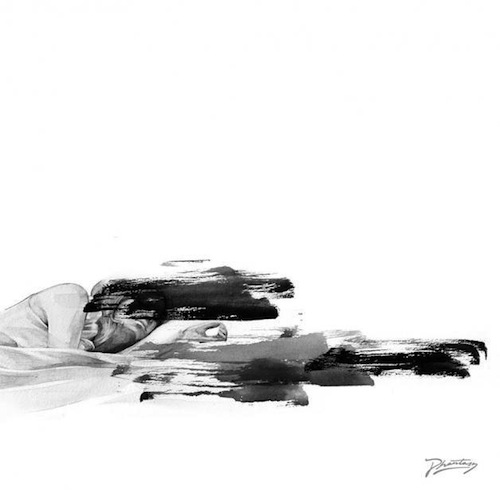 53. Daniel Avery
Drone Logic
(Phantasy Sound)
It's been quite a year for Erol Alkan's Phantasy Sound and surely the icing on the cake must be Mr Avery's full length debut. A solid 120 bpm acid house soundtrack that really needs to be heard all in one hit. He's learnt from the best but made it all his own way.
Listen HERE.
---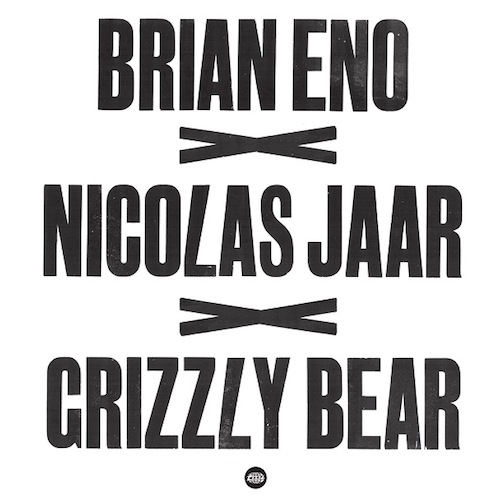 52. Brian Eno x Nico Jaar x Grizzly Bear
(Warp Records)
Probably the most eye-catching of the RSD releases, the triple threat of Eno, Jaar & Bear had the US/Chilean remix the former's 'Lux' – his 2012 Warp debut – and the latter's 'Sleeping Ute', paired down to a gentle simmer. Jaar's Darkside with Dave Harrington may have dominated towards the end of the year but as vinyl releases go, this was the one to go for.
Listen HERE.
---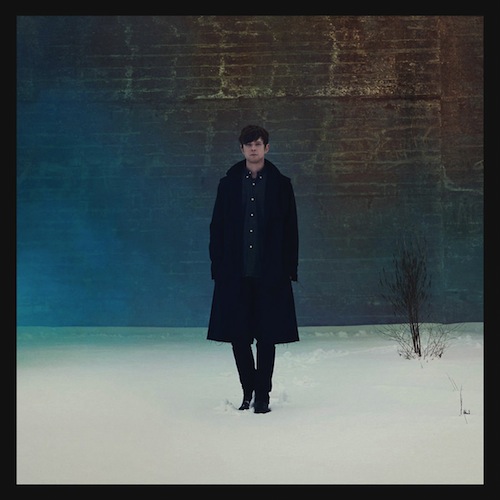 51. James Blake
Overgrown
(Atlas Recordings)
It's a long way from 'Air & Lack Thereof' to Overgrown and the Mercury podium, but while many were surprised to see Blake's latest album pick up the award, the steps in his developments between this year's triumphant LP and the self-titled debut for which he was also nominated at the time have been strident. A focussed full-colour oil painting of a sound that had been sketched out in 2011, Overgrown's triumph also caps a period of finely chosen remix projects as Harmonimix with Mala and Trim, the latter's bonkers 'Confidence Boost' missing out on 2013's accolades by a matter of weeks.
Listen HERE.
---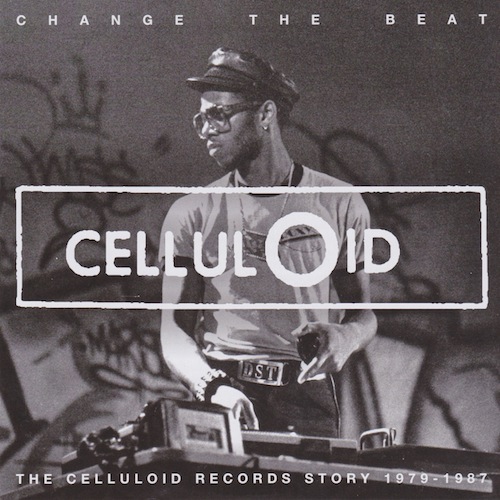 50. Various Artists
Change the Beat: The Story of Celluloid Records 1979 – 1987
(Strut)
Not so much a clear narrative as a kind of frantic collage, Strut's story of Jean Karakos' French/American label is a celebration of off-beat new wave as processed by a whole world of musicians and influences. Naive French Casio-preset pop ('Disco Rough') is crammed up next to Scottish post-punk heartbreakers Thomas Leer & Robert Rental, while Lightning Rod's fledgling gangster rap hints at the label's later influence on hip hop, as represented here by Fab 5 Freddy. One of Strut's finest retrospectives of recent years, capping another strong 12 months spent in the service of forgotten scenes.
Listen HERE.
---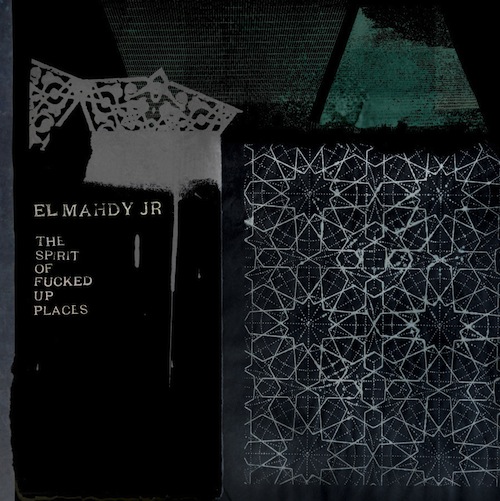 49. El Mahdy Jr.
The Spirit Of Fucked Up Places
(Boomarm Nation)
With only a short run vinyl release, Algerian-born El Mahdy Jr.'s The Spirit Of Fucked Up Places was another the year's surprises; a porous sheet that absorbed inks from across the world and squeezed them out into spectral segments that sound like cassette-taped old school hip hop and dub filtered through distorted long-wave frequencies. Existing entirely for and of itself, this is another record that proves it's no longer interesting or relevant to talk about new music from the Middle East in terms of an East-West trade-off. Kudos to the lucky ones who caught The Spirit Of Fucked Up Places when it dropped on wax.
Listen HERE.
---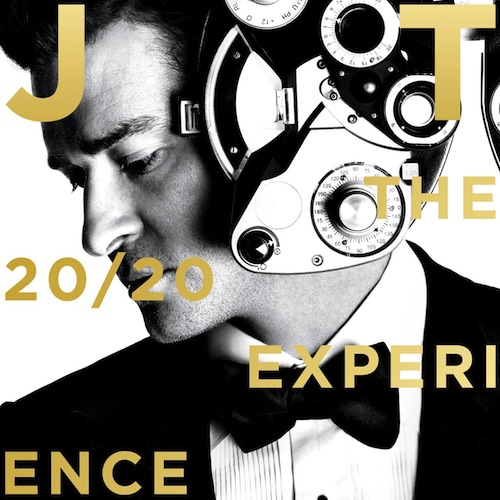 48. Justin Timberlake
The 20/20 Experience
(RCA)
Another major label artist to embrace vinyl, Justin Timberlake's deluxe edition The 20/20 Experience is dripping in RnB nostalgia, from the faux crackle on old school slow jam "Strawberry Bubblegum" to the Motown overture at the top of "Take Back The Night". In fact, as on Frank Ocean's Channel Orange, Stevie Wonder lurks around every corner, as powerful an influence on the song-writing as MJ's hip, snap and shuffle has been in the past. Soulful, sophisticated pop all the stronger next to the year's more Thicke-witted Motown rips.
Listen HERE.
---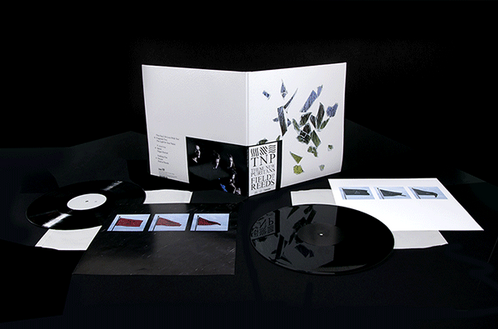 47. These New Puritans
Field Of Reeds
(Infectious Records)
An expansive vinyl release for These New Puritans' third LP reflects the delicacy of touch with which Field Of Reeds begins, as if the band's 2012 remix of Bjork's 'Mutual Core' had more lasting impact. Enlisting vocalist Elisa Rodrigues, there's a spectre-esque, Scandinavian quality to the record (redolent at times of the waif-like Stina Nordenstam), which complements the off-key elements that seem to draw more directly from British folk-lore and the classical avant-garde. The hymnal title track is a striking conclusion to a moving, original record.
Listen HERE.
---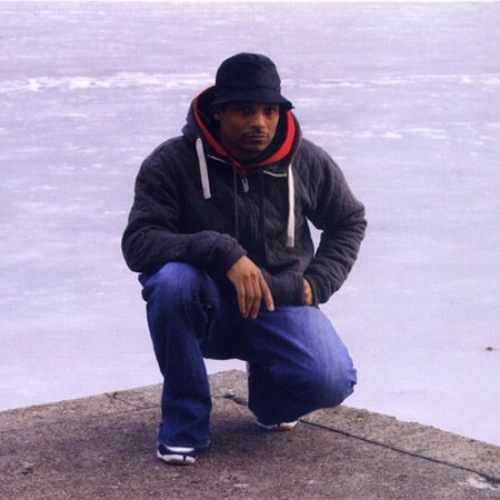 46. Omar-S
Thank You For Letting Me Be Myself
(FXHE)
Despite only releasing records to fund his sports car habit, Omar S has released two of Detroit's strongest LPs in recent years. Thank You… bumps its way through machine funk, minimal and maximal techno, raw acid and uplifting house, spread across four vinyl. A true Detroit record in terms of production and packaging, Omar just lets the music be itself.
Listen HERE.
---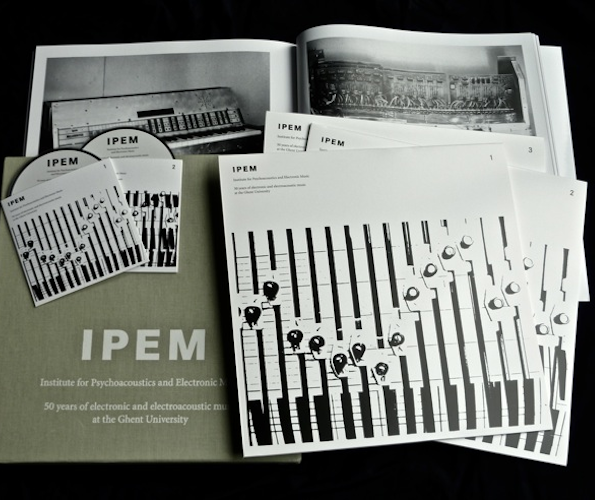 45. IPEM
50 Years of Electronic and Electroacoustic Music at Ghent University
(Metaphon)
As with Daphne Oram, 2013 has seen a concerted reappraisal of early electronica with a series of stunning archival releases. Perhaps the most lavish has been this retrospective of the work conducted at Belgium's landmark institute. While the folks at the BBC were busy building rocket take-off rushes for sci-fi series, the folks at IPEM had the freedom to experiment wholly with the deconstruction of sound for artistic purposes, breaking from traditional tonality and metre in favour of the gestural and ambient soundscapes of early drone, industrial and minimal composition. Analogue to Cologne's groundbreaking "Studio für elektronische Musik", Metaphon have curated a detailed and informative box set with some truly mind-boggling photography from inside their madcap sound laboratories.
Listen HERE.
---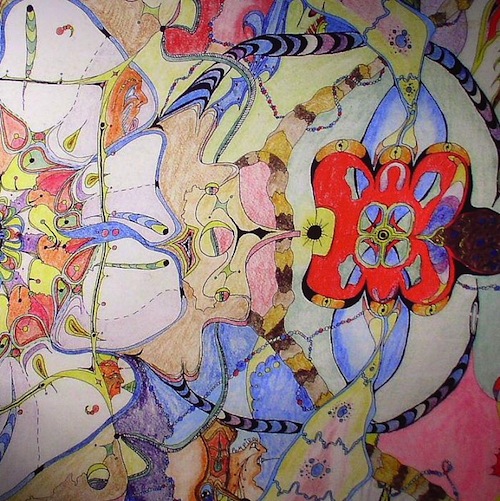 44. Klaus Schulze & Günter Schickert
The Schulze-Schickert Session
(Mirumir)
One of German electronic music's most feted sons joins forces with one of its most overlooked for this supremely rare reissue. Former Tangerine Dream drummer turned solo artist Klaus Schulze recorded the session with pioneer of the echo-guitar Günter Schickert in Schulze's bedroom on a particularly hazy day in 1975. the result is a magical swirl of ambient sound whose more rhythmic, overtly Kosmische elements play around the focus as the session drifts like a spurned and solitary liner on a sea of gorgeous chords and synth drones. An essential for fans of the era and a worthy entry point for the uninitiated.
Listen HERE.
---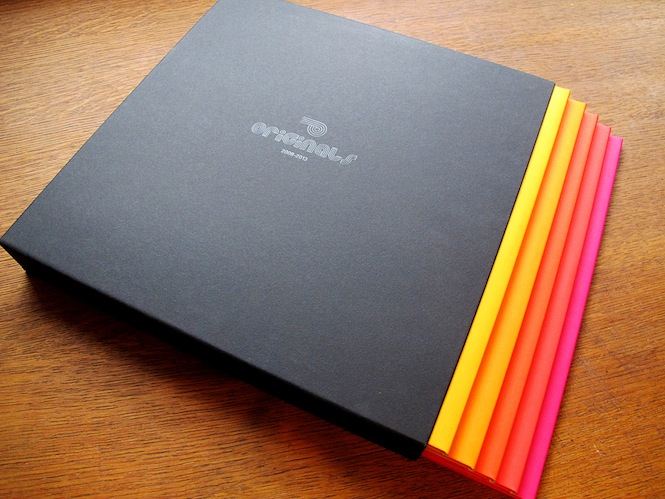 43. Various Artists
Originals 2008-2013
(Claremont 56)
Crate diggers' label of choice Claremont 56 have been a depository for below the radar conversation between like-minded rare boogie and alternative dancefloor fanatics for five years now, amassing ten limited edition CD releases compiled for and by the world's most sought after collectors and DJs. The lavish box set collects two tracks from each in the Originals series, making twenty hens-teeth rarities available on vinyl for the first time. A highly collectible, beautifully curated selection of music you'll pay through the nose for to hear anywhere else.
Listen HERE.
---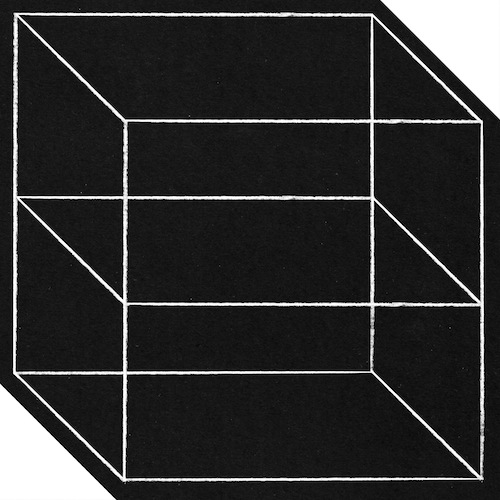 42. Golden Teacher
Do Not Go Gentle Into That Good Night
(Optimo Music)
The pschedelic lurch of 'Like A Hawk' could maybe constitute track of the year – sweaty freakout territory claimed in an inimitable afro-derived and acid laced style. The rest of the release, pressed with class by Optimo, delves even further into the skewed vision of this Glasgwegian 4-piece to watch. The screen-printed 'Bells From The Deep End' is another must.
Listen HERE.
---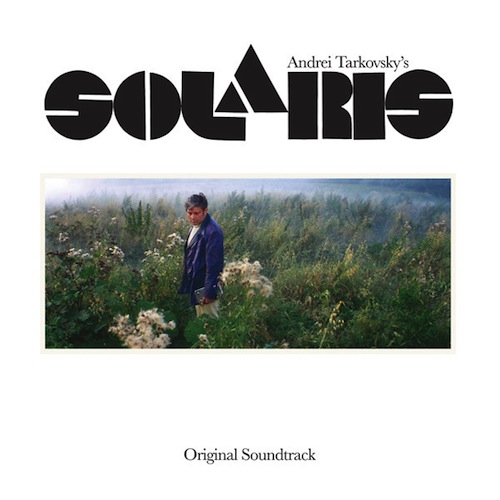 41. Eduard Artemiev
Solaris OST
(Superior Viaduct)
It's been quite a year for soundtrack re-issues and originals unearthed for the first time and Eduard Artemiev's work for Tarkovsky's classic is a choice release indeed. This is the first time on vinyl for the original recording- an aural manifestation of planet Solaris- which stands alone in it's own right as a masterpiece of the genre.
Listen HERE.
---
Join us tomorrow as we enter the top 40, for the penultimate installment of our Top 100 vinyl releases of 2013 rundown.