Published on
December 12, 2013
Category
Features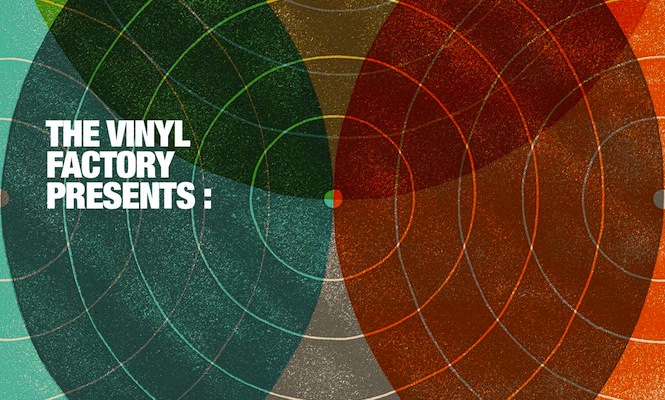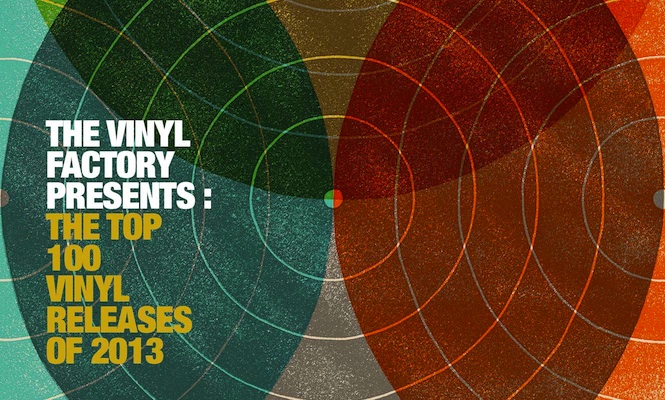 The Vinyl Factory selects the very best from twelve months of LPs, reissues, box sets and first-pressings.
---
Click to skip back to:
---
We're approaching the business end of proceedings today with our penultimate selection of the year's best vinyl releases. As detailed below, the higher echelons provide somewhat of a 'luxusproblem' in ranking such a broad selection of music. As much for ourselves as for anyone else, we've provided a brief explanation of the criteria guiding our choices, which you can read below:
Simple as it may sound, every record on this list has to have been released on vinyl in 2013. As is the want of the omnivorous record collector, we make no distinction between new releases (LP's and the odd 12″), reissues, first pressings, compilations or box sets other than to suggest that the latter formats be sufficiently innovative to warrant their inclusion as "of 2013″.
While everything on this list has ultimately been judged on its musical value there's a bit of a venn diagram at work here too which takes heed of the aspects that make a virtue of vinyl, set apart from, say, a download-only mixtape. These include artwork, design and to some extent rarity. With that in mind, we've made space for the odd release on The Vinyl Factory as well as a handful of those ephemeral mayflies known as Record Store Day limited editions.
Published in batches of 20 over the course of this week, what we're left with is selection of 100 records released on vinyl in 2013 that reflect the resplendent breadth of the year's releases essential for a voracious and rounded collection.
Special thanks to illustrator François Lehérissier for contributing a fantastic 5-part series of images to illustrate our list. You can check out more of his work on his website.
---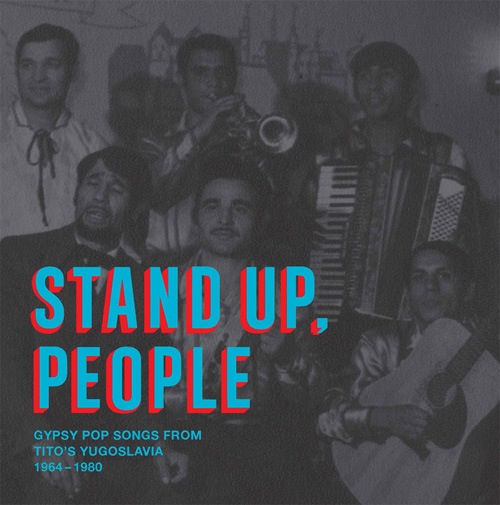 40. Various Artists
Stand Up, People: Gypsy Pop Songs From Tito's Yugoslavia 1964-1980
(Vlax / Asphalt Tango)
This was without doubt the compilation that most confounded our expectations and ill-informed preconceptions. As we wrote at the time, "A collection that goes some way to canonizing the disenfranchised music of the Roma gypsies, Stand Up, People sheds new light on music from the Balkan region, [mis]-understood for many years as limited to Kustorican soundtracks or brass-heavy party music. Lilting and poignant, the collection speaks of the Roma's roots with hints of Bollywood and Ottoman flair that colour what is an understated, deeply moving body of work." That probably just about sums it up.
Listen HERE.
---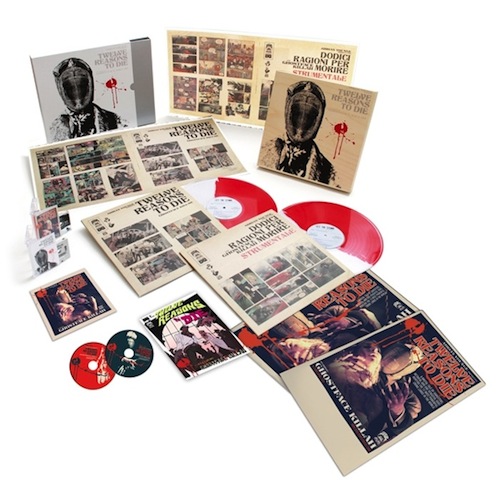 39. Ghostface Killah & Adrian Younge
Twelve Reasons To Die
(Soul Temple / Get On Down)
The chemistry between Ghostface Killah and Adrian Younge's Daptone soul beats is just half the story here. The record was produced as the score for a 60's Italian horror film, in which the remains of the assassinated protagonist are melted down into 12 vinyl LPs, which when played are reincarnated as Ghostface Killah, hell bent on revenge. If the concept does sometimes feel trite, it's never half-hearted, as the private press deluxe edition will testify.
Listen HERE.
---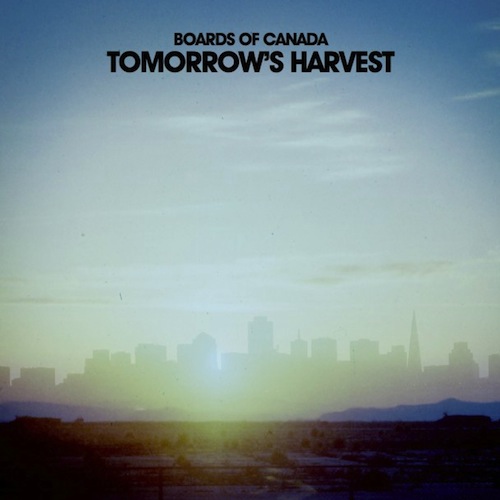 38. Boards of Canada
Tomorrow's Harvest
(Warp)
Another record to see digital marketing pay high dividends in physical sales, the emergence of Tomorrow's Harvest was more of a mysterious interloper from the urban borderlands than robot invasion. If there's an acid rain quality to the record, it's perhaps to remind us that as far as tomorrow's harvest is concerned, you tend to reap what you sow. Seven years in the waiting, BoC's latest transmission remains intriguing and beautifully futile and the perfect excuse to revisit yesterday's harvest, with Warp having also reissued six records from the band's back-catalogue.
Listen HERE.
---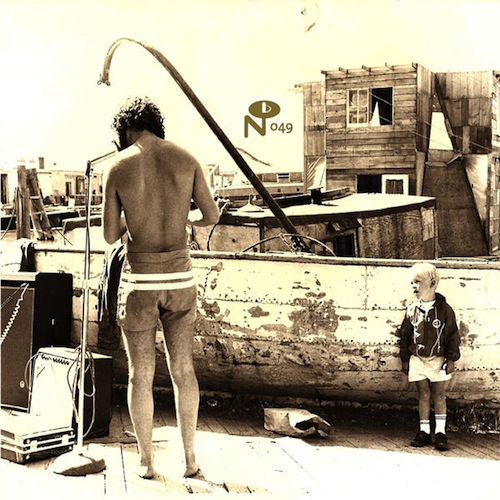 37. Iasos
Celestial Soul Portrait
(Numero Group)
The NASA-supported pioneering genius of New Age music, Iasos spent the 70s and 80s in the Bay Area of California transcribing auditory hallucinations into this wonderful "Paradise music". Celestial Soul Portrait is Numero's essential and revelatory overview of his soothing, ego-melting, meditative weaves of sound.
Listen HERE.
---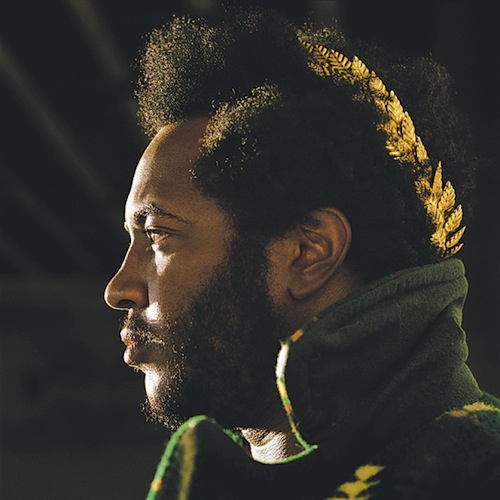 36. Thundercat
Apocalypse
(Brainfeeder)
Astral bassist Stephen "Thundercat" Brunner returned with great assurance for his second Fly-Lo produced LP, swapping many of the noodling fusion workouts for powerful melodies and indulgent soundscapes. Psychedelic and funky as hell, Apocalypse is Brunner's most mature work to date despite his insistence that Sega Genesis soundtracks are his greatest inspiration. What's more, on stage Brunner shifts the focus to his punk roots, leaving behind the prettier stuff for raw garage jams executed with threatening virtuosity.
Listen HERE.
---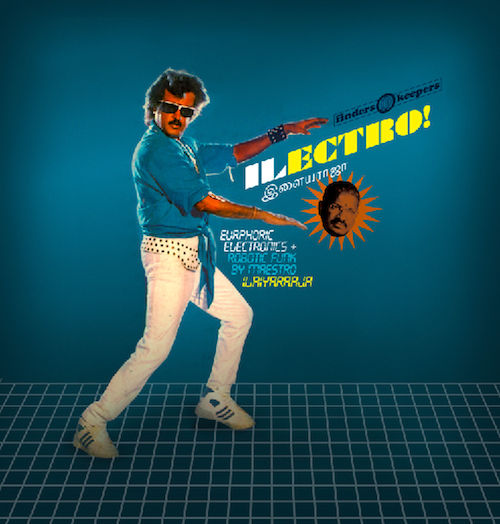 35. Ilaiyaraaja
Ilectro
(Finders Keepers)
B-music record of the year, Finders Keepers pick up where Bombay Connections' Fire Star collection left of in 2012 to reissue more euphoric electronics from the synth master of 80's Tamil cinema Ilaiyaraaja. While this may sound tiringly impenetrable, there's more than enough in the way of dancefloor flair and drum machine mischief to warrant the entry fee (note the Adidas sneakers). Carnatic electro synth pop from the The Crown Prince Of Kollywood that's half Tamil Street Fighter soundtrack half acid raga a la Charanjit Singh. Ecstatic rather than eclectic stuff and a surprisingly good mix with Jai Paul.
Listen HERE.
---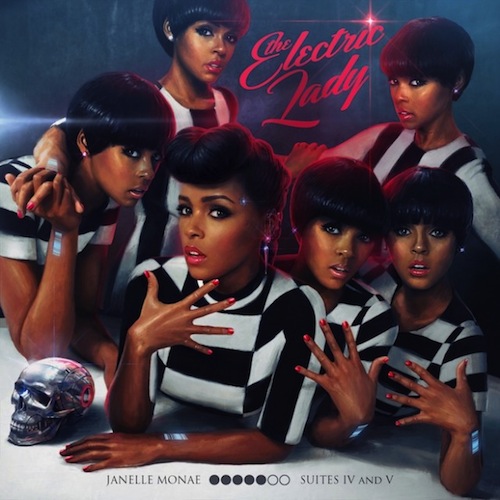 34. Janelle Monae
The Electric Lady
(Bad Boy)
In her own words, The Electric Lady is sharper than a switch blade, a pop record with a rapier wit ('is it peculiar that she twerks in the mirror?') and musical nous to assimilate Monae's retro-futurist fantasies with modern production. The collaborations are well-chosen, although Prince's contribution is overshadowed by Badu on the album's single and standout track 'Q.U.E.E.N' (released as an exclusive monochrome 7") and Miguel's 90's slow-jam duet 'Primetime'. The updated 'Boogie On, Reggae Woman' by Stevie Wonder on (carry on) 'Ghetto Woman' is the jewel in the queen's crown, the whole thing available on vinyl as a limited edition of just 1000 copies.
Listen HERE.
---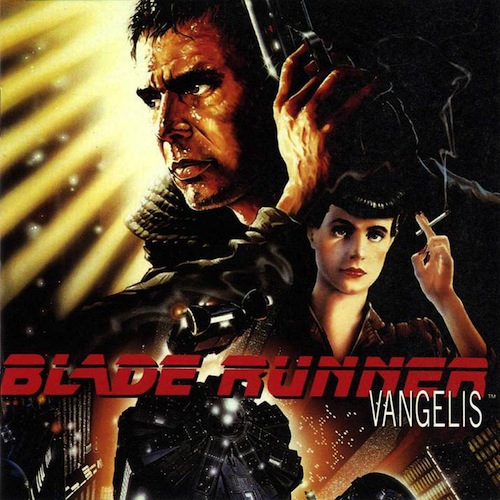 33. Vangelis
Blade Runner
(Audio Fidelity)
This year's must have accessory for the cultural consumer was the vinyl reissue of a classic B-movie OST. None created more furore, more urgency and more enjoyment than Vangelis' evocative score for Ridley Scott's sci-fi noir. Those who haven't yet bagged a copy should do so immediately before they disappear, like tears in the rain.
Listen HERE.
---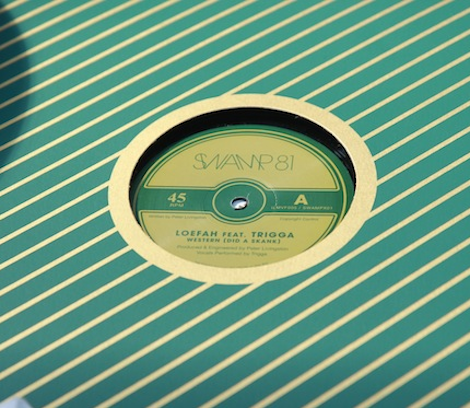 32. Loefah
Western ft. Trigga (ILM charity 12")
(Swamp 81 / The Vinyl Factory)
If rarity and demand were our only criteria 'Western' would be a shoo-in. To the consternation all but 50 Swamp81 fans, Loefah's only new material all year came and went in about 20 sweltering minutes in mid-July, as the numbered and signed copies were handed out one by one to the most patient, some of whom had queued at Old Spitalfields Market since 5am. But for the odd copy sold at way beyond inflation online in the immediate aftermath, 'Western' came and went like Jasper's cataracts. The track itself is vintage Loefah, a combative bipolar thing, the sparse low end bristling with clipped percussion, like beads of water trembling on the skin of a beating bass drum.
Listen HERE.
---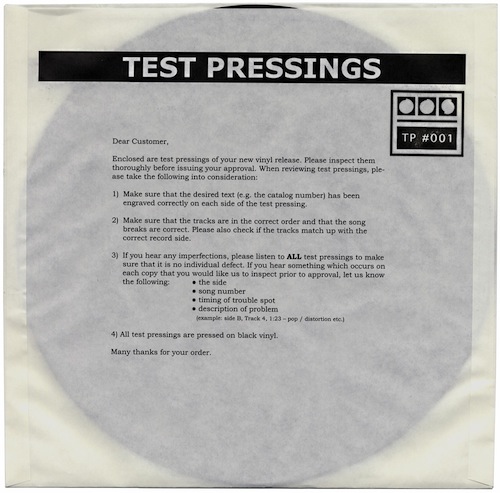 31. Demdike Stare
Testpressings
(Modern Love)
Technically 4 separate 12″ releases, the "Testpressing" series sees the dark ambient and soundtrack loving duo move into some new territory. It's still heaped with the dark guttural drones and deep dubby mysticism that has defined the project, but you also get spectacular dancefloor moments as the chaps look dead in the eye those Jungle and Detroit Techno influences that have always lurked in the background.
Listen HERE.
---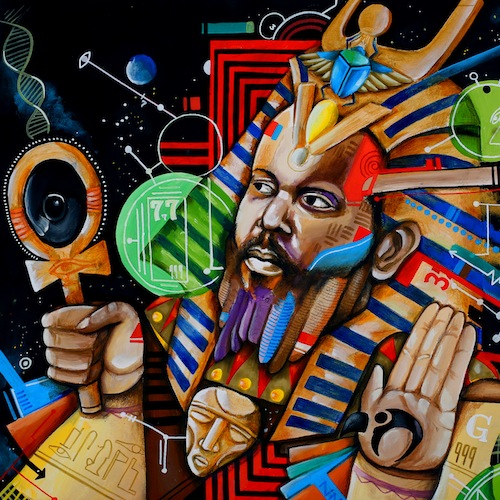 30. Ras G
Back On The Planet
(Brainfeeder)
The second Brainfeeder release on here to really push things forward this year, Ras G's Back On The Planet is a wild vision of a timeless present, where free jazz, hip hop, radiophonics and afro-technoid experimentations coexist in beautiful chaos. Saturated with Sun Ra via Madlib afro-futurism, Back On The Planet is only that by name, as tracks like 'CosMc Lounge Kisses', 'Natural Melanin Being…' and 'One 4 Kutmah' raid the 'Ancestral Data Bank' for one seriously intergalactic trip. Not to mention it has one of our favourite covers of the year.
Listen HERE.
---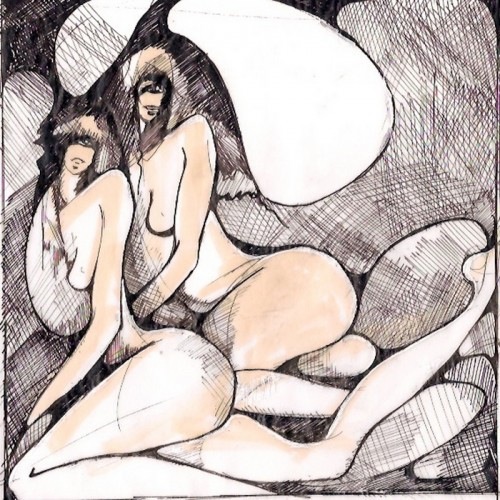 29. Syclops
A Blink Of An Eye
(Running Back)
A cross-country, multi-intrumentalist project taking in extended twists of rugged house rhythm track, tacked together with sounds wrenched wilfully from synths, plus lots of bubbly live percussion and even some flourishes of swinging jazziness. Formed around the stupendous talents of Maurice Fulton, this is ecstatic, crazy body music, unlike much else.
Listen HERE.
---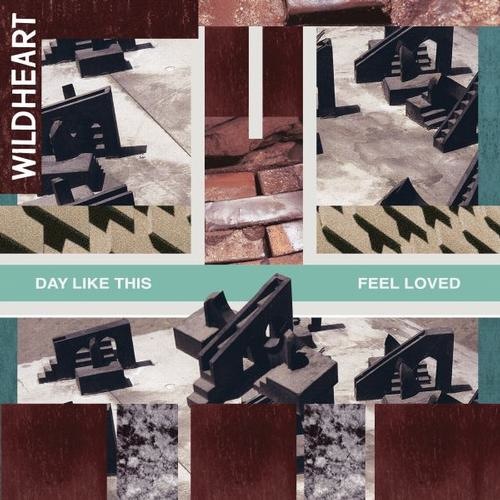 28. Theo Parrish & Tony Allen
Day Like This / Feel Loved
(Wildheart Recordings)
Courting the favours of the original afro beat rhythm master Tony Allen can be a daunting process. The engine room behind Fela Kuti's greatest recordings, Allen rightly sees himself as the guardian of the afro beat rhythm and is foregrounded on both tracks, supported by a stellar cast plucked from Parrish's UK family. Andrew Ashong (of 2012's Flowers), Eska and even The Invisible's Dave Okumu supply the furniture for Allen's perpetual sonic architecture against which the drums cascade and regroup in relentless tides across two acoustic, soulful house tracks. The first and as yet only record on Parrish's new Wildheart Recordings, it's hard to shake the feeling that the label was set up just to release this record.
Listen HERE.
---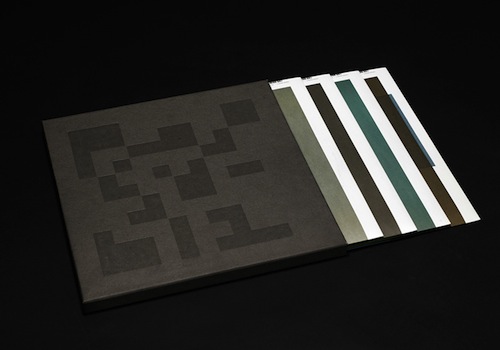 27. Autechre
Exai
(Warp)
No restraint from all involved on this one, and one of the stronger Autechre albums in recent years. Exhausting in its depth and duration Exai is a fidgeting electrical bath of algorithms and amorphous structure, which rewards repeat listens. Still pushing the envelope 20 years down the line.
Listen HERE.
---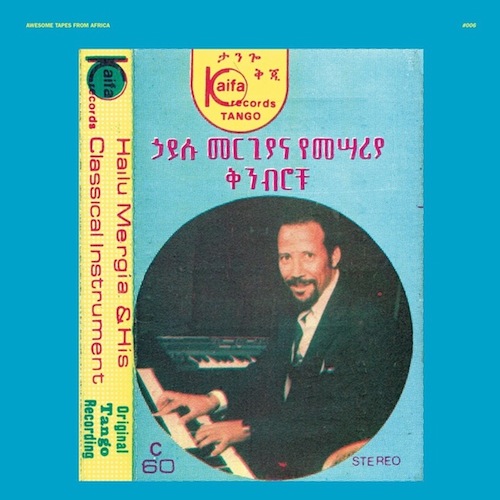 26. Hailu Mergia
Hailu Mergia and his Classical Instrument
(Awesome Tapes From Africa)
In Germany they call it a 'luxus-problem'; an embarrassment of riches if you will. For us, this came in the form of choosing between Awesome Tapes From Africa's three finest releases to date, all of which could have made this year's list. However, leaving the Somalian garage funk of Dur Dur Band and Penny Penny's shangaan house in its wake, we've gone with Hailu Mergia and his Classical Instrument to represent the flowering fortunes of this archival blog-come-record label. A one-man band pressing into service synth, accordion and electric piano, Mergia revisits traditional Ethiopian songs in electronic guise, a fine addendum for fans of the ever popular Ethiopiques series.
Listen HERE.
---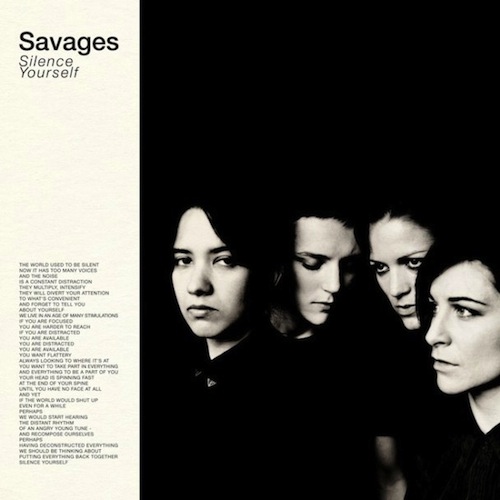 25. Savages
Silence Yourself
(Matador)
Bristling with adrenaline, Savages' Silence Yourself was a record whose role in the story of 2013 only really became clear as the year progressed. Twelve months split between glossy disco reproductions and post-everything electronica, this refreshingly red-blooded debut made the case for the guitar with great confidence. If you're into it, you'll already know, if not, make sure this is the one rock record you buy this year. As their 'manifesto' states: SAVAGES' SONGS AIM TO REMIND US THAT HUMAN BEINGS HAVEN'T EVOLVED SO MUCH, THAT MUSIC CAN STILL BE STRAIGHT TO THE POINT, EFFICIENT AND EXCITING. Listen to the record and you'll feel they didn't need to spell it out.
Listen HERE.
---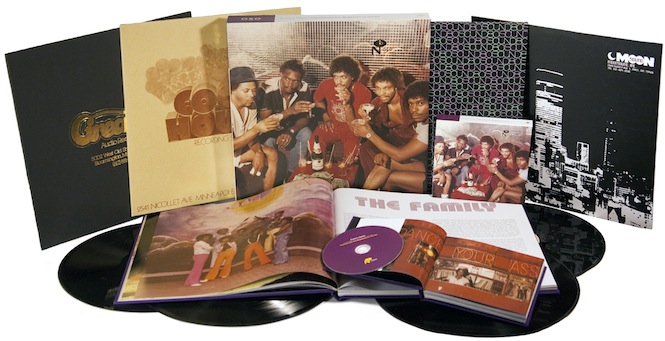 24. Various Artists
Purple Snow: Forecasting The Minneapolis Sound
(Numero Group)
Despite the easy headlines this one will get for its Prince-pre-Prince opener 94 East's 'If You See Me', Purple Snow predicts more than to forecast a sound that would fall some years later as Purple Rain. One of Numero's greatest successes in combining groundbreaking music with the sense of scene and community that existed in the Twin Cities as its engaged, young musicians struggled to comprehend the early 80's onslaught of American dance music, p-funk and glam rock. A worthy 50th release for Numero Group, the 4LP vinyl edition comes with 30,000 word hardback book documenting a city on the cusp.
Listen HERE.
---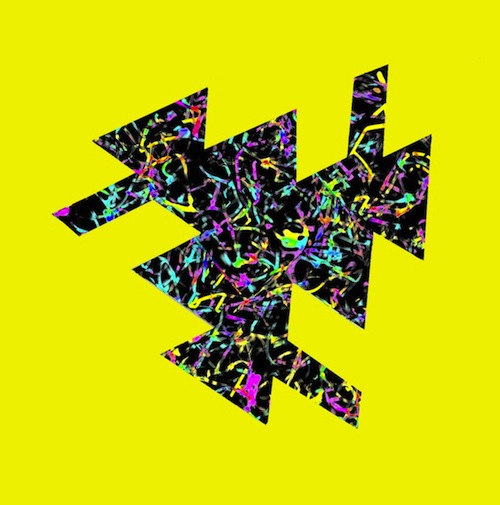 23. Factory Floor
Factory Floor
(DFA)
Factory Floor finally delivered their debut long player for DFA and not only did it look the part (in whatever colour vinyl and sleeve variation you found) but it also lived up to all the hype. Berlin, Detroit and Chicago influences held together in a new wave machine. Stunning.
Listen HERE.
---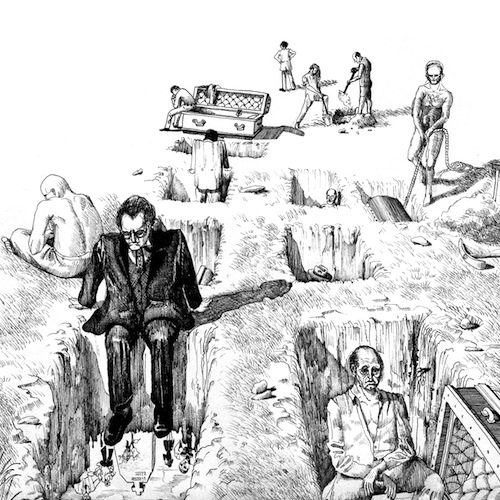 22. Laurel Halo
Chance Of Rain
(Hyperdub)
No stranger to recent end of year lists and this one's another keeper. A shape-shifting reinvention of her recorded sound that wriggles out of the clutch of convention and takes her live approach more extensively on board. World tours, a great record, Wire cover star – a vintage year for all things Halo.
Listen HERE.
---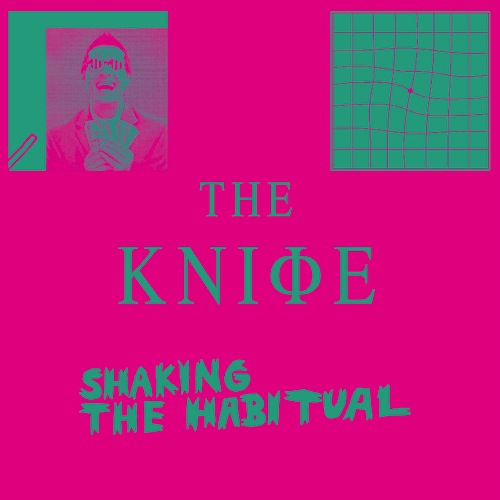 21. The Knife
Shaking The Habitual
(Brille Records Ltd.)
A true piece of no-holds-barred experimentation from a group that could've so easily played it safe and churned out a few varying takes on 'Heartbeats'. Forward thinking yet of the now. Simply put: far-out.
Listen HERE.
---
Click HERE to see our top 20 vinyl releases of 2013.