Published on
December 9, 2013
Category
Features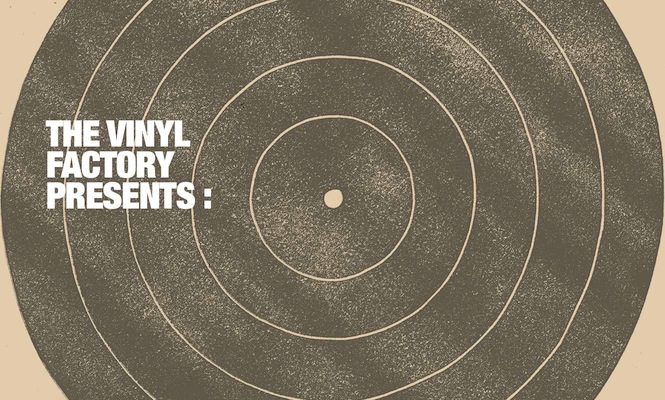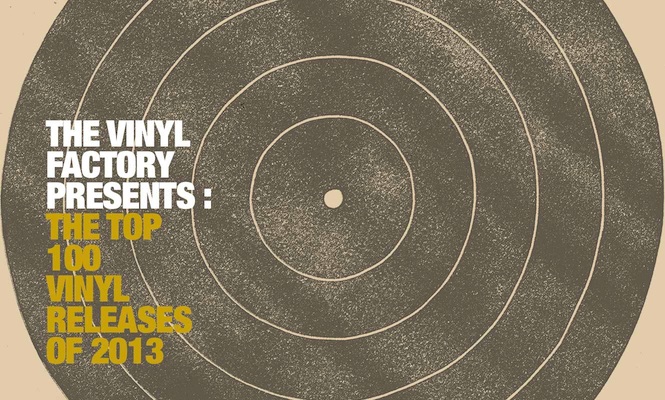 The Vinyl Factory selects the very best from twelve months of LPs, reissues, box sets and first-pressings.
If, as a po-faced Gary Linker will doubtless tell us, the real winner of the 2014 World Cup will be football, then the battle to place this year's elite releases in some kind of meritocracy must surely see vinyl come out on top. Egged on by a profusion of stats, puff pieces and questionable puns (not unlike your regulation World Cup coverage), vinyl surged back into the wider public consciousness in 2013 and even onto the shelves of a rebranded HMV, dragging with it as many Sunday supplement column inches as could be squeezed out of a 12″ slab of wax.
While it has been a mere fillip for the indies who have pursued this cottage industry all along, the real change has come in mainstream territories, where Daft Punk smashed all sorts of records with RAM, Justin Timberlake made more than a point of releasing The 20/20 Experience on vinyl and there was even a minor kerfuffle surrounding a certain mysterious Yeezus bootleg.
That said, beneath all the hype, the last twelve months have sent forth an irrepressible flow of stellar releases on vinyl, from rare Arthur Russell pressings, to hardwood Paramount box sets, novelty heat-sensitive picture discs and origami record sleeves. With such a wealth of music to choose from, here are some ground rules to help you navigate our selection.
Simple as it may sound, every record on this list has to have been released on vinyl in 2013. As is the want of the omnivorous record collector, we make no distinction between new releases (LP's and the odd 12″), reissues, first pressings, compilations or box sets other than to suggest that the latter formats be sufficiently innovative to warrant their inclusion as "of 2013".
While everything on this list has ultimately been judged on its musical value there's a bit of a venn diagram at work here too which takes heed of the aspects that make a virtue of vinyl, set apart from, say, a download-only mixtape. These include artwork, design and to some extent rarity. With that in mind, we've made space for the odd release on The Vinyl Factory as well as a handful of those ephemeral mayflies known as Record Store Day limited editions.
Published in batches of 20 over the course of this week, what we're left with is selection of 100 records released on vinyl in 2013 that reflect the resplendent breadth of the year's releases essential for a voracious and rounded collection.
Special thanks to illustrator François Lehérissier for contributing a fantastic 5-part series of images to illustrate our list. You can check out more of his work on his website.
---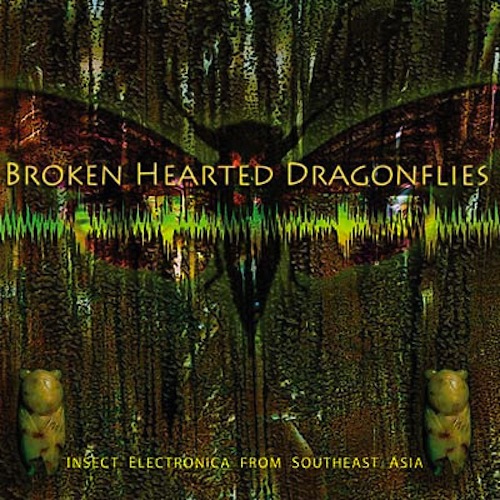 100. Various Insects
Broken Hearted Dragonflies: Insect Electronica From Southeast Asia
(Sublime Frequencies)
Perhaps the closest the label have come to capturing that elusive sublime frequency, these untreated field recordings document the most loquacious insects, cicadas and dragonflies of the Burmese jungle, whose penetrating post-coital ennui translates on record as minimal drone not unlike some of the more eccentric corners of modern electronica. Released on vinyl for the first time this year, Broken Hearted Dragonflies is our nominal 100th record; a curious must for butterfly catchers and Theremin fanciers alike.
Listen HERE.
---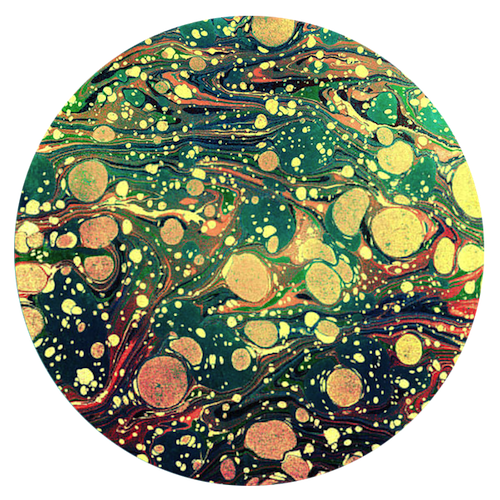 99. The Horrors
Higher (Box Set)
(XL Recordings)
A killer selection of covers, reworkings and remixes spread over a beautifully presented quadruple vinyl, two CD and DVD set. The tracks are truly inspired, each one handpicked by the band and featuring artists as diverse as Connan Mockasin, Chris Watson, Peaking Lights, Weatherall and more. One of the best 'remix' albums ever. Hands down.
Listen HERE.
---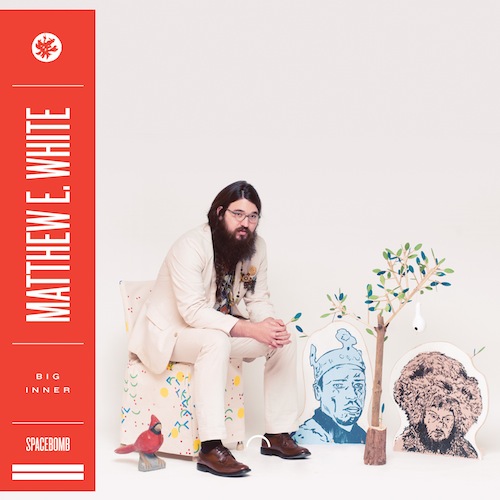 98. Matthew E. White
Big Inner
(Domino)
This year saw the Virginia songwriter, arranger and bandleader whisper sweet somethings in the ear of a worldwide audience with this sumptuous collection of blue-eyed soul. Southern gospel and groovesome Americana blend in the warmth of an analogue desk to provide a rich and deep flavour on this majestic debut.
Listen HERE.
---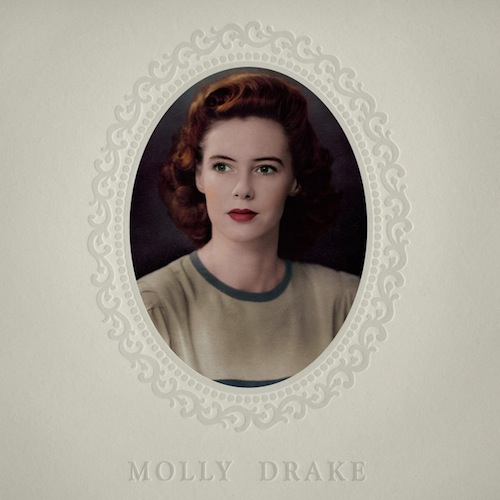 97. Molly Drake
Molly Drake
(Squirrel Thing)
Fireside compositions from the living room of the great Nick Drake, whose musical influence can be traced in this moving collection of songs written and performed by his mother Molly. Period pieces recorded straight to tape by her husband Rodney, Molly's vignettes exhibit a keen ear for the tender lyricism and quiet dignity that can be heard across her son's greatest recordings, telling more of both mother and son than any biography ever could.
Listen HERE.
---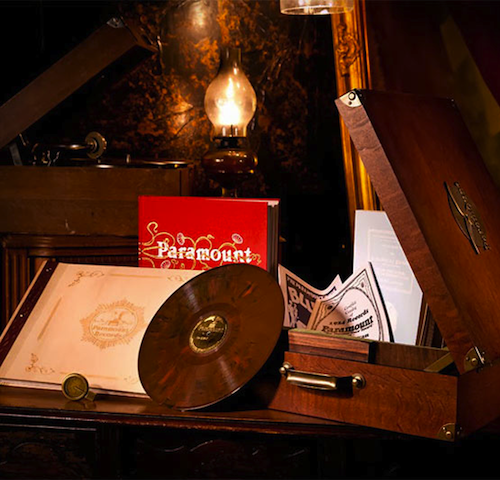 96. Various Artists
The Rise and Fall of Paramount Records
(Revenant / Third Man Records)
It'd be impossible not to put this one on the end of year list, just in terms of its sheer grandeur and opulence. A glorious and unique tome containing a selection of recordings from all involved – from unsung heroes to Jelly Roll Morton. Topping all Revenant and Third Man Records' past releases in ambition and execution is no small feat.
Listen HERE.
---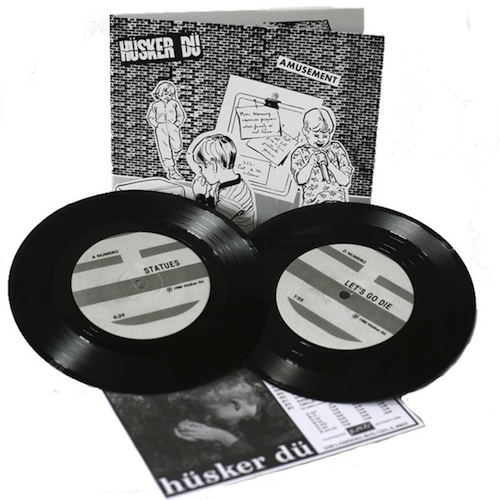 95. Hüsker Dü
Amusement / Statues
(Numero Group)
The first in a spritely battalion of Record Store Day releases to march through our list, Numero Group's salvage op on one of American hardcore's most abrasive outfits, see them flip the umlaut-friendly trio's debut 7″ 'Statues' to foreground the raw and unapologetic 'Amusement'. Undercutting the original which regularly demands close to $100 on Discogs, 'Amusement' also includes "Writer's Cramp" b/w "Let's Go Die" culled from the same 1980 sessions. A benchmark release in a year that wholeheartedly embraced hardcore's DIY aesthetic.
Listen HERE.
---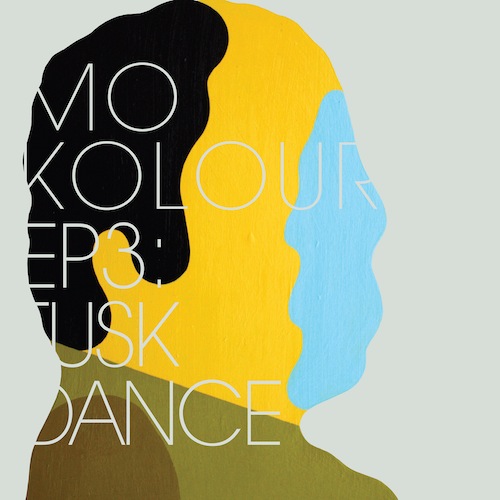 94. Mo Kolors
Tusk Dance
(One Handed Music)
With Tusk Dance, Joseph Deenmamode sealed a must-have trilogy of EPs for One Handed Music. Glorious collages of percussion that rise with hazy tropical sonics and simmer with dub touches, laid under the man's wicked smoky vocals. A vital further exploration of a signature and refreshing style.
Listen HERE.
---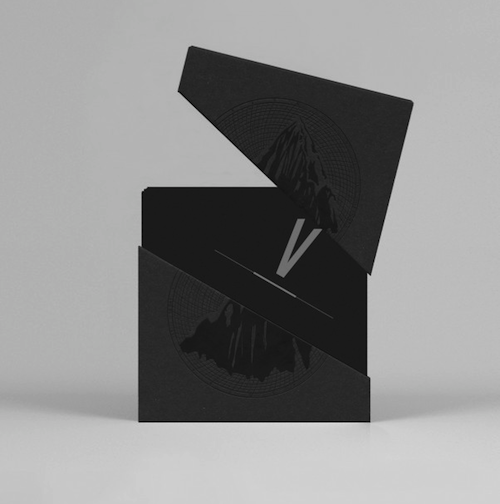 93. Various Artists
Erased Tapes Collection V
(Erased Tapes Records)
Shifting their weight between feet in Berlin and London it's been another strong year for Erased Tapes, culminating in a beautifully designed 7" slab of a box set, produced to celebrate their 5th anniversary. Including bespoke recordings from each musician on the roster (notably Nils Frahm and Lubomyr Melnyck), the box is a testament to the label's stubborn attention to detail, an Erased Tapes logo 7" middle and dusting cloth thrown in for good measure.
Listen HERE.
---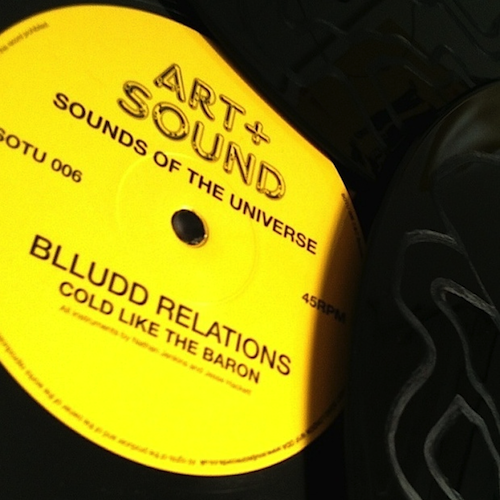 92. Blludd Relations
Cold Like The Baron
(Sounds Of The Universe)
Bullion joins forces with Jesse Hackett of Gorillaz and Owiny Sigoma Band renown for a genuinely original hot pot of leftfield downtown disco with an afro bent and a burrowing orhworm of a refrain. A limited edition, etched exclusive for Sounds of The Universe, 'Cold Like The Baron' distills the duo's wiggy, self-titled debut LP into a slippery and unique 12″ like no other.
Listen HERE.
---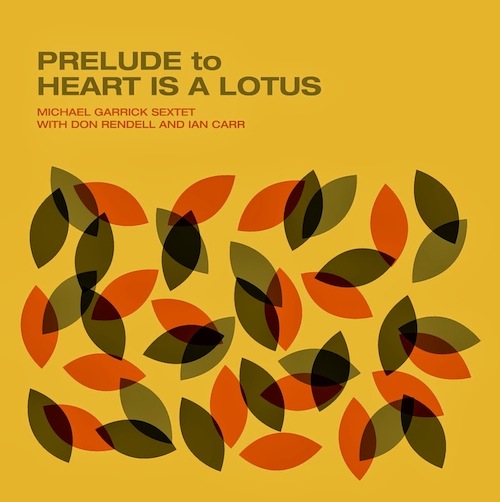 91. Michael Garrick
Prelude To Heart Is A Lotus
(Gearbox Records)
UK jazz label Gearbox are another for whom vinyl is much more than a passing fad. With an in-house all-analogue chain vinyl mastering studio to draw on, their releases sound second to none and Michael Garrick's breezy Prelude is doubtless the pick. Here Garrick is joined by Don Rendall and Ian Carr on a previously unreleased Maida Vale session from 1968. Deep and brooding, it's an astonishing find.
Listen HERE.
---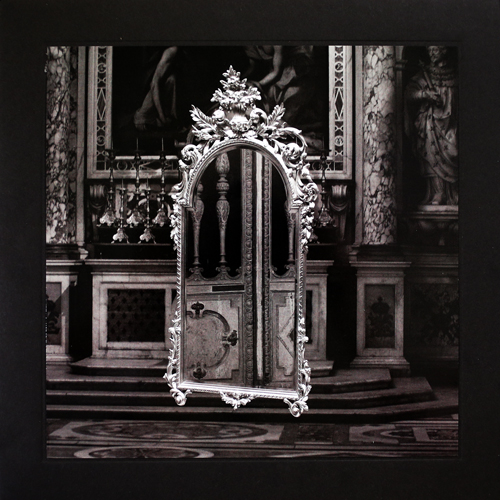 90. Gesaffelstein
Pursuit
(The Vinyl Factory)
There's a clarity of vision and execution about young French producer Gesaffelstein. Responsible for one of the last stand-out LP's to be released this year in the form of November's Aleph, it is the uncompromising nature of the album's lead single 'Pursuit' which really announced his arrival. A paranoid manhunt of a techno track, 'Pursuit' is packaged with the precision the music demands, a sleek photographic print embossed onto a hard back sleeve protecting the clear vinyl finish within.
Listen HERE.
---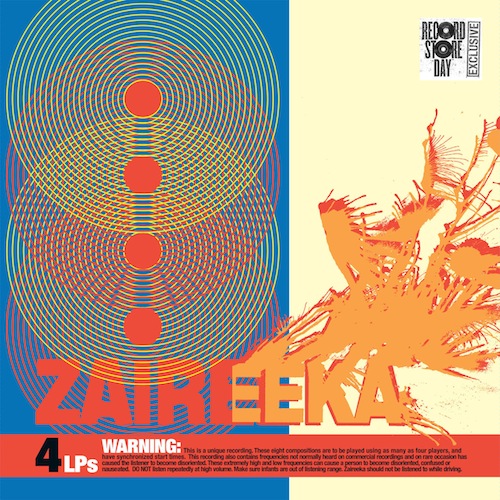 89. Flaming Lips
Zaireeka
(Warner Bros)
The kind of madcap release Record Store Day was made for, Flaming Lips' quadruple vinyl reissue of 1997's 4CD concept album Zaireeka was in such high demand it was to be had on eBay for almost £120 just days later. Recorded with the intention that all four discs are to be played simultaneously, what seemed difficult on CD is now nigh on impossible on vinyl, with four turntables required to hear Zaireeka in all its heterophonic glory. Nevertheless, we salute the ambition and urge you to pool your resources for this one.
Listen HERE.
---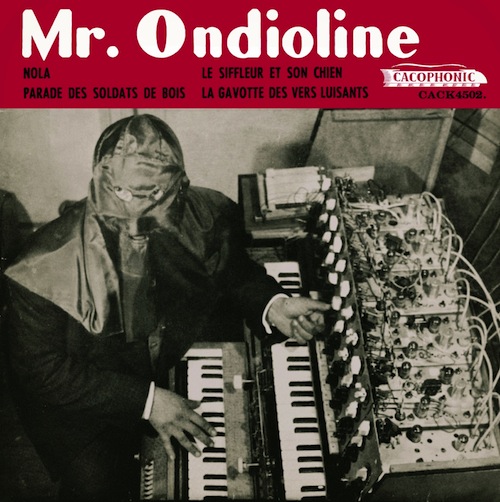 88. Mr. Ondioline
Mr. Ondioline
(Cacophonic)
A beautiful facsimile reissue of Jean Jacques Perrey's most haunting pre-pop experiments on Andy Votel's new Cacophonic label. The music concrete pioneer here moulds his primitive proto-synth keyboard the Ondioline into popular medleys that sound like they're being cranked out of a pipe organ music box on an abandoned fairground. Finally available again, Mr. Ondioline heralded the age of multi-track recording and tape editing feted by anyone with the slightest interest in where it all began.
Listen HERE.
---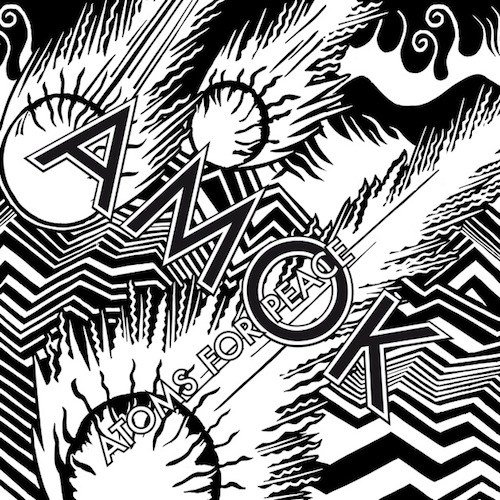 87. Atoms For Peace
AMOK box set
(XL Recordings)
If The Eraser was the sound of Thom Yorke extending his electronic Radiohead come down then Amok is its more rhythmical after party. Here he matches the bass weight of Flea and the chops of Joey Waronker against his unique machine glitch, turns it inside out and sets about his magic. With artwork to match, it's a win win yet again.
Listen HERE.
---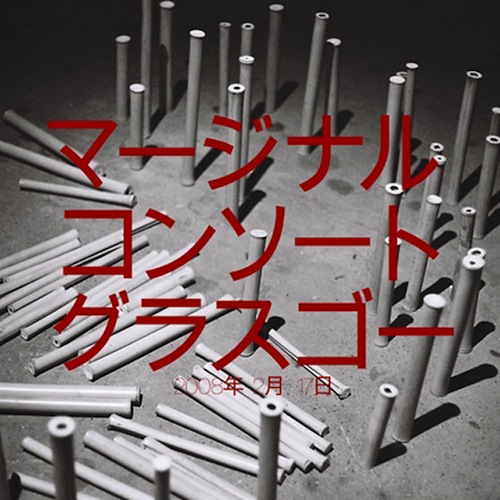 86. Marginal Consort
Instal, Glasgow 2008
(PAN)
This box set and their performance at the South London Gallery this summer were two true high points of 2013. In terms of improv, these guys operate on a whole other level. That a show recorded at Instal in 2008 would become a labor of love and deserving of this beautifully presented 4LP box set is further testament to Marginal Consort's mastery of a live happening and creation of temporary autonomous zones.
Listen HERE.
---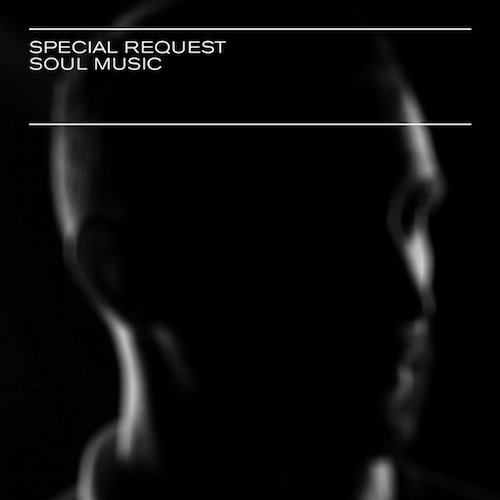 85. Special Request
Soul Music
(Houndstooth)
Paul Woolford, under his Special Request guise, gives all those old school revivalists a run for their money with his take on pirate radio and 'that' break. Bass lines rumble and snap, MC's warn of cars being towed and all the while the breaks rattle and roll, keeping the tempo up and the tunes firing.
Listen HERE.
---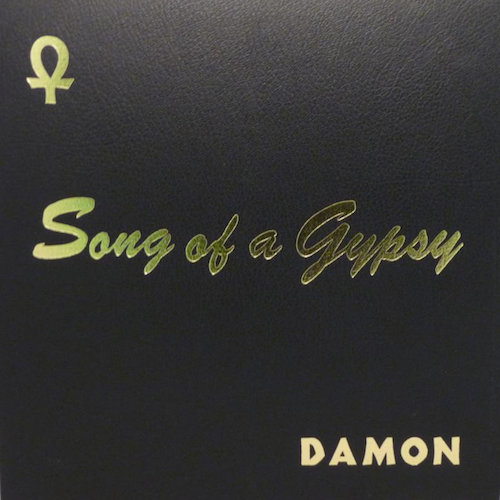 84. Damon
Song Of A Gypsy
(Now-Again Records)
A reissue that will save you thousands of dollars, Stones Throw affiliates Now-Again have unearthed one of those holy grail psych records that regularly leaves collectors sweaty palmed and gasping for aim. The dude responsible: Damon. An essential reference point in the decay of West Coast psychedelia towards the more paranoid and introspective 70′s underground, Song Of A Gypsy takes its rightful place alongside The Doors self-titled debut, Forever Changes by Love and the recently rediscovered Sixto Rodriguez.
Listen HERE.
---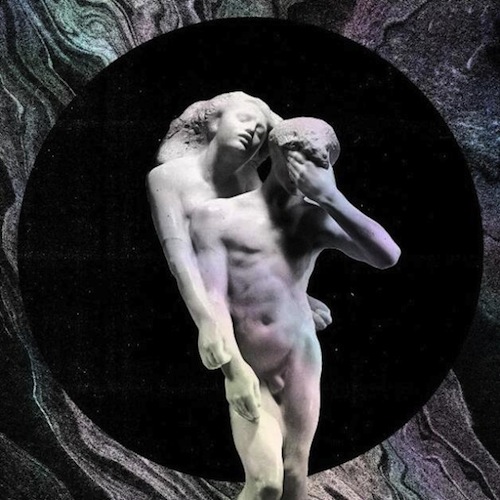 83. Arcade Fire
Reflektor
(Merge Records)
From the initial release of the limited and timed to perfection 'Refleftor' 12" with it's holographic artwork and instrumental b side you could see Arcade Fire wanted to come back at an angle. It sparkles with inventiveness and cool on every track. A sprawling, voodoo dance party for everyone.
Listen HERE.
---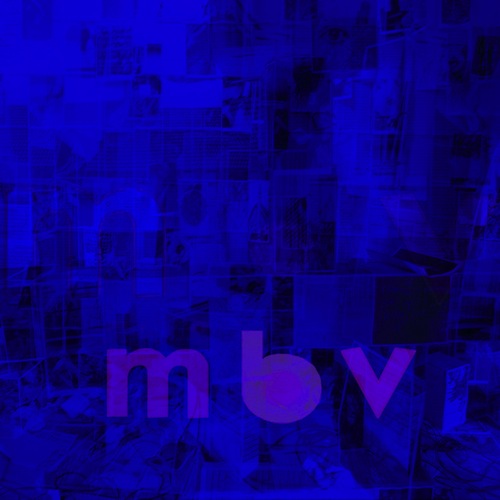 82. My Bloody Valentine
m b v
(m b v)
One of the biggest and most pleasant surprises of 2013- a new My Bloody Valentine record – and it's decent! Fitting a new record into a much loved repertoire with a 22 year gap seemed a daunting and worrying prospect for those that hold Isn't Anything and Loveless to heart. Star Wars, The Stooges, Chinese Democracy this one was not. Another victory for tone and tinnitus.
Listen HERE.
---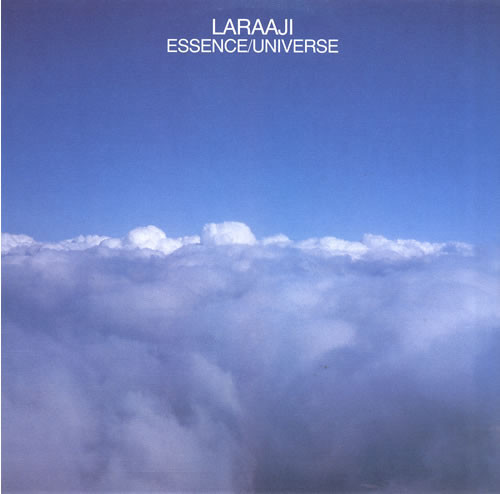 81. Laraaji
Essence/Universe
(All Saints Records)
Of the three Laraaji records to be released by Brian Eno's All Saints label this autumn, Essence/Universe is currently the only one available on vinyl. A reissue of the 1987 meditative 2-track tome, Essence/Universe captures a defining moment in the work of a man for whom life and music are one and the same. It's a sweeping introduction to the ambient pioneer's open-tuned autoharp, an instrument he's spent a lifetime developing every which way with all manner of electronic treatments.
Listen HERE.
---
Click here to see our next selection, charting numbers 80-61.