Published on
July 12, 2016
Category
Features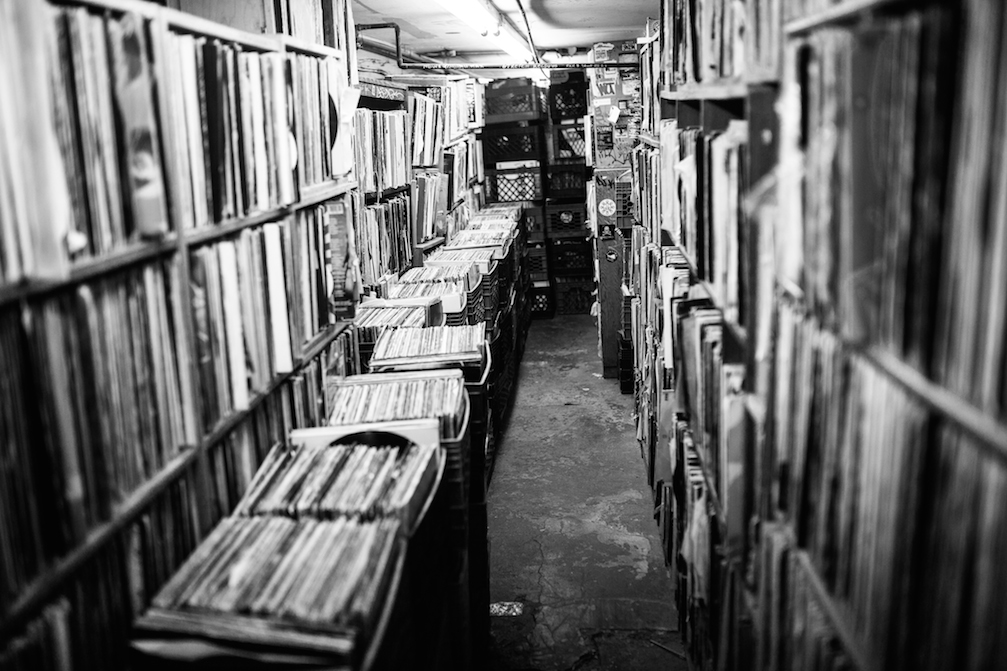 Record cemetery or digging paradise? Inkswel made a trip to cult thrift-cum-record store The Thing in Brooklyn to find out for himself.
---
Words: Inkswel / Photos: James Hartley
---
"It's where records go to die." This sentence was repeatedly thrown about before my first visit to infamous record store The Thing in New York City. Upon arrival, I could immediately see why; the very opposite of curated, it's as if someone carved a hole into a Brooklyn pavement, backed up a rubbish truck and then dumped an enormous vinyl load into the gaping abyss.
Originally opening its doors in 1996, The Thing has long been a digging favourite for New York's vinyl junkies, revered as the spot to find the $1 gems and secret digs. Thing-folklore is alive with tales of private press records mysteriously cropping up here and then being turned over for high dollar. According to some though, the store has been meticulously combed by those in the know. Apparently the goldmine is a thing of the past.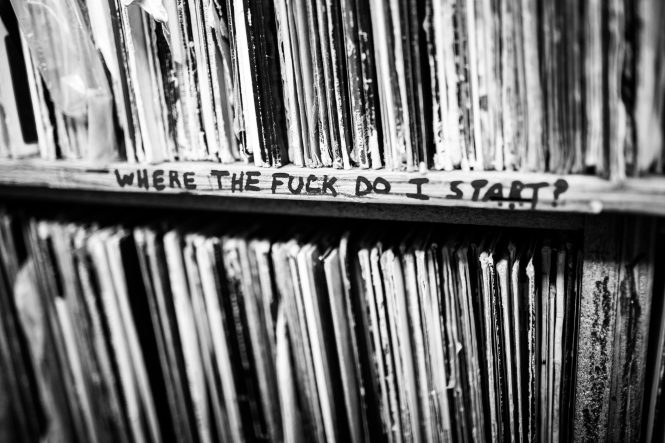 Regardless, the sheer volume of records is simply astounding. Dig hard enough, and you'll unearth the odd classic, some nice bargains and even the occasional gem. But be-warned, this store is not for the faint hearted. Within five minutes of arriving, I was covered in heavy black dust and my throat was starting to feel scratchy.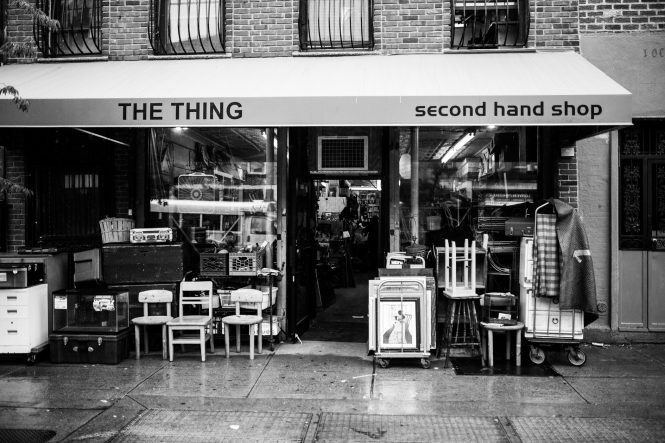 On street level, the shop gives off a trash-and-treasure junk shop vibe with its random assortment of second hand furniture, clothing, books and general items. One man's trash is another man's treasure, right? Head to the back of the store though, down the staircase and into the rather squalid basement and it's all vinyl – treasure or trash is for you to decide.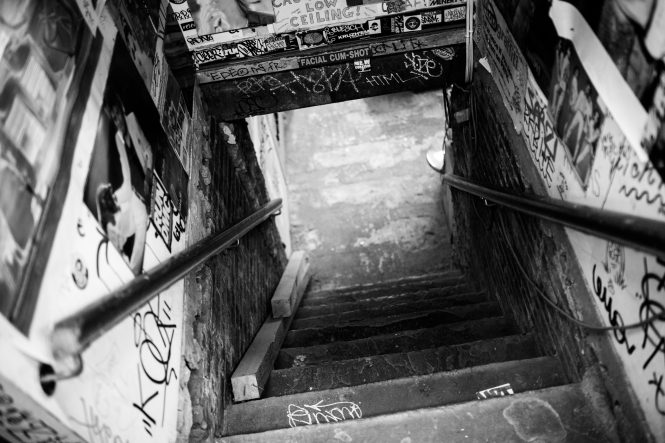 Tackling over 130,000 records is not an enviable task. Owner Larry Fischer acquires and restocks records on a weekly basis from estates, auctions and ex-DJ collections but the majority of stock is pass-me-downs from esteemed big brother A1 Records, located just across the East River water. And that's what opens the door to the odd chance of striking gold whilst digging through the dirt.
The basement area is so absurdly jam-packed; some walls are lined with record crates that block off more crates of vinyl, essentially making impossible to actually check all the stock even if you had the patience. The 12-inch section , which is about as curated as it gets, is nothing short of impressive: thousands upon thousands of disco, bad club records, '90s dancehall, '90s hip hop, old Chicago house records, rock, salsa and Brazilian and countless other styles and genres.
Judging by my relatively short visit to the store, where I managed to unearth some nice bargain bin finds, there's potential to be adequately rewarded if you spend a few hours in here with a patient mindset.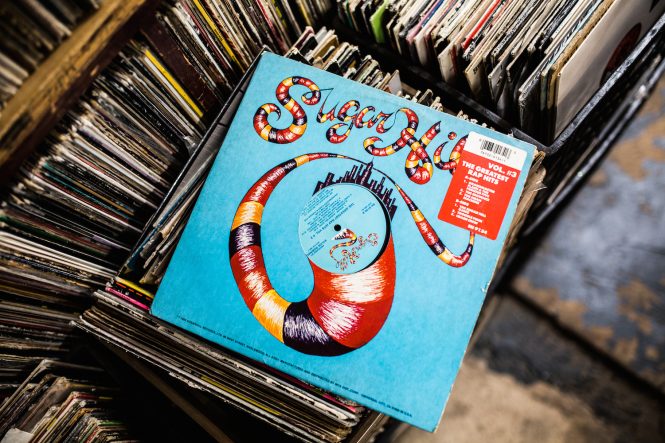 After sifting through countless Puff Daddy and Nelly 12″s, I finally came across a dope $1 '80s hip-hop record. Something very reflective of the early days in New York, Sugarhill Gang's 'The Greatest Rap Hits Vol 3' is a classic, albeit common, 12″ with some definitive early cuts. This copy was also in super mint condition, so $1 was a steal.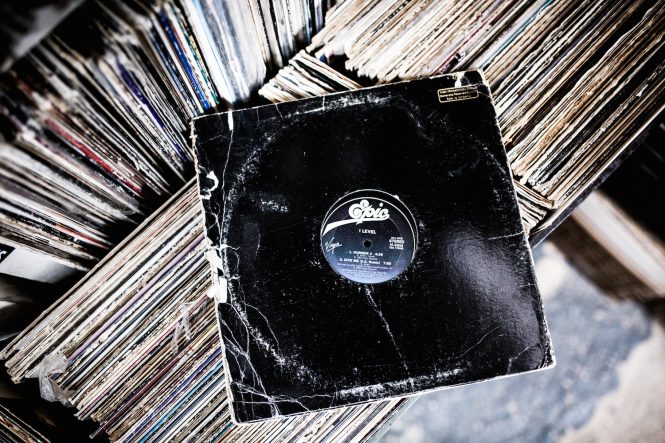 My second find was a 12″ release of UK '80s soul outfit I level, a certified gem although this copy was pretty battered. The group was known primarily for their hit song 'Give Me' (which shares the bassline of the also dope '80s joint 'Thug Rock') but this A side cut 'Minefield' is a lesser-known soul groover with a pop lean. Super nice $1 fine for '80s lovers.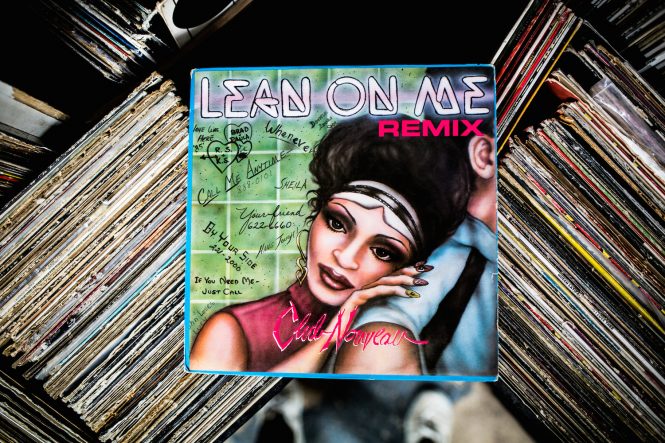 I also found a great copy of Club Noveua's 'Lean On Me', a classic break-through pop cover of Bill Withers from 1987. Club Noveau where originally called Timex Social Club, known for the cult classic 'Rumours' (check the amazing music video if you haven't already). Again, this is a fairly common '80s record, but a hugely influential one that's deeply rooted in the '80s NYC scene.
Whilst my finds were all dollar bin items, I bumped into regular customer and New York beat digger Phil Lembke who told me about one of his favourite memories of The Thing:
"I was diggin' with a friend and he pulled a tagged up copy of Salsoul's Christmas record. I looked at it and immediately recognised the tags: they were by NYC graffiti legend Lee Quinones! We looked inside the sleeve and there was a full color drawing of his crew The Fabulous Five from around 1978, as well as some private thoughts about an unsolicited love. To this day, I'm mad that I didn't find it! A huge discovery in the NYC graffiti art world."