Published on
April 25, 2015
Category
Features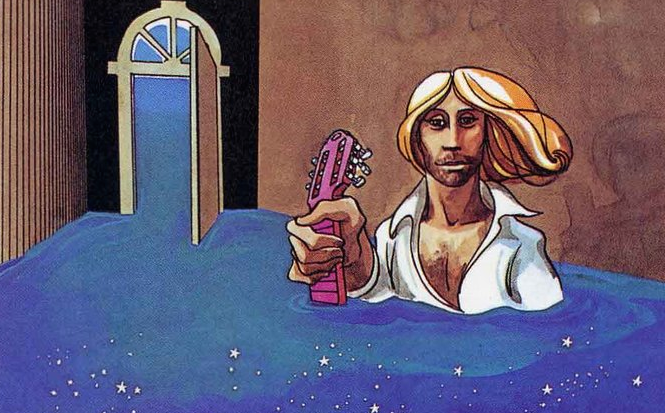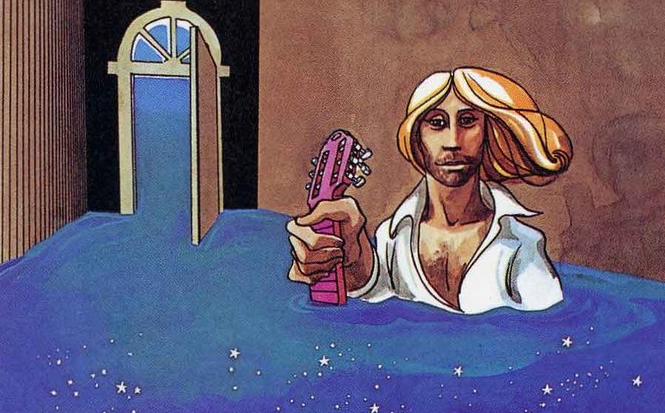 The renaissance man of Brazilian pop, Marcos Valle has enjoyed a renaissance himself under British-Brazilian label Far Out Recordings, whose most recent release sees Theo Parrish and Daz-I-Kue expertly re-working Valle masterpieces. Below Josh Tautz and Felipe Mejia of Far Out take us through the career of one of Brazil's most important artists.
---
Words: Josh Tautz & Felipe Mejia
---
Throughout his astounding six decade career, infiltrating pop, bossa nova, samba, delicate psychedelia, jazz and funk, Marcos Valle has consistently shown a dogged determination to transcend the traditions and structures of bossa nova, whilst never veering away from the movement's inherent, fundamental spirit. To some extent, his epithet 'the original Rio beach boy' is a handy one: it reflects the origin and character of his often sun-soaked sound, but expounding his importance in the lineage of Brazilian music, he is more discerningly known as 'the renaissance man of Brazilian pop'. He is indeed one the very greatest and most important composers, arrangers, writers and performers in Brazil.
Having initially made a name for himself alongside the second wave of bossa nova's pioneers in the mid '60s, just as bossa nova was beginning to catch on outside of Brazil, Valle toured and lived in the US alongside his then-wife and Anamaria (the one the crickets sing for) and the also recently emigrated Sergio Mendes, in an embryonic version of what would later become Brasil '66. The Vietnam War loomed and the threat of being drafted saw Valle return briskly to Brazil, where by this point, the unsettled political climate created by the oppressive military dictatorship, made the beautiful, sunny, carefree bossas of romance and flowers – the kind Marcos was writing in the early-mid '60s – seem somewhat puerile. Having been brought up in a wealthy family on Rio's picturesque beaches, Valle and his lyricist brother Paulo Sergio Valle had previously steered clear of socially and politically conscious lyrics. Towards the end of the '60s and into the early '70s however, Valle moved towards a more mature and introspective writing approach. This was also the point at which he began integrating rock, soul and pop into his compositions, moving him far beyond the label of a bossa nova artist.
Because of his incredible sense of melody and harmony, as well as his astute understanding of the intricacies of arrangement, Valle was hired to write music for Brazilian TV, cinema and adverts, which would be his main source of work around this time. The early '70s saw some of Valle's most adventurous work. From 1970-73, Valle released four ground-breaking and still essential albums which, musically, moved even further afield of the rhythms and sounds of bossa nova. Now incorporating progressive rock, psychedelic influences, pop, jazz, soul and cinematic arrangements, these albums would see Valle work alongside a number of massively influential Brazilian bands, including Milton Nascimento's backing band Som Imaginaro, the prog-rock band O Terco and jazz funk/ fusion legends Azymuth (a band Marcos Valle christened following a recording session together for a soundtrack).
By 1975, the military dictatorship was at its most oppressive, making living and working in Brazil increasingly hostile. Valle moved back to the US where he would reside in LA, writing songs for the likes of Eumir Deodato, Airto Moreira, Chicago, Sarah Vaughn and Leon Ware, who found a particularly strong musical affinity with Valle. Valle appears on a number of Ware's early '80s releases.
Shortly after, Valle returned to Brazil where he would draw upon the funk and soul influence from the states to release a handful of records with a more boogie/ modern soul orientated flavour, before taking a hiatus from recording. After 1983, he found it difficult to record for the next decade or so as he resented the way the music industry had changed with commercialisation and new demands curtailing his creative freedom. This was until 1994 when Marcos met Joe Davis and they recorded a track for Far Out's first Friends From Rio album.  This new collaborative partnership resulted in a new solo album, which commenced recording in 1996. Marcos Valle has now recorded four albums with the label, which all remain distinctly within Valle's authentic sound, while – as he always has – remaining decidedly open to modern influences and possibilities.
Listen to our essential Marcos Valle playlist below and keep scrolling to explore the records individually.

---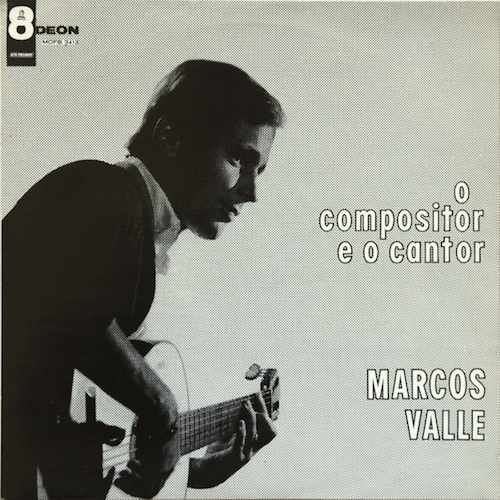 Marcos Valle
O Compositor e o Cantor
(Odeon, 1965)
Marcos Valle's second studio album. It's a hugely important one in the lineage of bossa nova and Brazilian jazz. Penned with his lyricist brother Paulo Sergio Valle, it features the worldwide hit 'Samba De Verão' (Summer Samba): one of the most covered songs in the history of Brazilian music. Marcos did most of the writing for the album at night, which shows in the gentleness and intimacy of the music, drenched in glorious string arrangements (co-arranged by Eumir Deodato). It drifts and glides beautifully on tracks like 'Preciso Aprender A Ser Só', but swings hard on 'Seu Encanto', with the help of a host of brilliant players in the ensemble, including Wilson Des Neves and Rubens Bassini of The Ipanemas.
---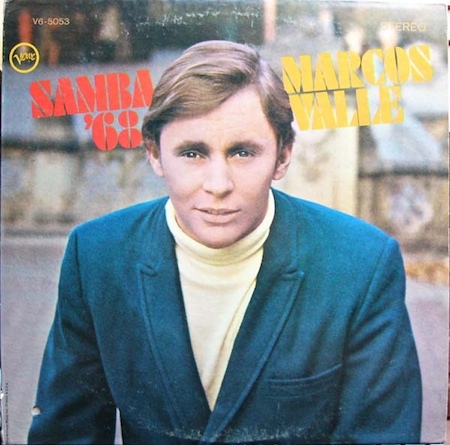 Marcos Valle
Samba '68
(Verve, 1965)
After his huge success in Brazil following the releases of his first few albums, Valle would tap into North America's taste for Brazilian music, following the likes of Jobim, Baden Powell, Sergio Mendes and Stan Getz, alongside American artists like Charlie Byrd and Herbie Mann. Released on Verve Records, Samba '68 would make Marcos Valle the brand new Brazilian star on the American scene. The album is made up of a number of his earlier hits re-recorded with English lyrics (written by Ray Gilbert) as well as new tracks like the world renowned "Crickets Sing for Anamaria". The music is vibrant pop with samba and bossa and the root, but with an unashamedly Americanised sound, undoubtedly tailored to his new audience. It's surely one of the best crossover hits of the late '60s.
---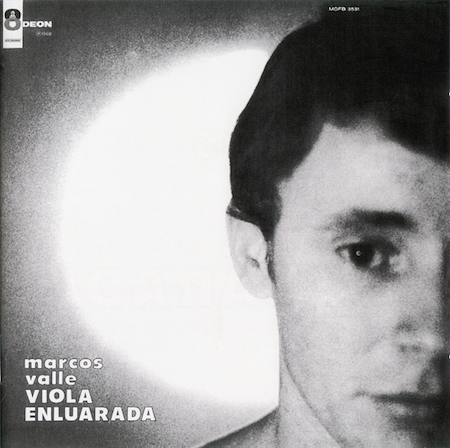 Marcos Valle
Viola Enluarada
(Odeon, 1968)
After recording Samba '68 in the US, Marcos moved back to Brazil and managed to record and release another album in the same year. Viola Enluarada was the album that launched the career of Milton Nascimento whose vocals feature. It was also the last album his then wife Anamaria Valle sang on. It's typically beautiful with spectacular string and horn arrangements throughout; "Terra De Ninguém" was recorded with the glorious, yet spooky chorus of Milton, Anamaria and Brazilian family vocal group The Golden Boys.
---
Marcos Valle
Marcos Valle
(Odeon, 1970) 
1970 self-titled album which features the legendary rock-fusion group Som Imaginario (Milton Nascimento's band). A truly ground-breaking record which brought the sophistication and sensitive beauty of bossa nova into a new modern, post-jazz context.
---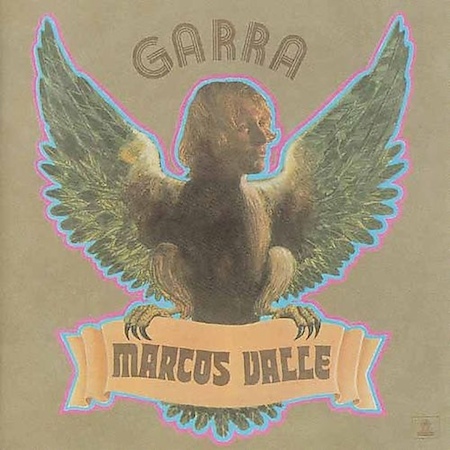 Marcos Valle
Garra
(Odeon, 1971)
A Brazilian pop masterpiece, featuring some first rate studio musicians and arrangers including Dom Salvador, Robertinho da Siva, Geraldo Vespar, Osmar Milito and Paulo Sergio Valle writing lyrics. The title track is unbelievably gorgeous baroque pop, with tight funky drums and percussion, twinkly harpsichord, lush acoustic guitar and almost gospel sounding organ and backing vocals.
---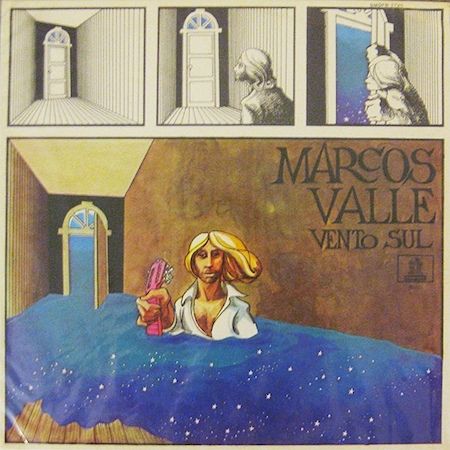 Marcos Valle
Vento Sul
(Odeon, 1972)
Following the success of Garra, during the summer of 1971, Valle retreated with a group of close friends to the small fishing village of Buzios where he composed Vento Sul. Backed by Brazilian progressive rock band O Terço, the album reflects Valle's mellow mood and shift towards a dreamy and psychedelic sound with absolute masterworks like 'Vôo Cego' and 'Deixa o mundo e o sol entrar' while retaining hints of the recent Tropicalismo on 'Democústico'.
---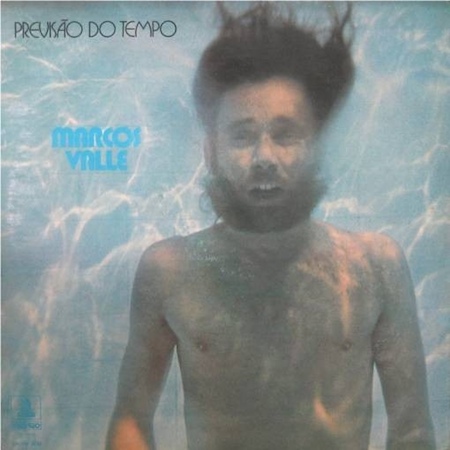 Marcos Valle
Previsao do Tempo
(1973)
With one of our very favourite bands ever Azymuth playing on the album – with the late, great maestro Jose Roberto Bertrami on Mini-Moog and ARP, Previsao do Tempo is mysterious, laid back aqua-funk (see album art). Absolutely essential!
---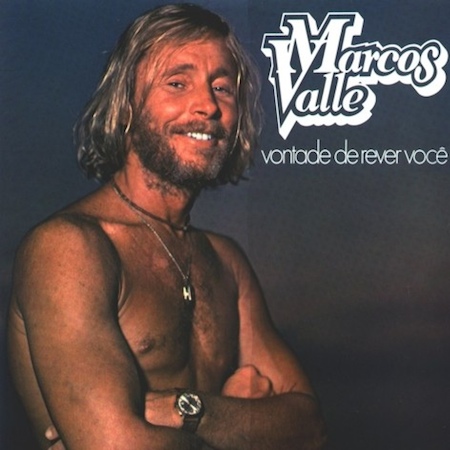 Marcos Valle
Vontade De Rever Voce
(Som Livre, 1981)
Largely a product of his time in the US, writing with Leon Ware and Peter Cetera of Chicago, Vontade De Rever Voce is the sound of Marcos Valle stepping into the '80s with full boogie funk. Echoes of Leon Ware's Rocking You Eternally album of the same year can be heard throughout, especially on 'Velhos Surfistas Querendo Voar' (that chord progression!) Oberdan Magalhães of Banda Black Rio plays sax on the album and Jose Roberto Bertrami is on Rhodes. (Essential viewing: the beach party video for Marcos' 1983 smash hit 'Estrelar', which isn't on any of the albums listed here!)
---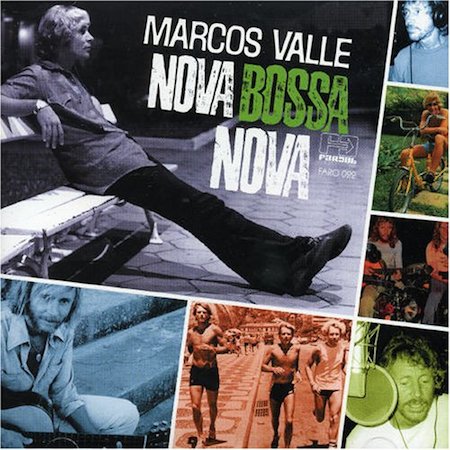 Marcos Valle
Nova Bossa Nova
(Far Out, 1997)
Up until Nova Bossa Nova, Marcos Valle hadn't released an album for well over a decade, so it was a joy to bring him back to the fore. Tight, crunchy production is courtesy of Far Out label boss Joe Davis alongside Roc Hunter. Marcos developed a new funkier sound which brought bossa bouncing back into the '90s, slotting nicely in place alongside the acid jazz movement. It captures the spirit of his early recordings with a new version of 'Frieo Aerodynamico'. Other gems include 'Bar Ingles' an instrumental jazz fusion looper with programmed beats and 'A Vontade de Rever Voce' a beautiful love ballad. It's definitely just as slick and well-produced as his '80s material.
---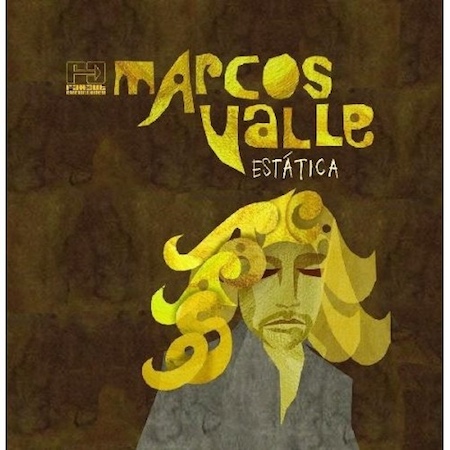 Marcos Valle
Estatica
(Far Out, 2010)
Produced by Daniel Maunick (son of Bluey of Incognito) and David Brinkworth (Harmonic 313), it offers a fresh and personal mix of the renaissance of Marcos. With the infectious jazz of 'Baião Maracatú' and the stunning duets and brass of 'Papo De Maluco' it demonstrates how he always moves with the times, continuing to experiment and always producing amazing melodies. It's as if he took all the best bits from his previous albums, the daring of Garra, the pure pop of Samba '68, the funk of Previsao of Tempo and given it wings through the orchestral arrangements that give it a real depth and vibrance.
---