Published on
March 11, 2015
Category
Features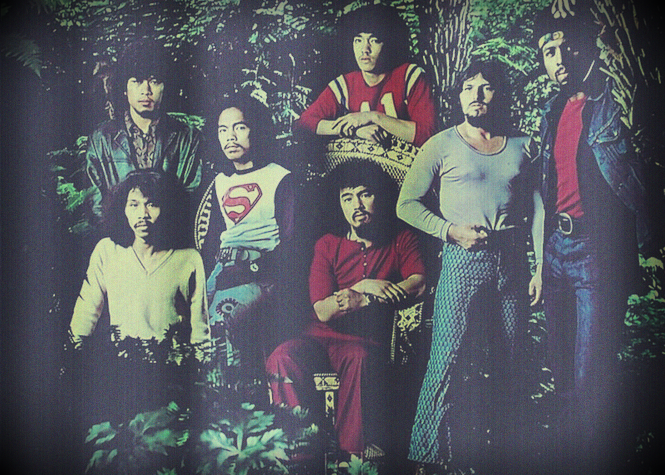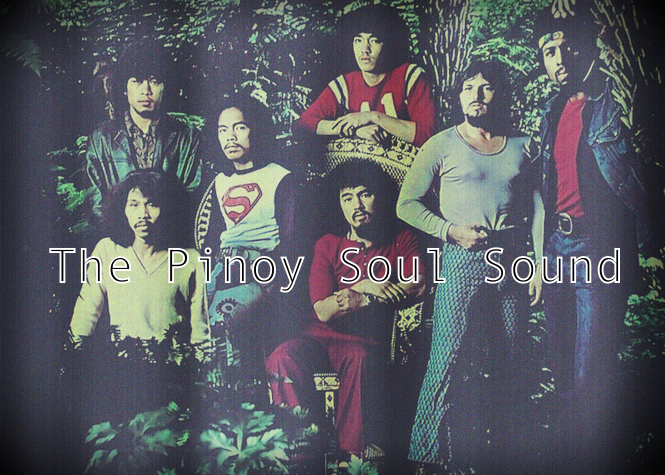 Sociology professor by day, DJ by night, Oliver Wang's forthcoming book Legions of Boom  focuses on Filipino American mobile DJ crews in the San Francisco Bay Area. Music from the Philippines and its diaspora has not (yet) been swept up in the wave of reissues and compilations celebrating the Asian continent so the mix and selection below is an extraordinary insight into the remarkably diverse Pinoy soul sound. 
---
Words: Oliver Wang
---
The recording industry of the Philippines was never was developed or prolific as other Asian nations such as Japan or South Korea. However, what they lacked in record output, they more than made up with in musicians. For most of the 20th century, Filipino players could be found touring throughout the Pacific Rim (and beyond), embracing everything from jazz to rock to soul. However, despite there being compilations devoted to everything from Thai funk to Korean psych, there's no equivalent for records involving musicians of the Filipino diaspora (let alone records specifically out of the Philippines). The 10 selections I pull out here barely scratch the surface of what's out there and I can only imagine how many others would have dozens, if not hundreds, of other titles to suggest.
Listen to the tracks in Oliver Wang's mix below and keep scrolling to check out the records individually.
Listen to an exclusive mix of 10 incredible Filipino jazz, blues and funk tracks you need to hear by The Vinyl Factory on Mixcloud
---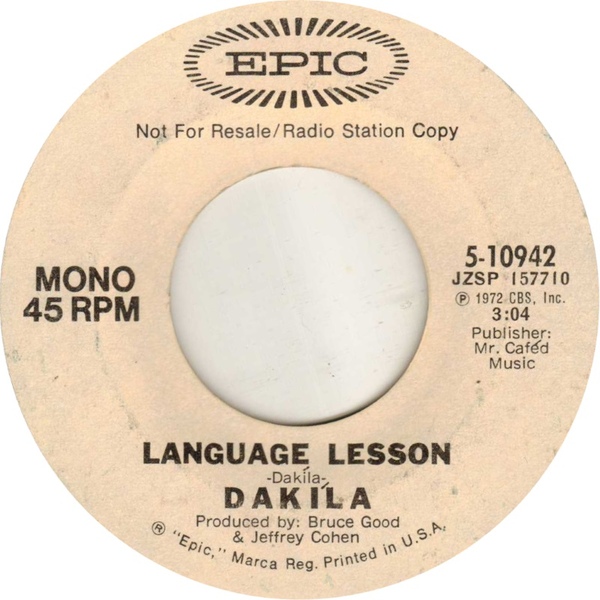 Dakila
'Language Lesson' from El Dubi
(Epic, 1972) / Buy
San Francisco's Dakila formed in the early 1970s from the core of a Filipino American Latin/jazz/rock band called Soul Sacrifice. They cut their teeth by playing popular Latin rock songs of the era (think Santana) but they caught the ear of Epic who signed to a deal c.1971/2, resulting in a self-titled album of mostly original songs. 'Language Lesson' wasn't on the LP; it only came out on promo versions of the lead single ('El Dubi') and it was a skit that somehow managed to poke fun at non-Filipinos for never having heard of the Tagalog language while also making you feel slightly uncomfortable given the racial-flavoring of its jokes. Nonetheless, it's notable that Epic wanted to foreground Dakila as a "Filipino rock" band rather than hide the group beneath a veneer of racial ambiguity.
---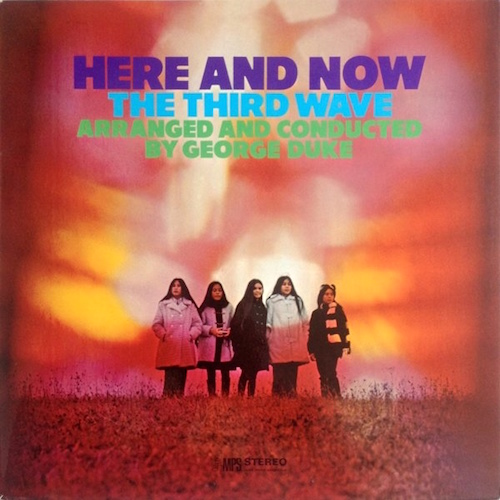 Third Wave
'Waves Lament' from Here And Now
 (MPS, 1970) / Buy
Some time circa 1967 or '68, George Duke was a fresh-from-San Francisco Conservatory pianist and budding arranger/composer and he crossed paths with the Entes: five Filipino American sisters from the Bay Area city of Stockton. Though not all were aspiring singers, Duke convinced them to form into harmony group with Duke and his trio backing them. They played the Newport Jazz Festival in the fall of '68 and a year later, were recording a debut (and lone) album for the German jazz label, MPS. I've always found this to be a mesmerising album, given the levels of harmony at play here, as well as the uber-laid back jazz fusion stylings of Duke and his players. The album is far from a one-tracker but I keep coming back to 'Waves Lament', especially as is unwinds from its more uptempo bossa-flavored opening into the more melancholy body of the song.
---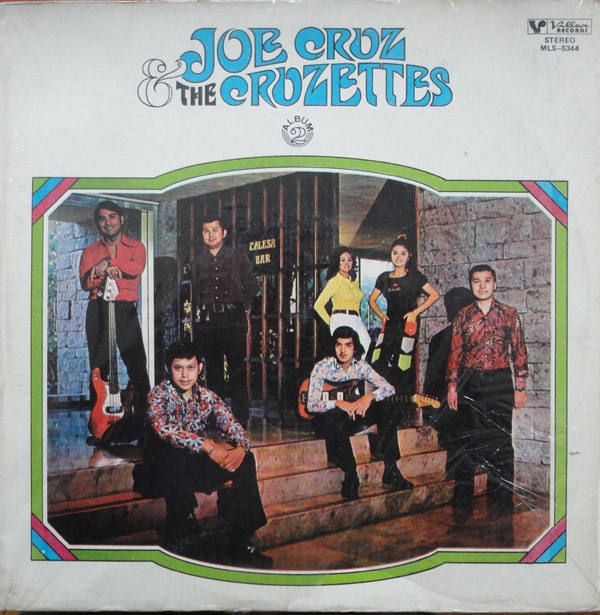 Joe Cruz and the Cruzettes
'Love Song' from At The Hyatt Regency 2
 (Villar, 1973) / Buy
Joe Cruz is from the storied "Cruz clan" whose patriarch, Tirso Cruz Sr., lead one of the most popular big band orchestras of that era. Cruz and his Cruzettes fell heavily under the sway of Brazilian bossa nova (though that influence isn't nearly as obvious on this particular album). Cruz was apparently popular on the lounge circuit in Manila since at least three of his albums are tied to local hotels (The Manila Hotel + The Hyatt Regency). At the Hyatt Regency 2 seems to be the most obscure of the bunch, possibly owing to how badly people want it for "Love Song." This is essentially a cover-of-a-cover-of-a-cover. The original is by Lesley Duncan, made famous by Elton John and then covered by Lani Hall. Cruz's versiion clearly sounds closest to Hall's (rather than John or Duncan's) version but of all the versions, it's the most soulful and funky. Just ask Action Bronson.
---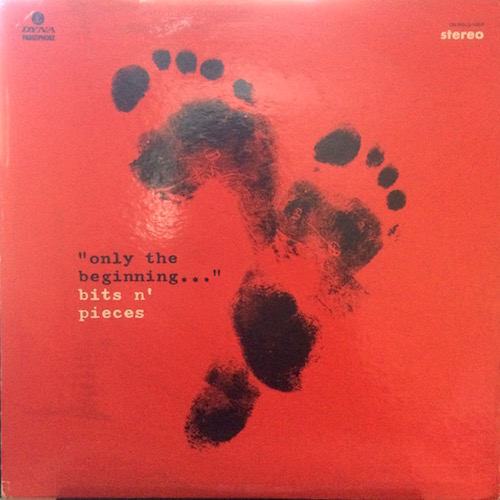 Bits N' Pieces
'Tanga Boo Gonk' from Only the Beginning
(Dyna, 197?)
This is one of the most obscure LPs I own – for a while, it was damn near un-Googleable – and like many of the other groups I've listed here, it traces back to the Manila Rock scene of the '60s. I'm guessing members of the Bits N' Pieces had ties to folks in the Bay Area because there's a strong presence of Bay-related cover songs on here, including of Tower of Power's 'Sparkling in the Sand' and even less expected, Abel's 'Music Maker'. However, for this playlist, I had to go with the band's cover of 'Tanga Goo Bonk', one of the great singles by Harvey Fuqua's underrated group, The Niteliters. (Super random but while The Niteliters' 'K-Jee' has been covered a few dozen times over, the only other cover of 'Tanga Boo Gonk' I've ever heard of is on the former Chilean holy grail album by Xingu).
---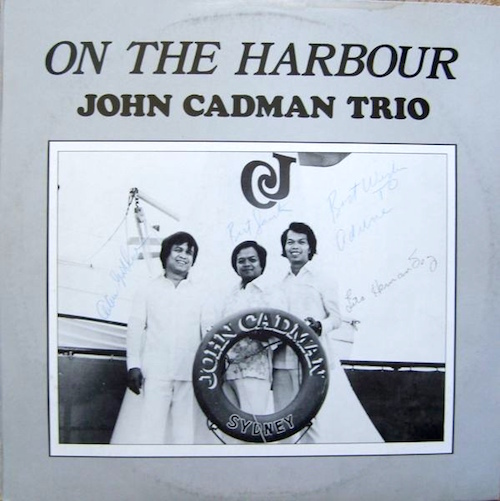 John Cadman Trio
'Humpin" from On The Harbor
(Mixdown, 1976) 
The Cadman trio all hailed from the Philippines but as traveling musicians who landed a few residencies in Australia, they ended up recording this one abroad. The fact that the Bar-Kays' 'Humpin" is on here is a real outlier considering that the rest of the playlist contains such milquetoast tracks as 'I Left My Heart In San Francisco' and 'Tie a Yellow Ribbon'. Maybe Cadman and his partners preferred the funky stuff but couldn't build a whole set around that for the Sydney yachting types. Pity – I like their take on 'Humpin" here and would glad have listened to them try their hand on a number of other early '70s funk/soul jams.
---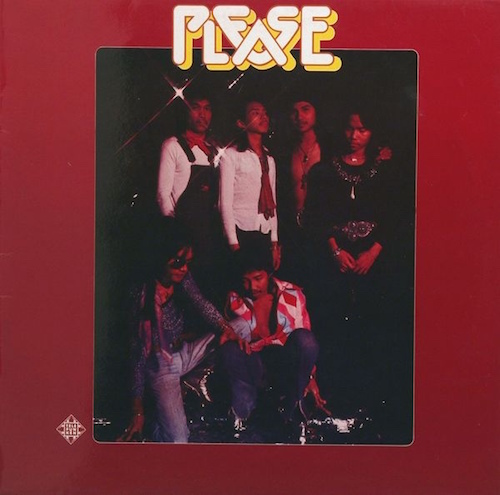 Please
"Grand Dad's Goin' Funky" from Please 
(Telefunken, 1975) / Buy
Surprisingly, for a band with two albums to its name, including one for London Records, I couldn't find much of anything on Please or its main arranger, Carlos David. I certainly can't find out how a group of Filipino musicians ended up in Germany to record AWB/Tower of Power-esque funk songs for Telefunken. Please is perhaps best known for a cover of 'Sing a Simple Song' that graced the legendary Ultimate Beats and Breaks series but I wanted to go with 'Grand Dad's Goin' Funky' because while Please recorded many cover songs, this was an original by the group members themselves.
---
Flip Nunez
'Mr. Cool' from My Own Space and Time
(Catalyst, 1976) / Buy
Nunez was a prolific piano player in the San Francisco Bay Area and though he performed throughout his life, his solo recording career was limited to just this single LP, on the Catalyist label in the mid-1970s. Many seek it out for the smoky fusion track 'See You Later', but when I first came across this in the 1990s, I was all about 'Mr. Cool', which I assumed was a cover of the Rasputin's Stash song but turned out to be a Nunez original (with him also singing on it).
---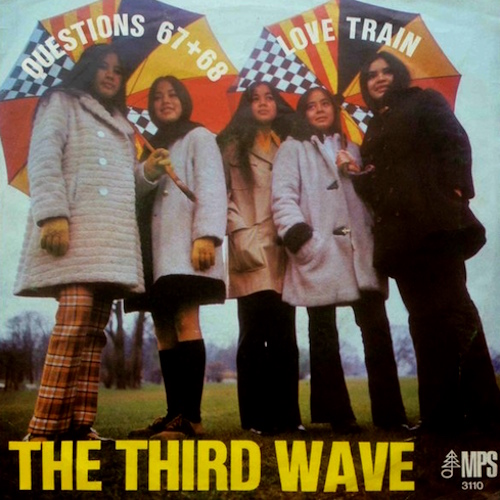 Third Wave
'Love Train' from 7″ 
(MPS, 1971) / Buy
Third Wave only released that single LP mentioned above but MPS also recorded a 7″ with a pair of non-LP songs (presumably recorded at the same session). I don't claim to understand the logic of releasing a single of non-LP cuts but believe me: I'm not complaining. 'Love Train"' is basically a straight up funk track that Duke composed (complete with drum break!) and while I think the Ente sisters' gifts were probably better with the jazz harmony tracks, I'm not mad at 'Love Train'. Oh no no no.
---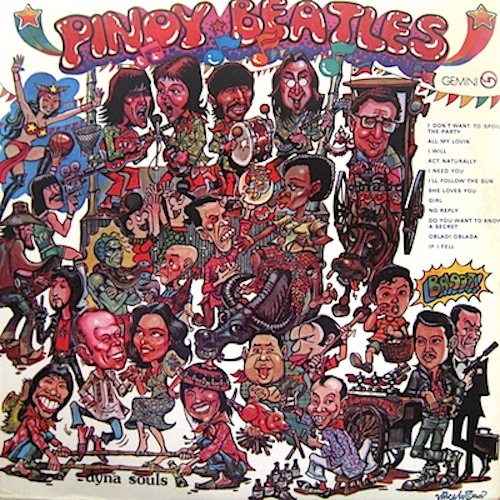 Dyna Souls
'If I Fell' from Pinoy Beatles
(Zodiac, 196?/7?)
The Dyna Souls began as the Dynasonics, one of many young '60s bands out of the Manila rock scene. Far as I can tell, they were best known as a cover band; an early single covered the Zombies on side A, the Hollies on the flip) and they recorded two volumes in the Pinoy Beatles series. While the song arrangements are fairly loyal to the originals, the Dyna Souls flipped many of the lyrics from English into Tagalog. What's great is that it seems like, in recent years, someone got the band back together.
---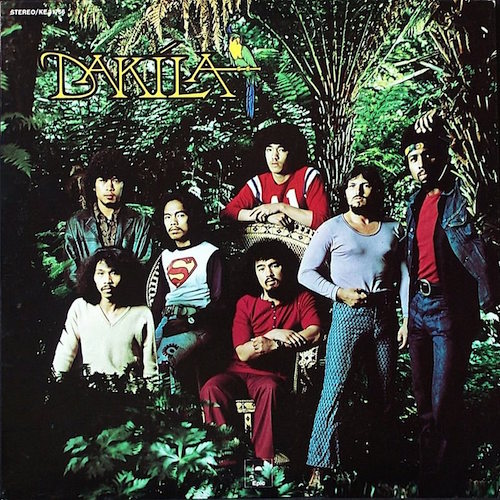 Dakila
'Makibaka' / Ikàlat from Dakila 
(Epic, 1972) / Buy
So we began, so we end. This is the first track from Dakila's actual LP, showcasing the group's full blend of latin, jazz, rock and funk influences (not to mention Tagalog lyrics). As I suggested before, it's interesting that Epic would choose to sign a non-white band, singing in Tagalog. It may be that they thought Filipino rock was going to be the next big thing in an era when Santana was blowing the hell up with his particular fusion style or maybe an A&R at Epic was just really progressive. Either way, even if Dakila never lasted beyond this LP, they (along with Third Wave) were part of an early cohort of Filipino American musicians to make the jump from the club stage to an actual record.
---