Published on
August 17, 2017
Category
Features
Where do you begin?
A tough nut to crack aren't they, The Fall? Since forming in Prestwich, Greater Manchester in 1976, Mark E. Smith and his ever-fluctuating line-up of band members have been a crucial and complex presence: a looming, snarling force in the corner who would frequently bellow across the smoke filled room to call you a prick and tell you a grim story you didn't know you wanted to hear.
With such a dense mythology, legacy and anthology, it's hard to imagine how one can possibly go in with fresh ears to infiltrate and appreciate them in 2017. But with their relevance more intact now than ever before, if not more so, and with their 32nd (!!) studio album New Facts Emerge having been released at the end of July via Cherry Red Records, it feels appropriate to try and aid in such a venture.
A confession: Until very recently I knew absolutely nothing about The Fall. Like, zilch. I'd played Fall Heads Roll to death (more on that later) but never had the impetus or the wherewithal to know where to go next. The start? More of the new stuff? Is there a greatest hits collection?
I knew that so many of the musicians I loved owed their creative lives to The Fall, from Fat White Family and Girl Band to LCD Soundystem and Franz bloody Ferdinand. But that's as much as I understood. Mark E. Smith's extensive catalogue of acerbic, genre-defining post-punk was just some pint-and-blood stained sacred text that I would have to pretend I "got" forever and ever until I died.
But then I flung myself in face first and did some digging. I listened to basically nothing but for The Fall's discography for the guts of two months and before long I became hooked, irreparably invested, and probably emotionally scarred. If I will eventually come to regret this remains to be seen.
What follows is not an article for the already dedicated fans, nor is it for folks who have seen The Fall play 88 times in all their manifestations. If you're the sort of person who has a "that time I definitely went on the lash with Mark E. Smith" story in your back pocket, you'll probably hate this. But it's in the title. This is an introduction to The Fall in 10 records, for people who want to know where best to start in getting to know them.
---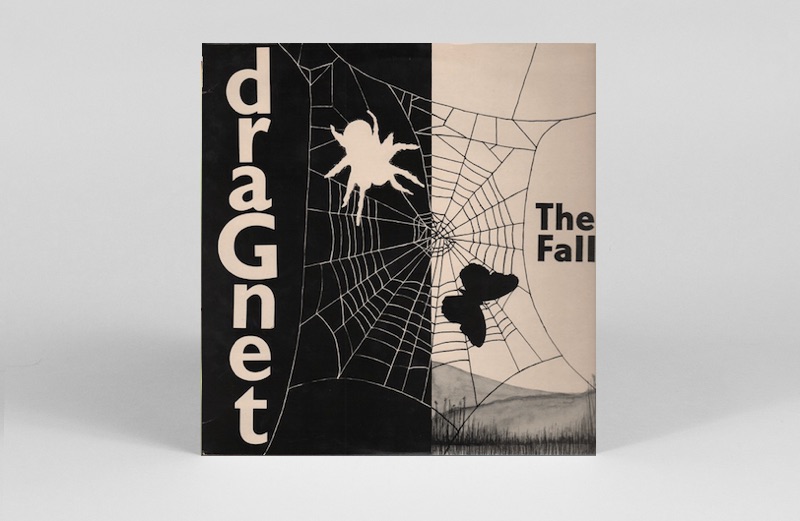 The Fall
Dragnet
(Step-Forward, 1979)
"Is there anybody there!?"
So bellows Mark E. Smith in the opening seconds of Dragnet, The Fall's second LP – more of a challenge than a question. If their debut Live At The Witch Trials from April 1979 was the dented sheet metal on which Smith's mission statement was scrawled, then Dragnet was when it was thrust into listeners' faces, jagged edges slicing at their cheeks.
A line-up change saw the recruitment of Mark Leigh on drums as well as bassist Steve Hanley and guitarist Craig Scanlon, both of whom would end up having the longest stints out of any players on Smith's conveyor belt. Ropey duelling guitars and grumbling bass gave a calamitous backdrop to Smith's yelps, lyrics veering from the disquieting and cryptic ('Your Heart Out') to self-referential spits at the music industry and its journalists. Listening to 'Printhead', one can't but feel that Smith would seethe at some half-wit writing a guide to their back catalogue, but so it goes.
---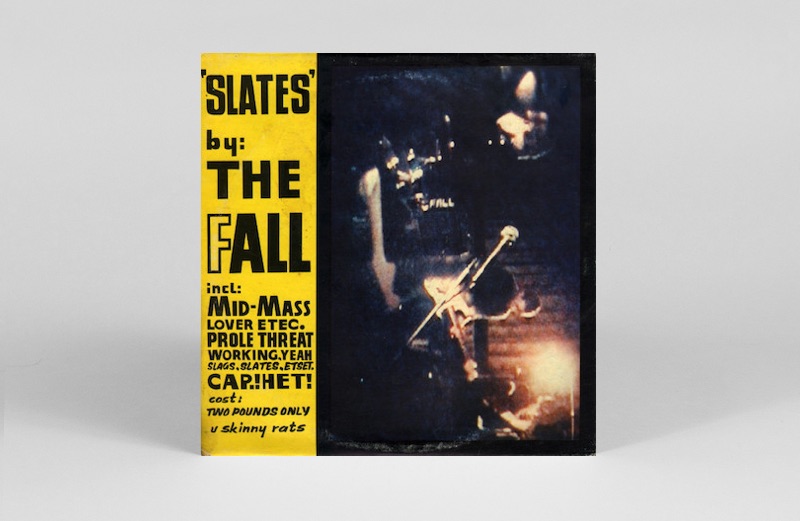 The Fall
Slates
(Rough Trade, 1981)
Slates was the band's second album on Rough Trade, released on 10″ vinyl in April 1981. It serves as a six track tasting plate that teases much of the stylistic ground they would cover in the three years leading up to The Wonderful Frightening World of… and the Beggars Banquet era. A sort of intrigue sits on this EP, as well as in Adrian Sherwood's production work. The legendary trip-hop, dub and reggae producer's influence here is subtle, but can be felt creeping in the ever-so-slightly off-time layered vocals in 'An Older Lover Etc.'s frenzied mantra. Elsewhere, the industrial, metallic sound of 'Slags, Slates, Etc.' makes Smith's feral howls all the more manic.
This 10″ also houses two overlooked aces in The Fall's tattered sleeve in the form of 'Middle Mass' and the mighty 'Leave The Capitol' (kazoo and harmonica invasions and all).
---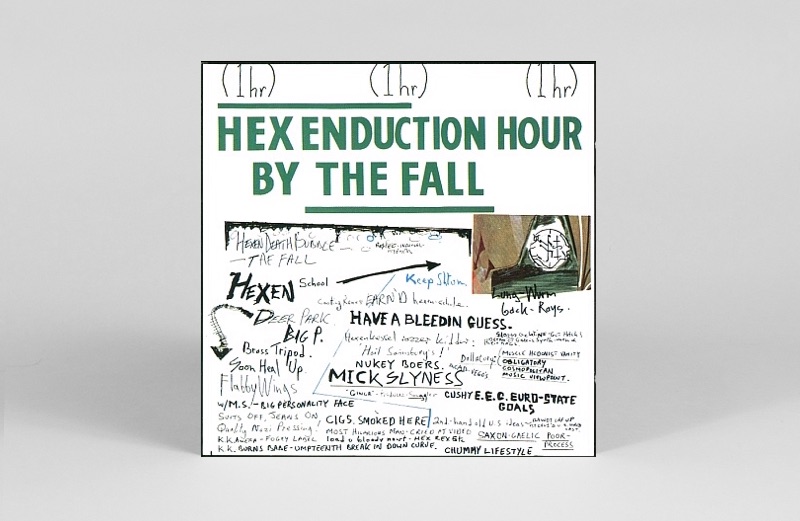 The Fall
Hex Enduction Hour
(Kamera, 1982)
Comedian Stewart Lee is a die-hard Fall fan and this here is the album what done it. It's easy to see the influence that such a record could have on someone whose career was built on the sardonic and arid. The lyrics are seeped in discomfort and bitterness yet retain a skittish energy despite that. Hex is a smirk with blood dripping from its corners.
Armed with duelling drummers Karl Burns and Paul Hanley, The Fall ventured further into the avant-garde and strange. Tense arrangements invoked the likes of Can or Neu!, particularly on 'Hip Priest' and 'Iceland', both of which were recorded in Reykjavík.
Hex is a collection of frenetic experimentation that new listeners will either relish in or recoil from. Pull yourself out of the pit after 10-minute closer 'And This Day', rattle the dust and puke from your shirt, and you may find yourself hooked.
---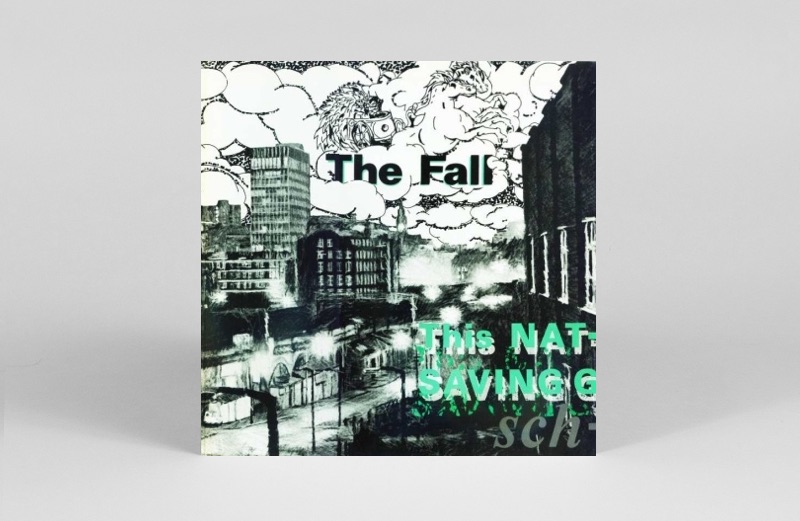 The Fall
This Nation's Saving Grace
(Beggars Banquet, 1985)
Widely deemed to be one of The Fall's finest moments and their first flirtation with mainstream chart success, This Nation's Saving Grace benefitted from the continued creative input from guitarist / vocalist (and Smith's then-wife) Brix Smith Smart.
Given her melodic and visionary input, along with that of new member and classically trained guitarist and keyboardist Simon Rogers, the sounds that emanated from this record were less saturated in poison. It opted instead for that gnarled pop sensibility only they could execute. What bitterness did of course lurk in the lyrics seemed now more surly and loutish next to the desperation of previous work. Take 'My New House' for example, an ode to the house that he and Brix had recently moved into…
"The spare room is fine/ though a little haunted / by Mr. Reagan who had hung himself at number 13"
---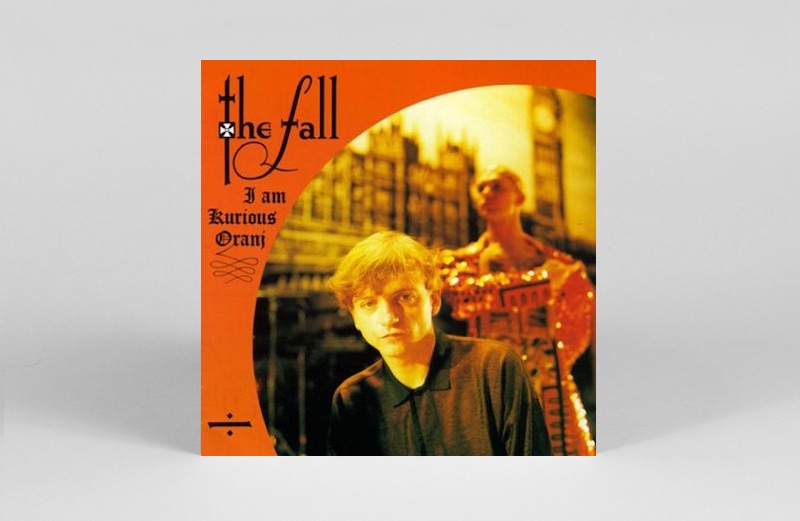 The Fall
I Am Kurious Oranj
(Beggars Banquet, 1988)
I Am Kurious Oranj is a funny one, and it is for that reason alone really that it has made it onto this list. Originally written as a soundtrack to a ballet, and with its concept hinged on William of Orange's ascent to the English throne, Mark E. Smith had reign on this outing to play with mythology, history and contemporary commentary in his own uniquely crazed way. Like a marvellous papier-mâché you just know was stuck together with phlegm.
Case-in-point: 'Dog is Life / Jerusalem' is a growling highlight comprised of three lyrical movements: a scratchy spoken word commentary on servitude, a maligned rendition of an English hymn, and a climactic, motorik finish with a repetitious lyrical ousting of the government.
Despite it being a curious (sorry) member of The Fall catalogue, I Am Kurious Oranj has some standout moments, from the near mesmeric 'Bad News Girl' to the earworm that is 'New Big Prinz'.
---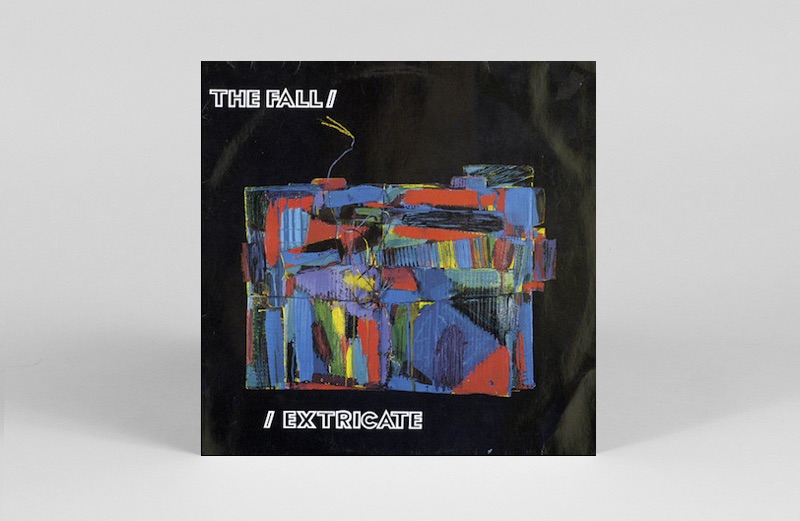 The Fall
Extricate
(Fontana, 1990)
Extricate is as close to a "break-up" album as The Fall have ever come – though I'm sure saying so will make the most loyal followers bay for this writer's blood. The first record to be released following Brix's divorce from Smith and her departure from the band, Extricate's sound is devoid of the melodic sensibilities she had provided, with dour, severe minimalism working its way back to the fore.
Lyrically there is, dare it be said, a tenderness amid the venom in tracks like 'Sing Harpy' – "She gripped me like a hawk / Her talons were quite famished" – and on, arguably the most delicate moment to be found in any Fall album, 'Bill Is Dead'.
It's also the point at which the group's eventual ventures into a "dance" sound started to peek through. 'Telephone Thing' is an infectious slice of theatrical dub while 'Black Monk Theme', with its skipping CD vocal trickery and organs, is a Cardiacs reminiscent highlight.
---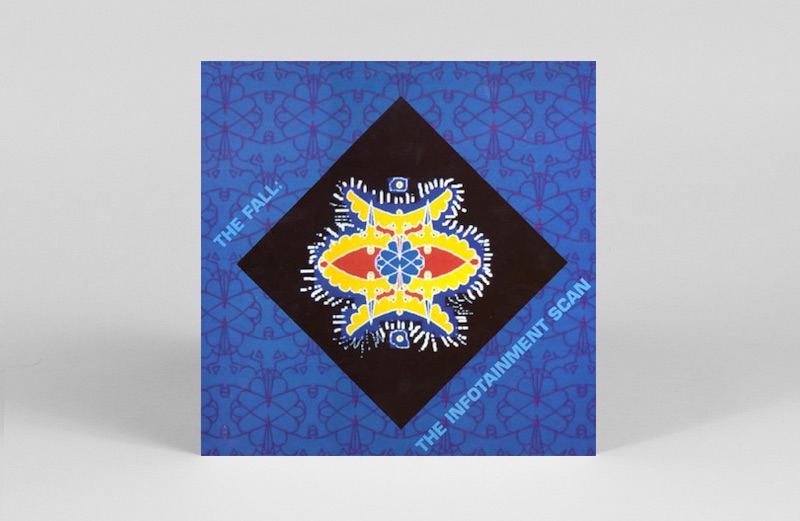 The Fall
The Infotainment Scan
(Permanent Records, 1993)
Amid line-up shifts, stylistic leaps and label changes, there is not a soul alive who can say that Mark E. Smith and co. ever do anything other than what they damn well please. There are few places in the Fall oeuvre where this is more obvious than on The Infotainment Scan with its fantastic Sister Sledge cover and uncharacteristically summery version of Steve Bent's famously terrible 'I'm Going To Spain'.
Lyrically there is no shortage of zingers either. 'Glam-Racket' is chock with dig after dig at the brands of flavourless gobshite one still encounters walking around London's more bougie, hip districts – "You are working on a video project / You hog the bathroom."
Meanwhile, 'Past Gone Mad' is home to arguably the most powerful lyric Mark E. Smith ever wrote:
"And if I ever end up like U2 slit my throat with a garden vegetable."
---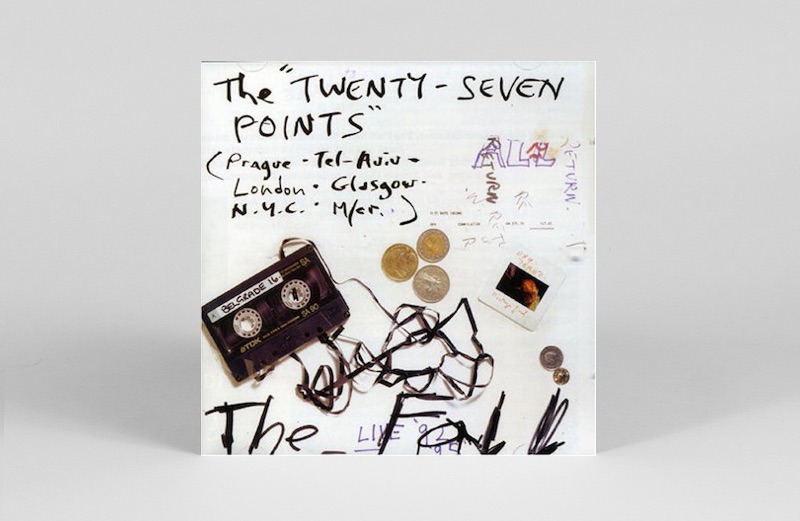 The Fall
The Twenty-Seven Points
(Permanent Records, 1995)
It felt important to include a live collection – of which there are many – on this list. The reason The Twenty-Seven Points makes the cut is not only down to it being a reasonably varied spread of material from 1991 to 1995, but also the sheer cheek with which it was put together. There's an intro chucked into the middle of the first side, a 47-second rendition of 'Idiot' during which Smith says "back in two minutes," and just leaves the stage. It's an ugly mess defined by its contrary structure. And that's where the fun is.
We may have a great live version of 'Bill Is Dead', but we also have Smith stringing together a few jokes so he can get his hands on his friend's dictaphone. It's those moments where the strange world of The Fall is opened up a little and where the mythology starts to become all the more appealing a thing to venture into.
---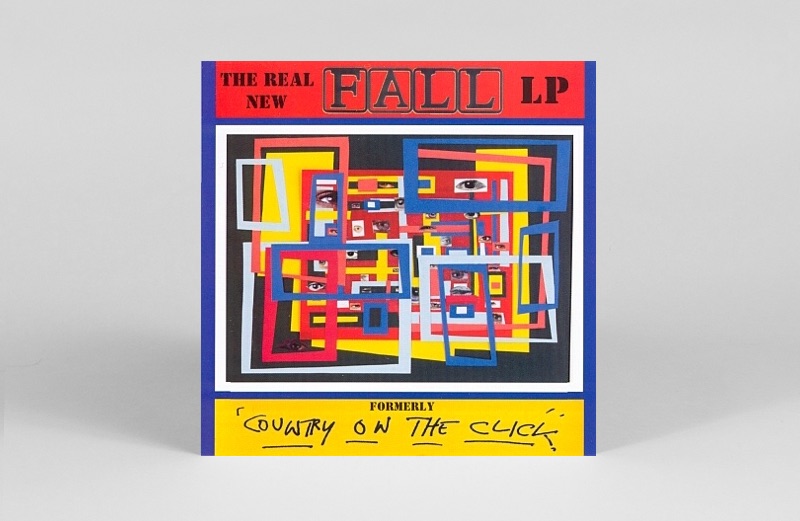 The Fall
The Real New Fall LP (Formerly Country On The Click)
(Action Records, 2003)
By the time Real New Fall LP rolled around, the band's position in the annals of British music was so secured and revered that the way they were perceived was leagues apart from how they would have been even 10 years prior. Yet it seemed remarkable that The Fall could still exist at all. Members now were Ben Pritchard, Jim Watts and Dave Milner as well as Elena Poulou (Smith's then, and current, wife) on keyboards and backing vocals.
The Real New Fall LP stands as a "late stage" outlier with 'Mountain Energei' a universally loved highlight and 'Theme from Sparta F.C' acting as the theme song to BBC's Final Score sports show for a while.
'Contraflow' somehow succeeds despite sounding dangerously close to your pissed uncle doing Korn Karaoke. The cover of Dean Martin's 'Houston' is strangely poignant, and while 'Mike's Love Xexagon' does nothing but make the listener feel sea sick… it beckons you back again and again.
---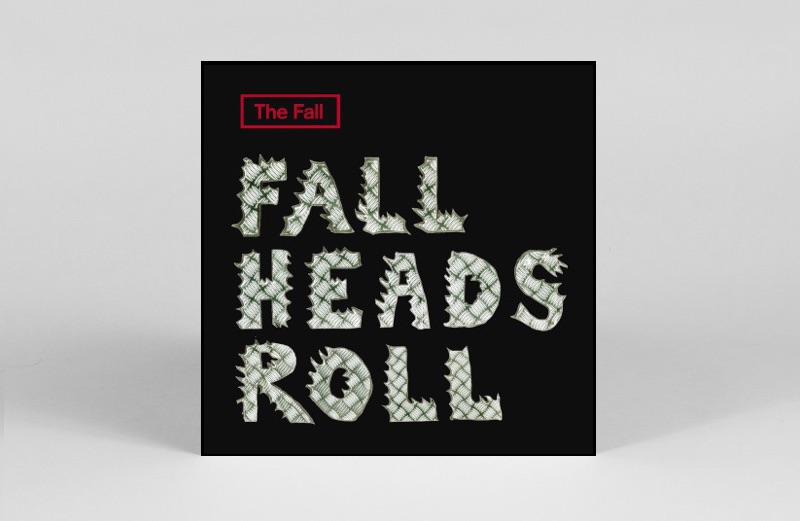 The Fall
Fall Heads Roll
(Slogan, 2005)
It was only a couple of years ago that I gave in to the pressure coming from all sides and checked out The Fall. It was a video of 'Blindness' being played on Jools Holland. There was Mark E. Smith: suited, wearing one black leather glove, slouching about as the chugging, earthquake rhythm section bet seven shades of shit out of the studio audience.
In the clip, he saunters over to Poulou's keyboard, nonchalantly moves her aside and just starts playing the melody completely wrong. Once he starts singing – I say singing here – it sounds like the muffled panic you might hear through a closed door that makes you immediately call the police. It was terrible. It was awesome.
Anyway, 'Blindness' is on Fall Heads Roll and is the ideal representative of an album that is loaded with beefy guitars and bass, hectic drums, arrowshot keys and Mark E. Smith doing what Mark E. Smith does best, just shy of 30 years after forming the band.
Also, Pritchard, Trafford, and Birtwistle were booted out of the band mid-US tour in 2006. Because of course they were.