Published on
February 25, 2015
Category
Features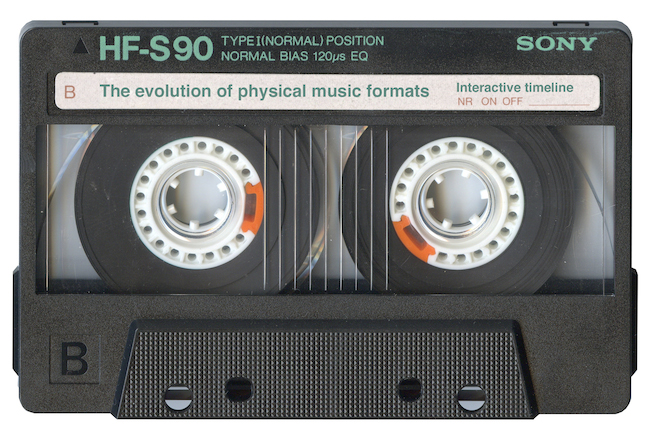 A celebration of the physical music format.
Get physical with our interactive timeline which charts the evolution of tangible formats from Edison phonographic cylinders through various iterations of the vinyl record, onto magnetic tape and cassettes before finally plunging into the world of digital and optical discs.
A quick caveat: this is by no means a completely comprehensive catalogue of formats – head to the Museum Of Obsolete Media for that – instead we've cherry-picked formats for their impact and influence on the way we consume and record sound and/or for their uniqueness and originality in design. Likewise, before speeds and sizes were standardized in the late twenties, early gramophone records took many shapes and were developed on an almost yearly basis. For simplicity's sake we've stuck to its first appearance as a nod to the rest.