Published on
March 30, 2016
Category
Features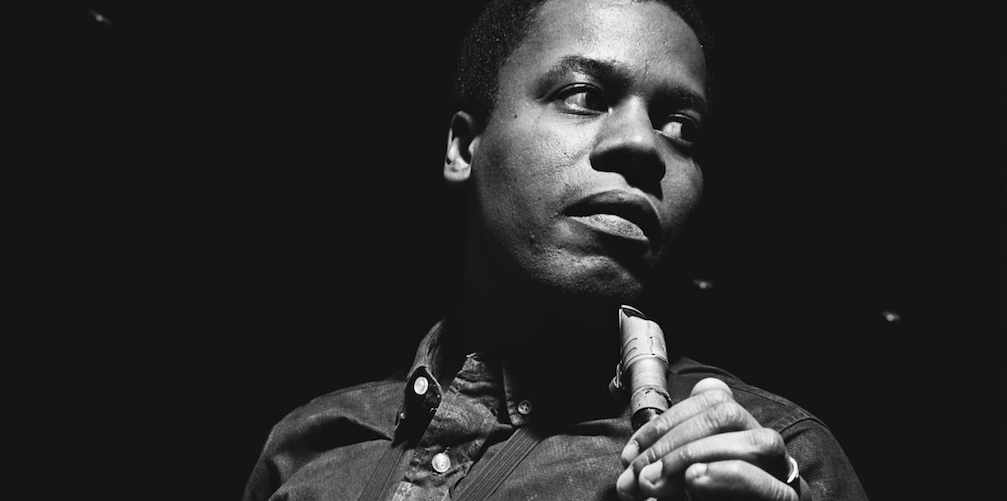 While his Blue Note opus Speak No Evil turns fifty this month, Wayne Shorter's sound has reached way beyond the structures of straight-ahead jazz. At home in fusion, rock and Brazilian contexts, the saxophonist has one of the most impressive resumés in music and a catalogue all collectors worth their salt should be aware of.
---
Words: Cole Ritchie
---
1964: Backstage at a Jazz Messengers gig, the group's drummer and leader Art Blakey nervously picked up a ringing phone. On the other end, a raspy voice asked to speak to Wayne Shorter. Blakey knew what that meant: Miles Davis wanted his prized saxophonist for his own band. Miles had been trying to rebuild his quintet ever since John Coltrane's departure in 1960 and though he had gathered an impressive collection of young, dynamic musicians—pianist Herbie Hancock, bassist Ron Carter, and 18-year-old drumming wunderkind Tony Williams, the tenor spot had been difficult to fill. So Miles set his sights on Wayne. And Miles always got what he wanted.
Shorter, a Newark-born, NYU-educated, film and comic book enthusiast, combined prodigious talent with a childlike interest in the world. His compositions are sphinx-like, filled with idiosyncratic rhythms and surprising harmonies, and require even the greatest jazz musicians to consider how best to navigate the unexpected difficulties of his music. Shorter's eventual addition to Davis' group would provide the missing piece for the Second Great Quintet, an ensemble that arguably stretched the possibilities of the straight-ahead jazz combo as far as they could go.
Yet, his contributions far exceed his work with Davis. Shorter's flexible musicianship allows him to effortlessly play bebop, fit seamlessly into jazz-rock and Brazilian-inspired contexts, and create some of the most captivating small group music of the modern jazz scene. To get an idea as to why the 82-year-old Shorter is one of the most vital living jazz composers, here is a representative, but by no means definitive, survey of recordings showcasing some of the highlights from a career that extends over half of a century.
---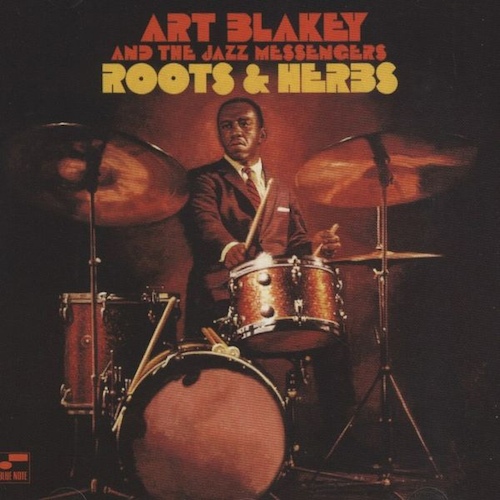 Art Blakey & The Jazz Messengers
Roots and Herbs
(Blue Note, 1961 [Released 1970])
One year after joining Blakey's Messengers, Shorter proved himself to be indispensable. Unlike Blakey's usual practice of featuring charts from multiple band members, Shorter's compositions dominate this album. Roots and Herbs demonstrates the tight horn orchestration Shorter could accomplish with just himself and trumpeter Lee Morgan, with whom he would record several times until Morgan's tragic death in 1972. The opening track, 'Ping Pong', showcases Shorter's gift for unique and astonishing harmonic movement as well as the rehearsed tightness of the Jazz Messengers, one the most storied ensembles in jazz history.
---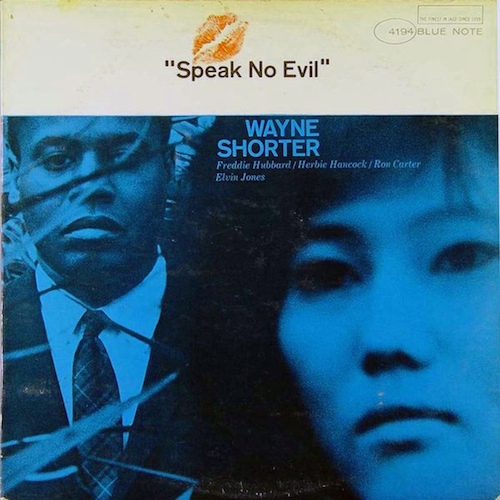 Wayne Shorter
Speak No Evil
(Blue Note, 1965)
Between 1964 and 1970, Shorter recorded 11 albums for Blue Note Records as a leader, each of which subtly highlights his compositional creativity. Speak No Evil combines a Messenger-style hard bop with the sonic adventuring that would define his reputation with Davis. It also relates Shorter's gift for evocative inspiration: in his liner notes he explains that "I was thinking of misty landscapes with wildflowers and strange, dimly-seen shapes – the kind of places where folklore and legends are born." Tracks like 'Fee-Fi-Fo-Fum', 'Dance Cadaverous', and 'Wild Flower' all corroborate his vision. 'Infant Eyes', written for his young daughter, remains one of Shorter's most hauntingly beautiful ballads.
---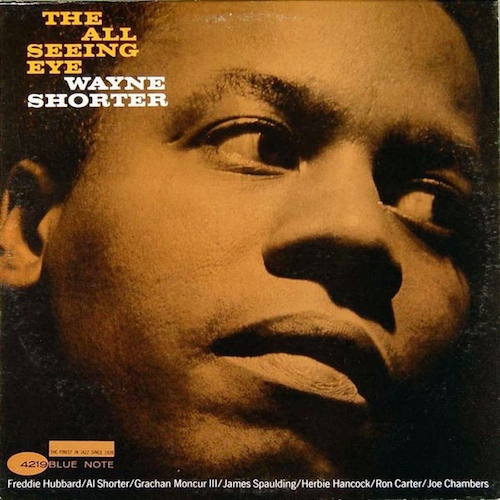 Wayne Shorter
The All-Seeing Eye
(Blue Note, 1965)
The All-Seeing Eye offers an atmospheric, free form approach to jazz. Shorter sought out musicians who were attuned to the avant-garde including his brother Alan (flugelhorn). Recorded less than a year after Speak No Evil, this album is more openly conceptual than its predecessor: according to Nat Hentoff's liner notes, the music "depicts God looking over the universe before His act of Creation". The All-Seeing Eye moves through tracks like 'Genesis', 'Chaos', and 'Mephistopheles', crafting the sense that the album should be considered philosophically as well as musically.
---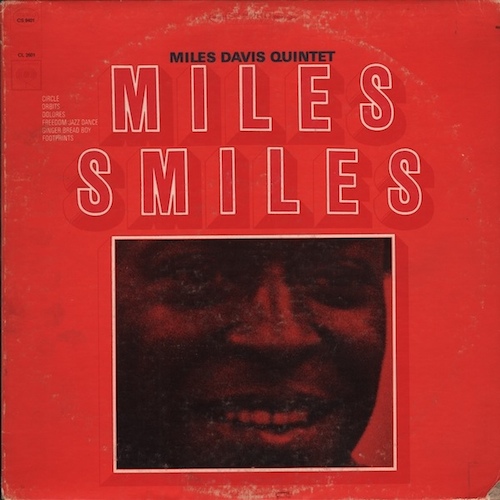 Miles Davis Quintet
Miles Smiles
(Columbia, 1967)
Davis was baffled by Shorter's compositional methods. After locking himself away in his room away from the usual jazz lifestyle while on tour, Shorter would politely hand Davis these remarkably challenging new charts that would immediately dominate the Second Great Quintet's repertoire. Miles Smiles, the quintet's second studio album, features three such works: 'Orbits', 'Footprints', and 'Dolores'. Though Shorter had previously recorded 'Footprints' on Adam's Apple for Blue Note, it is this version, with the written triple meter cutting against Williams's polyrhythmic drum patterns, that has helped make this piece arguably Shorter's most significant contribution to the jazz canon.
---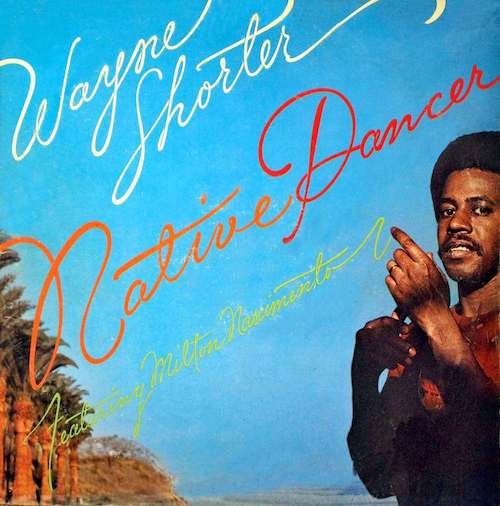 Wayne Shorter Featuring Milton Nascimento
Native Dancer
(Columbia, 1975)
Shorter's collaboration with Brazilian musician Milton Nascimento. Known for his ethereal falsetto, the fluidity of Nascimento's Portuguese effortlessly integrates with the sound of Shorter's soprano saxophone and Hancock's electronic pianos. Shorter's contributions on Nascimento's 'Ponta de Areia' and 'Miracle of the Fishes' are particularly inspiring, while his own 'Ana Maria' and the grooving 'Beauty and the Beast' take this record beyond an exceptional Brazilian-jazz fusion album to an unqualified masterpiece.
---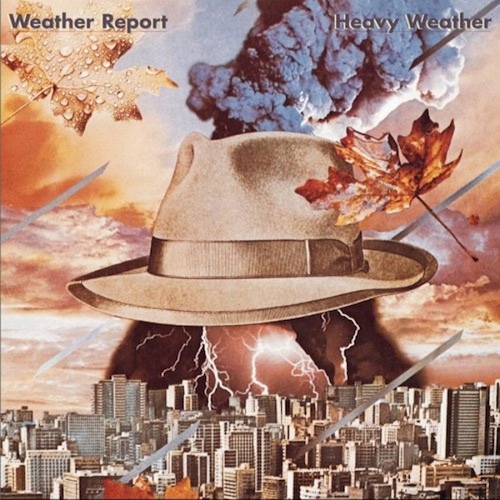 Weather Report
Heavy Weather
(Columbia, 1977)
Shorter and Austrian-born keyboardist Joe Zawinul, another alumni of Davis's electronic bands, co-founded Weather Report to further explore the synthesis of jazz and rock. For Heavy Weather, their most commercially successful album, Shorter contributed two tracks — 'Harlequin' and 'Palladíum' — but it might be on the ballad 'A Remark You Made' that best exemplifies how Shorter mixed with Zawinul and bassist/force-of-nature Jaco Pastorius to create a sound that could satisfy both jazz and rock sensibilities.
---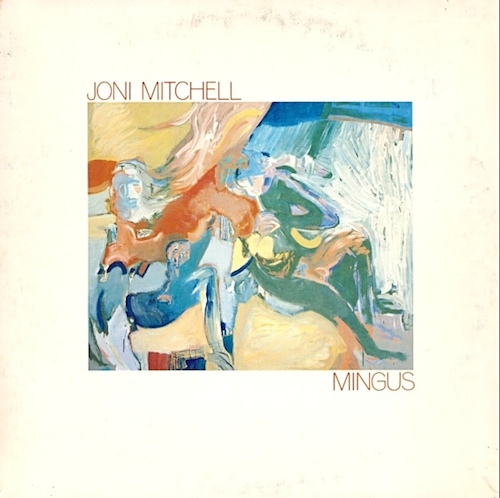 Joni Mitchel
Mingus
(Asylum, 1979)
Shorter's work in jazz/rock combinations allowed him opportunities with non-jazz musicians. No collaboration was as fruitful as his work with Joni Mitchell. On Mingus, Mitchell employs Shorter and a host of other jazz musicians — notably Pastorius and Hancock — to produce a mesmerizing tribute to the iconoclastic bassist Charles Mingus. The album's final track, 'Goodbye Porkpie Hat', originally written by Mingus in memoriam to saxophonist Lester Young, is here repurposed through Mitchell's new lyrics and the spontaneous accompaniment from Shorter & co. to bid farewell to the larger-than-life bassist.
---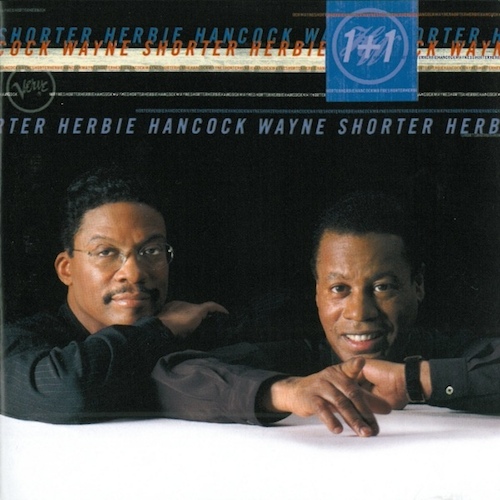 Herbie Hancock, Wayne Shorter
1 + 1
(Verve Records, 1997)
Shorter's soprano saxophone, once necessary to cut through the dense electronic textures of Miles's electric bands and Weather Report, instead supplies an intimate setting on 1 + 1. It's only fitting that for the album viewed as Shorter's return to acoustic jazz that he again turns to Hancock, an electronic jazz pioneer in his own right. Their interplay is impeccable, a communication between old friends. Of particular note is the album's second track, 'Aung San Suu Kyi', an homage to the Burmese politician, civil rights activist, and Nobel Prize winner that would earn Shorter a Grammy for Best Instrumental Composition in 1998.
---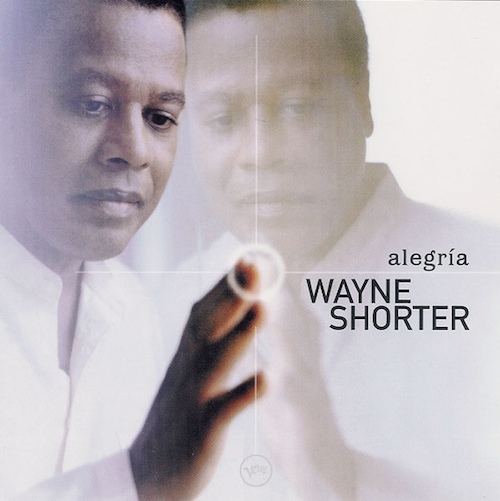 Wayne Shorter
Alegría
(Verve Records, 2003)
Far and away his most eclectic album, Alegría consistently shifts between expansive, extemporaneous performances with his acoustic quartet (with pianist Danilo Perez, bassist John Pattitucci, and drummer Brian Blade) and chamber orchestra style arrangements. Shorter's recasting of his original 'Orbits' for wind quartet, cello, and jazz rhythm section breathes new life into the decades-old composition. He also returns to Brazilian music with 'Bachianas Brasileiras No. 5', a fascinating arrangement of Heitor Villa-Lobos's composition for soprano and cello orchestra that features Shorter improvising against a cello and later himself.
---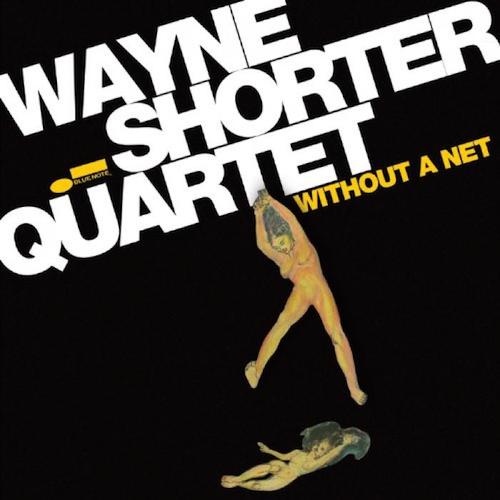 Wayne Shorter Quartet Featuring Danilo Perez, John Patitucci And Brian Blade
Without a Net
(Blue Note Records, 2013)
The Wayne Shorter Quartet returned from an 8-year recording hiatus to produce an album which, as the title slyly alludes, is a collection of live performances. That the majority of his recorded releases with this quartet are live recordings reveals that Shorter views the strength of this ensemble to be the energy created while on tour. Shorter, who turned 80 the year this record was released, shows no signs of slowing down. The centerpiece of the album is 'Pegasus', 23-minute back-and-forth between an orchestrated composition featuring the Imani Winds and the free-wheeling improvisation heard on the other tracks. It might seem out of place at first but as soon as Shorter begins to improvise around the unique structure, 'Pegasus' reveals itself to be yet another image of his limitless imagination.
---
Photo: Wayne Shorter photographed by Francis Wolff at the 1964 session for Lee Morgan's "Search for the New Land" / Courtesy of Blue Note Records