Published on
October 1, 2013
Category
Features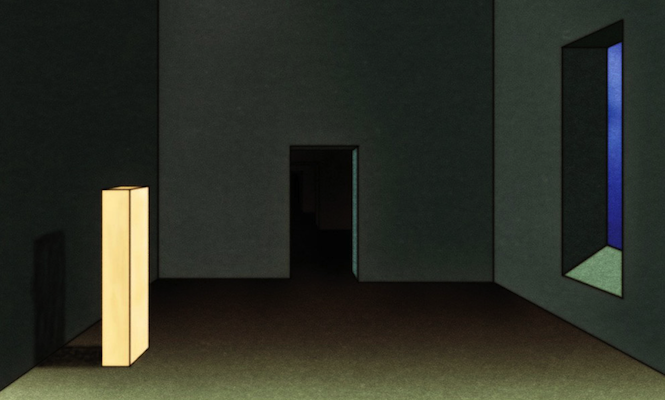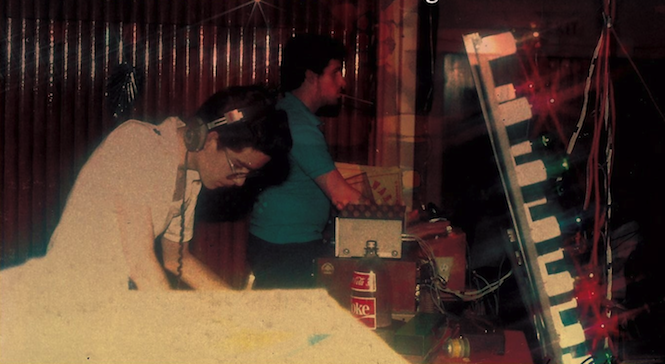 Crucial additions to any collection, we round up the most essential new releases, reissues, first pressings and box sets from the last 30 days. Look out for a brace of lost soulful rarities by Rokk and Aurra, a then-and-now primer to ambient music in the guise of Aphex Twin and Oneohtrix Point Never and a charming back-to-school oddity from Jonny Trunk.
---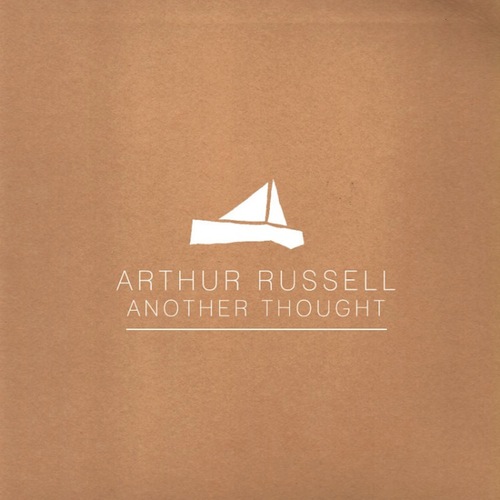 Arthur Russell
Another Thought
(Arc Light Editions)
First time ever on vinyl, Arthur Russell's posthumous Another Thought spans the breadth of the seminal New York cellist and composer's grand repertoire, joining the dots between Russell's avant-garde compositions and demanding dancefloor productions. Highlights that have become cult classics in their own rights include the delicate leftfield pop of "How We Walk On the Moon", "A Little Lost" and "Keeping Up" and the sprawling disco epic "In The Light Of The Miracle".
---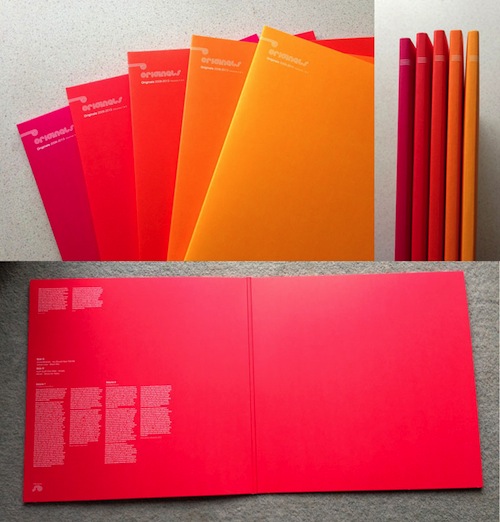 Various Artists
Originals
(Claremont 56)
Crate diggers' label of choice Claremont 56 have been a depository for below the radar conversation between like-minded rare boogie and alternative dancefloor fanatics for five years now, amassing ten limited edition CD releases compiled for and by the world's most sought after collectors and DJs. The lavish box set collects two tracks from each in the Originals series, making twenty hens-teeth rarities available on vinyl for the first time.
Listen to Sons of Wonder – 'Fire On Me'
---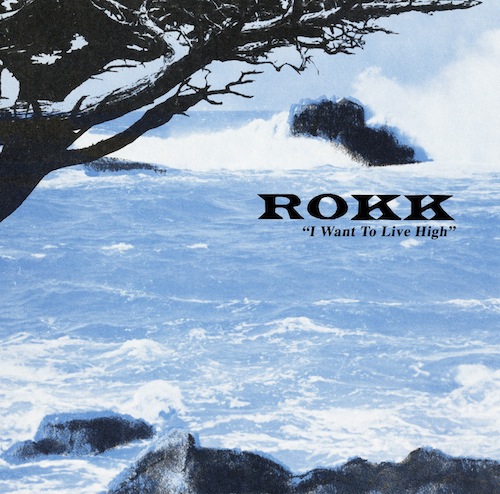 Rokk
I Want To Live High
(Numero Group)
"Too soulful for its disco-era release date", Rokk's I Want To Live High joins the growing list of excavated gems otherwise known as "debut albums that never were". Shelved in the wake of the band's solitary 7" "Patience" – a stripped down disco-soul classic with a flamboyant flute break to die for – I Want To Live High is a stoned yacht soul picnic of lush psychedelia and mid-tempo jazz-funk; a homage to the melancholy-in-paradise refrain peculiar to the West Coast's shimmering Pacific seaboard.
---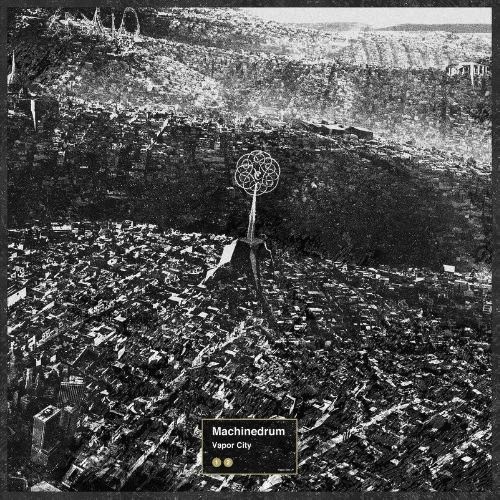 Machinedrum
Vapor City
(Ninja Tune)
Travis Stewart's first outing for Ninja Tune sees the Berlin-based producer reign in the more relentless aspects of his 2011 release Room(s) in favour of a series of jungle-meets-juke soundscapes, where each track represents a different district of some imaginary urban sprawl. The concept is cute and the production as tight as ever, with Vapor City's bursts of hyperactivity ("Gunshotta" and "Eyesdontlie" in particular) all the more powerful in measured doses.
---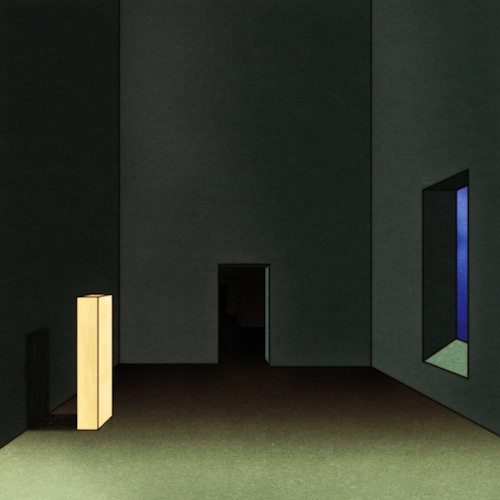 Oneohtrix Point Never
R Plus Seven
(Warp)
Daniel Lopatin's promotion to Warp Records bears fruit first time round with R Plus Seven, an intricate and nuanced example of contemporary electronic music tracing, rubbing out and redrawing the lines mapped by its early pioneers (whether kosmiche, ambient or early house) who foretold a digital future with an amorphous soundtrack. R Plus Seven is a wilfully fragmented, tightly structured study of the system from which it has emerged, an engrossing listen and at its best a metaphysical test (that mirrors the De Chirico-esque cover) of how closely we've been paying attention to our eternal present.
---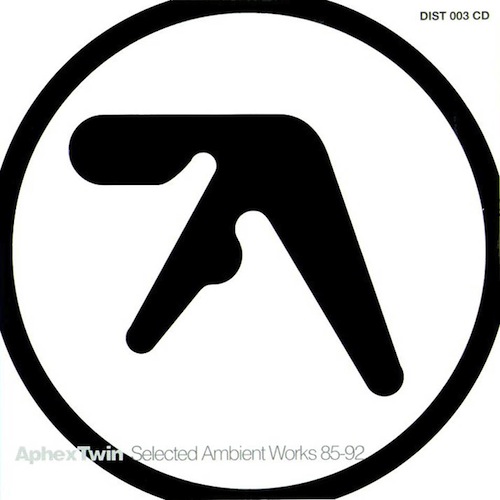 Aphex Twin
Selected Ambient Works 85-92
(Apollo / R&S)
A classic that has been subjected to some pretty suspect bootleg reissues in recent years, Apollo have finally given Richard D. James' 1992 opus an official repress (one edition, now rather rare, did surface briefly in 2006 as part of an R&S reissue series). A timeless and accessible touchstone in the evolution of down-tempo electronica Selected Ambient Works 85-92 even manages to squeeze in samples from Willy Wonka & The Chocolate Factory and Robocop. Simply put, just one of those records you have to own on vinyl.
---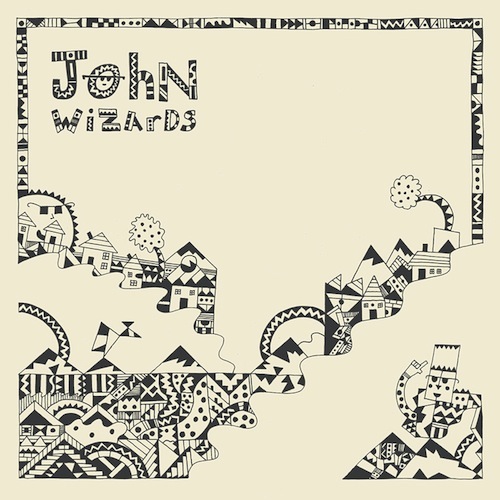 John Wizards
John Wizards
(Planet Mu)
A riotous conflation of pan-African influence (hi-life, kwaito, palm wine) and western pop history (80's funk, house, chill) Cape Town's John Withers has assembled a postcard packet of playful and sophisticated recordings that expand on the electronic workouts imposed on the continent's traditional rhythms by British producers in recent years – notably LV's Sebenza, Romare's Meditations on Afrocentrism, Damon Albarn et al.'s DRC Music. Highly original, pleasantly bemusing and slippery as hell to pin down, you could form an entire record collection chasing up all of Wizards' reference points.
---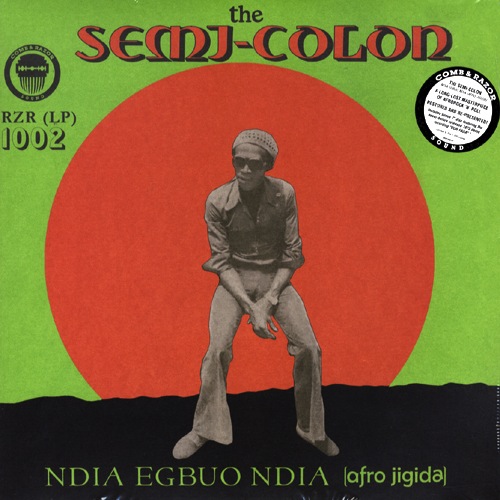 Semi Colon
Ndia Egbuo Ndia
(Comb & Razor Sound)
An experimental response to Fela Kuti's dominant afro-beat sound in 70's Nigeria, Semi Colon stepped up the guitar reverb and found a pretty exclusive middle ground between hi-life and garage psych that looked ahead to the synth experiments the likes of William Onyeabor (soon to be reissued on Luaka Bop) would make their own. Lavishly reissued with a bonus 7" tucked in with the first 1,000 copies, this is essential for adventurous Eric Burdon fans and disciples of Kieran Hebden's eclectic dancefloors alike.
---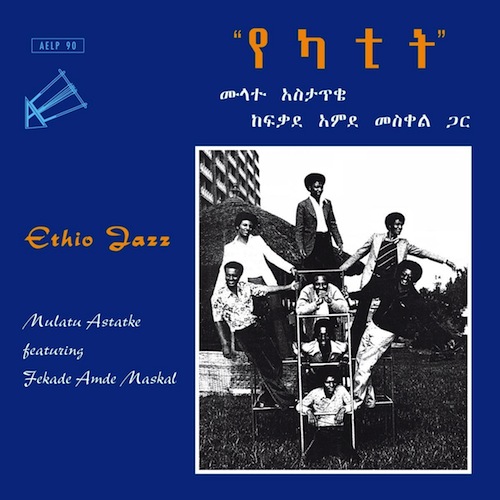 Mulatu Astatke, Alèmayèhu Eshètè & more
Ethio Jazz, Ethiopian Urban Modern Music Vols 2, 4 & 5, Modern Instrumental Hits
(Heavenly Sweetness)
French label Heavenly Sweetness drop five table spoons of seraphic honey in one go, with long-awaited vinyl reissues for three of their Ethiopian Urban Modern Music series, their Instrumental Hits compilation and Ethiopian jazz standard bearer (and Broken Flowers vet) Mulatu Astake. Ethio Jazz aside, highlights include Alèmayèhu Eshètè's stonking "Telantena Zare" off Volume 2 which is about as present as any post-60's US R&B record.
---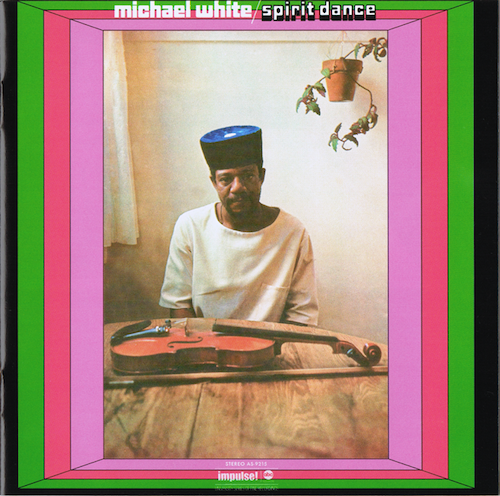 Michael White / Pharoah Sanders
Spirit Dance / Elevation
(Soul Jazz Records)
Reissues for two wonderful deep jazz sessions from the early 70's rescued from the Impulse! Records archive, Soul Jazz join the dots between violinist Michael White (who played on Sanders' Thembi in '71) and the saxophonist's post-Coltrane modulations. Formed of the same clay as Sun Ra, Archie Shepp and Alice Coltrane, these records make a rare reappearance on limited 180gram vinyl; the spiritual home of two transcendental masterpieces.
---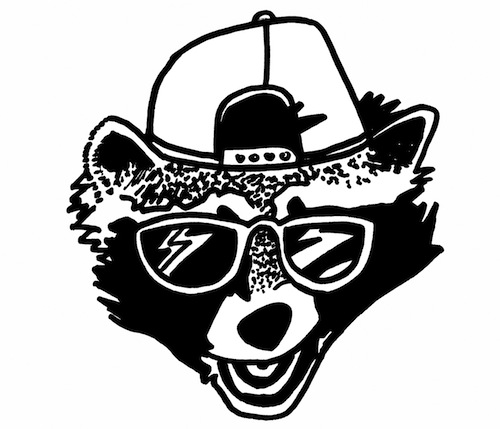 Beautiful Swimmers
Son
(Future Times)
Something of a patchwork tapestry, sewn together from scraps of 80's house, boogie and funk, Son is the arresting debut of Andrew Field-Pickering (Maxmillion Dunbar) and Ari Goldman, that squeezes across the line just in time to catch the late summer sun. Referential without being nostalgic, Son is another record to recognise a contemporary obsession with the past and moulds it into something constructive and refreshingly new.
---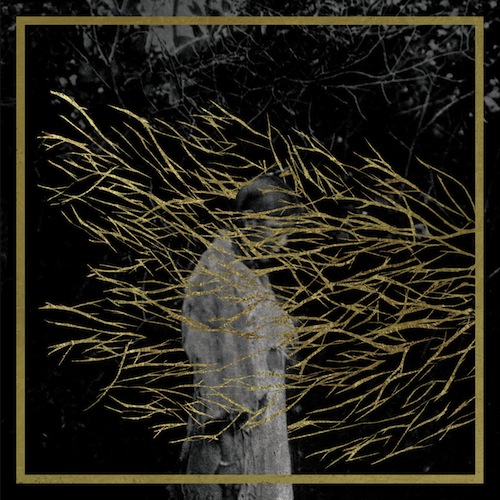 Forest Swords
Engravings
(Tri Angle)
Windswept, medieval stuff from Wirral Penisula resident Matt Barnes, Engravings marks the producer's triumphant return after three years literally and figuratively in the wilderness. The result is a collage of ethereal melodies that echo through rugged beats like wind through the trees. An enchanting journey begging to be heard on vinyl in the presence of a serious soundsystem.
---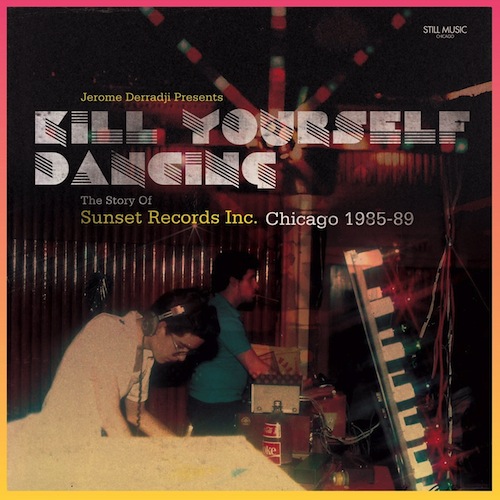 Various Artists
Jerome Derradji Presents Kill Yourself Dancing (The Story of Sunset Records Inc. Chicago 1985-88)
(Still Music)
Still Music mastermind Jerome Derradji compiles early Chicago house label Sunset Records Inc. to devastating effect, casting a compassionate eye across one of the genre's most groundbreaking imprints. Subtly bringing into focus the scene's crisp new wave, disco, industrial leanings, Kill Yourself Dancing is one of those necessary reissue compilations that both celebrates and recalibrates our understanding of Matt Warren, Ralphi Rosario and Miguel Garcia's influential stomping ground.
Listen to 'Kill Yourself Dancing'
---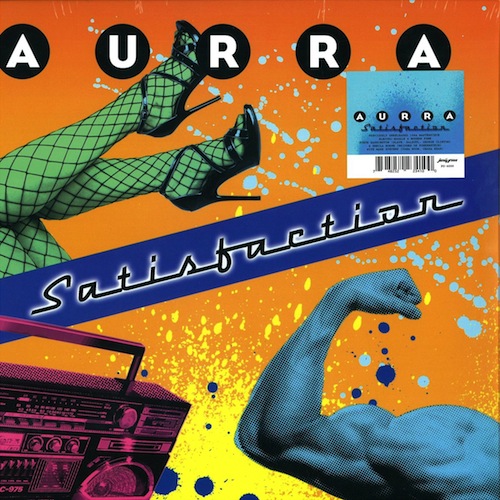 Aurra
Satisfaction
(Family Groove)
A lost cut that fell between the cracks as RnB finally hewed itself from disco, Aurra's Satisfaction achieved mythical status as the band's rumoured 5th album, produced by Dayton Ohio funk legend Steve Washington. Hefty macho hooks and soaring vocals drop this piece somewhere between George Clinton, Prince and Zapp in the puzzle of 80's hits. Released for the first time on any format almost thirty years after it was recorded.
---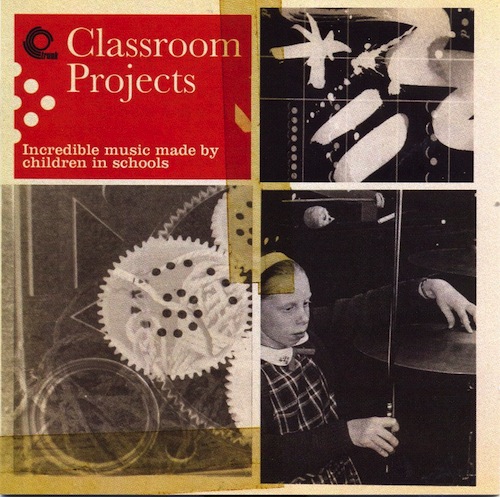 Various Artists
Classroom Projects: Incredible Music Made By Children In Schools
(Trunk records)
September's back-to-school essential, arch-exoticist Johnny Trunk unearths a bizarre and endearing collection of recordings made in schools, from classic folk songs to haiku-based teaching experiments. A testament to the British tradition of eccentric pedagogy, the compilation features several tracks from John Paynter and Peter Aston's Sounds and Silence LP, originally intended as guides to creative composition in the classroom with child-friendly titles like "Musique Concrete", "The Lyke-Wake Dirge" and "An Aleatory Game". Nostalgic, charming and steeped in "naïve and boundless enthusiasm".