Published on
July 1, 2013
Category
Features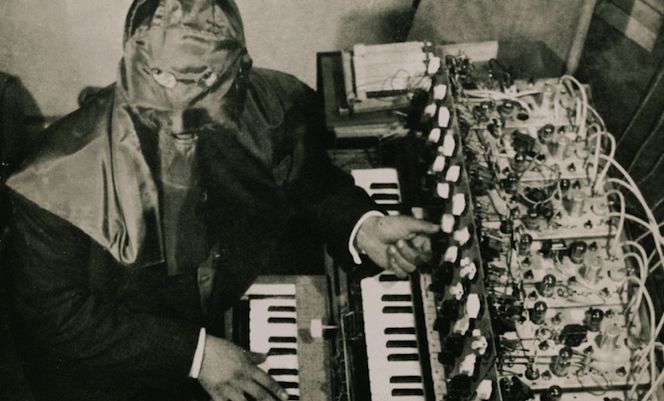 If you buy just one record this month, make sure it's one of these. We look back over the last 30 days and collect the twenty best vinyl releases from Madlib to Goblin. Essential additions to any collection.
---
New Releases:
---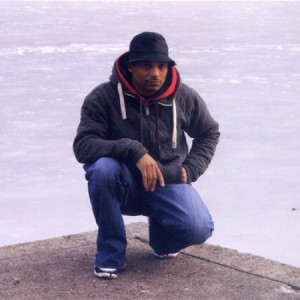 Omar S
Thank You For Letting Me Be Myself
[FXHE]
A decade on the scene and son of Detroit Alex Omar Smith's forth album has finally dropped on wax in an astonishing 2LP double-pack, crystalizing the Motor City's twin peaks of house and techno into a tight 8-track "mo-town minimal" set that establishes Omar S as a major player once more. Released on his own FXHE label this is a sound investment in every sense of the word.
---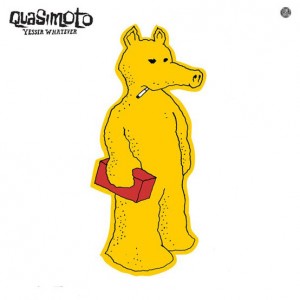 Quasimoto
Yessir Whatever
[Stones Throw]
Twelve cuts from roughly twelve years of Madlib's emceeing alter-ego Quasimoto, the tracks that comprise this retrospective on Stones Throw were initially only circulated among close friends and have been out of print and out of favour for far too long while Madlib waded through his mammoth 13-album Medicine Show. Vinyl release comes with peel-able artwork and a bonus 7".
---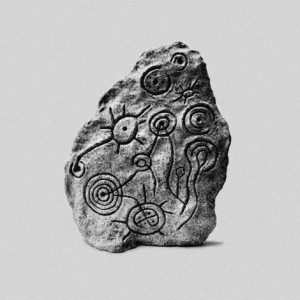 Holden
The Inheritors
[Border Community]
Seven years after his debut The Idiots Are Winning, James Holden returns with his second LP that explores the realms of techno's extended pre-history. Generic prefixes prog-, kraut-, avant- and noise- lend The Inheritors an eclectic and daring edge and has been released as a triple LP on Holden's own Border Community label.
---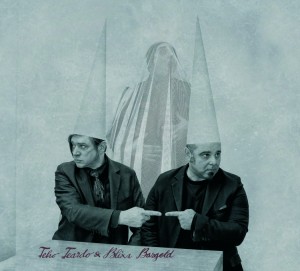 Teho Teardo & Blixa Bargeld
Still Smiling
[Specular Records]
Einstürzende Neubauten frontman and Berlin-postpunk icon Blixa Bargeld has teamed up with Italian composer Teho Teardo for a highly peculiar record, born out of a soundtrack collaboration and retaining some of the cinematic strangeness of alternative European kino. Two years in the making, this is a rare meeting of ideas that see orchestrated songs sit alongside experimental pieces.
---
Reissues:
---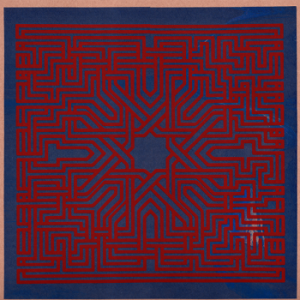 Muslimgauze
Suns of Arqa Remixes
[Emotional Rescue]
Vinyl reissue of the CD-only 1996 release which saw the prolific Bryn Jones remix Suns of Arqa's Arka Sounds LP, this is the first in what looks to be a burgeoning reappraisal of Muslimgauze's extensive and controversial output. Bleak and often confrontational, the meeting of Arqa's ethno-dub and Jones' Eastern drone creates a powerful vision of ancient mysticism fed through and distorted by the post-industrial landscape of modern conflict.
---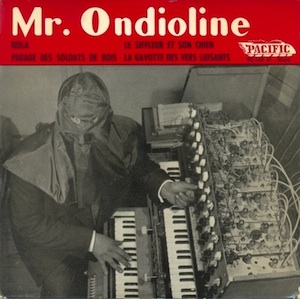 Mr Ondioline
Mr. Ondioline
[Cacophonic]
Showcasing early electronics pioneer Jean-Jacques Perrey's proto-synth the ondioline, this facsimile reissue of the super-rare 1960 EP is part of a clutch of pre-pop curtain raisers for new Finders Keepers offshoot label Cacophonic. Sinister and compelling in a Kubrick-does-the-Magic Roundabout kind of way Mr. Ondioline takes you back to the dawn of multitrack recordings with this impressive reissue already on the way to becoming a collectors item in its own right.
---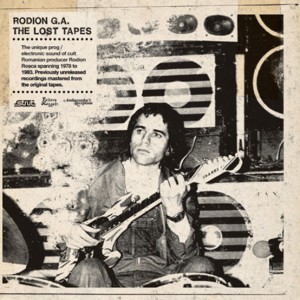 Rodion G.A
The Lost Tapes
[Strut]
Much-neglected prog psychedelia and new wave from below the radar, Rodion G.A. only managed to make one record during their fractured career under the shackles of Ceausescu's regime in 70′s and 80′s Romania. Like a postcard from a different world, Strut's retrospective captures the energy of experimentation and electronic innovation from behind the Iron Curtain, where artistic freedom was coloured with the urgency of fear and oppression.
---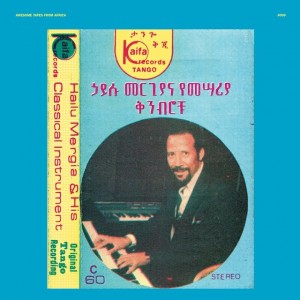 Hailu Mergia
Shemonmuanaye
[Awesome Tapes From Africa]
Brian Shimkovitz steps up the intensity with his second release in a matter of months on archeological blog-come-label Awesome Tapes From Africa. Here, the forward-looking solo analogue synth workouts of Ethiopian pianist Hailu Mergia take centre-stage. Shemonmuanaye may not grab the foot-traffic but it combines the sophistication of Mulatu Astatke and the vigour of Salah Ragab's futuristic Egyptian jazz and for that alone is highly recommended.
---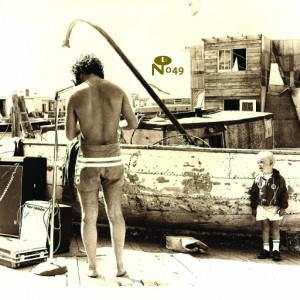 Iasos
Celestial Soul Portrait
[Numero Group]
A release with an incredible story, Iasos was inspired by "…the infinitely numbered harmonies transmitted by Vista, a benevolent being from a distant dimension…" and articulated these aural spectres from his Californian house-boat as synthesized, ambient scores. If that wasn't enough, a psychologist once said that at Iasos' music "bore striking resemblances to the sounds of near-death experiences".
---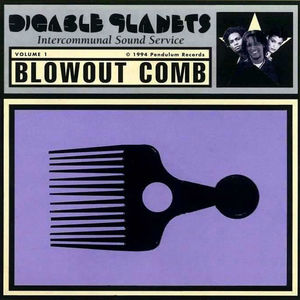 Digable Planets
Blowout Comb
[Light In The Attic]
Cult Brooklyn trio Butterfly (who went on to form Shabazz Palaces), Doodlebug and Ladybug's stunning second LP The Blowout Comb is a masterclass in melodic, jazz-inflected hip hop that orbits around the brooding 7-minute "Black Ego" and "Borough Check" which drops Roy Ayers' "We Live In Brooklyn" in a record laden with references to Blue Note greats like Grant Green and Bobbi Humphrey. Absolutely essential.
---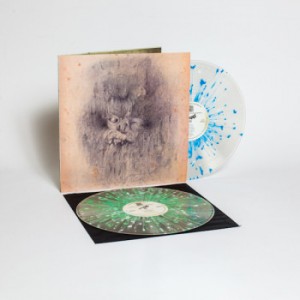 John Carpenter
The Fog
[Death Waltz Recordings]
A cult John Carpenter classic, reissued by Spencer Hickman's Death Waltz recordings with 'haze-effect' vinyl and custom artwork by Dinos Chapman. Limited to a thousand copies, the double-LP comes with a set of previously unreleased cues; Death Waltz's homage to John Carpenter truly does justice to the seminal horror score.
---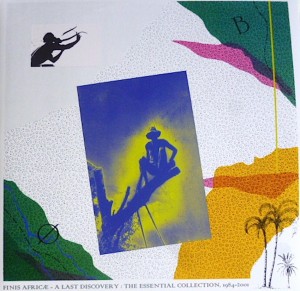 Finis Africae
A Last Discovery: The Essential Recordings 1984-2001
[EM Records]
The fantastic EM records have collected the most comprehensive survey of Spanish new wave outfit Finis Africae's varied and impressive output. With bi-lingual English and Japanese liner-notes as standard, EM record's get deep into post-Franco Latin-influence new wave pop and set the bar once more for beautifully produced pan-continental archeology.
---
Compilations:
---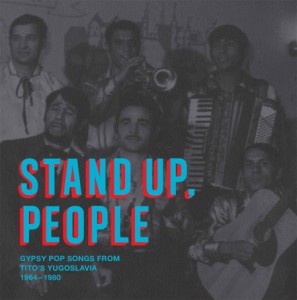 Stand Up, People: Gypsy Pop Songs From Tito's Yugoslavia 1964-1980
[Vlax Records]
A collection that goes some way to canonizing the disenfranchised music of the Roma gypsies, Stand Up, People sheds new light on music from the Balkan region, understood for many years as limited to Kustorican soundtracks or brass-heavy party music. Lilting and poignant, the collection speaks of the Roma's roots with hints of Bollywood and Ottoman flair that colour what is an understated, deeply moving body of work.
---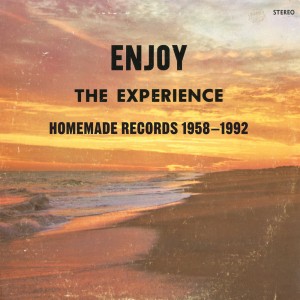 Enjoy the Experience: Homemade Records 1958-1992
[Sinecure]
The accompaniment to Sinecure's encyclopedia of private press vinyl from America's greatest could-have-beens, Enjoy The Experience, as the name suggests, is more about the taking part than the winning. "These psych/funk/folk/jazz/lounge/boogie tracks are idiosyncratic, funky, psychedelic, weird, funny, cool, and crazy. American artistic ingenuity at its wildest and most fun."
---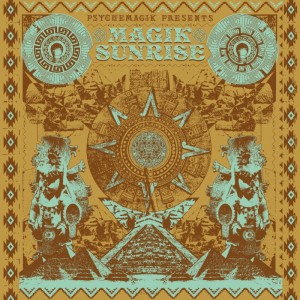 Psychemagik presents – Magik Sunrise
[Leng]
Following the success of 2012's Magic Cyrkles, the Psychemagik duo return with another engaging selection of off-cut psychedelic oddities that veers between moods; from the kosmisch ambience of Iasos (see above) to the cop show funk of Walter Hawkins' "Metropolis". A "cosmic forest" indeed, sewn from Psychemagik's vault of records and navigated with assurance, Magik Sunrise is a rare of example of a compilation that adds rather than reacts to our understanding of a genre.
---
Singles & EPs:
---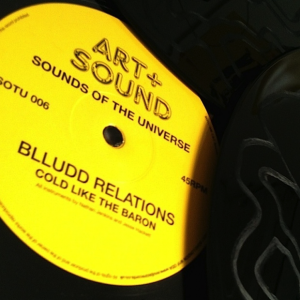 Blludd Relations
"Cold Like The Baron"
[S.O.T.U]
Label within a shop within a label, Soul Jazz Record's Sounds Of The Universe Soho record shop's in-store label "Art & Sound" return with a collaboration between Bullion and the Owiny Sigoma Band's Jesse Hackett for a single-sided afro-pop burner backed by etched-artwork and limited to 300 hand-numbered copies. Think Arthur Russell meets Africa Express on an exclusive 12". Enough said.
---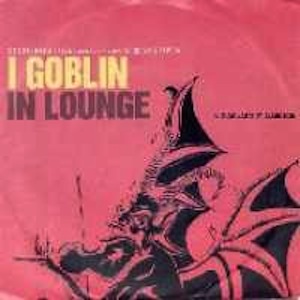 Goblin
"In Lounge"
[Il Giaguaro]
Recently reunited for an unexpected US tour, psych-prog legends Goblin penned soundtracks to a slew of fine horror flicks from Dawn of The Dead to Tenebrae. With legions of members over the years, a super-rare 7" has surfaced once more pitting version 1 of "Death Dies" with "Suspiria" on a release originally only sold along with the "Il Giaguaro" magazine. A rare warehouse find not to be slept on.
---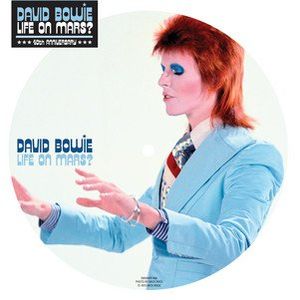 David Bowie
"Life On Mars" (picture disc)
[Parlophone]
What's not to love about this? The cosmic harlequin's ground-breaking 1973 single "Life On Mars" reissued as a special edition picture disc forty years after it propelled him into the stratosphere of pop history. Released on Parlophone the double A-side 7" contains Ken Scott's 2003 mix of "Life On Mars" as well as a live performance recorded in Boston in 1972.
---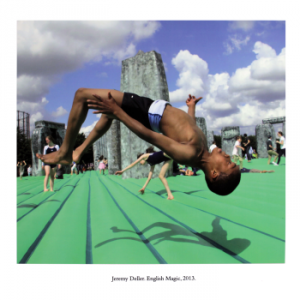 Jeremy Deller
English Magic EP
The Vinyl Factory
Britain's representative at this year's Venice Biennale, Jeremy Deller turned to the country's rich musical heritage for inspiration. Bringing London's Melodians Steel Orchestra to Abbey Road Studios, Deller oversaw steel-band cover versions of David Bowie, Ralph Vaughan Williams and A Guy Called Gerald, providing custom artwork for the three-track survey of British cultural diversity. Highly limited roof-top summer jams with a dash of sophistication to boot.
---
Box Set:
---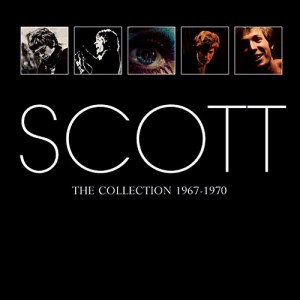 Scott Walker
Scott Walker: The Collection 1967-1970
[Universal]
Bringing together Scott one through four and Til The Band Comes In, this much-touted box-set documents the period of Walker's eclectic career between the break-up and reunion of his pop outfit The Walker Brothers and sees him talking a much more experimental path; a shift which has led him to be described as "Andy Williams reinventing himself as Stockhausen". One of the most important box-sets of the year so far.
---