Published on
December 14, 2020
Category
Features
New turntables for every budget.
In 2020, an increased amount of time at home saw people around the world diving into a tonne of music to make things feel better. For many, listening to beloved songs while commuting to and from work used to be the norm. Now that we're confined to the house more than ever before, new territories of home listening sonic consumption have arisen, making your audio set-up an essential consideration.
Few things can compare to placing a record on a turntable, and having a refined listening experience like no other. Vinyl has also been back for a while, and it's very much here to stay. As the Recording Industry Association of America (RIAA) reported that vinyl sales surpassed CDs for the first time since the 1980s, it reconfirmed this trend.
This growing popularity has seen some negative outcomes. The influx of cheaper made, all-in-one turntable systems are more prevalent than ever. Yes they may seem more accessible, and yes they may seem convenient. However, they are terrible for your records, destroying the vinyl grooves each time you play them, and hurting your overall experience in the long run. We strongly recommended you stay away from these models.
On the other hand, a lot of positives can be attributed to the increased attention placed on vinyl. An influx of modernly designed, audiophile centered, future-ready turntables can be found across all price brackets. Additionally, features such as high-quality Bluetooth and WiFi capabilities can now be found already built into some decks.
Whether you're new to vinyl or a seasoned hobbyist, it's the perfect time to get a new turntable.
Below, we look at our favourite budget, mid-range, and high-end turntable models released in 2020. Stay tuned for our next tech round-ups this week featuring the best headphones, speakers and amplifiers from the past 12 months.
---
BUDGET: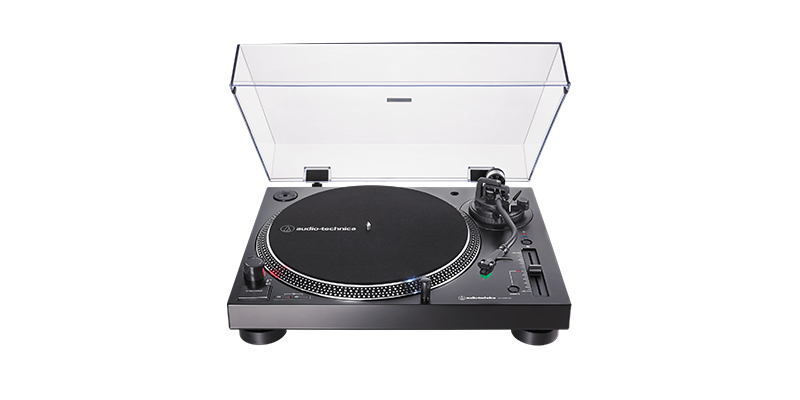 Audio Technica LP120XBT-USB
Price: £290
Pros: USB input, Bluetooth, 33-1/3, 45, and 78 RPM speed options, built-in phono pre-amplifier, removable headshell
Cons: Not suitable for serious DJing
Verdict: The LP120XBT-USB is an easy to use, Bluetooth ready, feature-loaded turntable – perfect for those looking for an entry point into the world of vinyl.
At £290, Audio Technica delivers a more than suitable budget-friendly turntable that is packed with features. Not only does the LP-120XBT-USB offer a three-speed, direct-drive experience, it has built-in Bluetooth to pair the turntable with speakers, USB out for digital recordings of your records, a built-in phono pre-amplifier, and a pitch change slider that is equipped for those who want to dabble into vinyl DJing. It also includes Audio Technica's versatile AT-VM95E cartridge, which allows you to easily upgrade to any VM95 series stylus without the need to replace the entire cartridge.
---
MID-RANGE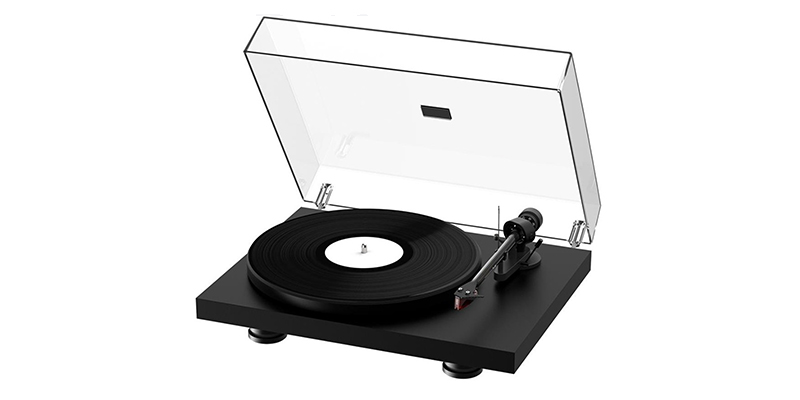 Pro-Ject Debut Carbon Evo
Price: £450
Pros: 2M red Cartridge, belt driven, three-speed, speed control button
Cons: No built in phono pre-amplifier
Verdict: Pro-ject's Debut Carbon Evo is a well-deserved evolution of the original Debut Carbon's audiophile-orientated, first foundation.
The Debut Carbon was a fabled turntable known for its top of the line, entry-level audiophile experience. All the traits that made the original model great, like its minimal design, carbon fiber tonearm, and ease of use, are still here. What's new is a redesigned motor suspension system, damped and height-adjustable aluminum feet, and a refined platter. These come together to give you a clearer sound than ever before. A speed control button is included as well, meaning you can easily switch between 33, 45, and 78 rpm.
---
HIGH-END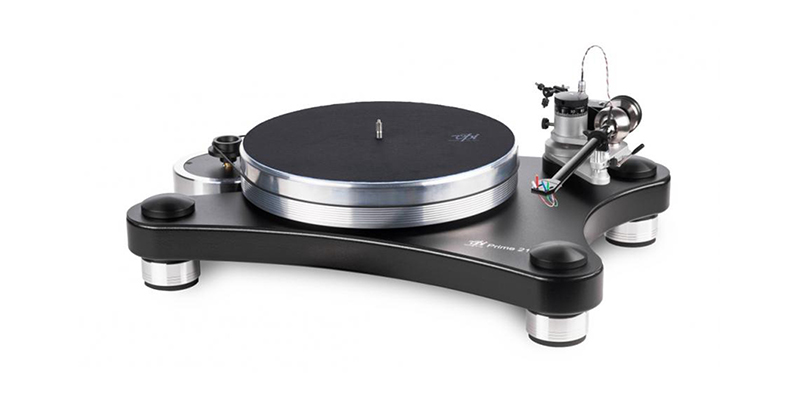 VPI Prime 21/21+
Price: £4,500 / £6,500
Pros: Unique, 3D-printed unipivot tonearm, record clamp included
Cons: Phono pre-amplifier needed
Verdict: The Prime 21/21+ turntables offer a tailored audiophile experience in a package that is easy to assemble
VPI brings ease of use to the high-end, audiophile world. The new Prime 21/21+ offers a uniquely designed, 3D-printed unipivot tonearm that helps reduce unwanted distortion and response, top of the line aluminum platter, and a screw-down stainless steel/Delrin clamp. (Clamps are usually sold separately for many decks.) The Prime 21/21+ isolation feet are borrowed from its older sibling, the £15,000, VPI HW-40 anniversary edition, so rest assured that you'll also be getting some of the best isolation feet out there to aid in balancing and dampening unwanted vibrations on this deck. The entire thing can also be easily assembled in 21 minutes too.
---
HONOURABLE MENTION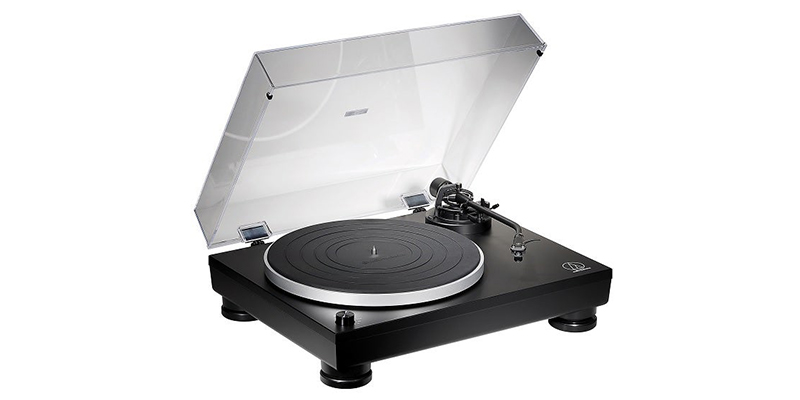 Audio-Technica AT-LP5x
Price: £350
Pros: Direct Drive, Removable headshell, built in phono stage
Cons: No Bluetooth
Verdict: The AT-LP5X offers a refined experience that's a little bit more robust and straight to the point than the LP120XBT-USB, perfect for those who want a more streamlined experience and a sleeker-looking, budget-friendly turntable.
The LP5X is Audio Technica's newly upgraded model of their top-selling AT-LP5. For £350, you're getting a robust, three-speed direct-drive turntable that is extremely easy to use and set-up. A removable headshell makes it possible to upgrade to higher quality cartridges for improved sound. It also includes a built-in phono pre-amplifier (that you can switch on or off), and a newly added pre-amplifier gain switch for moving coil or moving magnet cartridges, making this turntable both accessible and adaptable. This deck is recommended for those who want something in between both the price range, and the overall experience, of the AT-LP120XBT-USB and Debut Carbon EVO mentioned above.
---