Published on
October 1, 2020
Category
Features
Whether you're upgrading or buying your first speakers.
No matter how detailed your audio set-up is, it will only sound as good as your speakers are. Choosing the right pair of speakers is an extremely integral part of making sure you get the utmost experience.
Many of the same parameters when choosing the right pair of budget speakers also apply when choosing the right pair of mid-range speakers. Speakers in the mid-range price bracket may include features such as built-in preamps, streaming and Bluetooth connectivity, A+B multi-room options… the list goes on.
What you're getting at a higher price bracket is a better overall build quality, inside and out. Things such as better drivers (the loudspeaker outputting the sound), higher quality components and materials all result in a more refined, clearer, and oftentimes livelier and more vibrant sound profile.
While this does depend on the speaker and brand you ultimately decide to go with, one thing we always recommend is to listen to the speakers you're considering to purchase in-person. (If this is not an option, make sure the online description lines up strongly with the desired sound profile of your liking.)
You'll also have to decide whether you want to go down the route of active or passive speakers.
Active speakers, also known as powered speakers, are the best options for a plug-and-play experience. Built-in inputs, volume control, Bluetooth and Wi-Fi connectivity options are all the types of features that you can expect to find in active speakers.
Passive speakers are powered by, and get their sound from, stereo amplifiers, meaning you will need to purchase an additional amplifier to connect your record player, or other devices.
In this feature, we'll walk you through passive and active speaker options. (NB: These speakers range from £400-£800, listed in order of price.)
Check out the best mid-range turntables for your set-up here.
---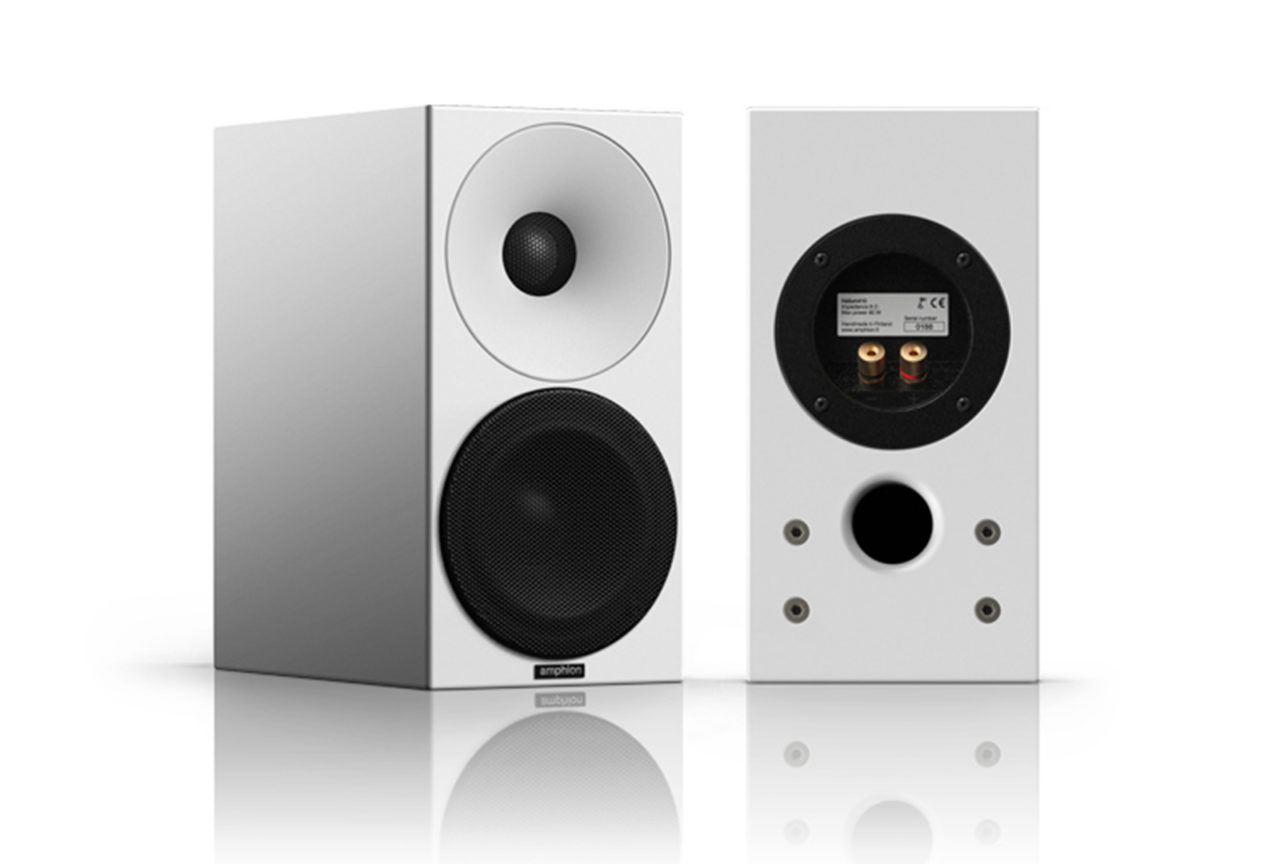 Amphion Helium 410
Price: £479.99
Pros: Loud and powerful sound
Cons: No Bluetooth/Wi-Fi, needs an amplifier
Verdict: Well suited for those looking for clear and powerful, audiophile passive speakers.
Amphion Helium 410 Loudspeakers are compact in size, however they pack a powerful punch. The speakers provide a full, wide sound without the need of a subwoofer. Clear, real, accurate detail is at the forefront of the sound profile in these speakers. These speakers are perfect for those who want speakers that have a soundscape that's able to fill most room sizes.
---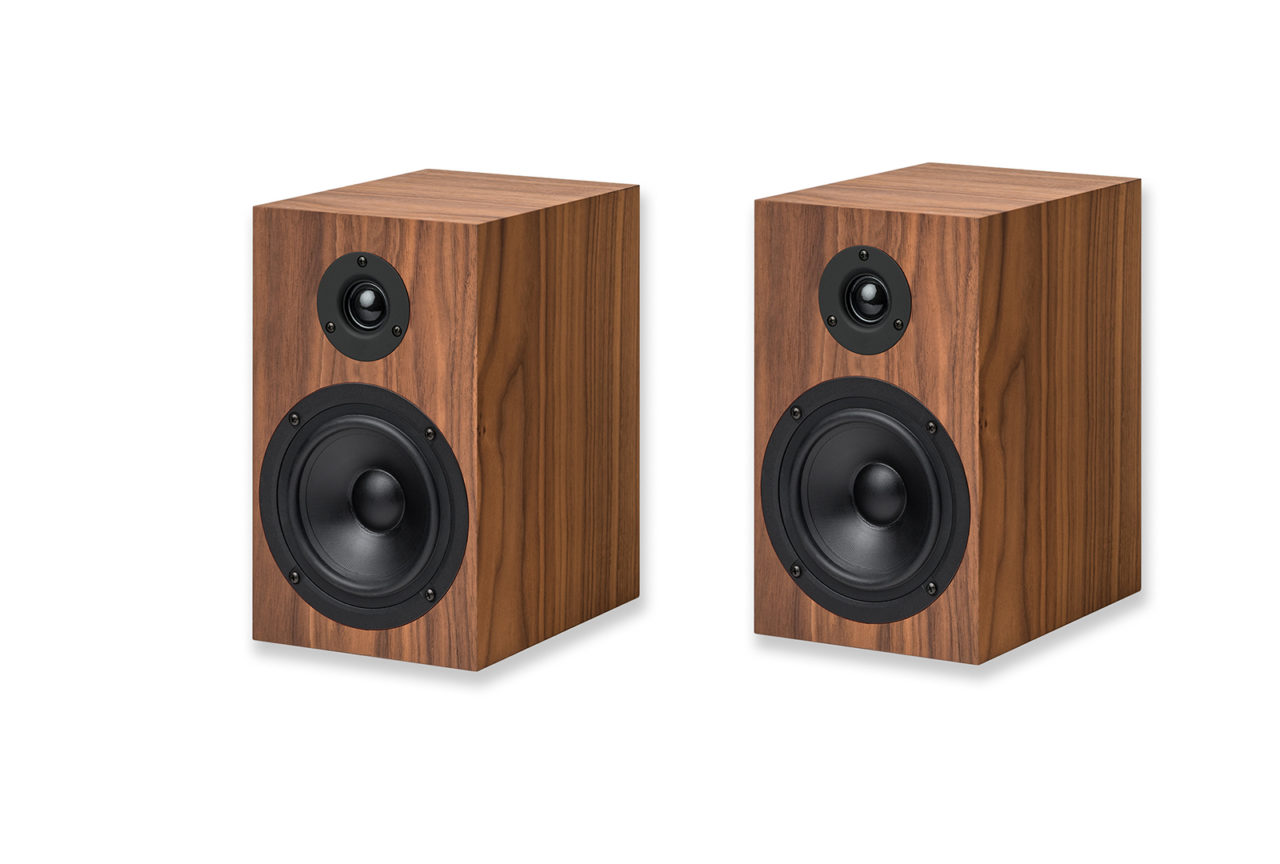 Pro-Ject Speaker Box 5 s2
Price: £499
Pros: Sleek and solid wood finishes
Cons: Lacks versatile sound profile, needs amplifier
Verdict: An elegant pair of passive speakers that have punchy low ends with an overall wide sound.
The Speaker Box 5 S2 by Pro-Ject may be a mouthful to say, but this 10-150 Watt, 2-channel set of passive speakers deliver exceptional sound. Handmade in Europe, you can tell that detail was put into the sound and design of the speakers. (On the aesthetics front, the speakers are available in three sleek, real wood-finished variants.) Punchy bass, wide, spacious sound gives these passive speakers its character. Thanks to a 130mm fiberglass cone, you can expect to hear full-bodied and lush mids.
---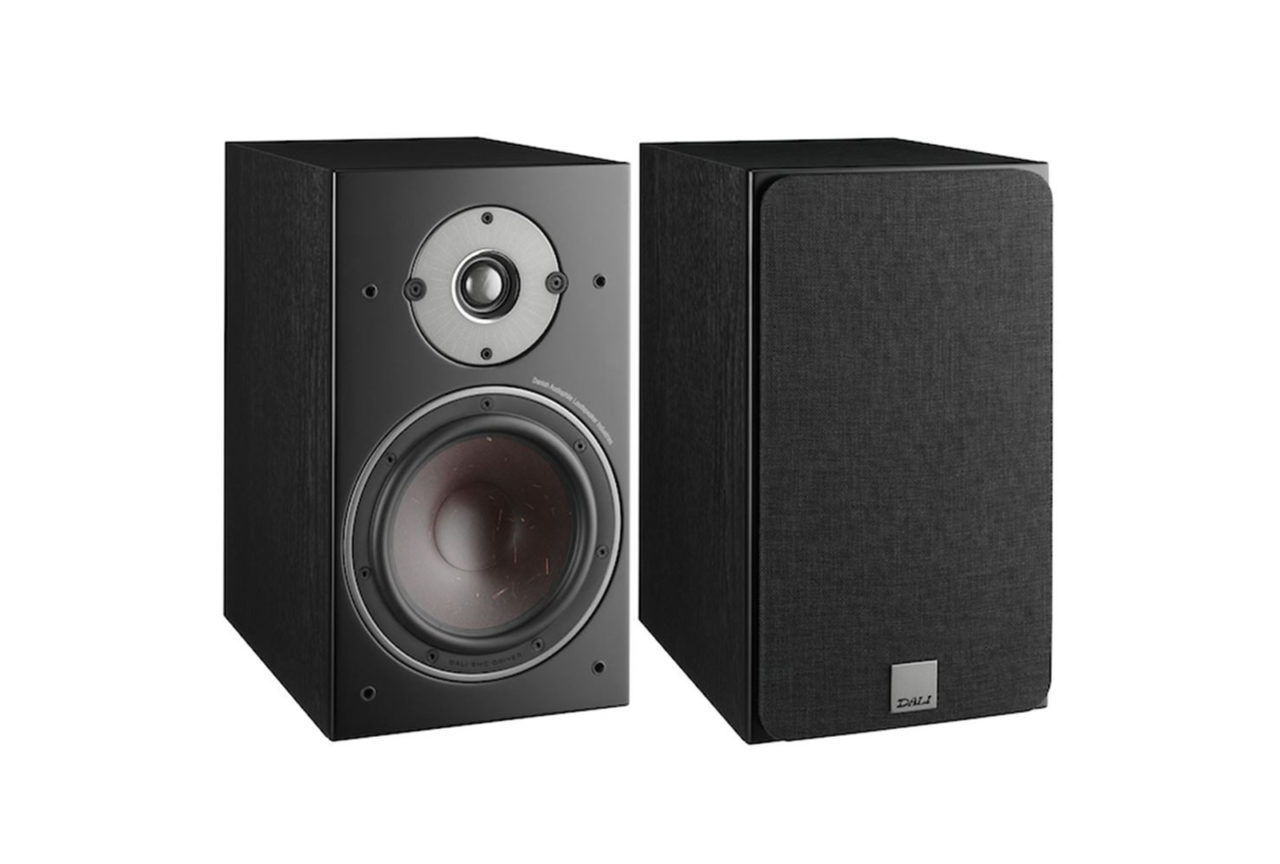 Dali Oberon 3
Price: £499
Pros: Little frequency distortion even if set up at an off-axis angle, good sound profiling
Cons: Treble can be a little harsh without the grill on, needs amplifier
Verdict: Dali's unique sound profile is carried over to these passive speakers – expect great sound even if they're set up off-axis.
Dali's Dali Oberon 3 is a compact and spacious sounding bookshelf speaker. Dali speakers are known for their neutrally distinctive sound profile, and the Oberon 3s are no exception. The Oberon 3s deliver an airy sound, with a warm low end that gives it enthusiasm. Dali also specially designed the drivers within, to achieve a wide dispersion of sound, meaning a reduction in harmonic and frequency distortion even if the speakers are set up at an off-axis angle.
---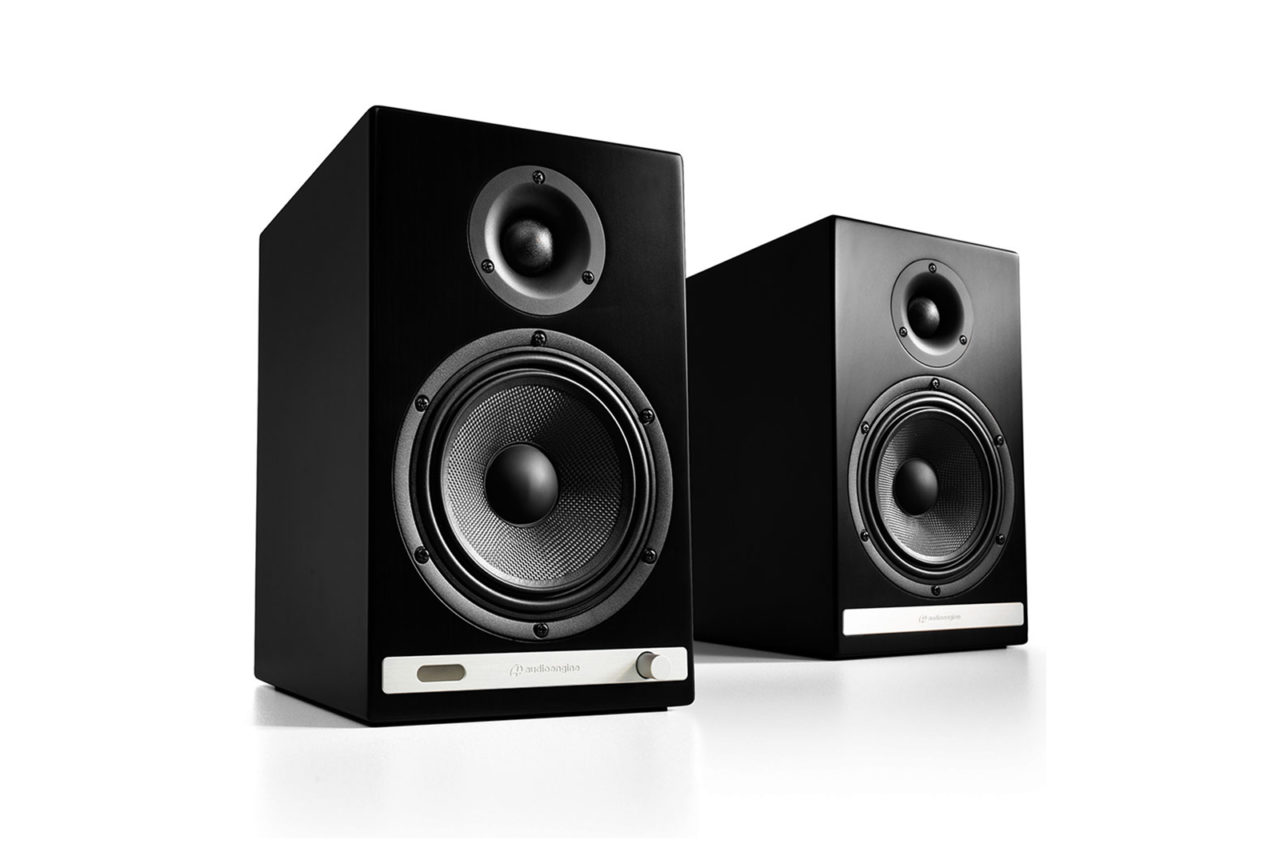 Audioengine HD6
Price: £499
Pros: Bluetooth, optical input , tight bass
Cons: Lacking some depth in sound
Verdict: The HD6s are perfect for those looking for easy to set-up, powered speakers, with great sound quality and versatility for their analogue and digital devices.
The HD6 are Audioengine's flagship model for a reason – this speaker offers hi-fi audio for both your analogue and digital sources. Built-in features include two analogue inputs (RCA and 3.5mm), an optical input and an analogue RCA output for connecting a sub, or whatever your heart desires. The speakers offer Bluetooth capability as well, which means you can easily switch over from playing music from your turntable to playing music on your phone with the press of a button.
---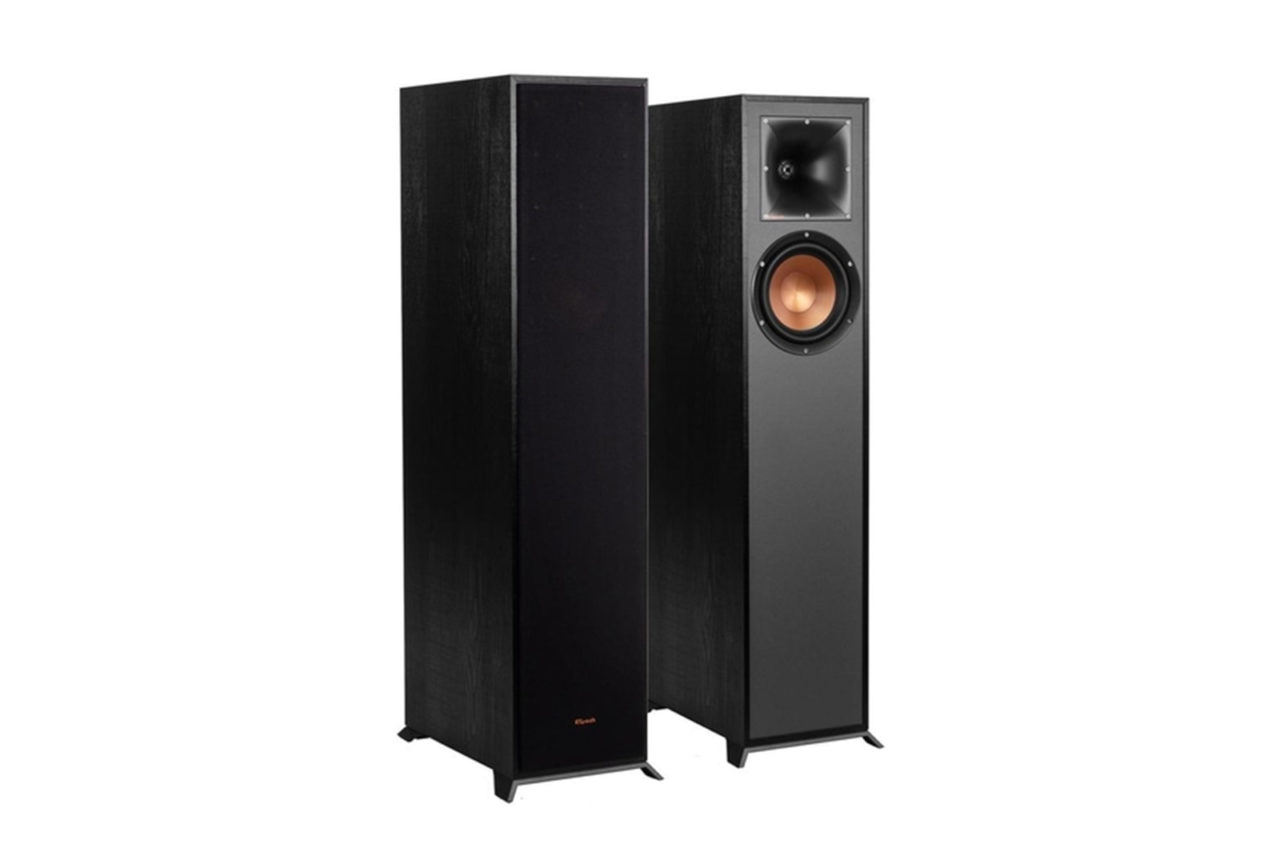 Klipsch R-610F floorstanding speakers
Price: £525 (pair)
Pros: MDF-constructed cabinet, sleek modern design, clean sound
Cons: Needs an amplifier to power
Verdict: Rich, full and perfect for those who want louder floorstanding speakers.
Klipsch's 37″ tall, passive, R-610F floorstanding speakers offer the kind of incredible sound that you would expect from the Klipsch brand. Klipsch's custom "Tractrix Horn Technology" ensures that any artificial reverb, filtering or distortion is minimised, so you – the listener – achieve the clearest, most dynamic sound and detail from your music. There's also a rich, full, deep sound profile at the forefront of these speakers that can fill most mid to larger-sized rooms.
---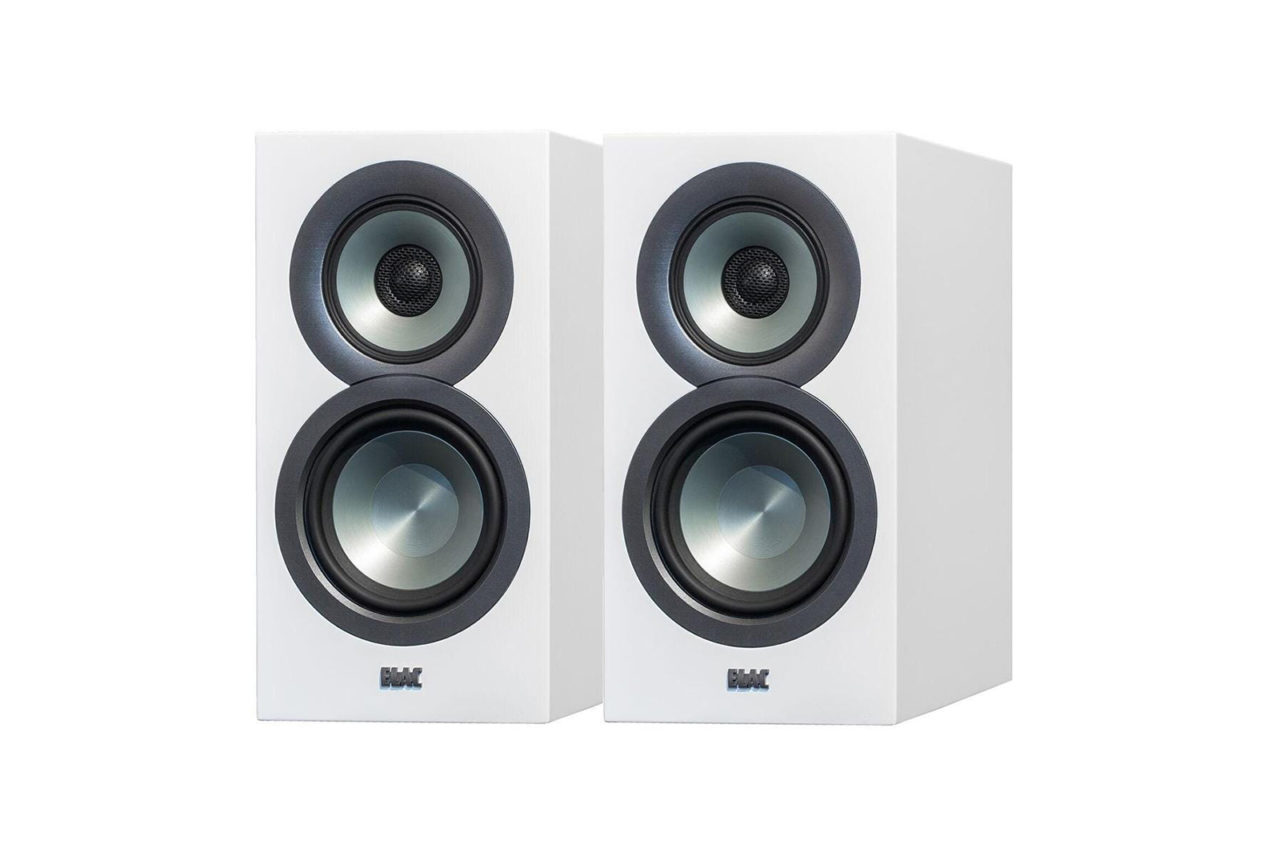 Elac Uni-Fi BS U5
Price: £745
Pros: Slim, custom-designed drivers that give speakers unique sound profile
Cons: Needs an amplifier to power
Verdict: The Elac Uni-Fi BS U5 passive speakers offer an exceptional sound that outdoes most floorstanding speakers at a similar price point.
'Comprising size shouldn't mean comprising audio quality' is the motto of Elac's Uni-Fi Bs U5 bookshelf speakers. These passive speakers offer great sound in a super-slim package. Elac also applied a lot of attention to the inside, as well as the outside, of these speakers during the design process – a custom-designed concentric driver makes sure you have great sound no matter how you position these speakers. As a result, the drivers give these speakers exceptional sound that even some mid-sized floorstanding speakers have trouble keeping up with.
---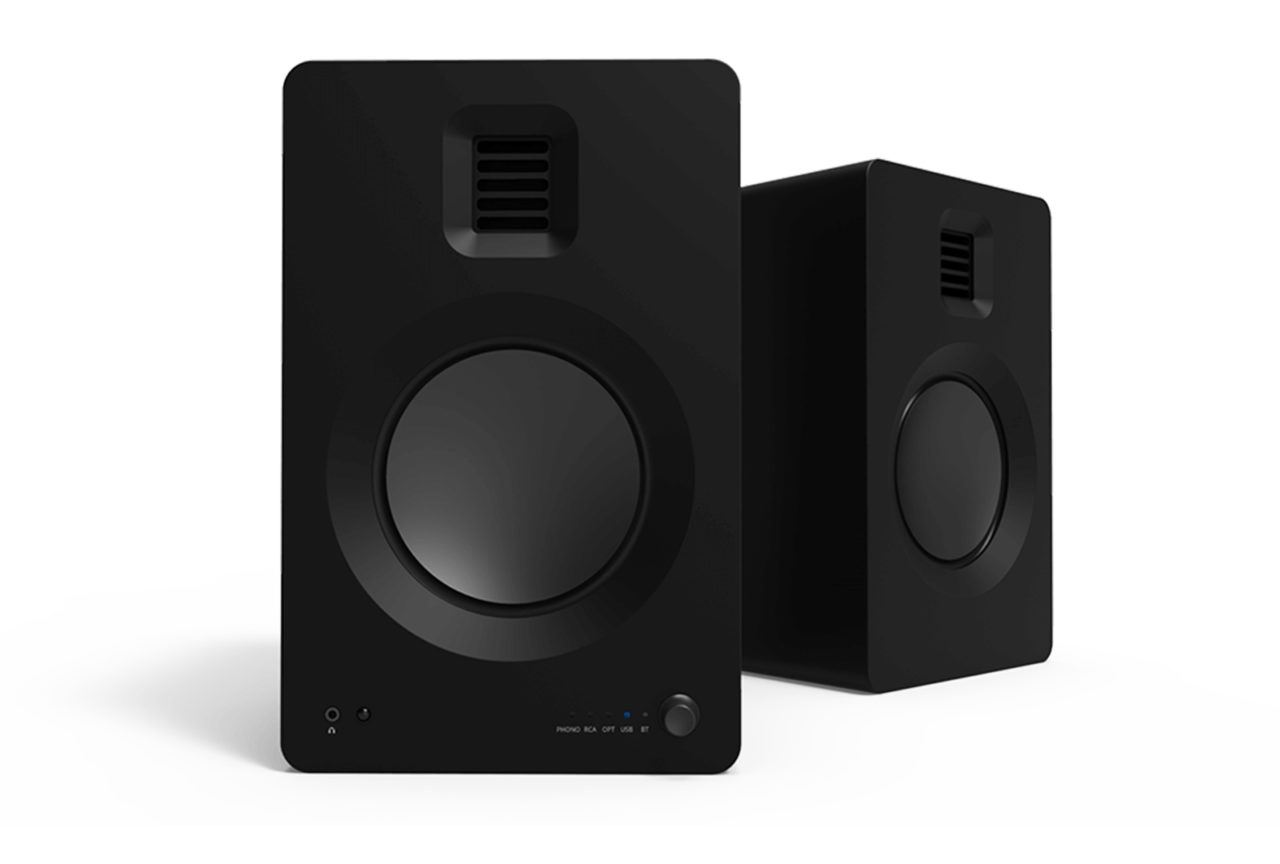 Kanto Tuk
Price: £749
Pros: Built-In pre-amplifier, Optical Input, Bluetooth, Sub-out, USB DAC, headphone amplifier
Cons: Bass can sound thin at times, remote only allows you to adjust bass and treble
Verdict: The Tuks are perfect for those looking for a pair of active speakers that does it all without compromising audio quality. It also has a built in preamp so you can directly connect them your turntable.
Kanto packs a lot into their speakers, delivering such excellent sound and features without driving up the price. The Kanto Tuk's give you a built-in preamp for your turntable, optical input, RCA sub-out, high-quality USB DAC, headphone and Bluetooth compatibility. They also feature air motion transfer (AMT) tweeters that give you a clear high end.