Published on
June 2, 2016
Category
Features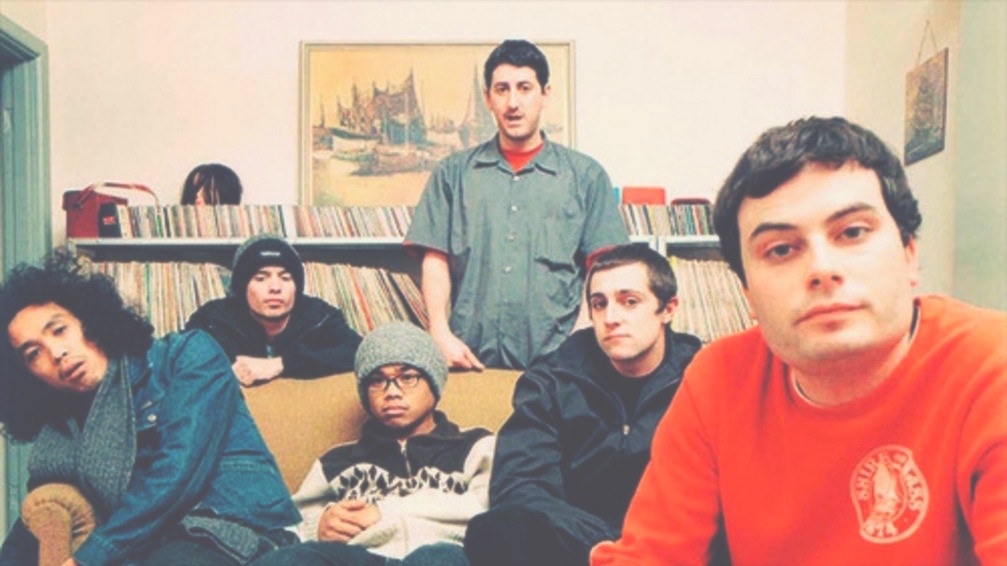 In the late '90s a rag-tag crew of Melbourne kids bonded over cheap gear, sampling, and crate-digging, and slowly built a masterpiece. 16 years later, as The Avalanches finally return with a follow-up release, we revisit the band's legendary plunderphonic debut.
---
Words: Marcus Teague
---
In June 1998, esteemed underground Melbourne label Au Go Go released a compilation of music from local bands. Called Wonder From A Quarter Acre, the album featured some of Australia's most-cherished underground artists of the time, most of them indie-guitar outfits working in the simmering wake of post-rock. Interrupting the po-faced tracklisting awash with skeletal guitar fuzz and male longing, were two scatterbrain songs by The Avalanches. 'Undersea Community' and 'Yamaha Superstar' both featured Japanese rapping, squelched synths, vinyl-scratching, loping hip-hop drums, and a kaleidoscopic haze of vocal samples. Though playing the same pubs and haunting the same hang-outs as other bands on the bill, The Avalanches seemed beamed in from a community parallel to those around them. Even then they stood out.
The collective had released their debut EP, El Producto, the previous year. The EP's seven songs bore all the traits of their scrappy, Beastie Boys-like live show, one laced with bratty rapping, thundering drums, and barely-working keyboards, held together with bursts of noise from turntablist DJ Dexter Fabay. EP standout 'Rock City' best reflected that live energy, even as the recorded track jerked wildly through metal guitar, psychedelic organs, cuts of trilling flutes, opera singing, country guitar, and all general manner of WTF-ery. It sounded like friends playing everything they could think of at once: a fascinating mess. It looked like it too.
Around this time the band allowed a documentary crew to spend several days filming them as they worked. The short but fascinating video focuses primarily on the band's co-leaders, Darren Seltmann and Robbie Chater. The pair come across as polite, vinyl-obsessed music nerds, and between footage of the band rehearsing in a cramped sharehouse kitchen and interviews with their then-label head, Modular Recordings' Steve "Pav" Pavlovic, the pair can be seen gingerly workshopping new music. We see them flipping through op-shop vinyl and returning to bedroom studios to needle-hop, fishing for moments of inspiration. In one chance moment, Seltmann lands on a vocal line from French pop singer Françoise Hardy's 1962 single 'Oh Oh Chéri'. "OK," he says. "That sounds like a likely candidate for a sample."
"People think it's simple, sampling," says Chater in the clip. "But you really have to listen to records in a whole different way. And while you're listening to a song, detach yourself from it and imagine what it could be."
History shows what the band were imagining was Since I Left You. Now considered, not just one of the best plunderphonic albums of all time, but one of the best albums of all time, the record is a unique masterpiece. Crafted from a dreamy tapestry of mostly obscure samples (the appearance of Madonna's 'Holiday' on 'Stay Another Season' the most glaring exception to the rule; that Françoise Hardy line features on the dreamy 'Summer Crane',) the album is peculiar in that, unlike most sample-based albums, it wasn't striving to reflect its creators' personal politics – it wasn't showing off. It sought to reflect something that didn't previously exist.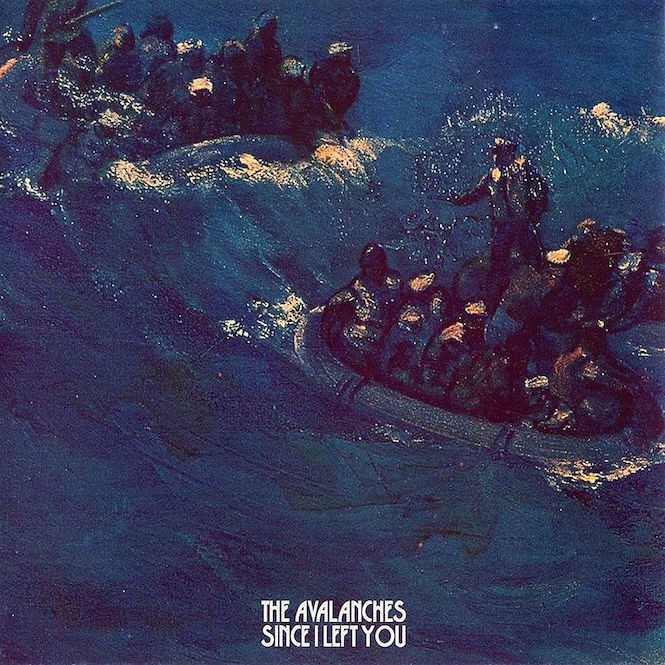 Since I Left You was just an attempt to find our own little corner of the musical universe, a spot where we could just do our own thing rather than be in competition with anyone else," Chater told triple J magazine in 2013. "A lot of dance music at that time was about big drums, big production: think of a record like [the Chemical Brothers] 'Block Rockin' Beats', with those amazing drums, and how huge those records sounded. We thought, "We're never gonna win a battle of beats with a record like that." So instead we went, "Why don't we try to make a record that was more '60s influence, with less bass, inspired by Phil Spector and the Beach Boys — but using dance music techniques? A light, FM-pop record?"
Neither a fetishistically retro album, nor tethered to its era, Since I Left You wasn't just an enormous creative leap forward from the band's indie-rap beginnings, but a painstakingly realised repurposing of the dead. Forgotten albums, lost recordings, obsolete creative expressions – literally using thousands of voices and sounds made by people now dead – Since I Left You gleefully resurrects evidence of humanity from its original context, and uses it to vocalise something new. The Avalanches are the ventriloquist's hand.
It's hard not to hear this in the album's dense collection of seemingly joyful characters. To hear the liberated voice of the title track, who found the world so new; the trilling flautists on 'Two Hearts in ¾ Time'; the funky bassist of 'Flight Tonight'; the drummer deep in the pocket of 'Close To You'; the string players on 'A Different Feeling'; the girls laughing at the start of 'Electricity'; the madcap collective nattering through 'Frontier Psychiatrist'; and that friend trying to get Susie's attention on 'Diner's Only' (Susie. Susie, he's looking at you); as phantoms who never made it off the sinking ocean liner of the album's gatefold. The thing borders on supernatural.
I think you can hear this.
Some of the enduring romanticism of Since I Left You is tied to the heroic physical task of creating it. According to folklore, more than 3,500 vinyl samples were used to make the record, the band laboriously capturing them with primitive Akai samplers. Even with today's technology of instant digital recording, freely available enormous sample packs, and several lifetimes-worth of recorded music history streaming on demand – ie: all the elements that should make sampling-based albums run of the mill in 2016 – Since I Left You could not sound the way it does without the labour of its process.
By its very nature the record is laden with happy accidents, chance moments, and clashing sonic details borne from the specific human ritual of its manual curation. In this way it's emblematic of how we use and respond to music – as music fans we repetitively design our own subjective experience according to taste and emotional responses. I suspect part of the reason Since I Left You endures for people who like music, is because it is a literal document of the precise moment the people making it liked music. It is lightning in a bottle, repeated.
After the release of Since I Left You the band played their still haphazard shows to support it, including a series of DJ sets that arguably came closest to touching on the heady experience of the album. But nothing did it justice. After the herculean task of stumbling on something timeless, trying to represent it in the present must have felt pointless.
Music obsessives like The Avalanches know more than most that an album like Since I Left You can't be replicated. Perhaps that's why sixteen years have passed since its release and the recent announcement of the band's reactivation. Rumours of work on a follow-up have persisted for years. In the meantime Seltmann has moved on. Dexter has gone. Of the original members only Robbie Chater and Tony Di Blasi remain, though James Dela Cruz, who joined the band around the album's release (he plays on 'Electricity'), is back on board. How they represent a mythical record and what they come up with next is anyone's guess. What can't be denied is a group of friends made a love letter from found sound, that will itself go on to be discovered long after its creators are gone.
Follow Marcus Teague on Twitter.