Published on
June 5, 2013
Category
Features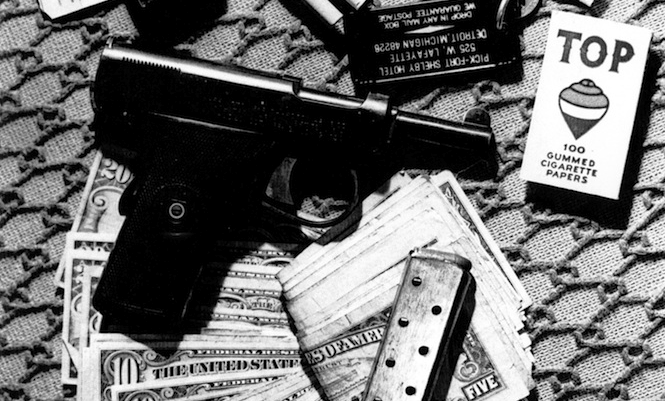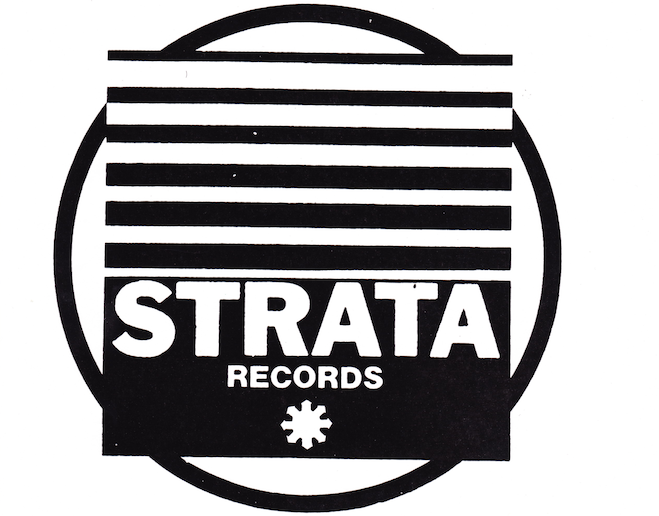 "The Archivist" is a new feature in which we get deep into an influential scene, label or artist that has been neglected or buried for far too long.
This month, it's the story of Detroit's underground jazz, funk and soul label Strata Records, which existed long enough to release just six records between 1969 and 1975. Now, with the catalogue in the hands of New York based crate digger, DJ and producer Amir Abdullah, Strata is experiencing a deserved renaissance in line with a more widespread interest in the independent labels and collectives of Civil Rights America.
Launching his own imprint 180 Proof Records to resurrect a wealth of unreleased material from Strata's considerable archive (said to include a lost Herbie Hancock LP), Amir told us the story of a label that struggled against severe adversity to produce a unique and powerful catalogue in a city that was still on its knees following the riots of 1967.
"The people of Detroit don't call it the Riot, they call it the Insurrection"
It's with the riots that the story of Strata really begins. The five days of unrest in the summer of 1967 represented a turning point in the fortunes of the big car town. "A lot of Detroit was burned down," explains Amir. "The city officials were basically like "fuck you, black people, for burning your own parts of town down" and they left it like that. You had whole rows and blocks of houses burnt down, all the money started to leave Detroit, because the people with money were scared."
Less than a year later, Martin Luther King Jr. was dead and the city burned once more. "You had all this depression going on," describes Amir. "There's the Vietnam War, there's the Civil Rights Movement, but jazz is still steadily moving along".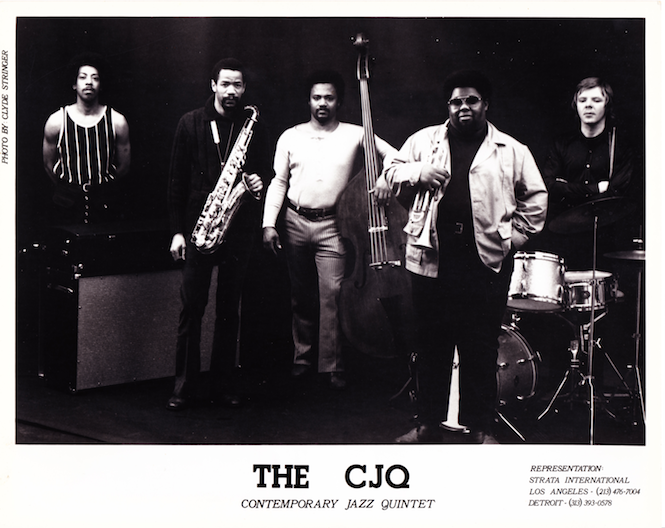 Like many of the arts and community organizations that blossomed among the wreckage of post-riots Detroit, Strata was born as much out of necessity as choice. Having released two records on Blue Note with his Contemporary Jazz Quintet (CJQ), composer, pianist and one-time bank loan manager Kenny Cox found himself increasingly restricted under the label's A&R man and fellow jazz musician Duke Pearson, who was keen for Cox to produce a more 'traditional' and therefore lucrative form of music.
For a young black musician who listened to Miles Davis's experiments with jazz fusion and saw Sun Ra's spiritual avant-garde testing the limits of afro-futurism with its message of self-empowerment, deference to the whims of major labels was simply not an option.
Frustrated, Cox struck out alone, founding Strata in 1969 as a community organization that began by running food drives and jazz programs for local people in the breach vacated by lost government funding.
"Despite all the misery that was there, there was a lot of energetic cultural things happening. There has to be, because otherwise as human beings you'd just go fucking nuts."
Launching the label from his living room, Cox moved Strata into a studio on Selden Avenue, where it quickly became central to the neighbourhood's experience of jazz music.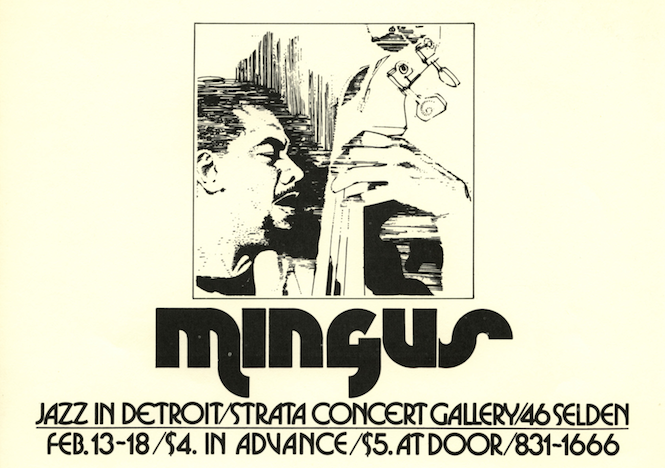 "Kenny was a well known composer in Detroit, so if you had Miles Davis, Charles Mingus or anybody else coming to town, they knew who that was. Let's say if Herbie Hancock came to town and he's playing wherever, Strata would record that and broadcast it live on the radio for the people who couldn't afford to go to the shows". Amir has it on good authority that somewhere among the piles of unlabeled master tapes, multi-tracks and live recordings lies an album of original material recorded by Herbie Hancock at Strata's Selden Avenue studio.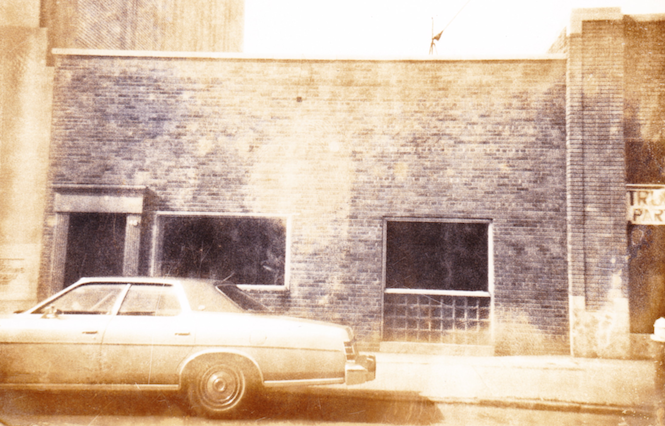 Strata Records HQ, 46 west Selden Avenue, Detroit (c.1974)
As it was, much of what Strata recorded was never heard, with the label releasing only six records from over 30 master tapes, before it was forced to close in 1975 having failed to secure one of the Lyndon Johnson's controversial "Affirmative Action" loans. "They couldn't sustain the momentum they were building. There is so much music they were recording from different people around Detroit that never made it to the light of day, because they ran out of money." The back cover of Strata's final release Saturday Night Special by Lyman Woodard Organization depicts four of the forthcoming records that never were. Two have now at last been released, courtesy of Amir and 180 Proof.
"The minimalist aspect of the artwork was a reflection of the minimalist aspect of Detroit."
Despite his history as a bank loans manager, money was never a driving force for Kenny Cox and Strata. Alongside the likes of fellow Detroit collective Tribe, the Black Artists Group in St. Louis and the AACM (Association for the Advancement of Creative Musicians) in Chicago, Strata strove for artistic independence as a political statement regardless of the financial consequences, breaking away from traditional industry structures and distribution networks to focus on the communities in which it was based.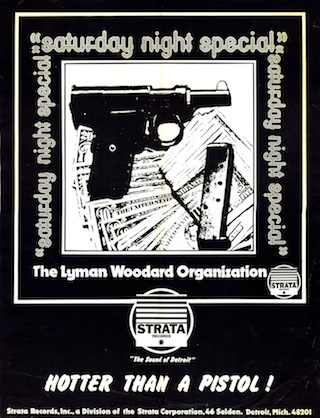 Musicians played on each others records and all the cover artwork was provided in-house by Michigan artists Herb Boyd and John Sinclair, who defined the label's raw, black and white aesthetic (aspects of which have a proto-punk flair that would become prominent in later DIY movements like American hardcore).
For Amir, the sparse, monochromatic style of the sleeves was an important part of what Strata was all about, forging a Spartan identity that tied the label to its home town; a robust and confrontational style for a city drained of resources. It was testament to their positive thinking that Detroit's financial "minimalism" could be formed into something positive. "They were definitely going for a consistent look, a branded look. There are not too many labels that try to go for a branded look." Everywhere, the logo was accompanied by the phrase "The Sound of Detroit".
Distribution networks were similarly makeshift. "There was this thing called Hot Man Distribution, but Hot Man Distribution was basically just a guy who used to drive round in a van to sell to different stores in the Detroit area" explains Amir, with releases often also sold piecemeal out of the trunk of Kenny Cox's car.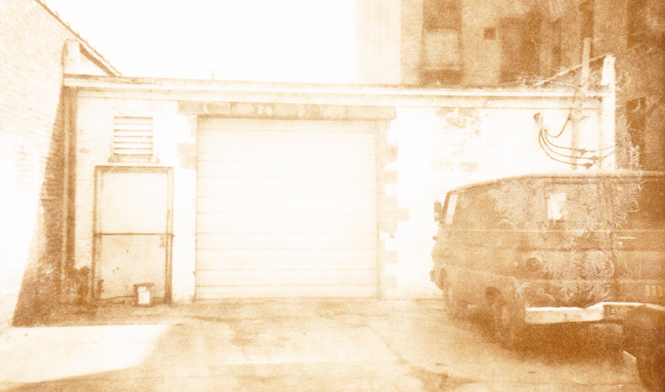 "Hot Man Distribution" (c. 1974)
The scene was emblematic of the contradictions of living in mid-70's Detroit, described, with evocative hyperbole by John Sinclair in his liner ntoes to Saturday Night Special as "the ceaseless frustrations and confrontations, the anger and despair which are their relentless consequence, and the beauty and strength of spirit, the romanticism and optimism which enable people to go on living and creating in the middle of the industrial nightmare".
It may have been a chastening vision, but Cox was desperate for the label to reflect the pluralism and democracy of the American urban experience. While the six records Strata did release were, in the broadest sense, jazz records, the neglected catalogue now in the hands of Amir and his newly formed 180 Proof imprint spoke of a label whose vision exceeded its means: "They wanted to do all kinds of different music. There's a Latin record they did that never came out, they did a couple of sweet soul records, they did some other jazz music. They played on those records where they would play really free, but they wanted to record a country record too. They wanted to have the freedom to do that and not to be pigeon-holed."
180 Proof launched last year by finally releasing Kenny Cox's own Clap Clap: The Joyful Noise! a record made in 1975, but which he sacrificed in favour of the label's other acts. "Arista really wanted that Kenny Cox record" explains Amir, "but he was just like "nah, sorry, I'm going to put it out on my own label" but then he never even got the chance. He owned the label, but he wanted to put everybody else's music out first."
"Motown were a big shadow on everybody"
The next record slated by 180 Proof did however see a release in 1975. Time by Larry Nozero exemplified the synergy between Strata and the city's greatest musical institution, Motown Records. Although Motown had already gone west by 1972, its influence continued to loom large over Detroit's grassroots labels. If you were a young jazz musician coming up in Detroit, you had little choice but to cut your teeth on Smokey Robinson or Berry Gordy's sweet soul hooks.
Larry Nozero was "that guy that played sax" on [Marvin Gaye's] "What's Going On", while Lyman Woodard was the musical director for Martha Reeves. Despite the fact that many of Strata's musicians found regular work as session players for Berry Gordy's hit-factory, Amir recalls that it had a damaging impact on the diversity of Detroit's musical ecosystem.
"Kenny used to think that one of the reasons Strata went down was because Berry Gordy and Motown were almost like "a Mafioso" in Detroit. If any other label that was trying to come up out of Detroit, just get on the scene or get level with them, he felt like they would do anything to make that not happen."
It is a serious indictment which is echoed in the sentiment shared by Kenny's widow Barbara and Strata VP Charles Moore, who have both told Amir in no uncertain terms that "Detroit killed Kenny".
Nevertheless, despite what Amir describes as the "fight from people sabotaging things that he did", Strata's open-minded, sometimes chaotic approach proved fertile ground for consequential accidents and chance encounters. Forthcoming on Amir's release schedule the original recording of Sam Sanders' Mirror Mirror (himself a session player for Stevie Wonder) was thrown into doubt when his engineer pulled out at the eleventh hour. Desperate for a replacement, a young Don Fagenson was asked to step in. "Mirror Mirror was Don Was' (from Was Not Was) first record. This was the first record he engineered in his life, and now he's the president of Blue Note Records."
In negotiations to open a Strata West offshoot in 1975 at the moment when they received the call from the bank to say their loan application had been denied, Strata's influence did however make it to the east coast. In fact, Charles Tolliver and Stanley Clarke's Strata East now precedes its elder in notoriety, after the two friends moved to New York to set up the label under the Strata umbrella. They released a string of fine records, including Gil Scott-Heron's Winter In America, from which "The Bottle" remains one of his most enduring tracks.
"We have a lot to learn from Strata's story"
On the website for 180 Proof, Amir has composed a mission statement which reads:
"In the marketplace of reissues, the music is far too often presented in a void: repackaged, reproduced, and redistributed without the advent of any true historical context. And when it comes to the sound of Black American music, the history – the story – is just as important as anything else. That's why the goal of 180 Proof Records is to mightily buck this trend…"
With remix projects on the way and plans for box sets, 45's and live releases, Amir plans to tell the whole story of Strata Records. "It's just sad that a lot of those recordings were never heard, so you never got a chance to hear different points of view. A lot of this was recorded just after the Riots – or the Insurrection – so you're hearing all this angst, sadness, love; every emotion in the spectrum".
Hearing the Hammond's confident city strut of Lyman Woodard's "Cheeba" ascend to a furious, percussive crescendo on the final side of Strata's last official release captures the firebrand creativity of a label that could not help but mirror the reality of life in 70's Detroit. "If we don't have music and art, the only other way people express themselves is through violence, and we don't need that shit", concludes Amir. "I really think it's important for people to realize that a label like Strata has a lot to say, because its story can give us lessons to learn from today".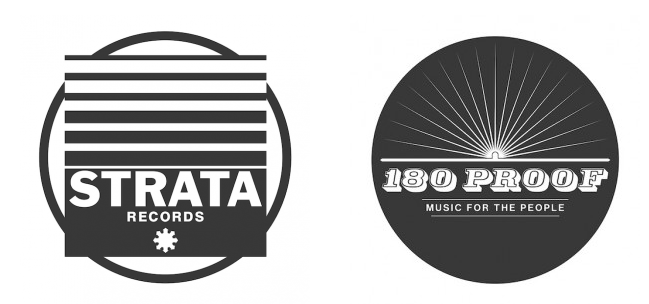 Strata Records' discography:
CJQ – Location (1973)
Bert Myrick – Live'n Well (1974)
Sphere – Inside Ourselves (1974)
Maulawi – Maulawi (1974)
Larry Nozero – Time (1975)
The Lyman Woodard Organization – Saturday Night Special (1975)
---
Larry Nozero's Time will be released on 180 Proof next week, with Sam Sanders' Mirror Mirror planned for later this summer. For more info on the forthcoming Strata releases and to order copies of the LP's, visit Amir's site at www.180-proof.com.