Published on
January 7, 2015
Category
Features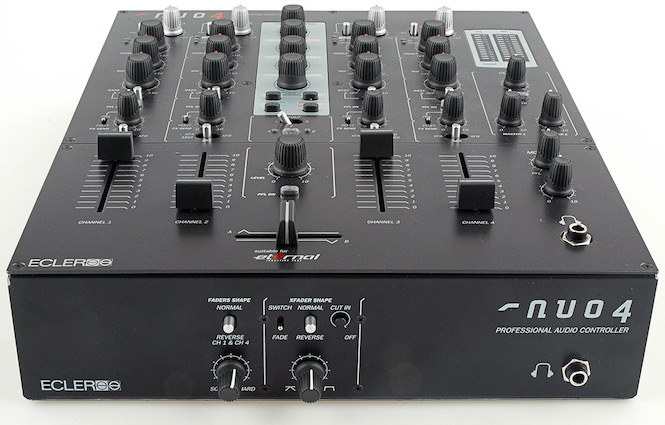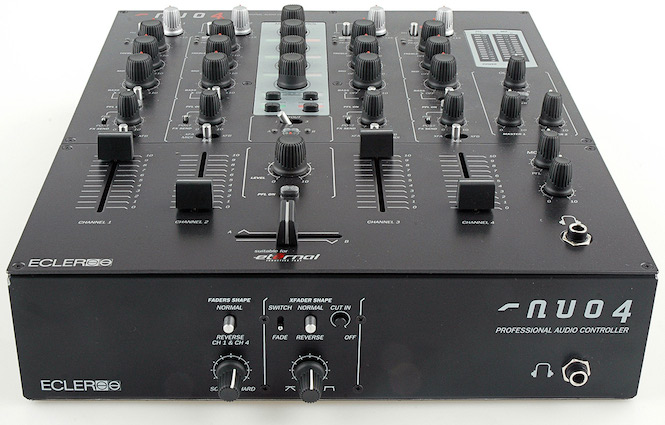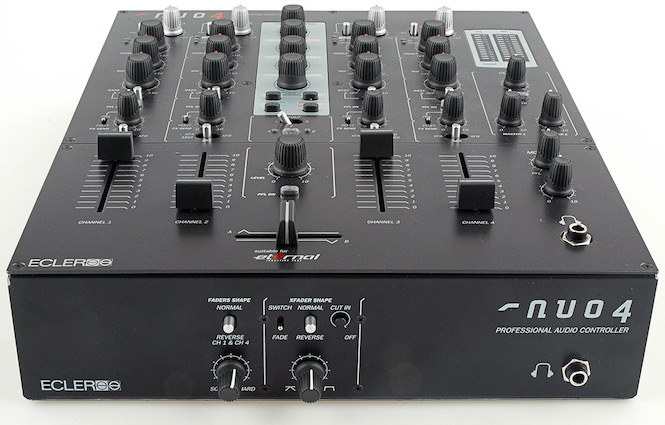 Having gone in depth on the DJ turntables that prove there is life after Technics, our tech guru Paul Rigby digs into the enigmatic world of the mixer. No prizes for spotting the odd one out…
---
Words: Paul Rigby
---
Arguably, the mixer is the DJ's principle piece of equipment, especially in a live environment. Of course, you need a method of playing your music in the first place, you live and die by your practised set and if you haven't got the music to hook the bopping crowds then you might as well go home. The mixer, though is all important. It keeps your music on the move and allows you to build a structure, atmosphere and even tension, for your overall set. In short, it changes your status from a 'guy that plays records' to a performing artist in your own right. Combining audio signals, allowing you to make smooth transitions between songs, control special effects or other external functions.
As with all pieces of kit, though, mixers come in all prices with many variants of specification. Here is the Top 8 for your delectation, ranging from the budget to the higher echelons. Did we miss your favourite? Disagree with our choices and a demand a remix? Jot down your thoughts below and tell us about it.
---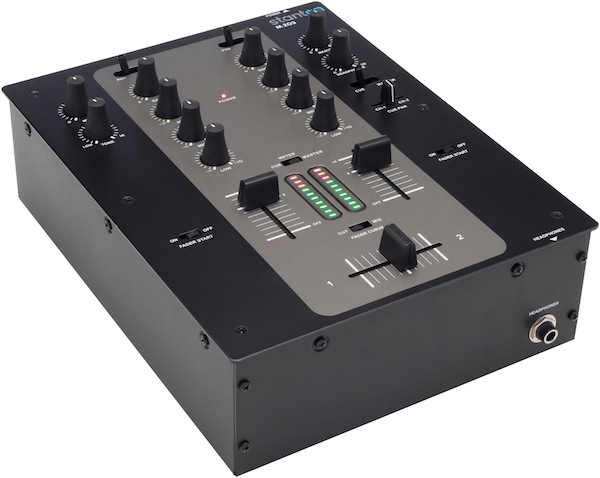 STANTON M.203
Price: £89
www.stantondj.com
Offering plenty of features for an extremely reasonable price. It's solid with a reassuringly heavy feel while the matte finish gives it a Pro aura and the sliders work well. Yes, it's aimed more at the beginner with 2-channels but there are plenty of more experienced DJs out there that use it principally because of its simplicity and ease of use.
---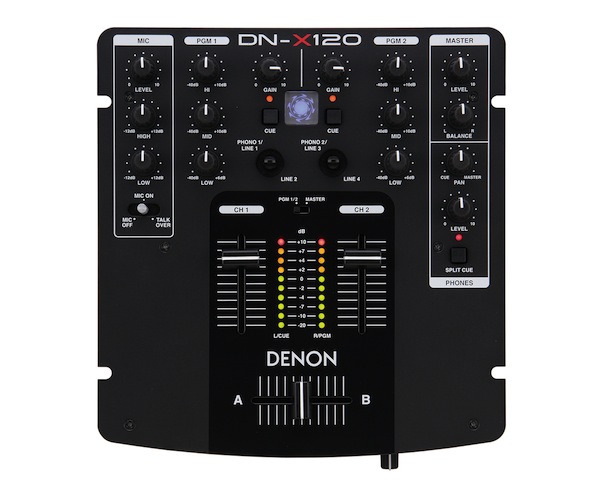 DENON X120
Price: £175
www.denondj.com
A simple 2-channel design and functional with it but it reeks of high quality. The two programme faders have gain control as well as 3-band EQ. There is a mic control feature that allows you to toggle the mic on, off or talk over mode.
---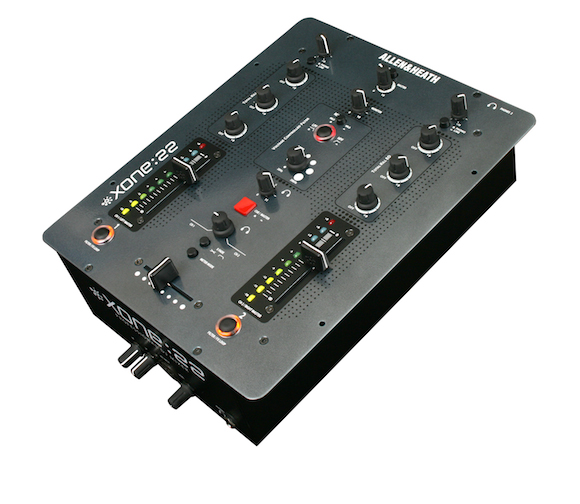 ALLEN & HEATH XONE: 22
Price: £189
www.allen-heath.com
There is a collective noun reserved for all Allen & Heath mixers: big buggers. The company used to have issues with quality control when it began to build its kit in China but that doesn't appear to be an issue anymore. A 2-channel mixer, the company has incorporated a version of its controllable filter, normally reserved for more expensive units in the Xone range. It arrives with low and high pass options. You can also control a separate effects box too.
---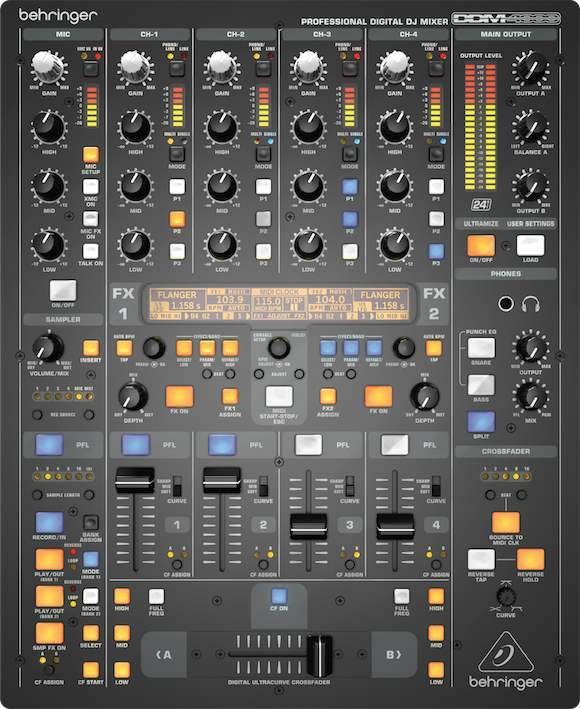 BEHRINGER DDM4000
Price: £225
www.behringer.com
The nice thing about this mixer is the price discounts that are currently available online. This price I found down from £400 or so. The DDM4000 is a rather different beast from the above units in that it starts to move away from the beginner modes into a midrange of mixers. Offering four stereo channels, four multi-special effects sections, two BPM counters and a built-in 32bit sampler, this sleek looking unit is a bargain for what it does.
---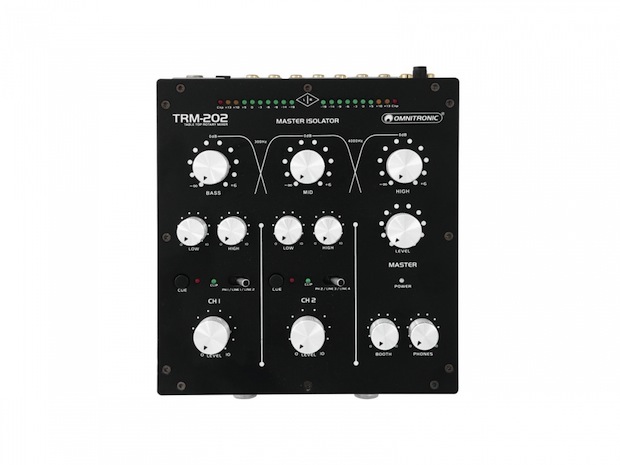 OMNITRONIC TRM-202
Price: £349
https://www.facebook.com/omnitronic
Using the classic rotary style, the Omnitronic is a 2-channel system that looks like an E&S DJR400 – but is many of hundreds of pounds cheaper. This is a new piece of kit but early reports say that, for the price, it offers good sound quality along with a 3-band isolator and a 2-way equaliser. Build quality looks pretty decent too as it uses ALPS' Blue Velvet potentiometers.
---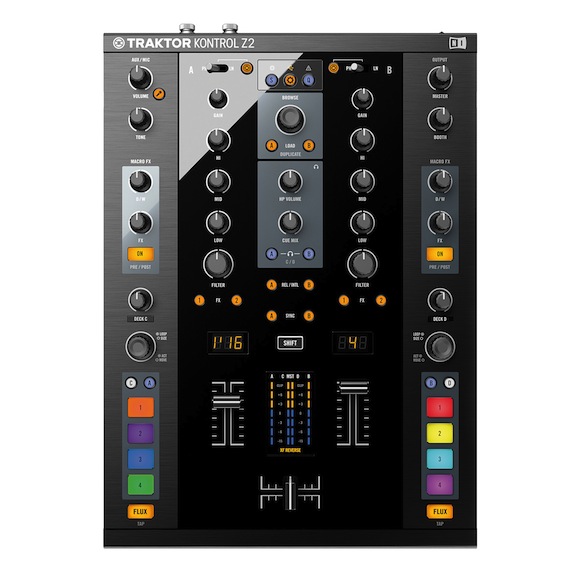 NATIVE INSTRUMENTS TRAKTOR KONTROL Z2
Price: £460
www.native-instruments.com
Designed to be integrated with the company's own Traktor DJ software, this box enables you to control and simulate a DJ setup with a single system. Arriving with a suite of Traktor Scratch Pro 2 (hence the higher price) that includes over 30 special effects, it also benefits from having a large community of users that will help you overcome any teething troubles.
---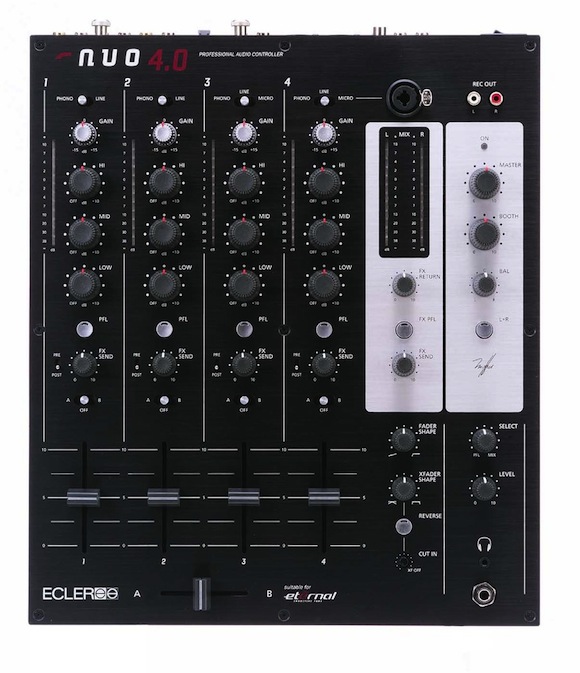 ECLER NUO 4.0
Price: £500
www.eclerdjdivision.com
Offering four channels with oodles of features such as full cut EQ, professional FX loop, faders curve adjustments two balanced XLR microphone inputs and two balanced XLR outputs. The unit also has accurate and broad ranging LEDs, useful for recording mixes.
---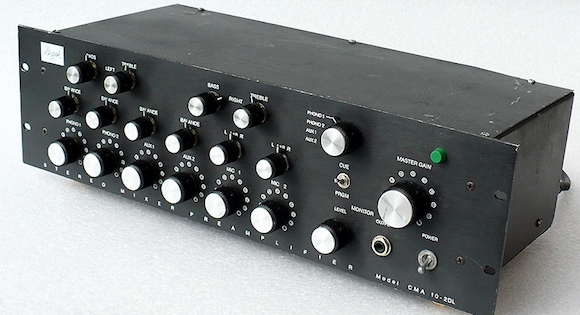 BOZAK CMA 10-2DL
Price: £1,000+
Used by the likes of Trojan Sound System, Larry Levan and Masters At Work, this rotary mixer was built to a high standard. That said, if you managed to grab one now on the second-hand market, you'd be advised to have it reconditioned. There are Bozak specialists out there who can do the job, though. Entirely based around discrete transistors with no integrated circuits, tackling the rotary system is a bit of a learning curve but, once you're done, fans say that the system offers more 'feel' than a slider system.