Published on
March 24, 2017
Category
Features
Having rounded up the best home tape decks, audiophile guru Jason Kennedy turns his attention to the market for portable cassette players.
There can't be a more affordable way to get into analogue audio than a portable tape player or Walkman as they were known back in the day. With prices of new and previously loved examples coming in below £20, these devices are great value and the better examples produce sound quality that is very appealing.
In much the same way that Apple dominated the mp3 market in the Noughties, Sony was the brand to beat in personal cassette players back in the Eighties. Sony players dominate the second hand market, which is a testament to the build quality of the machines that it started making in 1979 and continued to produce up until 2003 when Apple's devices changed the way we listen on the move.
As with any vintage electro-mechanical device a portable tape player needs to be in good condition if it's going to give reliable service. Thankfully a lot of personal tape players were made in Japan to a very high standard which is why so many are still working today up to 30 years later. But if you want a trusty source of portable sounds I recommend going for one that's in the best condition you can afford.
While Sony was the leader in the field, a number of other Japanese companies made good quality players and brands including Aiwa, JVC, Panasonic and Sharp are worth considering. Aiwa was the second biggest player and was strong in tape technology so their machines represent good value.
The new tape players on the market are nearly all built for transferring cassette to mp3 via a USB connection, which is handy if you want to digitise your tapes but the build quality on offer doesn't really inspire good sound.
Prices on eBay tend to be on the high side compared to alternative sites like eBid which also has a good selection, but most of the good quality models can be found there. Walkmans command the highest asking money with the metal cased examples going for surprisingly high figures. It's also worth trying Gumtree.
For those prepared to get up early on Sunday morning, the local boot fair is where the prices are always going to be most competitive albeit you can't always tell if they are working properly.
Tape decks are prone to mechanical problems and it's a good idea to test things like playback speed (by listening), fast forward and backward before buying. All but the most exotic have standard 3.5mm headphone jacks so auditioning can be done with any earphones. If you have high end 'phones however bear in mind that not all portable tape players will have the power to drive them properly.
---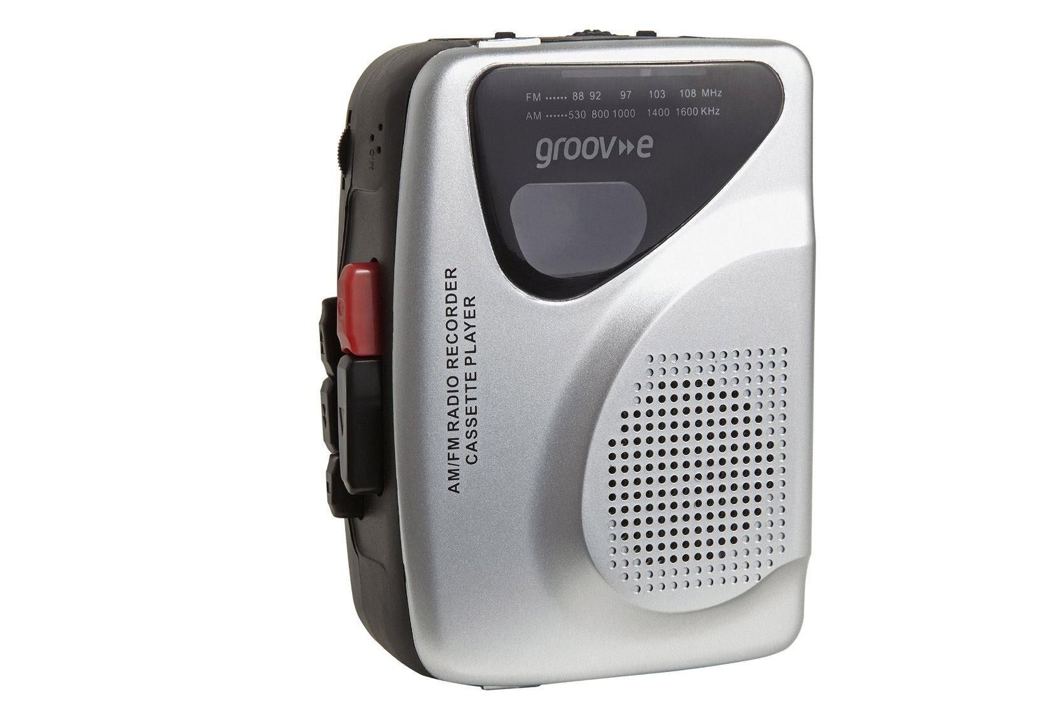 Groov-e
Price: £18
One of the few contemporary personals that doesn't have USB out, the Groov-e is a recorder and player with AM/FM radio and built in speaker and microphone. It doesn't accommodate more than basic ferric tape and build is very plasticky, but its newness should confer reliability, although buyer reviews don't always back this up. Don't expect amazing great sound.
---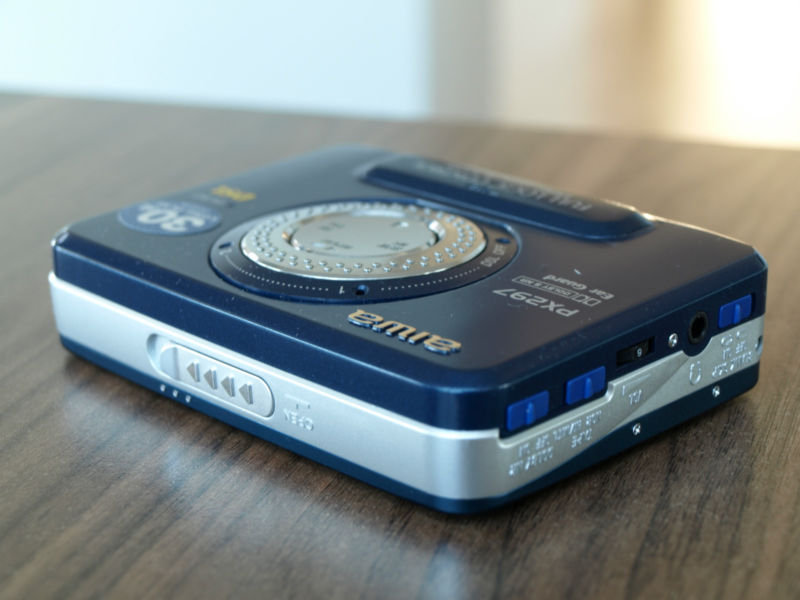 Aiwa PX297
Price: £23
Featuring Aiwa's DSL long term hearing protection technology, this auto reverse player works with chrome and metal tapes and has a music search facility to help find individual tracks. Its alloy case gives a quality feel which probably reflects sound quality.
---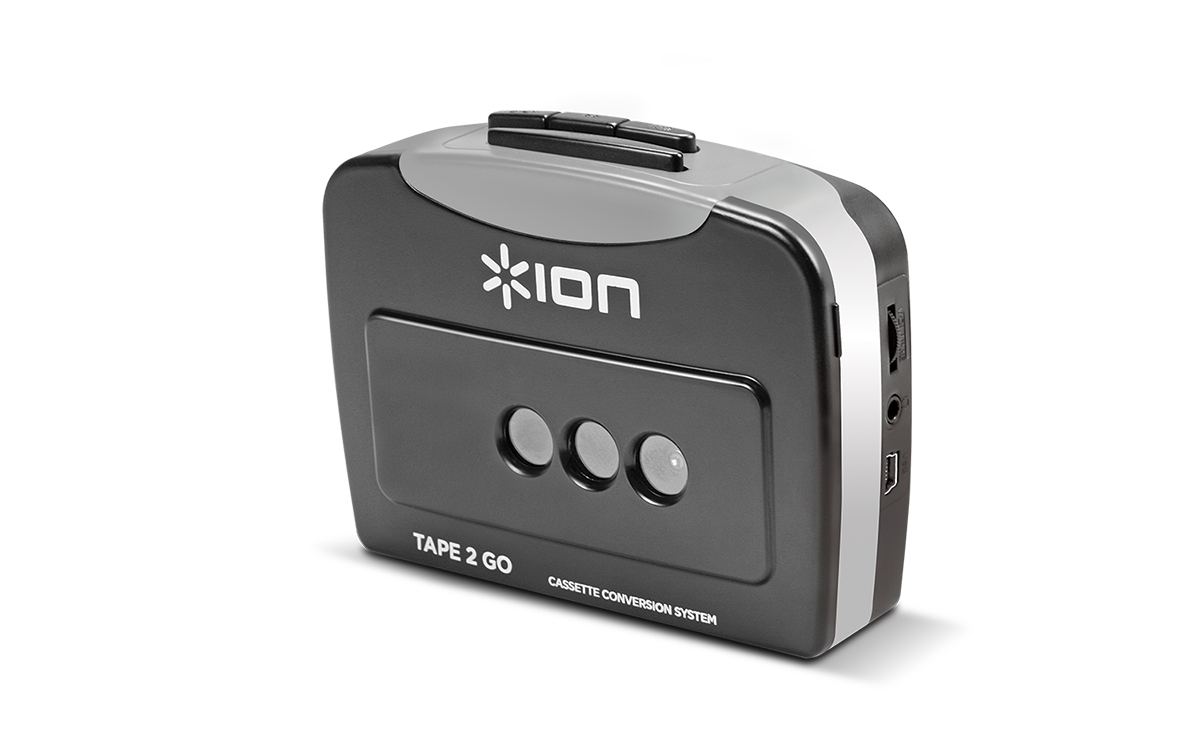 Ion Tape2Go
Price: £25
Designed to convert tapes to digital files with a USB output alongside the headphone connection, the Tape2Go accommodates chrome tapes and comes with software for Windows or Mac PCs. Online reports are mixed but none suggest great sound quality and consistent tape speed seems not to be a given, but at the price (and apparent build quality) this is hardly a surprise.
---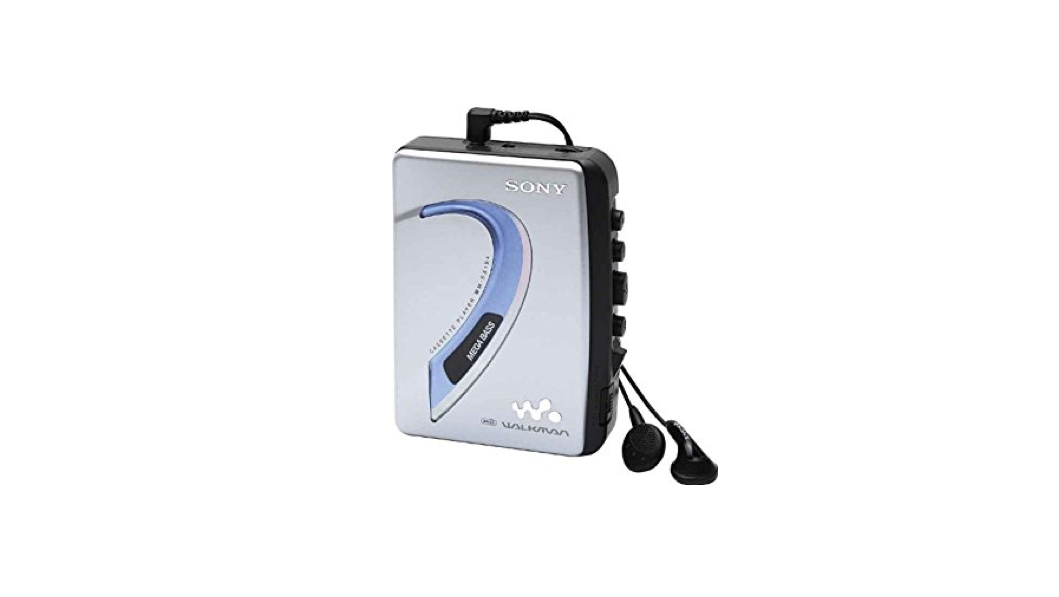 Sony WM EX194S
Price: £40 – £70
One of the last Walkmans to be built, the WMEX194S is a fairly basic player but it incorporates technology that provides extremely smooth tape speed and low power consumption. This gives it a claimed 25 hour playing time from two AA batteries, which combined with good sound quality makes it a popular choice. Or for a cheaper alternative, check out little sister model WM-EX180 which has a great build quality for price.
---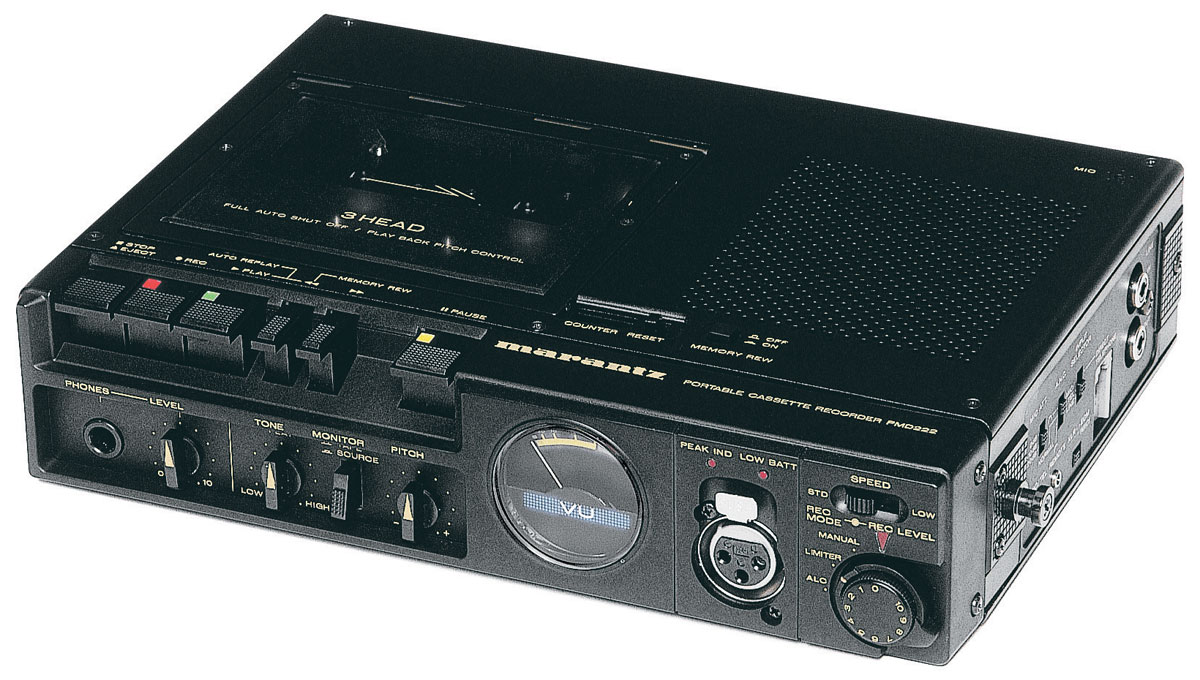 Marantz PMD-222
Price: £90 – £150
The PMD-222 is a more compact and affordable version of the PMD-430. With just one VU meter and not so many connections it's nonetheless a decent bit of kit, an XLR socket for a mic plus both line and headphone outputs makes it a tape recorder to be proud of. It can be run on batteries or a power adapter, some examples on sale don't have the latter but they can be purchased for £10.
---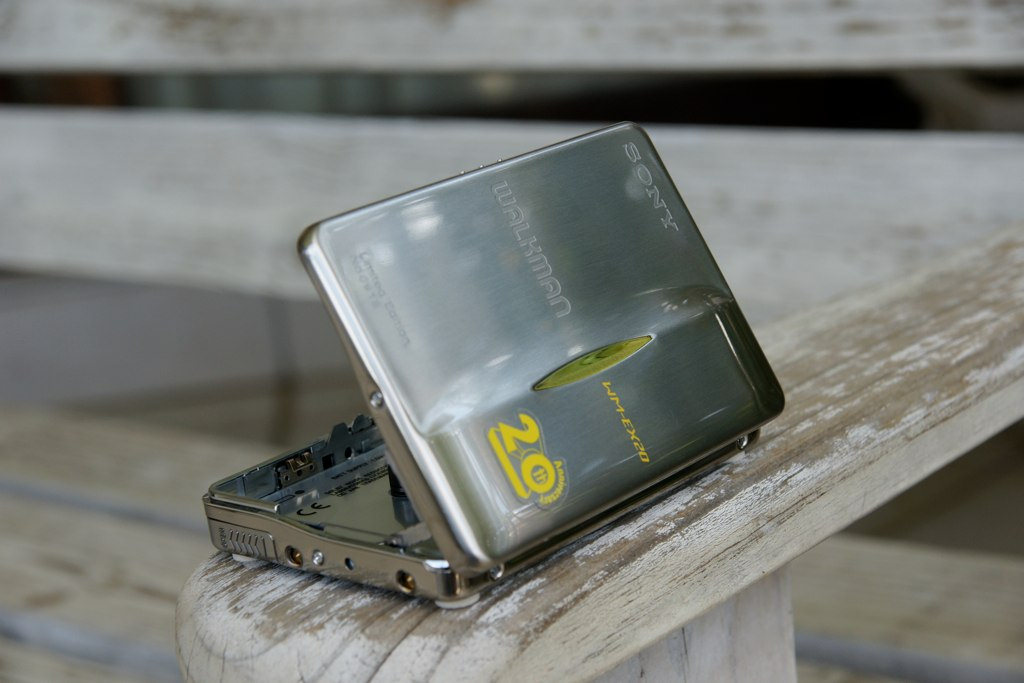 Sony Walkman WM-EX20
Price: Variable
Dubbed the thinnest Walkman ever at 17mm thick, the WM-EX20 was an anniversary edition produced in 1999. It has a stainless steel body and originally came with matching headphones. Naturally it had all the bells and whistles on the features front, including MegaSurround for a 3D effect, a wired remote, high speed rewind and forwarding and MegaBass. In some quarters this machine goes for big money but its fame is far from universal and prices can be remarkably low.
---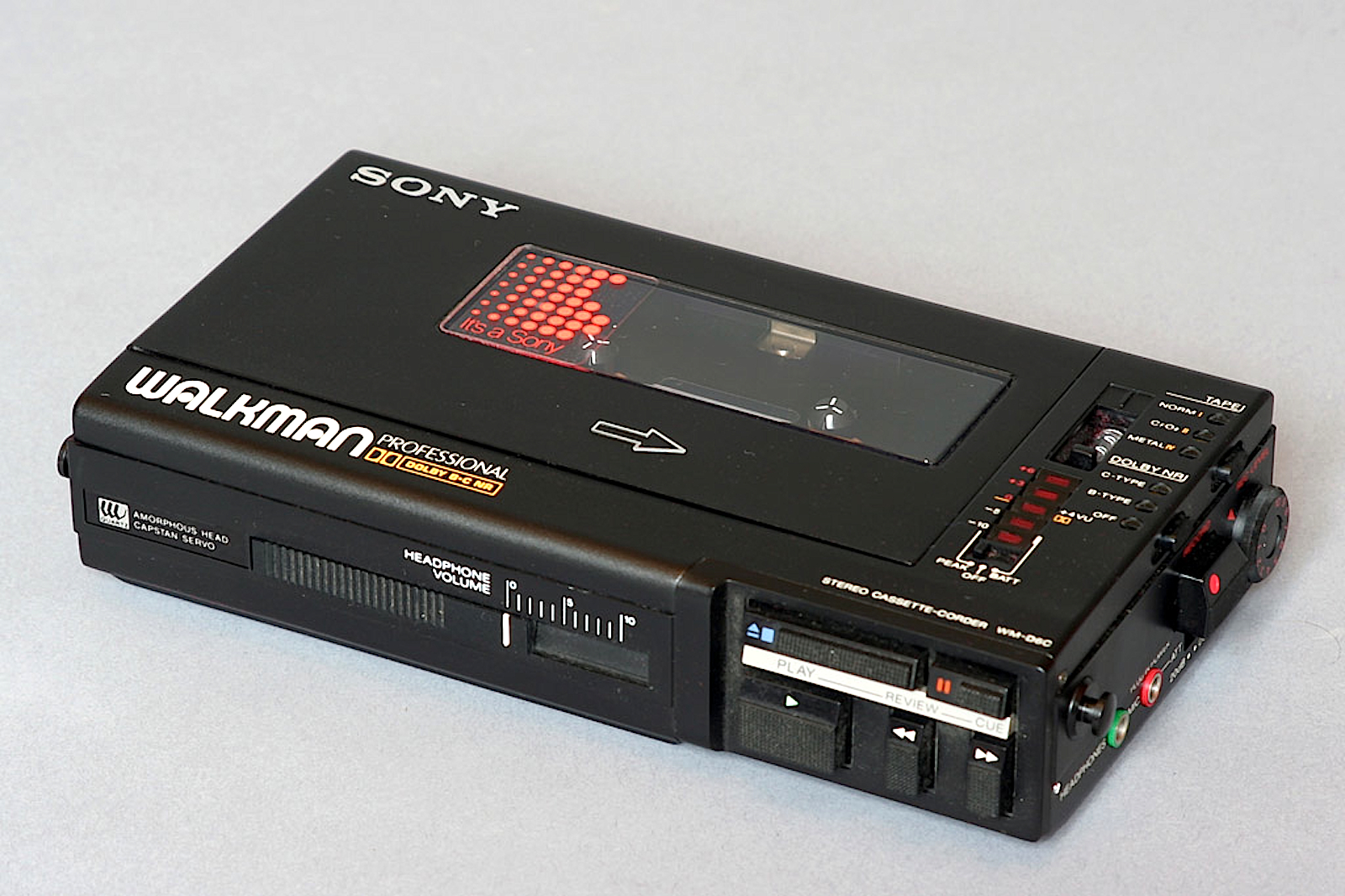 Sony WM-D6C Walkman Pro
Price: £140 – £195
Sony's Professional Walkman is one of the most desirable tape recorders ever made. Not only because its build quality is so high or that there are so many features squeezed into its compact form, but ultimately because it sounds so good. There aren't many cassette decks that inspire enthusiasts to wax lyrical about sound but this is one of them, possibly the only one that isn't a Nakamichi. Used by professionals to portable replace reel to reel recorder in the Eighties it retains a cult following but, thankfully, has not featured in any sci-fi movies to date.
---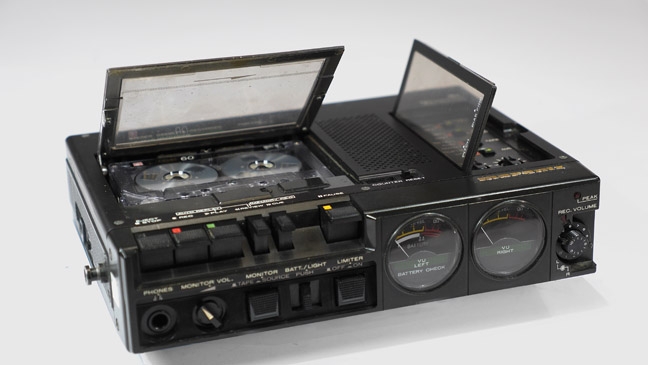 Marantz PMD-430
Price: £240 – £370
More portable than personal this Marantz is a fully fledged tape recorder with VU meters for level, three heads and all manner of connections for home stereo and headphones. It's a professional standard recorder with high build quality so the price is higher than most.
---
Sony Walkman TPS-L2
Price: £500 – £800
The first Walkman has gained something of a cult following since it featured in the movie Guardians of the Galaxy, as a result this fairly bulky machine goes for silly money online. For example the only model on eBay UK at the time of writing was bidding at £76 with several days to go even though it was marked as not working. Functional examples have prices from over £500. Suffice to say that if it didn't have this status the price would be a tenth of that figure.