Published on
April 4, 2017
Category
Features
As one of the most popular pieces on the VF site, we thought it was high-time our guide to the best budget speakers got a refresh. As with our updated budget turntables list, four of the eight options have been updated.
So how can budget speakers even be 'vinyl friendly'? By not fighting against it, for one thing and also by allowing as much detail through the hi-fi chain as possible. Otherwise, you waste money, resources and time.
Because vinyl is such a high resolution source, though, you want as much information to hit your ears as possible. You don't want detail lost as the sounds travels down from the deck to the amp to the speakers. Ideally, you need speakers which are more on the neutral side, offering clarity and transparency.
Next, you want great value for money. Got a £150 to spend? You want to buy a pair of speakers that sound like £300 models. Why? Because the better they sound, the more information that exudes from them. As I say, vinyl is a superb high resolution source. Give it as much space and capacity as possible.
Finally, avoid technology clutter. Keep it simple, if you can by avoiding powered speakers and the like. Great value they might be but low cost powered speakers feature a relative cheap amplifier and the limited build budget means that overall component quality is compromised.
This is a budget article so I've plumped for speakers priced at up to £400. If I miss your favourite speakers then why not tell us about it in the Comments section, below?
---
Roth Oli RA1
Price: £99
www.rothaudio.co.uk
Ideally priced and sized for a second system in a bedroom or office or for a small flat or bedsit where its small cabinet won't excite unnecessary bass frequencies, the Roth RA1s respond well to high quality front end components. They do a good job as computer-based, near field monitors too, especially if you happen to like rock, electronica or high energy music.
---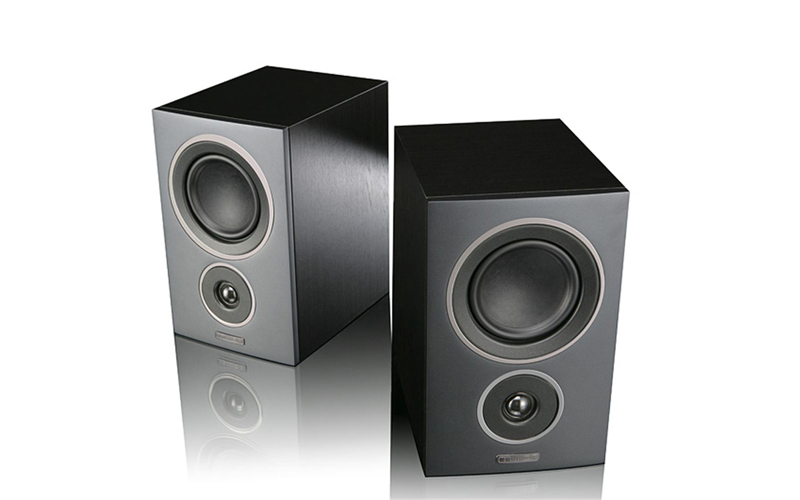 Mission LX-2
Price: £160
www.mission.co.uk
One of the best Mission designs in recent times and a result of bringing back some of the old Mission design team to work on the project. It even has the old layout of tweeter (a new 25mm domed design) under the mid/bass unit (a 13cm effort) to trigger memories of the past. The layout reportedly helps timing. Easy to drive, they can be positioned just about anywhere and will still sound good.
---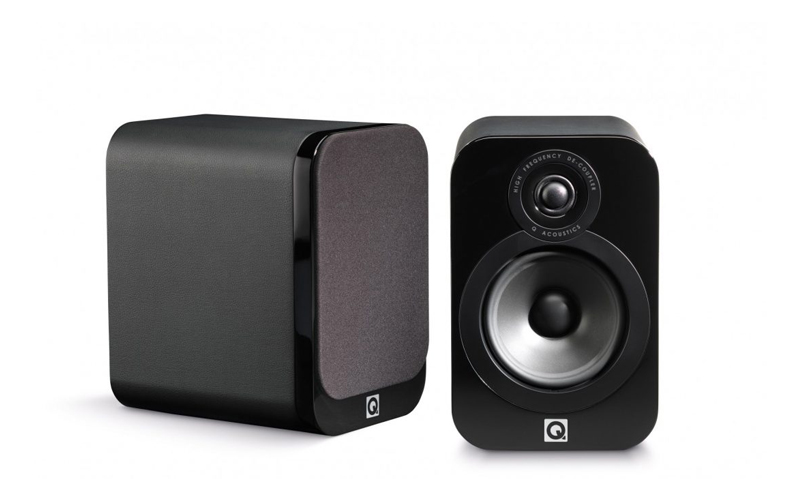 Q Acoustics 3020
Price: £199
www.qacoustics.co.uk
The 3020s punch above their weight and are certainly a major competitor for other speakers in its price range. Well designed with obvious care and attention across the board from its drivers to its cabinet, there is a distinct 'audiophile' edge in terms of the clarity and transparency to these speakers that, for the price, is quite startling.
---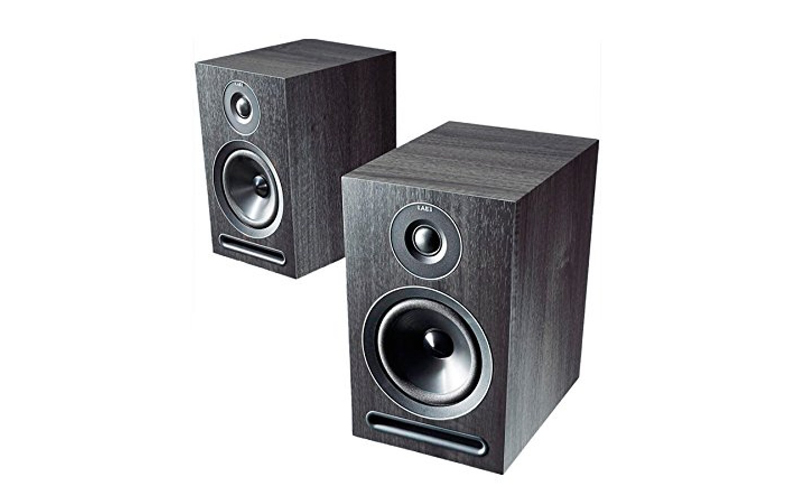 Acoustic Energy 101S
Price: £275
www.acoustic-energy.co.uk
One of the recent stars of the low cost speaker design and a company that has put real thought – often with some surprising yet subtle innovations – into its budget designs. In fact, this low cost model borrows a lot of technology from its more expensive brothers. Those drive units you can see here being two examples. In fact, they sound like big speakers but just scaled down a bit and retaining a clean, crisp presentation.
---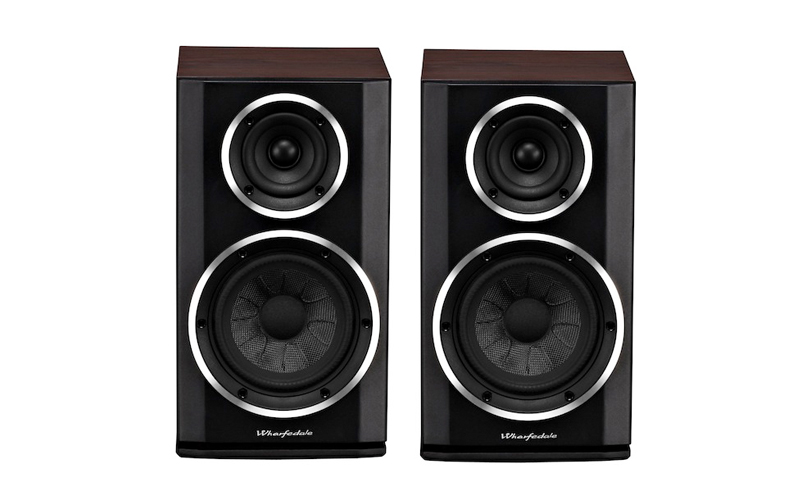 Wharfedale Diamond 122
Price: £280
www.wharfedale.co.uk
The terms 'low cost' and 'value' have always been associated with the Wharfedale brand. For many enthusiasts, their first 'proper' pair of speakers were Wharfedales: me included (Sheltons, in my case). Buying a pair of Wharfedale speakers is a bit like buying a Hoover vacuum cleaner or reading a feature by Paul Rigby. It's a sign of quality and reliability. Featuring a Kevlar mid/bass unit (yes, the stuff they use for bullet-proof vests) it also has a downward firing bass port to enhance low frequencies. Where? Just inside that tiny gap at the bottom of the chassis.
---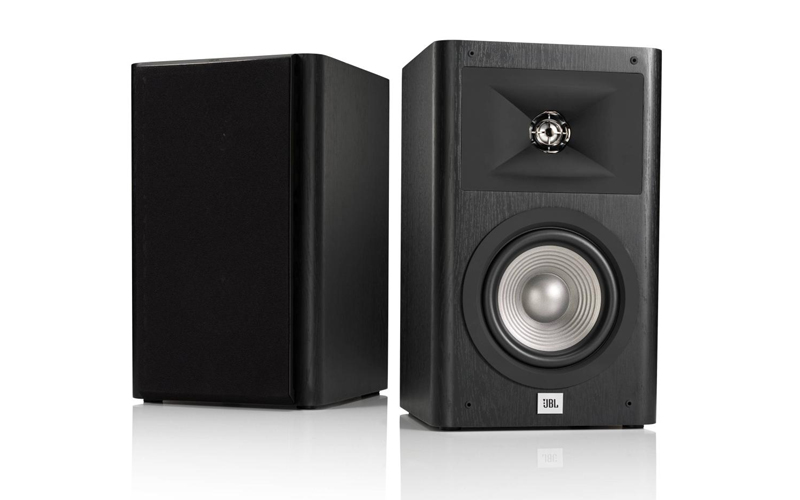 JBL Studio 230
Price: £299
www.harmonkardon.co.uk
US-based, these diminutive speakers have a typical American sound, offering big and bold presentation. Notice the 'horn' enclosure on the tweeter that, says JBL improves the imaging. Anyone who loves rock will use these babies with a fat grin stuck on their face. It doesn't seem to matter what sort or size room you put them in either, the JBLs seem to fill the room easily. The sound is high, wide and compelling.
---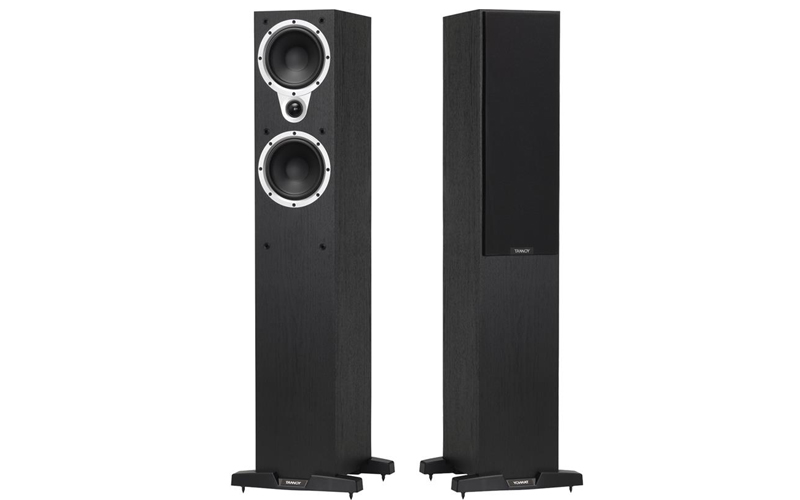 Tannoy Eclipse 3
Price: £300
www.tannoy.com
The problem with floor standing speakers within this budget range is that they lack any kind of focus and often sound totally uncontrolled in the bass region. Not this pair though. Offering three drivers (two 13cm mid/bass units and a 28mm dome tweeter), as long as you avoid sidewalls or corners, these speakers should sound pretty nifty.
---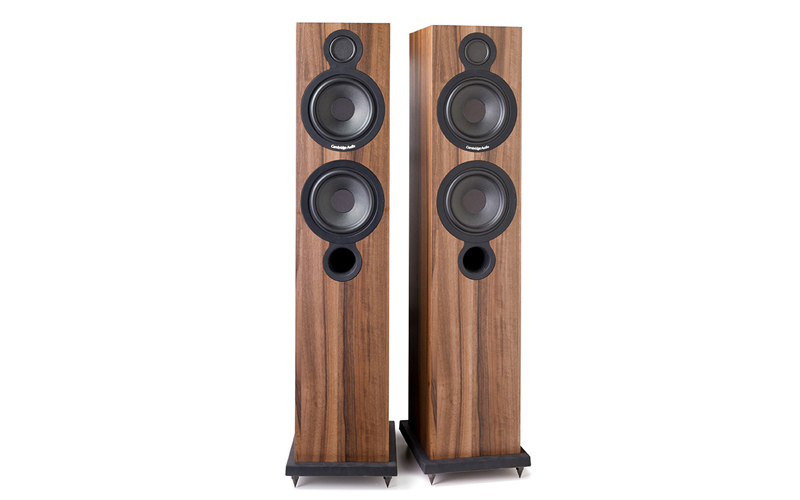 Cambridge Audio Aero 6
Price: £400
www.cambridgeaudio.com
This one is becoming hard to find in the shops so grab it while you can. Richer Sounds might be a good place to source it. A floorstanding model that was the subject of a price drop from £650, this design feature BMR (Balanced Mode Radiators) drivers that provides extra clarity. They are quite bold and confident in their presentation.
---
Aside from his ongoing technology column for The Vinyl Factory, you can read more of Paul Rigby's scribblings at The Audiophile Man.
---