Published on
September 8, 2014
Category
Features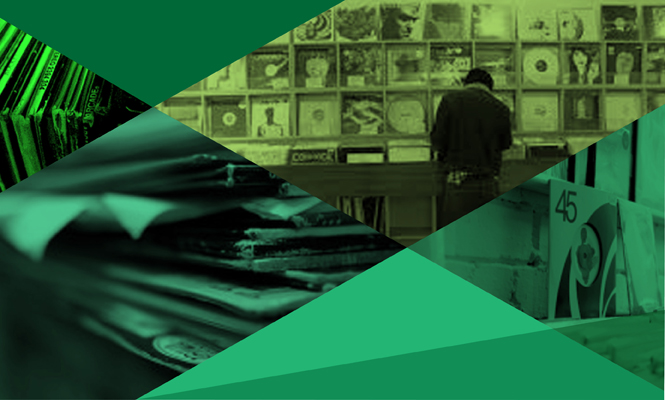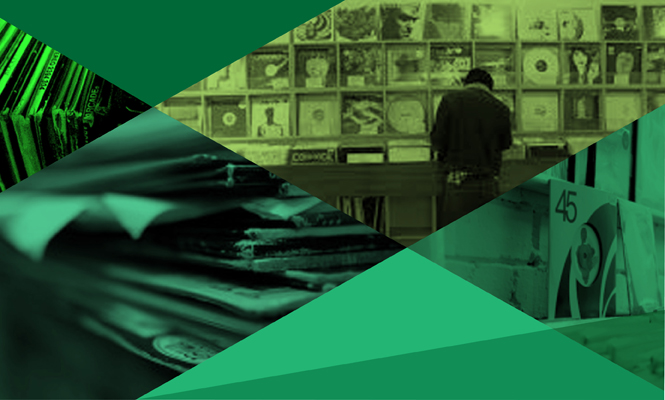 The Vinyl Factory select the 10 most essential vinyl releases of the last 7 days.
Loads to get into this week, with limited and coloured 7″s from Inkswel and Spray Paint and powerful singles from Eric Copeland on L.I.E.S. and Funkineven and Jay Daniel. Leading the week's top LP releases is the seminal reissue of Bernard Szajner's Visions of Dune, a full-length from Claremont 56 locals Bison and Clap! Clap!'s barnstorming afro-centric romp Tayi Bebba on Black Acre.
Scroll down for our definitive across-the-board rundown of the week's new vinyl releases as selected by The Vinyl Factory's Chris Summers, Patrick Ryder, James Hammond and Theo Leanse. 5 singles and 5 LP's every 7 days that are unmissable additions to any collection.
---
Singles
---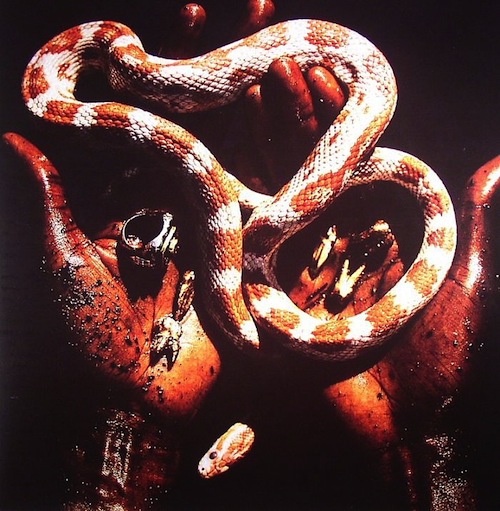 Funkineven Feat. Jay Daniel
Discipline / Abyss
(Apron)
After setting the world alight on Sound Signature and Wild Oats, the precocious Jay Deezy hops across the pond for this killer collab on Funkineven's Apron imprint. Judging by the A-side he packed plenty of Midwestern grit in his carry on, as the duo turn out a scuffed machine funk workout brimming with MPC madness and a garbled bassline. 'Abyss' is a more restrained affair, which has the pair crafting an eerie soundscape punctuated only by the thud and crack of sparse percussion. Two of the hottest names in the game, one essential label – you gotta believe the hype!
---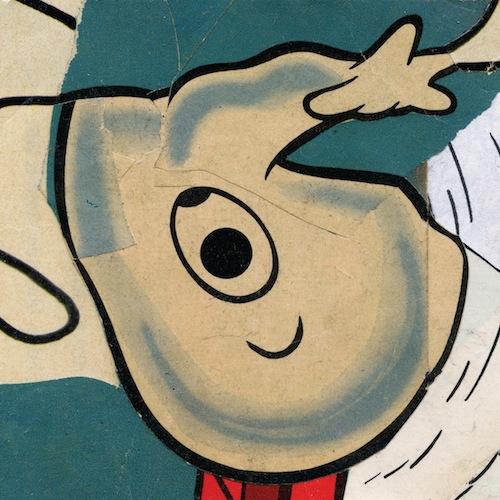 Eric Copeland
Logo My Ego
(L.I.E.S)
Whilst Black Dice related activities seem to have stepped down a notch or two in recent years, Eric Copeland has kept things productive and succinctly out-there with his solo releases, and this first time pairing with L.I.E.S records is a bonafide winner. Collage being his modus operandi visually and musically, here we have 5 new transmissions from the Copeland-kaleidoscope, which sound a touch more polished, but still valiantly seek to turn the inner ear into an out of sync turntable, that picks up warped transmissions of exotica, dance and multimedia as it spins.
---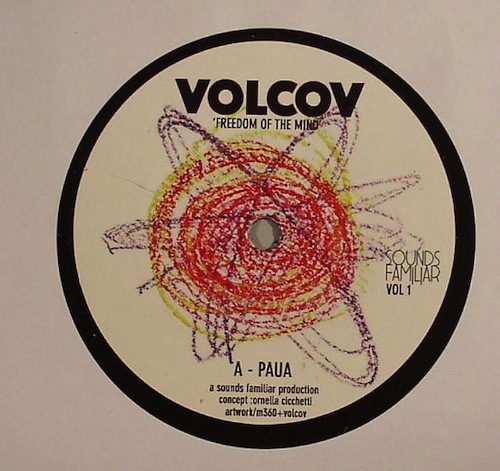 Volcov
Freedom Of The Mind
(Sounds Familiar)
After releases from Sadar Bahar and Danny Krivit, this is the third in Sounds Familiar's special edition 7" series, featuring groove-laden jazzy disco jams spliced and edited with impeccable judgement. Just like those first two, this is severely recommended, as the Italian DJ and producer Volcov (who also finds a home for his output on Rush Hour, Residual and Archive) puts in a double-header of jazz funk fusion cutups.
---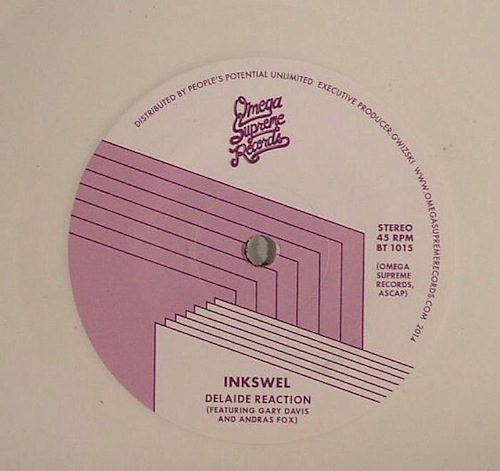 Inkswel / XL Middleton
Delaide Reaction / Sunset on Sunset
(Omega Supreme / People's Potential Unlimited)
Having wooed us with his Cloudeaters EP alongside Virgo Four's Merwyn Sanders earlier this year, here's another gem from Aussie Inkswel, who has enlisted Andras Fox and Gary Davis for the a-side on this spaced-out and highly collectible boogie 7″. LA native XL Middleton takes a drive round the cities sun-soaked streets on the flip on a release for boogie heads and Dam Funk devotees, pressed on limited white vinyl.
---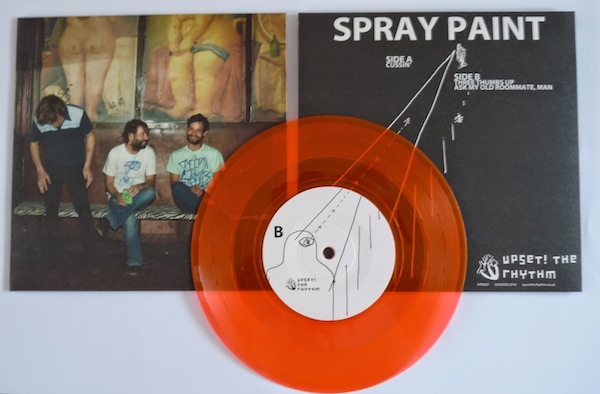 Spray Paint
Cussin
(Upset The Rhythm)
Limited to 500 copies on neon orange vinyl courtesy of the excellent Upset the Rhythm. Spray Paint are a no wave outfit from Austin, TX who turn out the finest in bomb busting drums and chainsaw guitars. They twitch and jerk all over the place, always noisy and always rocking! Do It…
---
LP's
---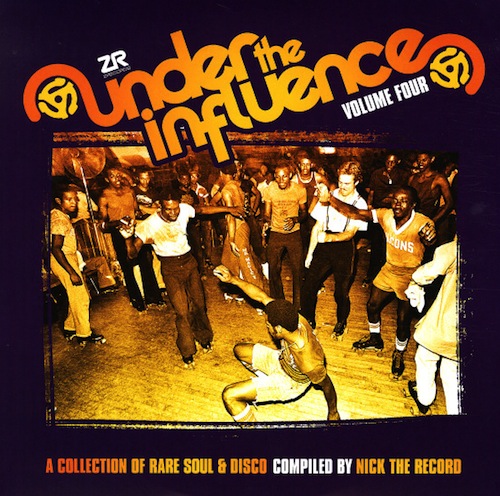 Various Artists
Under The Influence Volume 4 – Compiled by Nick The Record
(Z Records)
One of the most enduring series on Joey Negro's Z records, if not across the whole weird and wonderful world of archival releases, a new volume of Under the Influence is usually marked by a gush of record collectors' gasps as they read over a tracklist of sought-after soul and disco. This new edition from British DJ and dealer Nick The Record is jammed full of quality material, but it's worth the price of admission just for gems from The Family Tree and Skye, edited for the dance by Nick himself.
---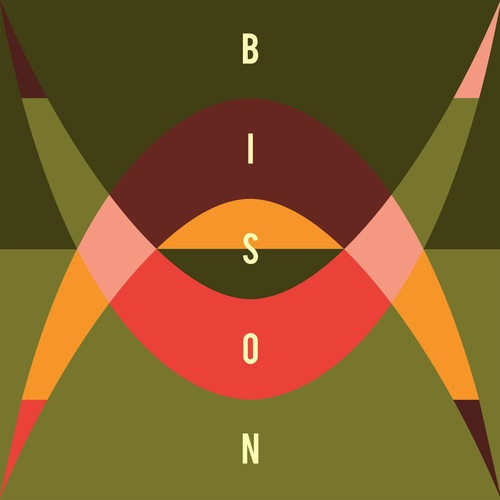 Bison
Travellers
(Claremont 56)
It's always a good day when you have a new Claremont release in your hands, and today is no exception. Four years after gracing our undeserving ears with the strung out brilliance of Way To L.A., this studio collaboration between Claremont mainstays Smith and Mudd, Can legend Holger Czukay and seductive vocalist Ursula Major finally yields its debut long player. Featuring additional production from Idjut Boys' Conrad McDonnell, this psychedelic journey through acoustic chug and mindbending dub provides Balearic bliss for either end of the day.
---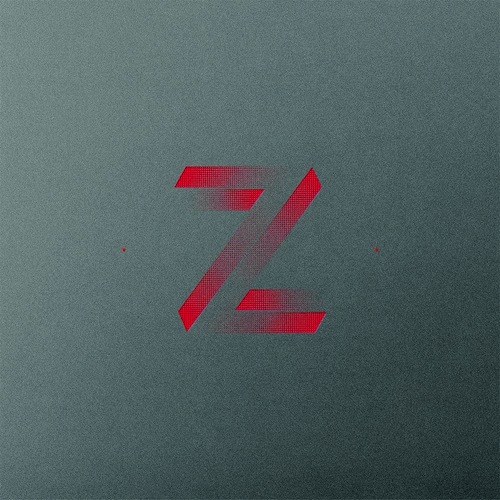 Bernard Szajner
Visions of Dune
(InFine)
From Alejandro Jodorowsky and David Lynch, to Brian Eno and Klaus Schulze, there's been several attempts to translate the words of Frank Herbert's sci-fi epic Dune into other mediums- with Jodorowsky's inspired but unfinished attempt to turn it into film being the stuff of legends, and Eno's score for Lynch's mediocre effort remaining similarly unrealized. Here, on the other hand, we have a reissue of Bernard Szajner's 1979 interpretation of Dune, which appears unfettered and fully realized in comparison, doing justice to the rich source of inspiration that the novel has proven to be. Lovingly remastered and bolstered by 2 extra cuts, it's a very worthwhile listen for fans of soundtracks, sci-fi, and visionary music alike.
---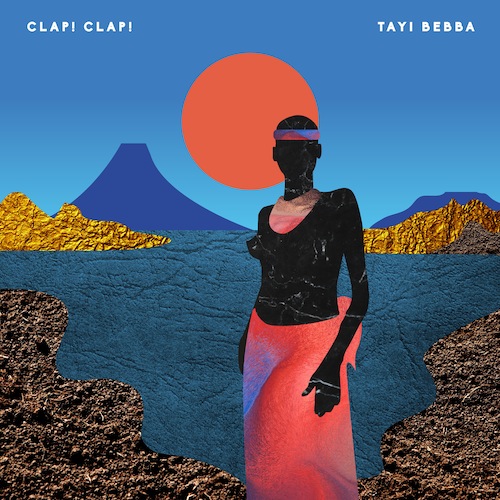 Clap! Clap!
Tayi Bebba
(Black Acre)
Italian producer Cristiano Crisci aka Clap! Clap! follows in the Black Acre mould that gave us those deep afro-centric Romare EP's over the last two years with a bass-driven romp through all sorts of equatorial paraphernalia. Although the elephant trumpet air-horns err on the kitsch side, the humbler 'Rainstick Fable' with its footwork bent and percussive vocals is a highlight on a varied and voluble record that will save the end of your summer.
---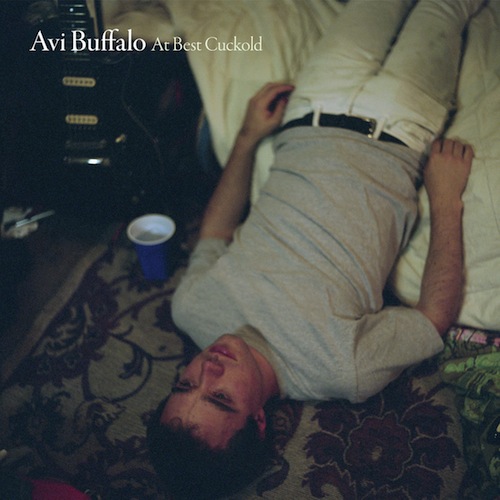 Avi Buffalo
At Best Cuckold
(Sub Pop)
At last, another joyous blast of sunshine drenced pop magic from Avi Buffalo! A good four years after the stunning self titled debut, At Best Cuckold hits the ground running with all the vibrancy and warmth you would hope for, covered in instant classic melody and already sounding timeless. This style of pop is hard to make happen, Avi Zahner Isenberg does it with ease.