Published on
June 8, 2015
Category
Features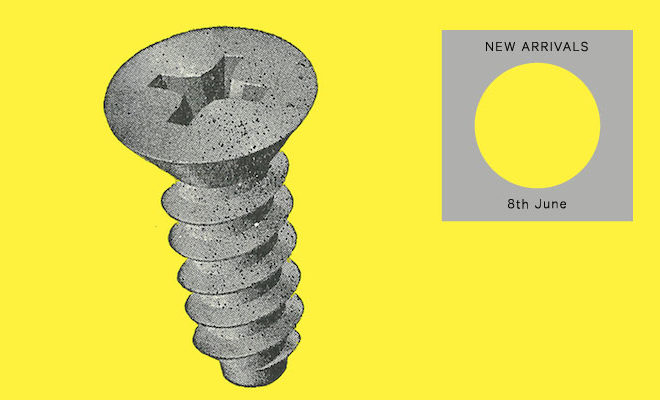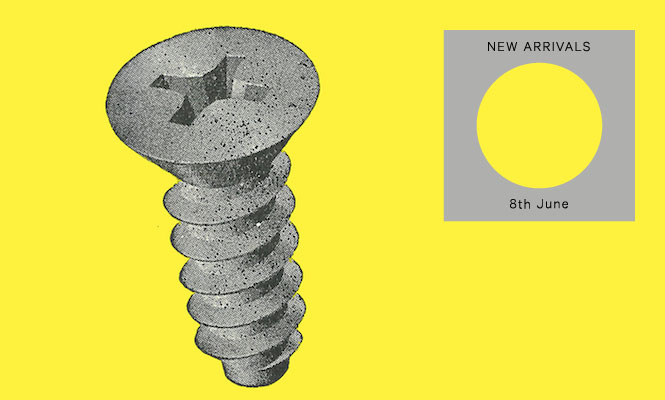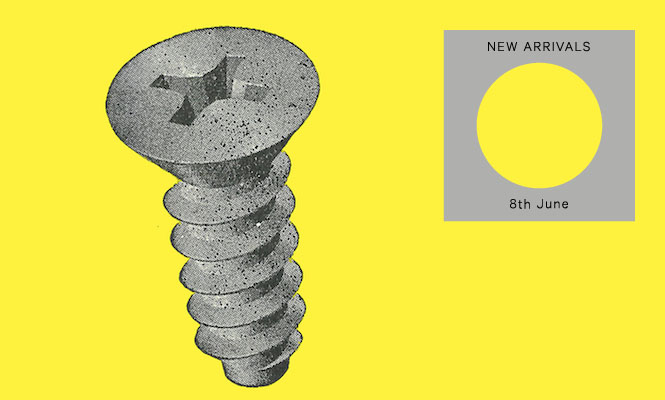 We select the 10 most essential vinyl releases of the last 7 days.
This week join Pye Corner Audio on a space voyage to the year 2080 where the buzz of machinery will envelope you, before wading into hot and crunchy mud with Jay Daniel and Watsui High. Then cool off with new posthumous material from Arthur Russell and if you're brave enough take the plunge into dark and unknown post-punk recesses with Cherrystones.
Scroll down for our definitive across-the-board rundown of the week's new vinyl releases as selected by The Vinyl Factory's Chris Summers, Patrick Ryder, James Hammond and Theo Leanse. 5 singles and 5 LP's every 7 days that are unmissable additions to any collection.
---
Singles
---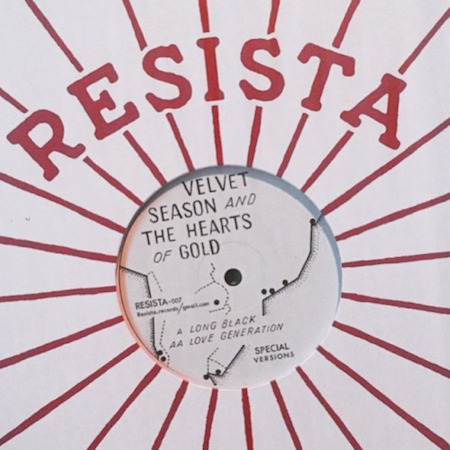 Velvet Season and the Hearts of Gold
Love Generation
(Resista)
Latin guitar plucked over a meaty bass line and spiralling sax spice up a driving, glorious Jazz funk disco killer of an A side. The flip offers something shot through with psych-y effects, mystic chanting and thick improvised synth layered with eastern fuzz over a spatter of cymbal and timbales. Crazy and amazing, as expected from Velvet Season and the Hearts of Gold, though it's a less sleazy than on previous outings. The two guys behind the record are Gerry Rooney and Joel Martin, variously of Quiet Village and Black Cock (alongside DJ Harvey), and it's a nice fit for label Resista, which has previously featured killer edits from Daphni aka Caribou and Keyboard Masher.
---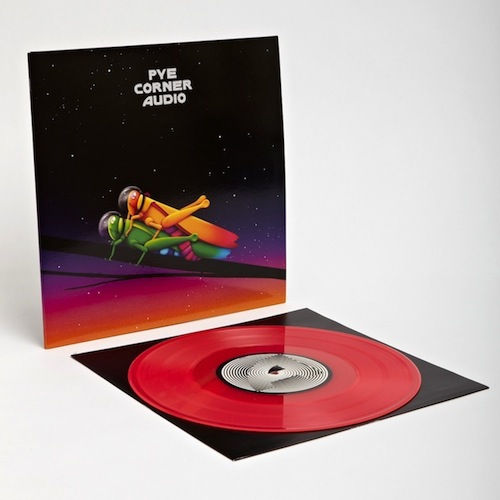 Pye Corner Audio
Stars Shine Like Eyes
(Death Waltz)
With a few changes over at Death Waltz that have seen the label merge with Mondo over in the States, and the new Transmission record store spring to life in Margate, their ever intriguing Death Waltz Originals series is back with a couple of stunners from Pye Corner Audio. Cover image, fluorescent vinyl, John Carpenter soundtrack channeling considered- this one wears its garish retro-futurism quite literally on its sleeve- but it all works in the context and feels far from disingenuous in the hands of PCA.
---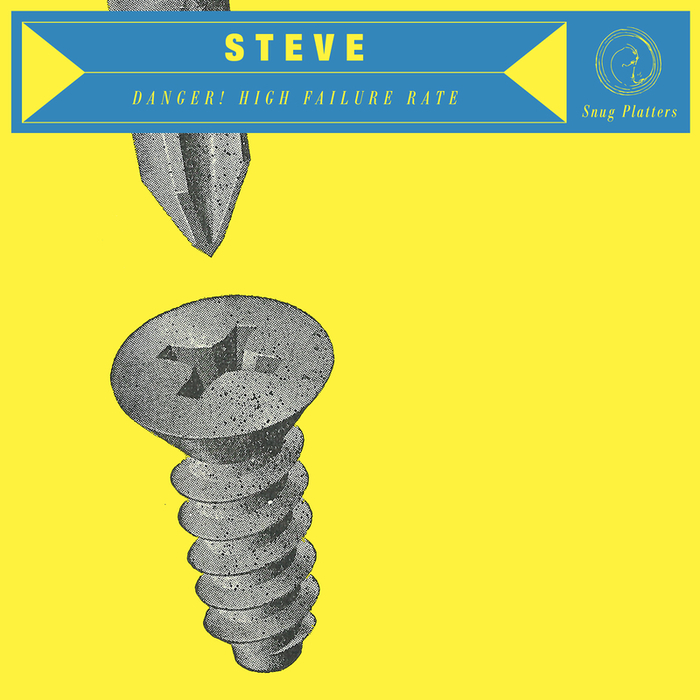 Steve
Danger! High Rate Failure
(Snug Platters)
Snug Platters is the brand new label from Elbow's Guy Garvey and Fiction's number one man Jim Chancellor. First up is the debut release from Steve aka Jane Parker (she of Rude Club fame) and it's a killer. She's a one woman band and sure lets rip whenever and wherever she can. Distorted beat driven pop with a definite edge. This is a cracker.
---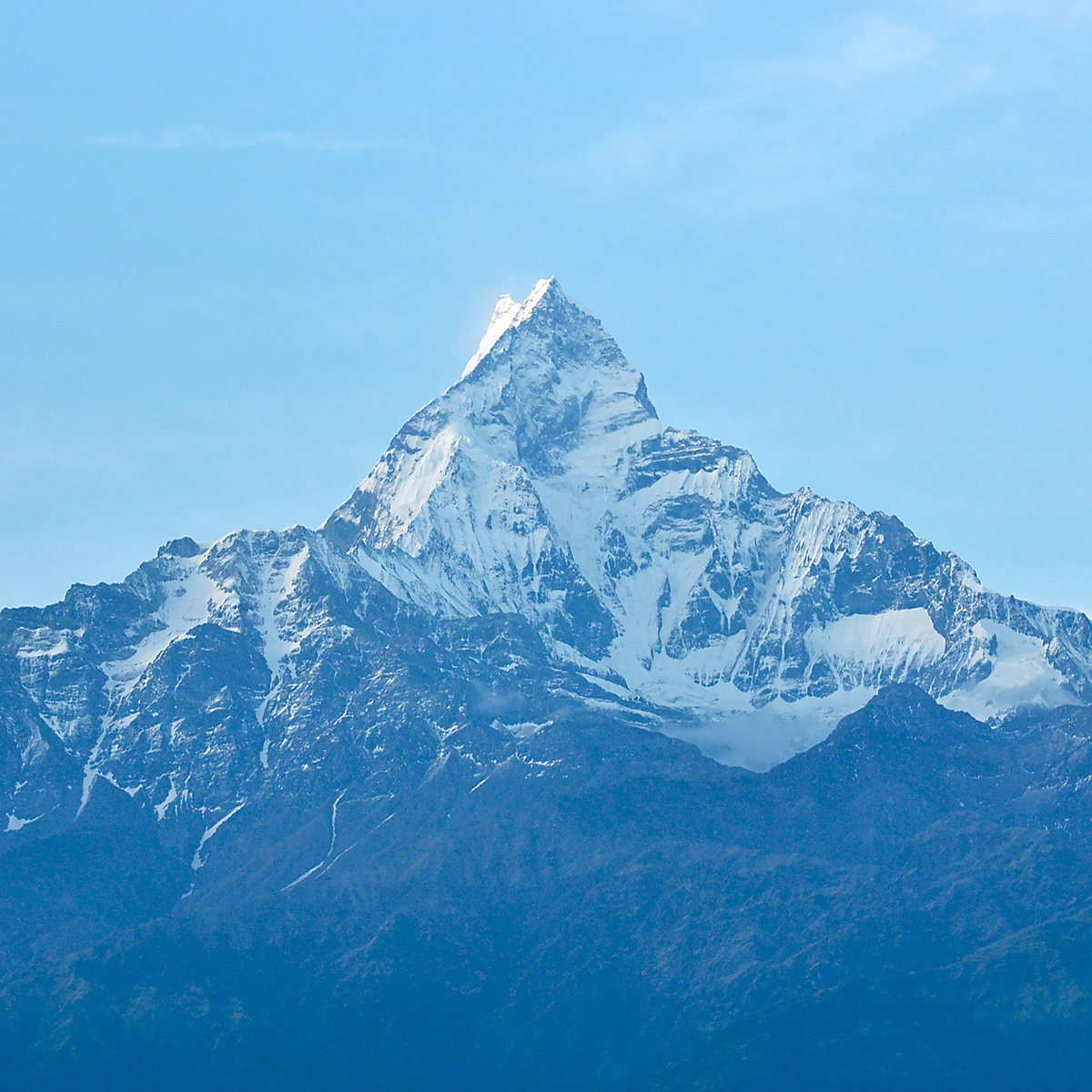 Keita Sano
Sweet Bitter Love EP
(Spring Theory)
After a steady stream of ear catching releases over the past couple of years, most notably the superb "People Are Changing" on Mister Saturday Night, Japanese producer Keita Sano takes things to the next level with the hottest, most idiosyncratic house track of the year. "Sweet Bitter Love" is an absolute beauty, boasting a bouncy bassline, rattling percussion and all sorts of exotic tidbits, chucked together with the playful enthusiasm of a man who understands the purpose of dance music is pleasure. The other three cuts on this 12" make for a strong supporting cast, but it's the title track that'll have you swinging off the rafters time and time again.
---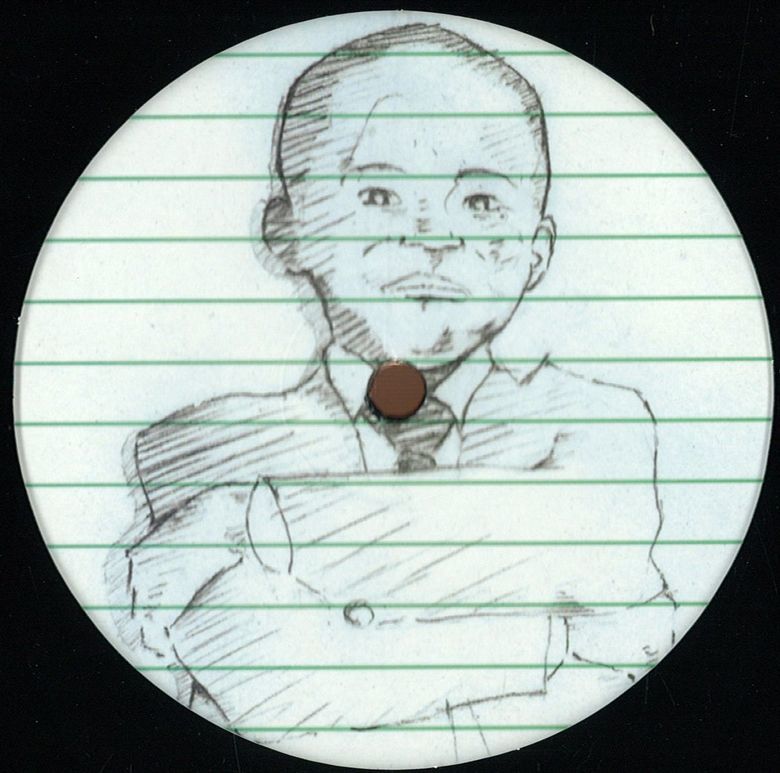 Jay Daniel
School Dance EP
(Watsui High)
Having dropped a smattering of 12s on Sound Signature, Wild Oats and Apron, Detroit's wonderkid Jay Daniel presents his own label Watsui High. From the centre label sketch of him as a kid to the title of the inaugural release and indeed the label name itself, Jay-D looks to be playing on his status as a young'un. But if the music's anything to go by, it might be his maturest release to date. "Thank U Jay", has a strong rhythmic crunch, dope synth bassline and smart sampling work while "Anything With A Moonroof" gets even muddier and probably steals it for us as the standout.
---
LPs
---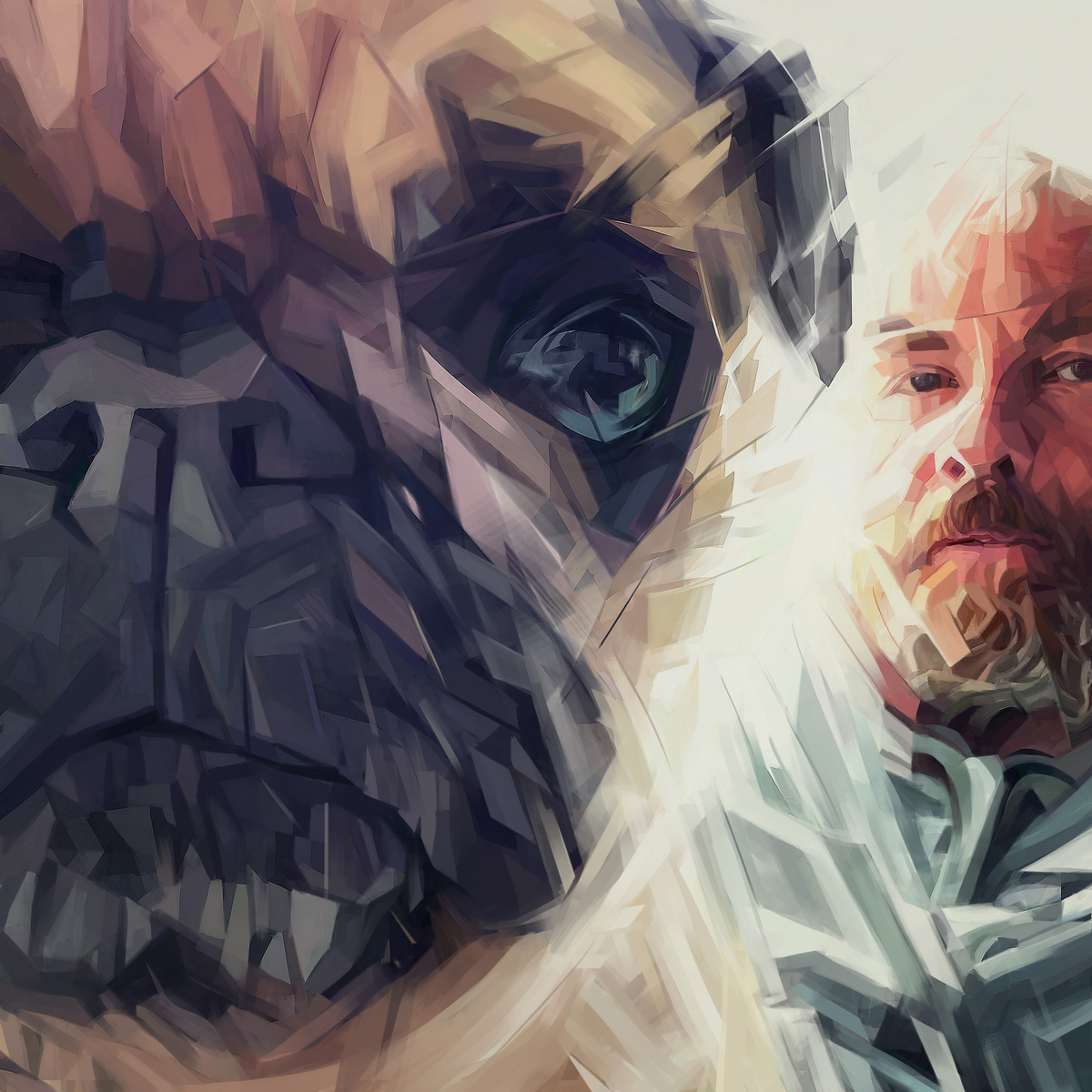 Steve Cobby
Everliving
(Declasse)
"Everliving" sees Hull's finest son return with a second LP in as many years, this time lavishly presented on a triple clear vinyl pressing. Picking up right where he left off on Saudade, the Fila Brazillian takes us on a downbeat odyssey, blending the diverse textures of tropical instrumentation, pristine electronics and subtle guitar into fourteen immersive epics. Working to his own schedule, and on his own label, Cobby has given himself the freedom to let the tracks take on a life of their own, and they live and breathe out of the grooves.
---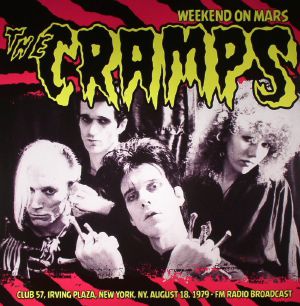 The Cramps
Weekend On Mars: Club 57, Irving Plaza, New York, 18 Aug 1979 (FM Radio Broadcast)
(Radio Silence)
It doesn't really matter how 'official' this record is does it? There's 500 for the world and then that's it. What you get is a blistering live set from thee coolest band that ever walked the earth. Straight from Club 57 in their own New York City, you can almost smell the sweat from Lux and Poison as they lead their band through an almighty tear up of blistering rock n roll. This is the shit right here.
---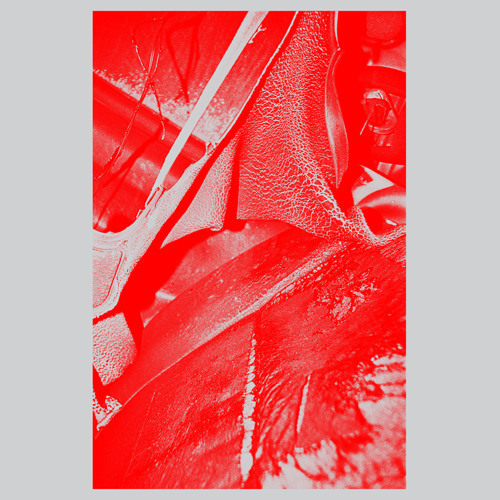 Helm
Olympic Mess
(Pan)
With an ear for the uncanny, Luke Younger's Helm project conjures all manner of abstract machine forms and industrial sonic minutiae within its electro-acoustic ferment– and with Olympic Mess these trace identifiers of the project are taken to another level of refinement, and encrusted with a sonic residue of various dance musics (primarily dub techno and Balearic disco as the press release would have it). Whilst this adds a more conventionally musical ambience to the mix, any notion of this being blissed out belies its ability to unsettle in tandem, and rest uncomfortably in genre specifics. It's the degree of control over all parameters and ability to perfectly pace and phrase such a gloriously chaotic fog of sound that is truly admirable- it all makes for an exhilarating listen.
---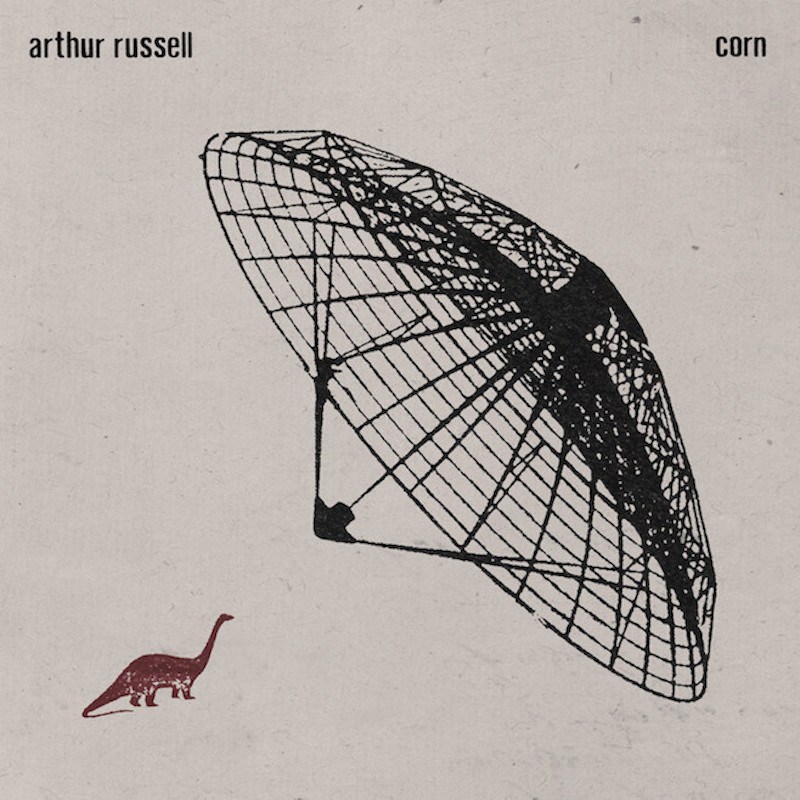 Arthur Russell
Corn
(Audika)
Although it's been almost 20 years since Arthur Russell passed way, his legacy has been kept alive with a set of incredible posthumous releases. Now Audika, the same label that put together Context and Love Is Overtaking Me, drop another precious extraction from Arthur's original, completed 1/4" tape masters. Corn collects previously unreleased recordings from 1982-1983 that primarily feature Russell's solo work on cello, keyboards, rhythm machine programming, vocals, and production. Russell himself compiled this material onto three test pressings but that's as far as it ever got, so it's wonderful to see this material now spinning on turntables.
---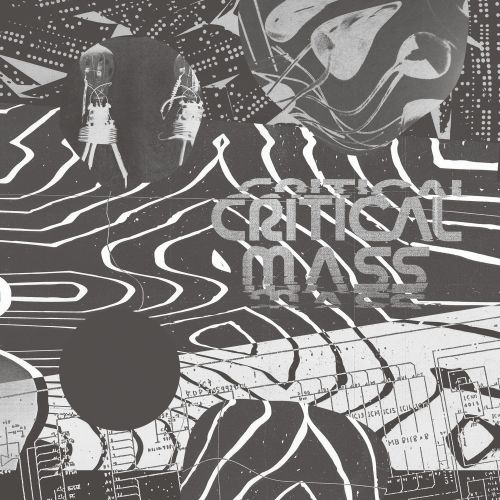 Cherrystones
Critical Mass: Splinters From The Worldwide New-Wave, Post-Punk and Industrial Underground 1978 – 1984
(Touch Sensitive)
Cherrystones, aka Godsy or Gareth Goddard is an esoteric musician with one of the most wonderful record collections in the universe. Any peek into it, as offered by his radio show or DJ sets, is guaranteed to feature a heavy dose of unheard stuff, and this compilation is no exception. It solidly does what it says on the tin, spanning the post-punk period across continents – ranging from the Wagner-inspired German New Wave of Dusseldorfians Rheingold to the work of 12-year-old NYC New Wave star Chandra Oppenheimer.