Published on
March 7, 2016
Category
Features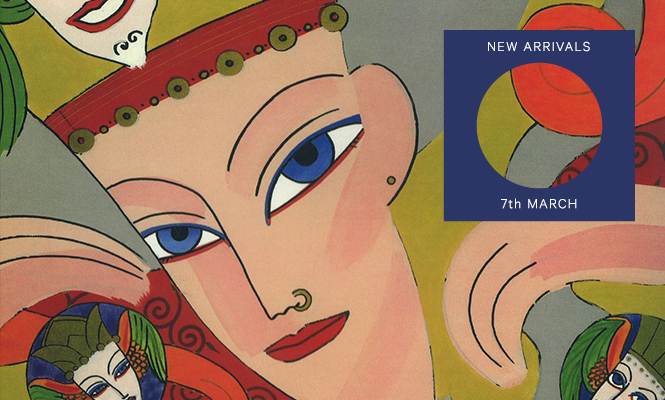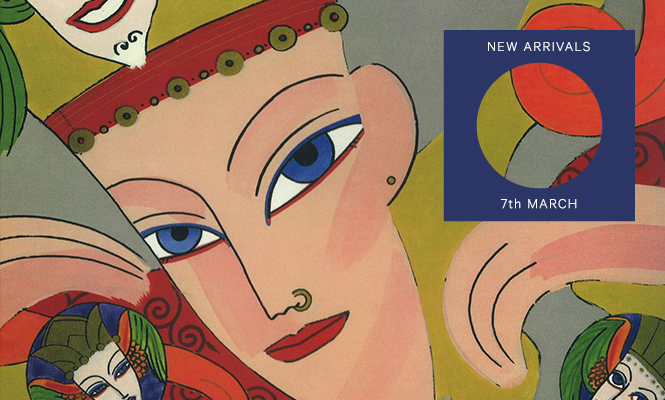 We select the 10 most essential vinyl releases of the last 7 days.
This week PJ Harvey teases her forthcoming album with an etched 7″, Larry Heard aka Mr Fingers drops new material for the first time in over a decade, and Guerilla Toss unleash damaged funk on DFA.
There's a bunch of archival items you need to check too: La Monte Young and Marian Zazeela's 1976 minimal album is finally back in print and that cult Japanese record by Mariah has just got another repress. Also MCDE has only gone and released his first ever reissue. Obviously it's killer.
Scroll down for our definitive across-the-board rundown of the week's new vinyl releases as selected by The Vinyl Factory's Chris Summers, Patrick Ryder and James Hammond with help from Norman Records. 5 singles and 5 LPs every 7 days that are unmissable additions to any collection.
---
Singles
---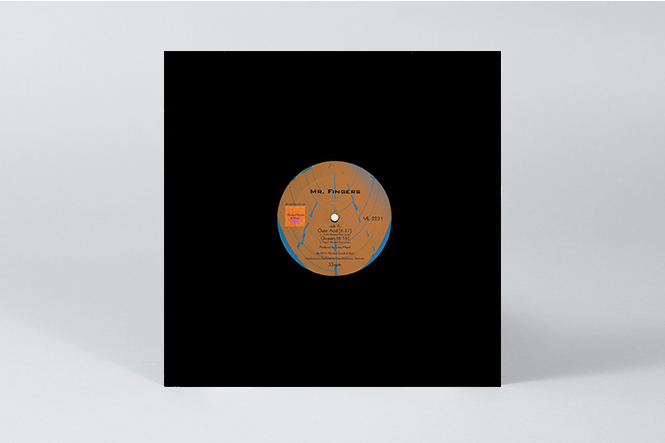 Mr. Fingers
Mr. Fingers 2016
(Alleviated)
After a decade long hiatus searching for fresh inspiration, Larry Heard returns to his Alleviated imprint under his iconic Mr Fingers alias for a truly stunning four track EP. The Chicago legend goes back to his roots on A-side pair 'Outer Acid' and 'Qwazars', serving up propulsive acid, adorned with typical melodic flair. As we head onto the flip, Larry takes us into the deeper regions of the house world via the organic polyrhythms and limber bass of 'Nodyahead' before the drifting dreamscape of 'Aether' harks back to the future primitive sounds of 'Secenaries Not Songs'.
---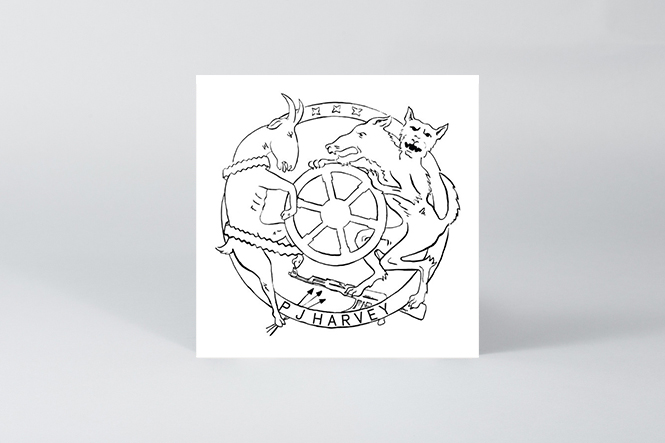 PJ Harvey
The Wheel
(Island)
Polly's back with the first release from her upcoming 'Hope Six Demolition Project' and it's a case of blink and you'll miss it if you don't act fast. Pressed onto a one sided, etched 7″ and limited to 2000 copies only this won't last for long. The track is built on the kind of groove she makes so well and the extended intro gives it an epic feel. The natural push on from 'Let England Shake'. PJ Harvey is still amazing.
---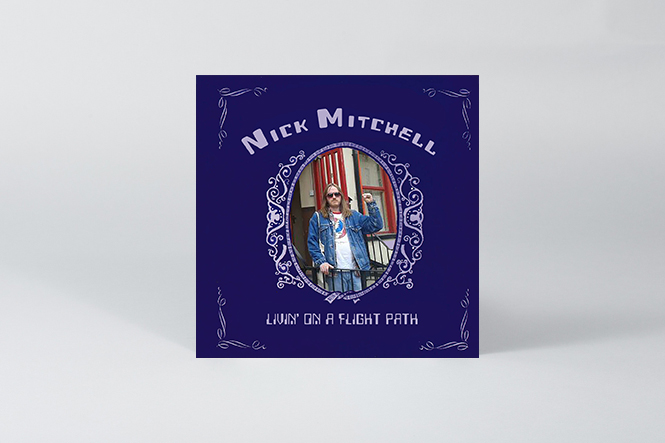 Matt 'MV' Valentine / Nick Mitchell
Split
(Golden Lab)
Split 7″ from drone folksters from either side of that big puddle we call the atlantic ocean each exploring one chord jams. MV uses fluctuating analogue synth, wah-wah guitar and sitar to create a cosmic thing whilst NM uses serpentine guitars and muted tabla and island percussion to refresh. Just 100 copies. Quick!
---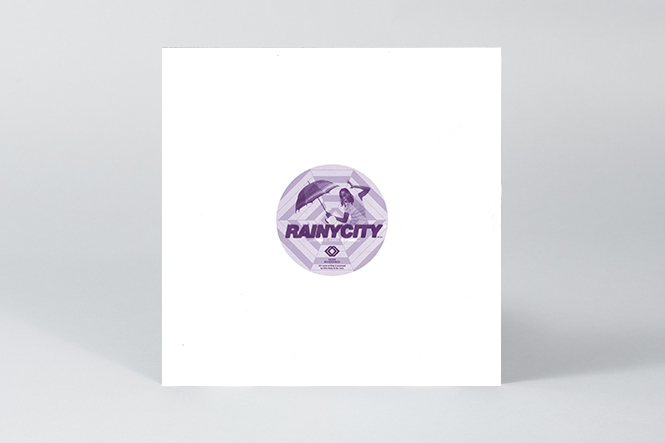 City People / 20 Below
It's All In The Groove
(MCDE)
If MCDE calls it as "one of the finest house music 12-inches to ever come out of the UK" and Theo Parrish, Jay Daniel and Jeremy Underground all have a copy, we don't really need persuading. The much-needed reissue of this cult favourite coincides with the record's 20th anniversary and also marks the first archival release on MCDE. Let's hope there are more in the pipeline…
---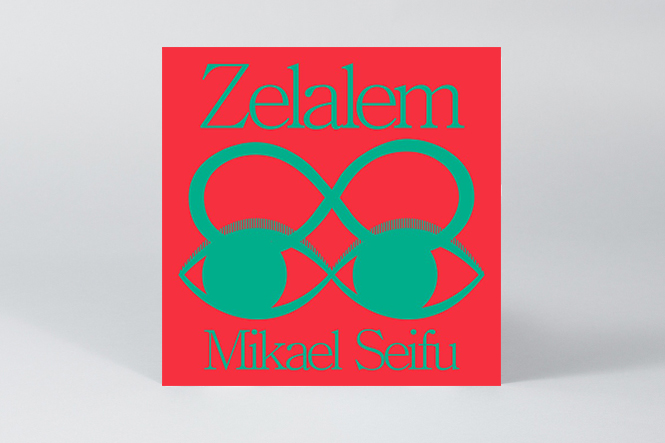 Mikael Seifu
Zelalem
(RVNG Intl.)
Addis Ababa native Mikael Seifu is certainly one to drink from differing streams of musical tradition and innovation, and his EP 'Zelalem' channels Ethiopian folk and electronica into an intriguing and cross pollinated mix. Expounding on "Ethiopiyawa Electronic", a term coined by Seifu and his peers, Zelalem embraces the acoustic and physical as much as programmed dancefloor stylings and electronic ambience. A release that shows Seifu's growing abilities as an innovator, and another reminder to keep an eye on what's brewing in Addis at the moment. Also of note here is the fifty-minute cassette mix released alongside Zelalem, which casts light on some of the Ethiopian and African folk music influences that Seifu explores on the EP.
---
LPs
---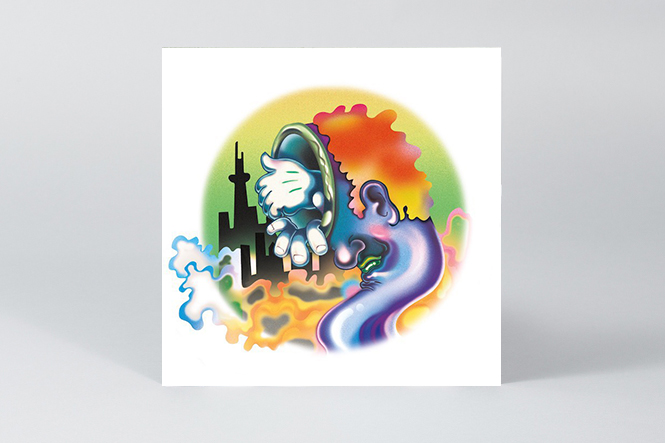 Guerilla Toss
Eraser Stargazer
(DFA Records)
This is by far the best release on DFA in ages! Guerrilla Toss come from Boston and use to be a punk band. Now they've mainlined some serious no wave post punk rattle into their game and come out the other side like the best and most amazing pumped up and seriously noisey party band you'll ever here. There's a message in their madness too. You need this.
---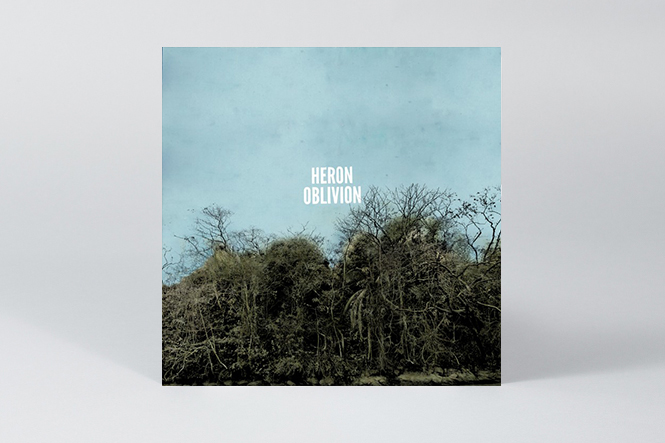 Heron Oblivion
Heron Oblivion
(Sub Pop)
When folkies get together and make a psych rock record. Let us present 'Heron Oblivion', a record that brings together the brilliant guitar-picked mind of Meg Baird (who made the humbly excellent 'Don't Weigh Down The Light') with Noel Von Harmonson (who usually strikes gold in Six Organs of Admittance) and Ethan Miller, who normally joins Harmonson in Comets on Fire. this band marry psych rock's dark basement feel with the great outdoors.
---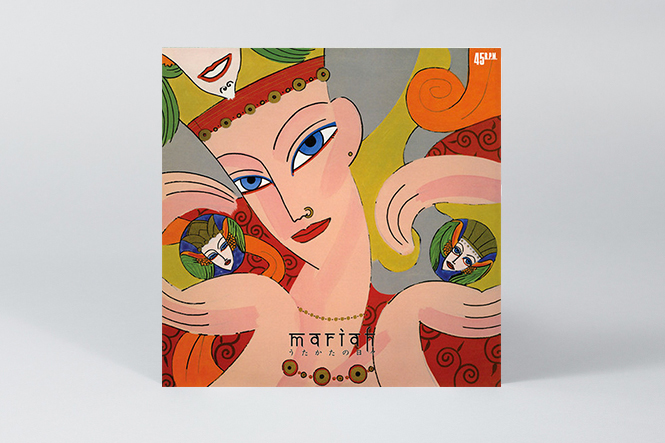 Mariah
Utakata No Hibi
(Palto Flats)
2015 was the year that Palto Flats reissued the fifth and final Mariah LP, Utakata No Hibi, a totally unique fusion of slo-mo techno, new wave and synth funk incorporating Shimizu's skronking sax, traditional Japanese folk instrumentation and bilingual Japanese and Armenian vocals. It was one of our top reissues of the year, and it sold out in a flash. The repress is finally here, limited again…
---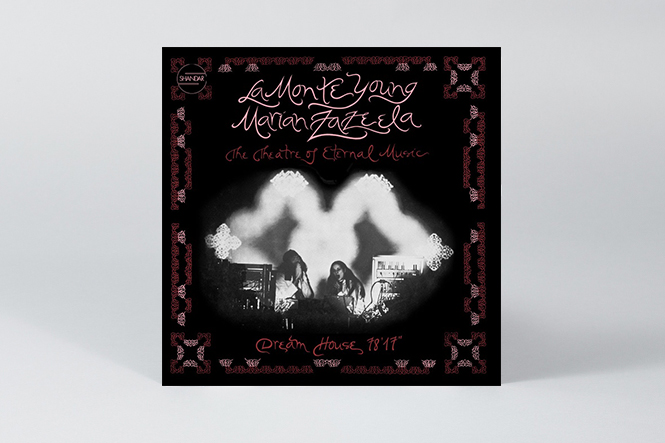 La Monte Young and Marian Zazeela
Dream House 78'17''
(Aguirre)
Whilst La Monte Young and Marian Zazeela's work with sustained tones have exerted a profound influence on contemporary experimental music and ways of understanding sound, the chances to hear some of their original recordings in their full glory are few and far between, and often only for those with the luck or money to track down the highly sought after original LPs. So this reissue comes as a most welcome one, and true to the 1974 original on the exceptional Shandar records it manages to squeeze its 78 minutes and 17 seconds onto a single LP. With his masterpiece The Well Tuned Piano clocking in at over 6 hours, Dream House could therefore be seen as a gateway drug of sorts and features an incarnation of his group The Theatre of Eternal Music on the A side and a composition for sine waves on the reverse. Both are mesmerizing works of refined tuning and subtle changes in harmonics, and released along with Steve Reich's Phase Patterns lets hope Aguirre's excavation of the Shandar vaults continues.
---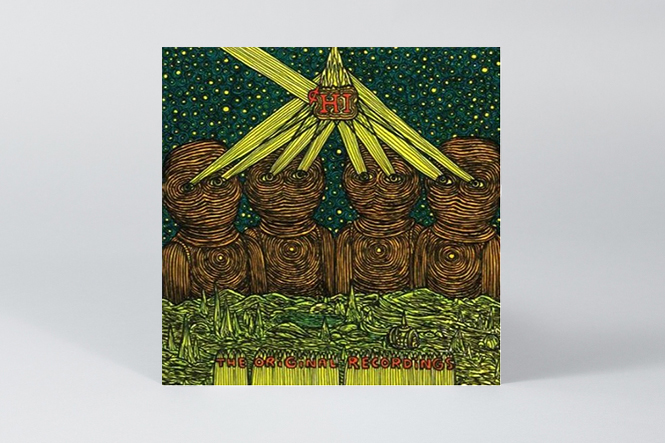 Chi
The Original Recordings
(Astral Lab)
After treating us to the subaquatic voyage of Deepchord's 'Lanterns' and the messianic ambience of Wolfgang Voigt 'Live In London', Astral Industries excel themselves with a vinyl reissue of Chi's masterful 'Original Recordings'. The Dutch ensemble decamped to a farm in Moordrecht in 1985 and fully immersed themselves in a living, breathing collage of found sounds, electronic experiments and organic instrumentation. Dubby and psychedelic, the eight tracks on offer meander between the swampy exotica of Mike Cooper and the blissed out electronics of Cluster.